We've been stressing the cold, and for good reason. The next five to seven days will be a remarkable stretch of cold, not only for much of Colorado, but for much of the United States on the whole.
Here are the latest seven day temperature anomalies forecast by the European ensemble model, showing extreme cold from the front range of the Rockies to the Great Lakes and the Gulf.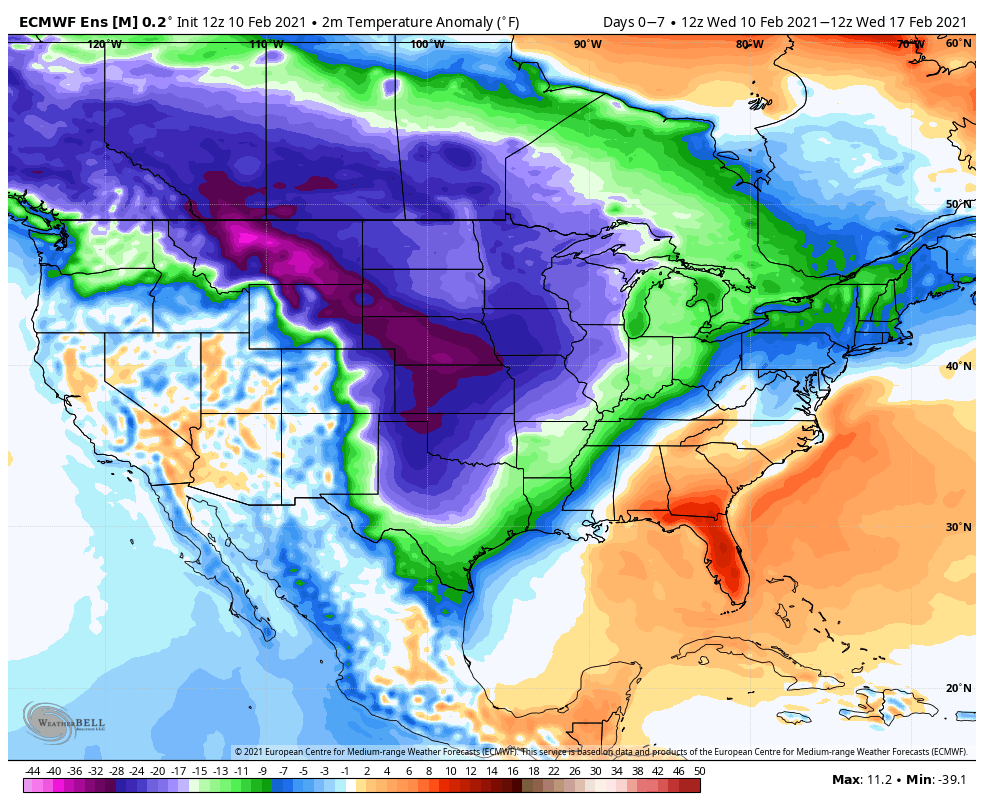 The worst of the cold will likely be east of the urban corridor, but that's not to say we won't see some extremely cold air in the coming days. Exactly how low we'll go we likely won't know until it happens – but two or three nights with lows near or dropping below zero from Saturday through Monday morning seems within reach. The coldest day at this time looks to be Sunday, and coldest morning Monday. We'll see how that changes in the coming days.
Here's the latest GEFS temperature outlook for Denver: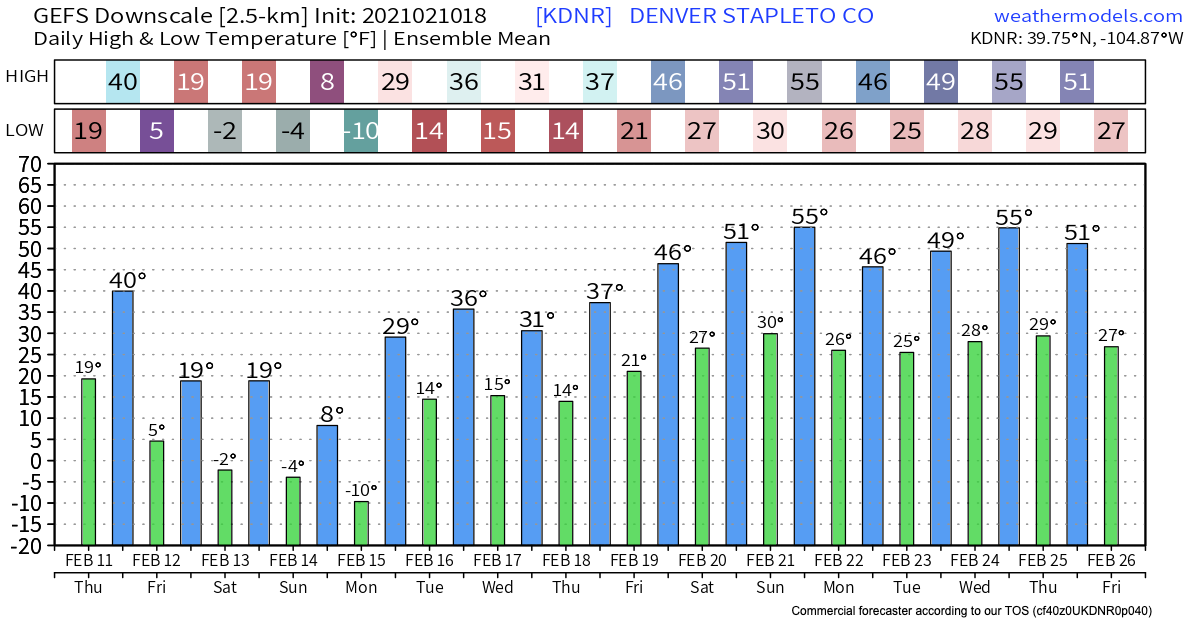 And Colorado Springs:
The planner shows the cold squeezing some snow out of the atmosphere at times over the next few days, but nothing of too much significance is expected for the urban corridor through Saturday morning. Saturday night and Sunday much of Eastern Colorado will see better snowfall, and with the COLD temperatures in place, it won't take much for some fluffy accumulation to add up in spots.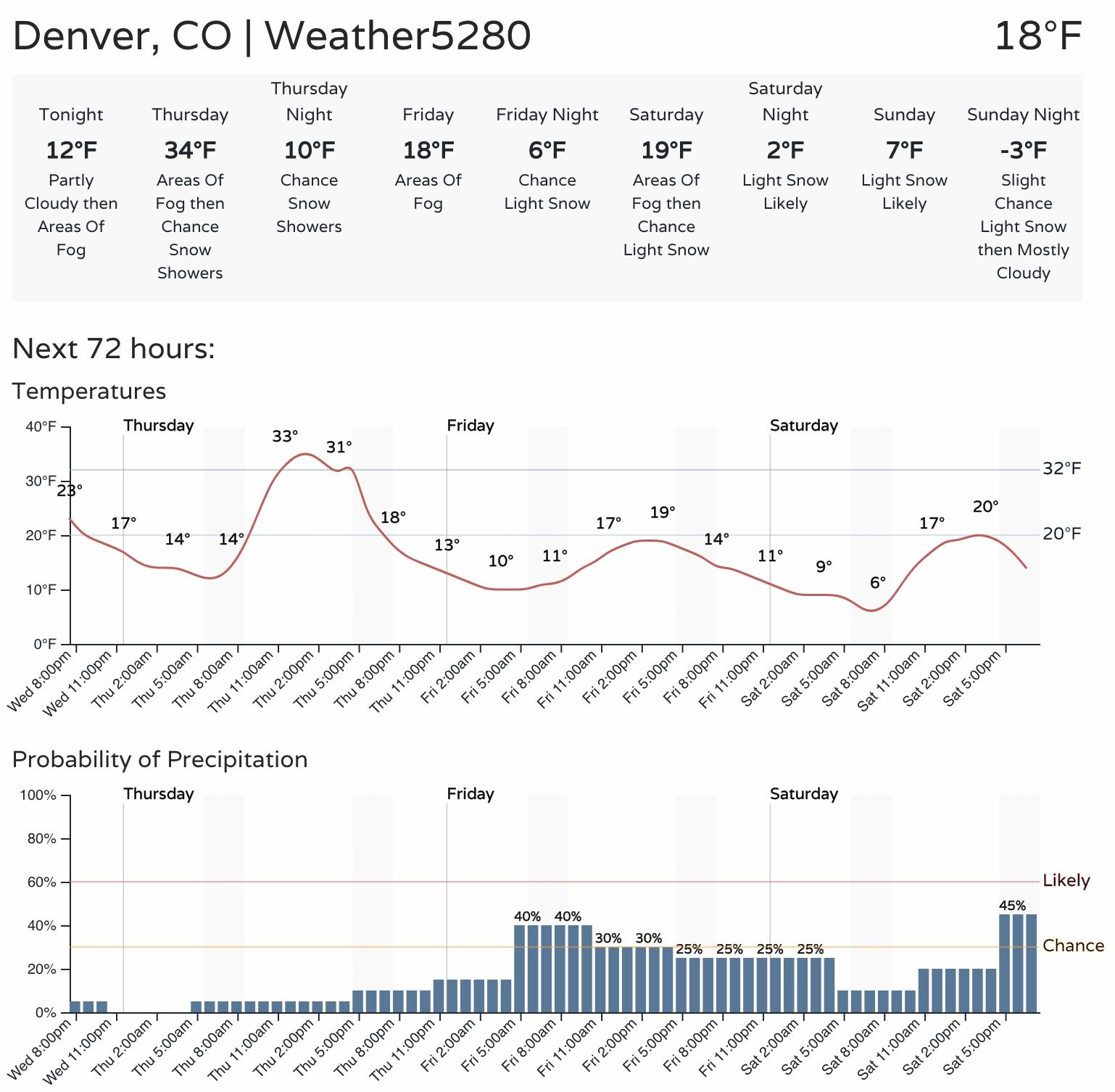 How much snow? Well, that remains tricky. For the Denver metro area, most models keep us pretty dry. Still, with a trough moving through Saturday night/early Sunday, very cold temperatures in place, and at least some upslope to work with – accumulating snow along the I-25 corridor (really state line to state line) looks like a reasonable idea.
Our gamblers continue to show potential. The next three days shouldn't amount to much (even with good ratios at times), but Saturday night through Sunday might we see some 1 - 4" or 3 - 6" totals for many Front Range cities, we say why not!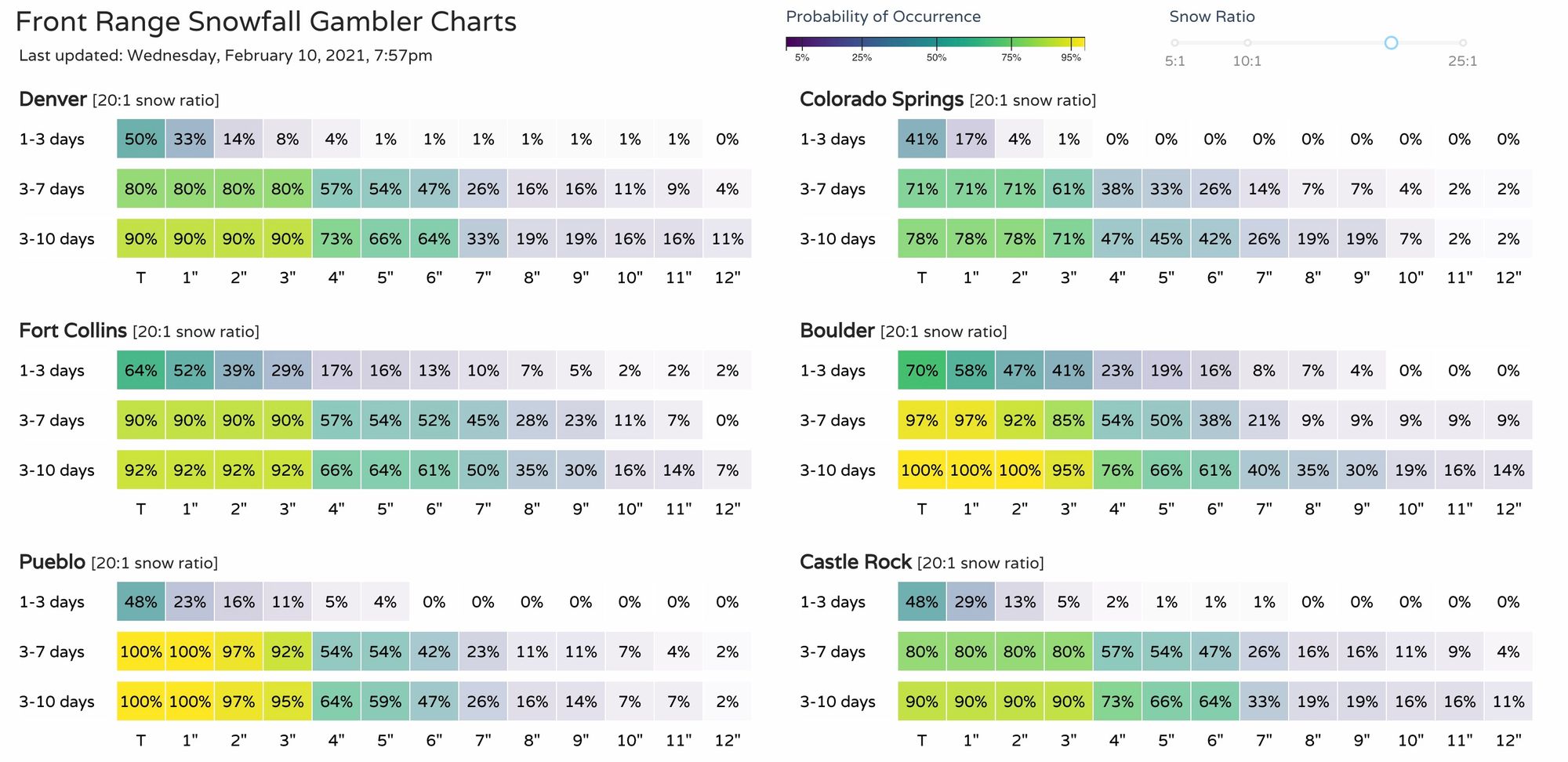 We'll keep watching, stay tuned!