The coldest part of the pattern in Colorado was Monday morning, with a gradual warming trend expected as the coldest air shifts east.
A few stats on this morning's cold follow.
From the Colorado Climate Center: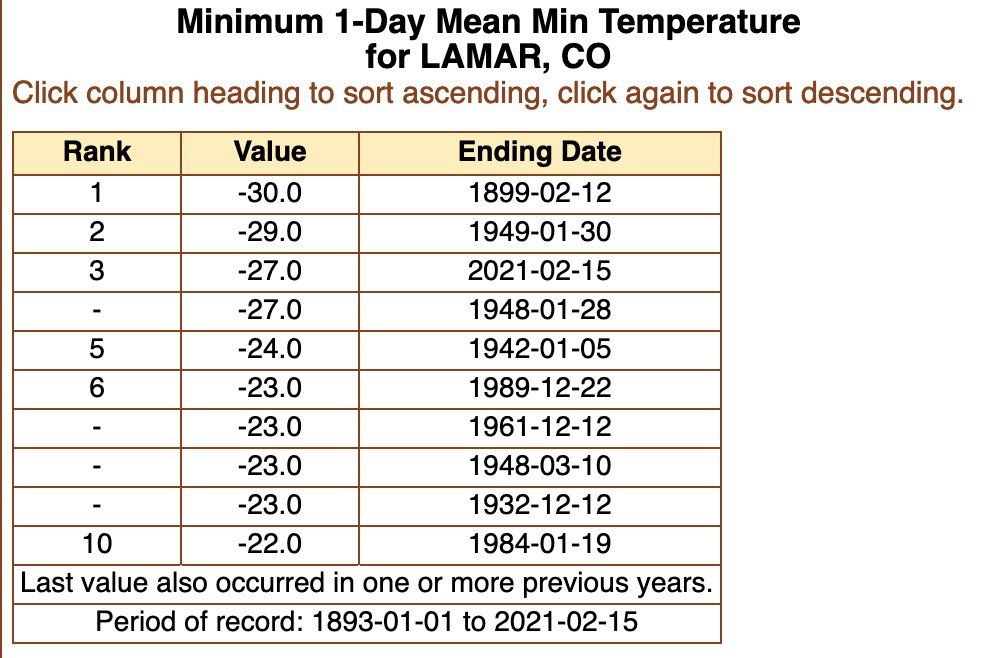 Morning lows from across the state: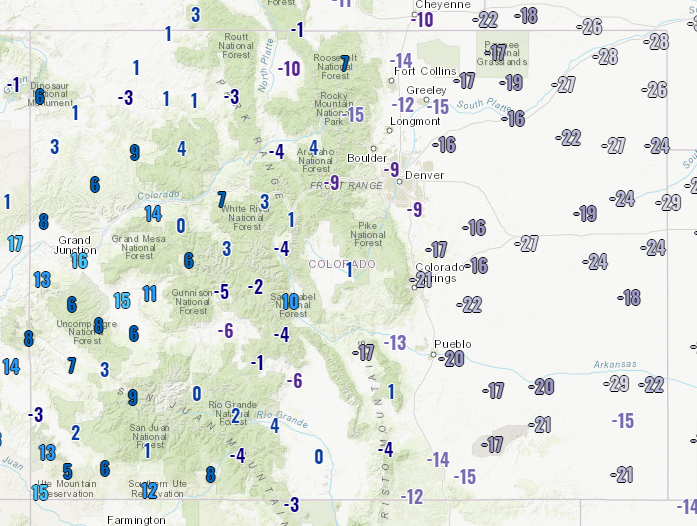 And from across the Nation's midsection: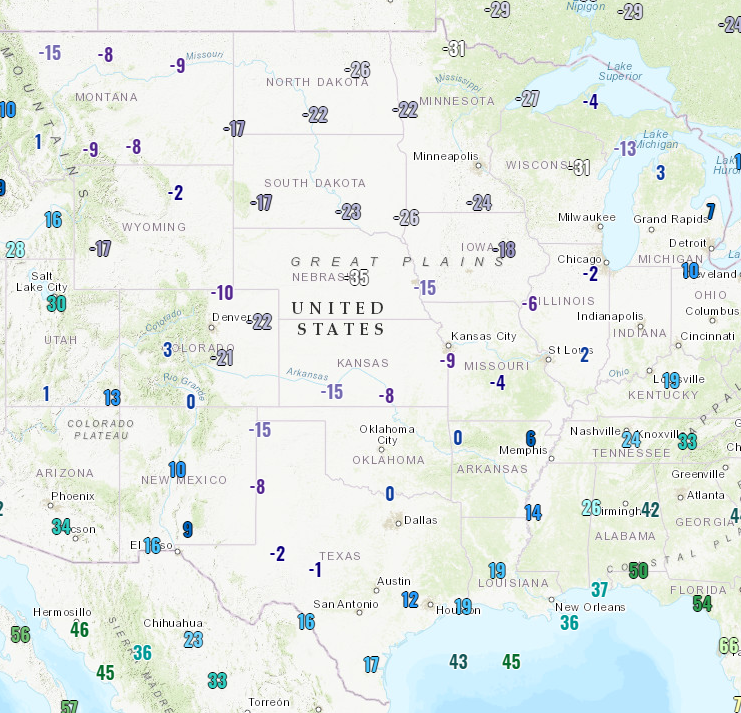 And a snapshot of some of the many record daily, monthly, and all time records tied and broken this morning.
The cold doesn't stop here. Lows for Tuesday morning: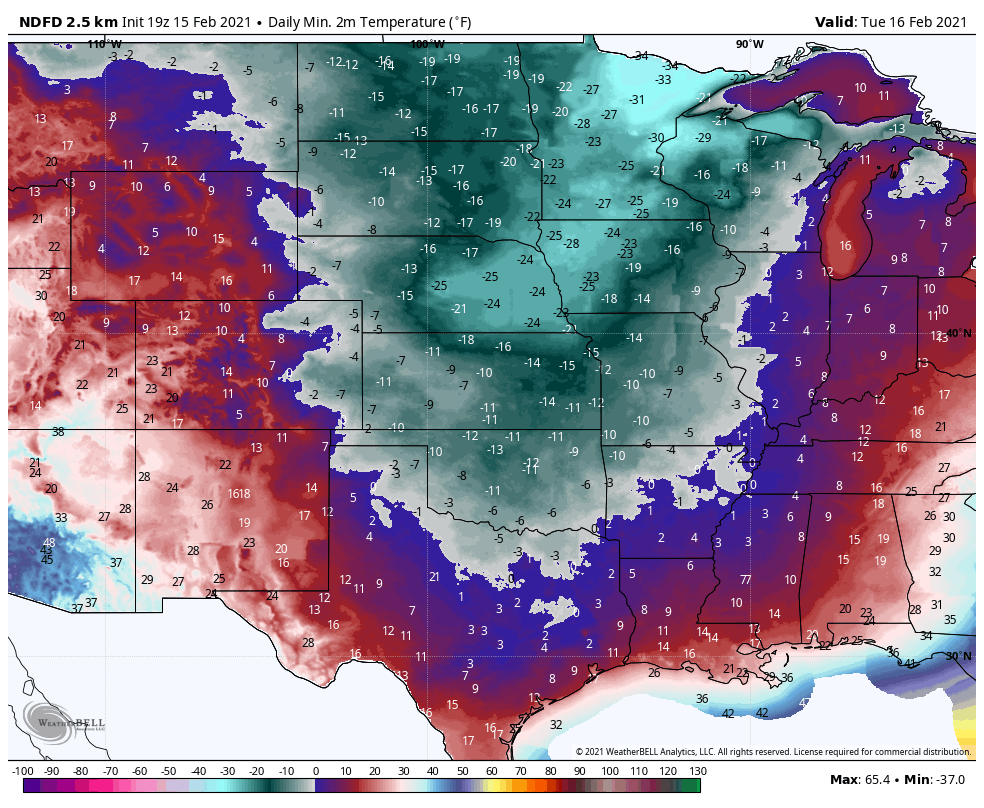 Wednesday morning: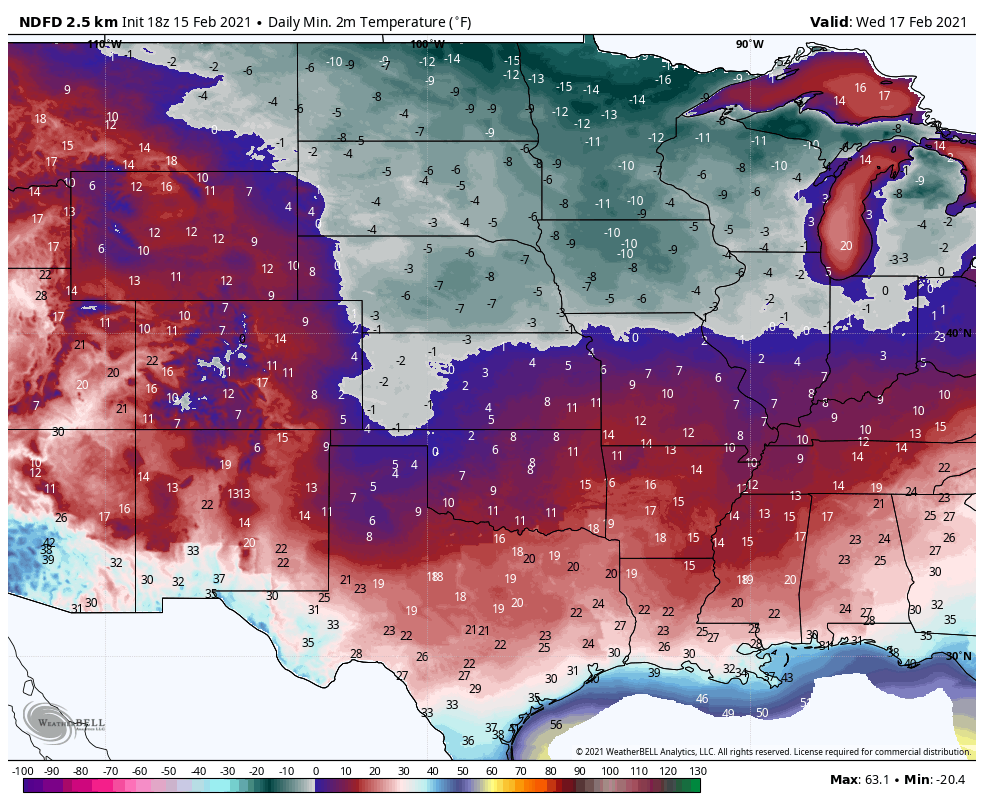 And, Thursday morning: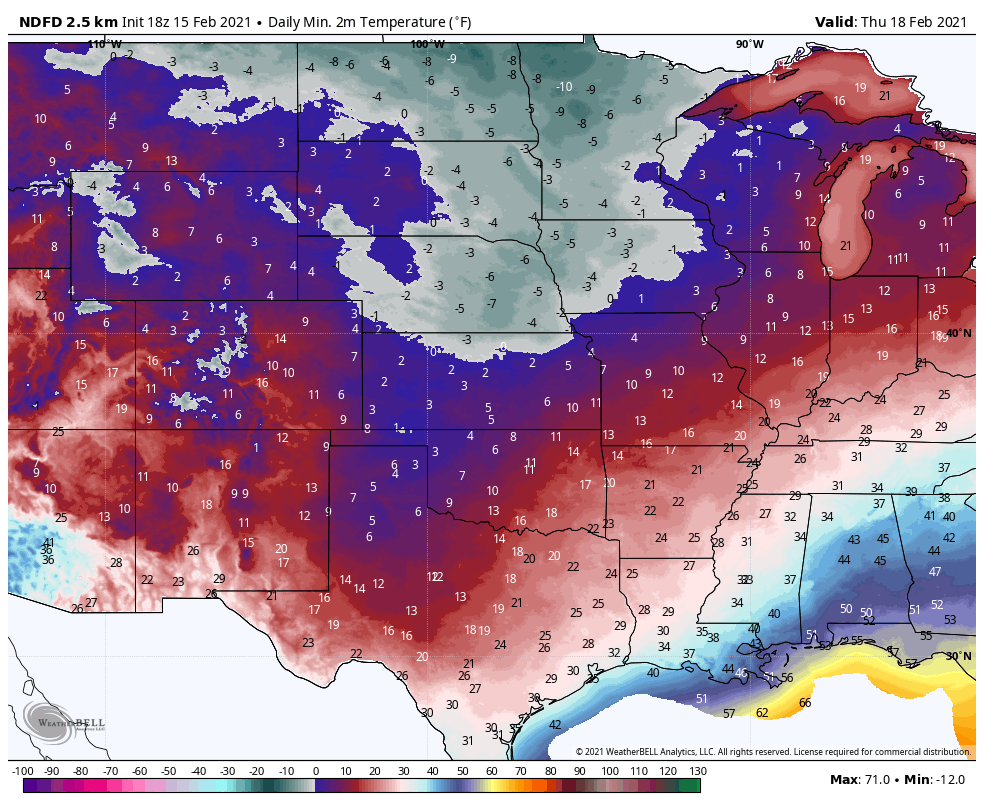 You can see the trend is to reduce the cold as it shifts back to the north.
In addition to the extreme cold, some impressive snowfall in spots that don't typically see much snow if any. As of midday we can see snow cover across most of Eastern Colorado, Oklahoma, Kansas, and Texas as the storm moves east. (Yellows are clouds, white is snow cover).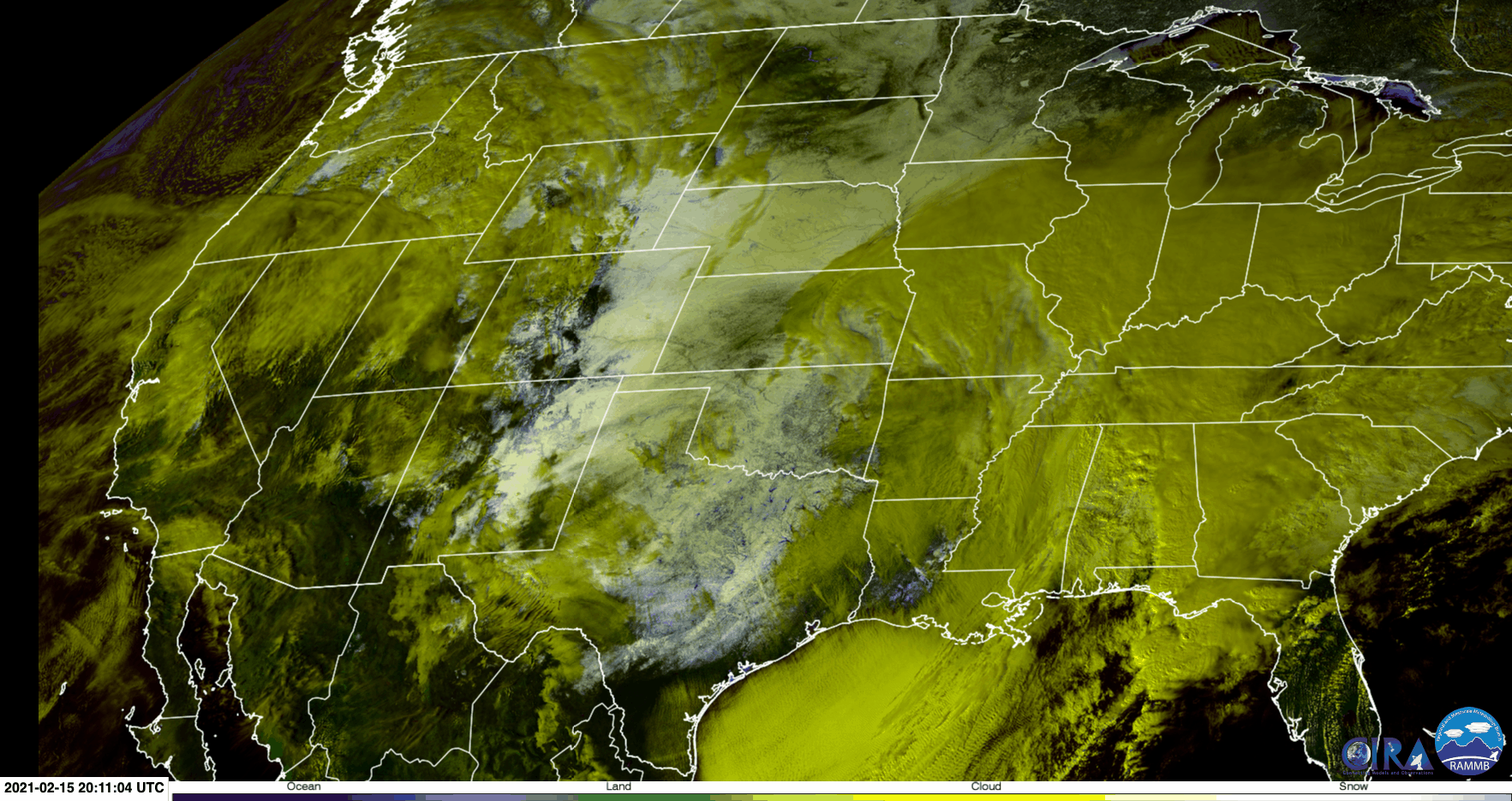 With that, warming conditions – gradually! – will be happening across Colorado and the region this week.
For Denver, we will head back to average temperatures by the weekend. Before then, however, we could see a bit more snow along the Front Range and urban corridor, with both Tuesday and Wednesday featuring continued snow shower chances and chilly temperatures. Wednesday will perhaps be the best chance at seeing spotty accumulation, we'll touch on that in a feature post.