As we watch the latest system swing through Colorado, we will receive rain and snow showers through early Saturday morning.
For Denver and the urban corridor, hit and miss showers possible through early Saturday but the greatest chance arrives midday Friday through the evening. These showers are not expected to have a great deal of impact on the metro areas this time.
This latest weather maker isn't overly strong but will still deliver some snowfall in the elevations and will cool the metro areas a bit Friday.
Here is that system, as you can see widespread scattered showers across the state to end the week: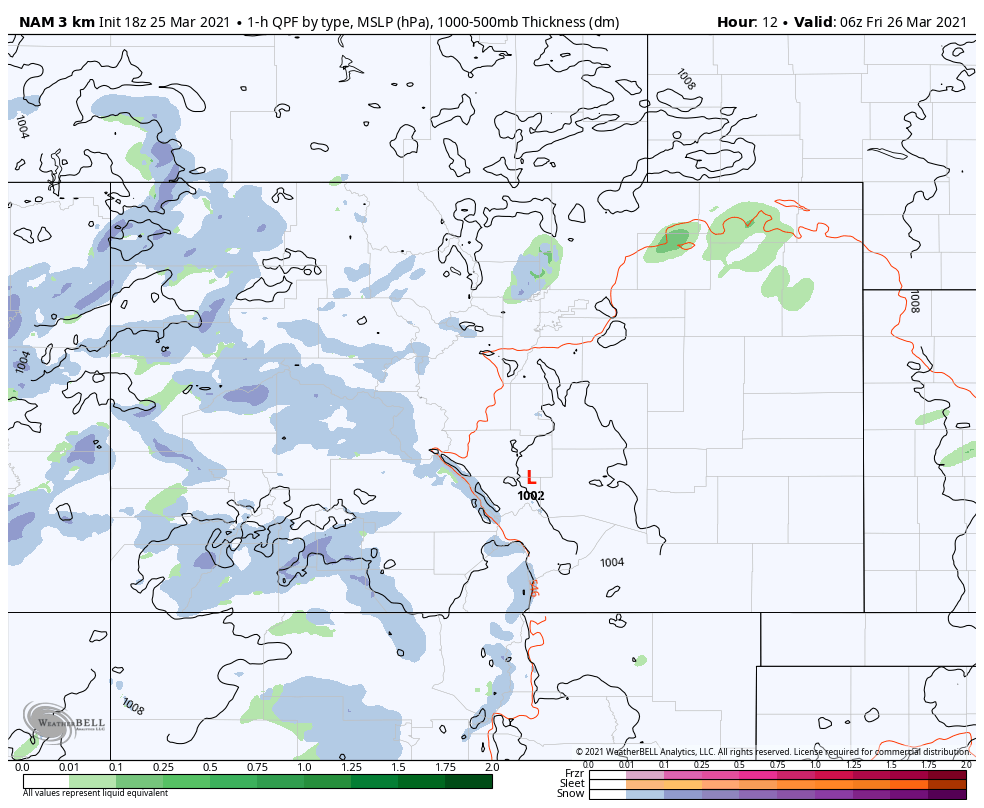 Or, if you prefer the hourly planner of rain/snow chances we will take a look at Denver here but you are welcome to set your own location(s) on our WeatherBoard.

Let's take a look at potential precipitation totals, first the total precipitation and then just that of snowfall.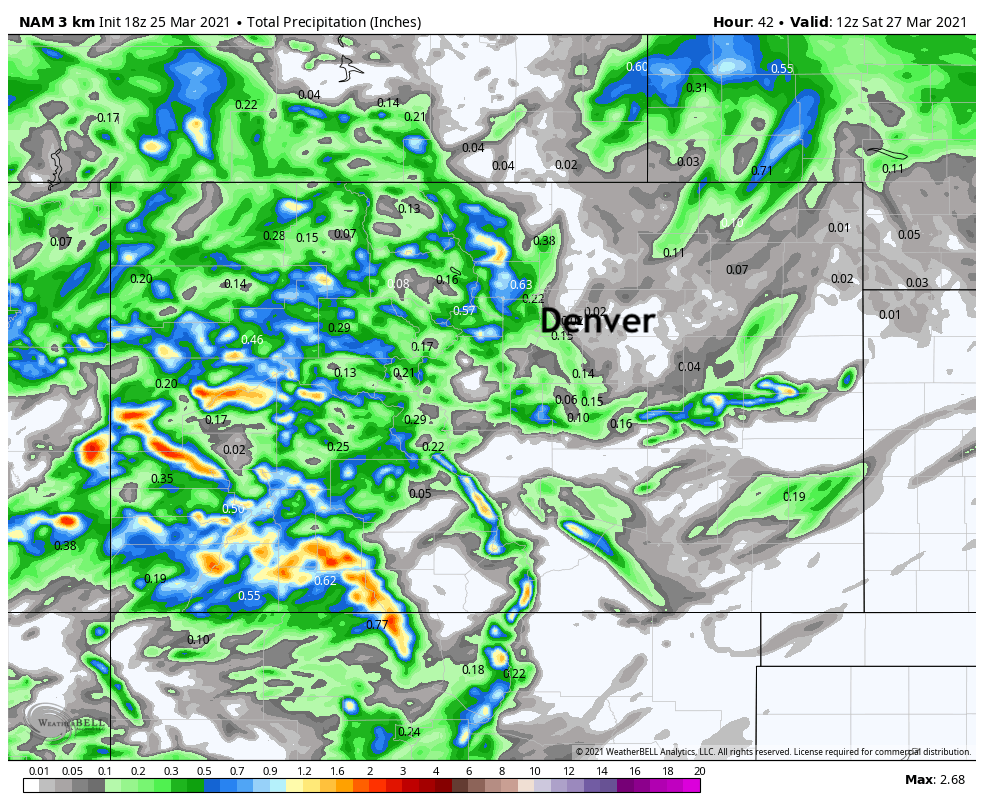 As you can see, there's little moisture headed to those outside of the mountains and foothills. However, there will be some thundershowers that pop up east of the high country and those may be able to produce beneficial rain/snow for very isolated locations.
One of those locations is on the Palmer Divide, or in the foothills west of I-25, which may see a Trace to an 2" – albeit the odds are relatively low of receiving much. The Front Range mountains could see several inches where heavier snow showers set up, with the greatest totals across western and southwestern portions of the state.
As we head into the weekend this system will clear our area Saturday morning after some early cloud cover and fog, and perhaps some left over snowfall.
Saturday we will hit the 50s for highs, Sunday will hit the 60s with sunshine.
For the warm weather fans, how does 70 sound? It is possible we hit the 70 mark and warmer Monday before another system moves through. Here's the regional outlook for high temperatures over the next seven days:

That next system cools us Tuesday and will also bring in chances for additional rain and snow, we'll be tracking it and pass along updates as needed!