The last time Denver was nearly 80 degrees was November 3rd, 2020 with a high of 79. We will be targeting that high for Easter 2021.
This warm weather pattern is brought to us by a large area of calm weather over the Western US (this is as a ridge sits over us in the middle atmosphere, shown here).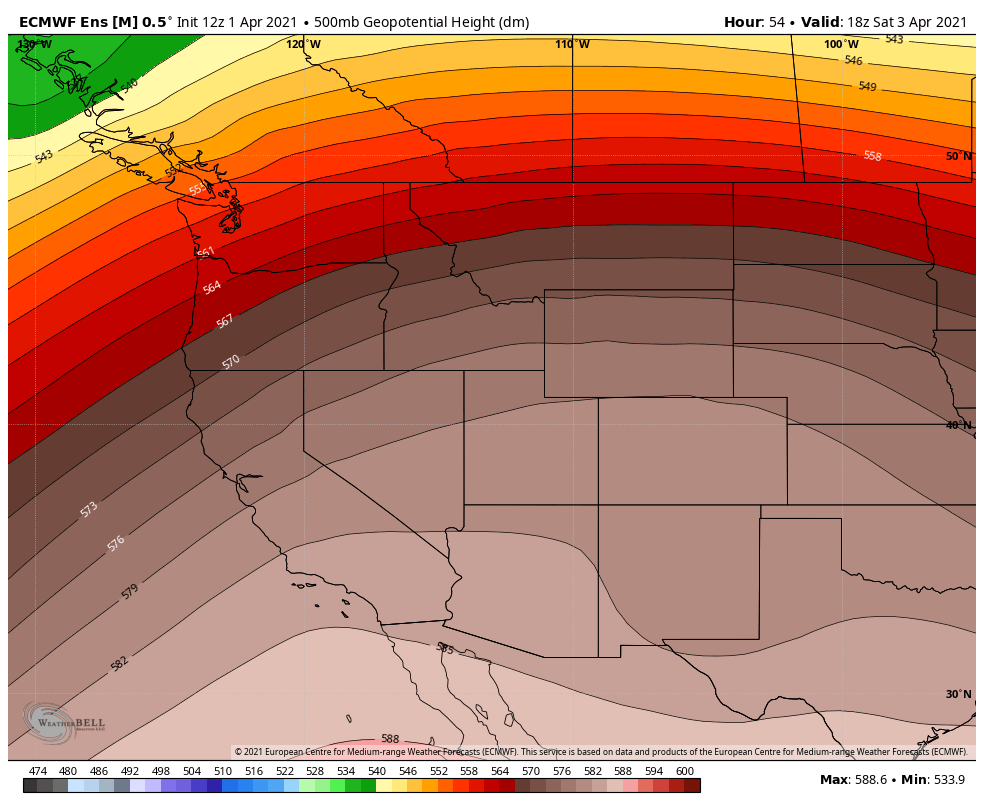 There isn't much of a change to that until middle parts of next week when we may see a trough try to break down our "heat dome."
This is the middle atmosphere by Tuesday morning and shows a potential system trying to move through the Western US.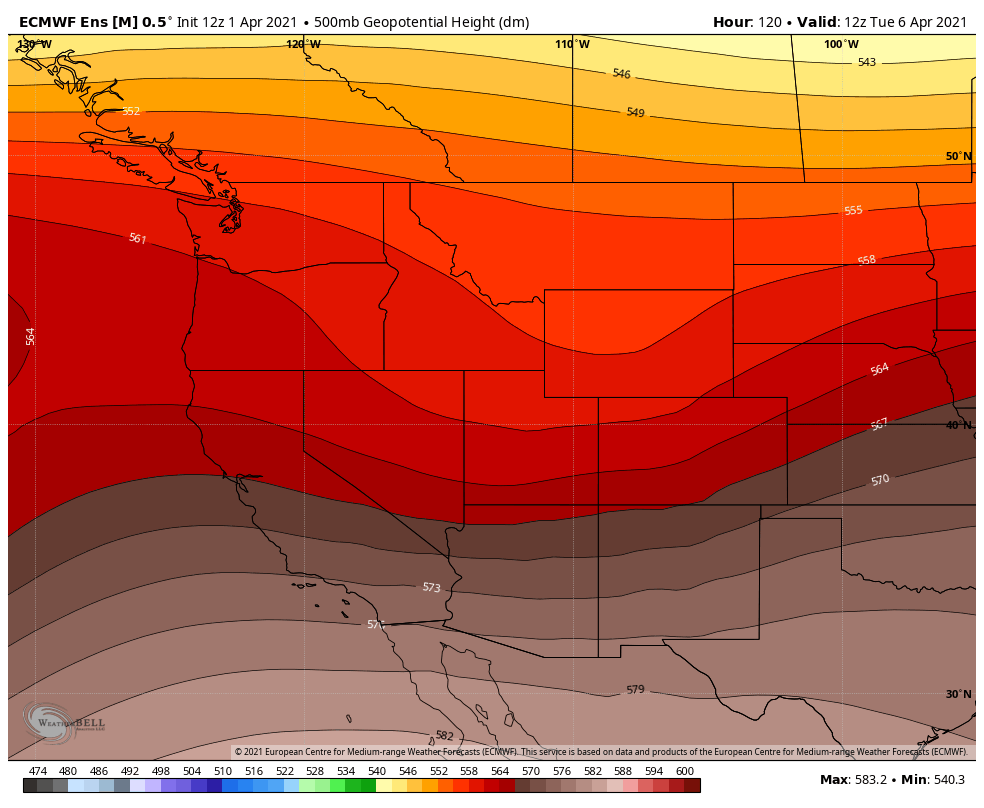 Until then, mostly quiet and mostly dry. Here's the precipitation forecast through Easter Weekend.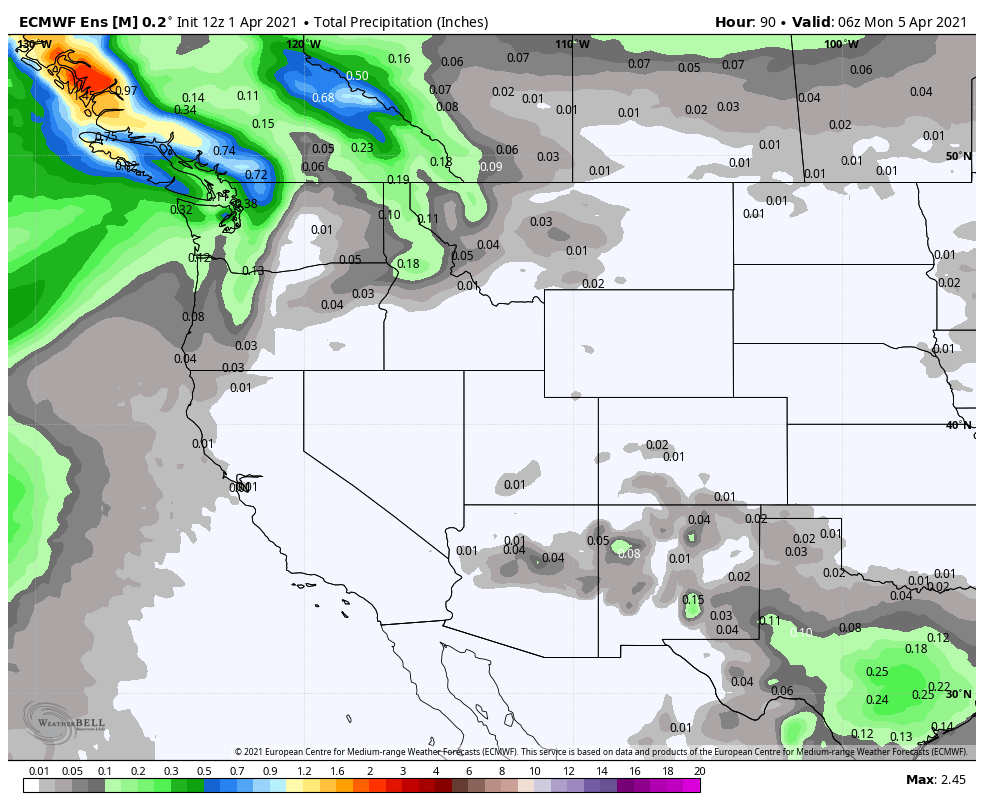 Yes, hints of precipitation here and there for the Western US, but hardly much at all. Perhaps not surprising considering the severity of the drought so many of us are in. South Dakota is now in a state emergency as a result of the dry conditions: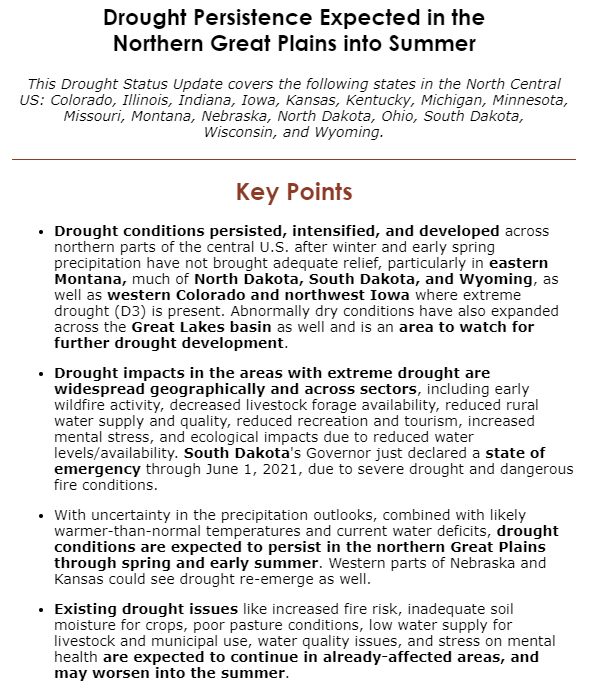 Sunday and/or Monday is likely to be the warmest of the next several days in Denver, Colorado Springs, and elsewhere.
Sunday's afternoon high temperatures shown here, including near 100-degree highs in southern Arizona and California.
The forecast down into a regional level is shown here. These are the daily high temperatures for select locations (you can set your own locations in our WeatherBoard).

Let's look at Denver's forecast:

And for Colorado Springs:

That's a pretty warm Easter.
We wish you all the best and we will have updates on next week's potential changes in our weekly State of the Atmosphere.