Given the high uncertainty with regard to our most recent snow Thursday and overnight, we wake up this morning quite happy with how the forecast worked out overall.
The biggest bust (or boom, if you will) came in the foothills to Denver's west/southwest. Here we saw several 9- 12" reports. Our forecast range was 4 - 8" for this area.
While some spotty locations across the metro pushed the 7" mark, for the most part locales ended up in the 2 - 6" range, even if at the upper end of that range across the Denver area.
Our station on the west side picked up 6.3" of snow, while Denver International Airport picked up 5.7" of snow. With light snow continuing off and on today we could add to these totals a bit in some cases.
Here's a look at totals as of 7:30am this morning,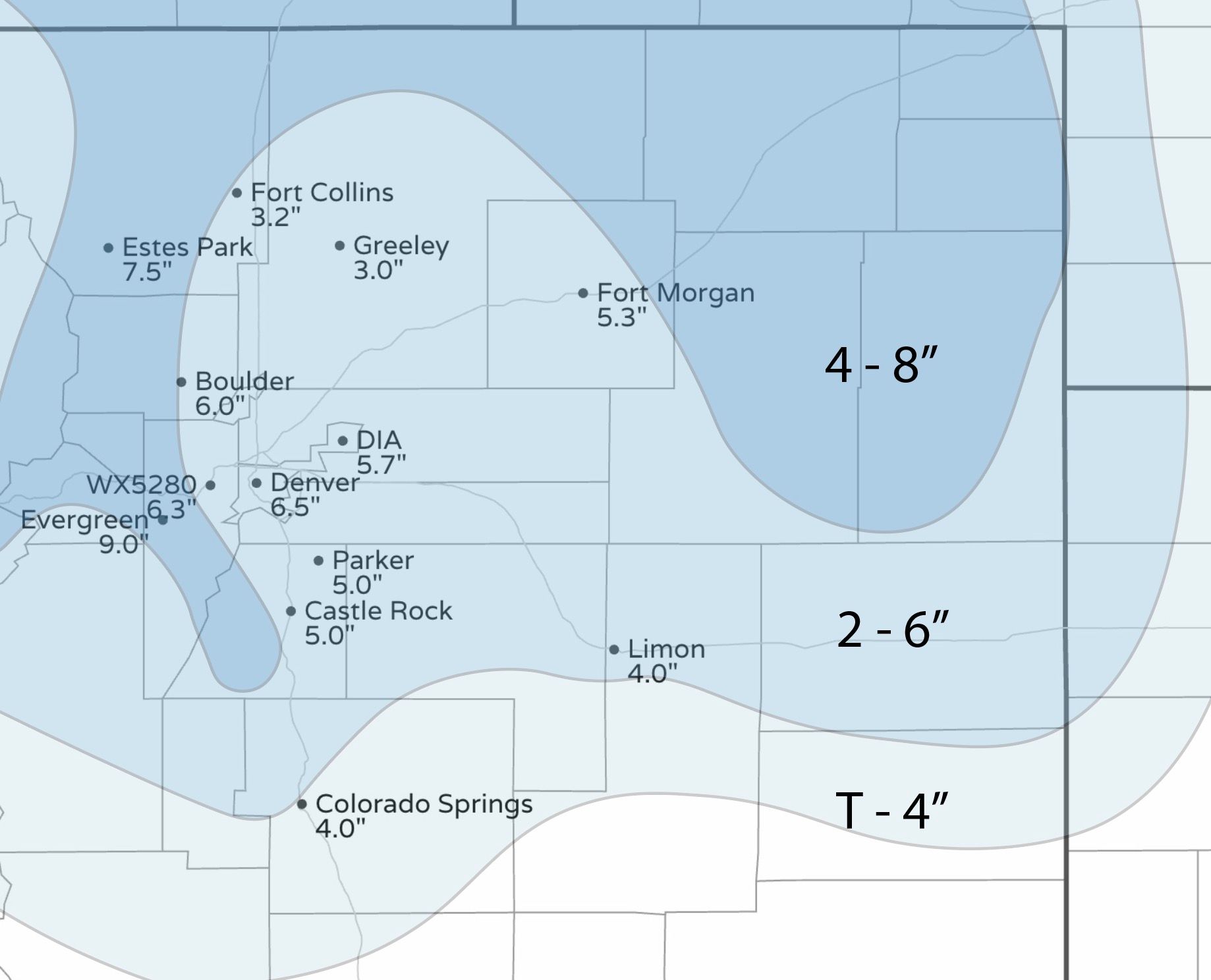 Today and Saturday
Chilly and unsettled will be the continued theme as we end the work week and start the weekend.
The timeline for Denver shows highs in the 30s today, and low 40s tomorrow. Sunday we'll warm briefly into the 50s ahead of our next cold front and snow chance set to arrive Monday.
The chance of snow will decrease through the day, but scattered showers and flurries should be expected through the remainder of today, and even through much of the day Saturday. Additional snowfall totals will generally be under and inch, but a localized 1 - 2" cannot be ruled out.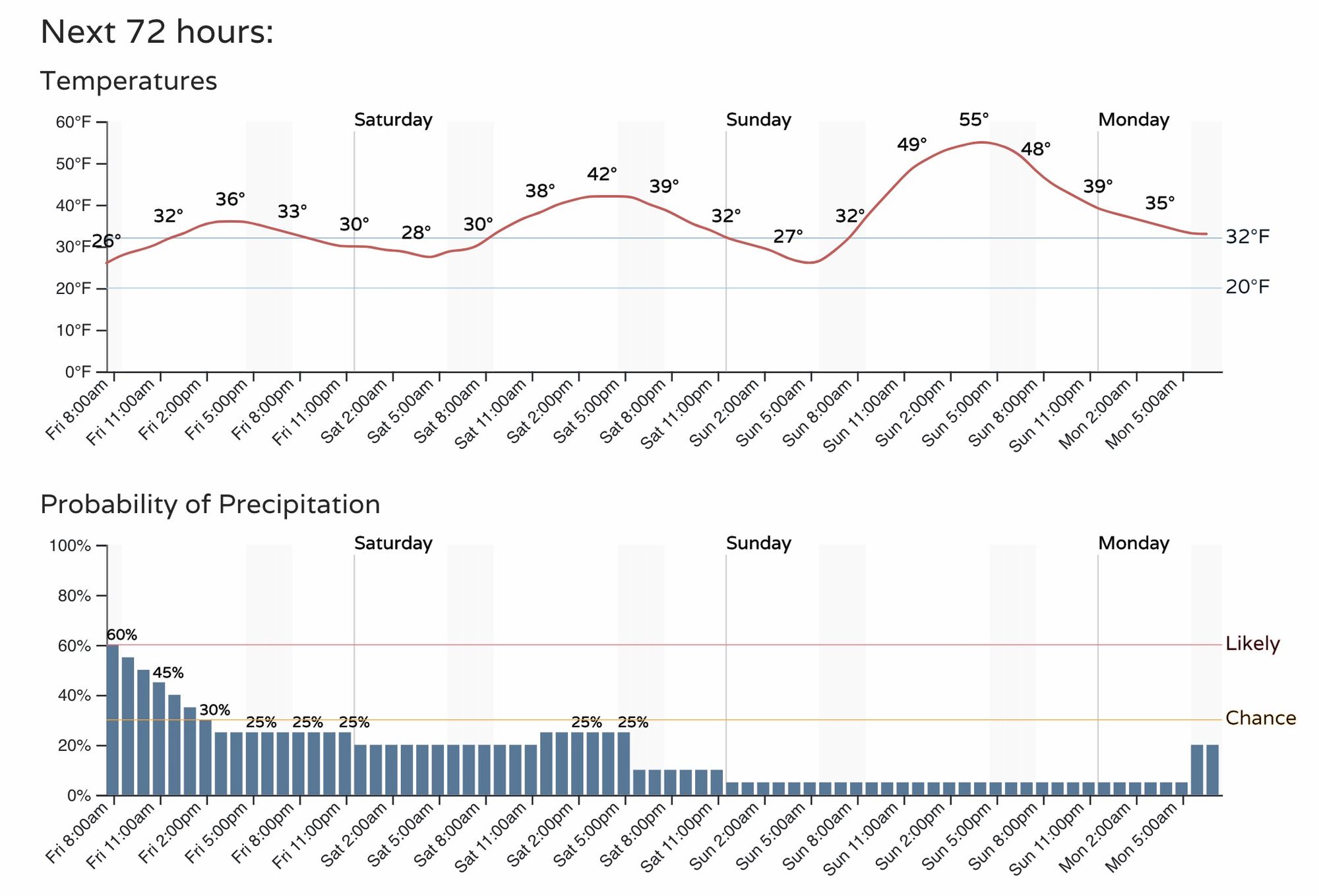 Here's the HRRR snowfall forecast through late tonight, showing the best snow across the mountains south and west of Denver. This particular model does have a decent snow shower moving through this evening across the northern metro area, and produces some 2 - 3" of snow. We'll see if we can get anything that meaningful going this evening or not.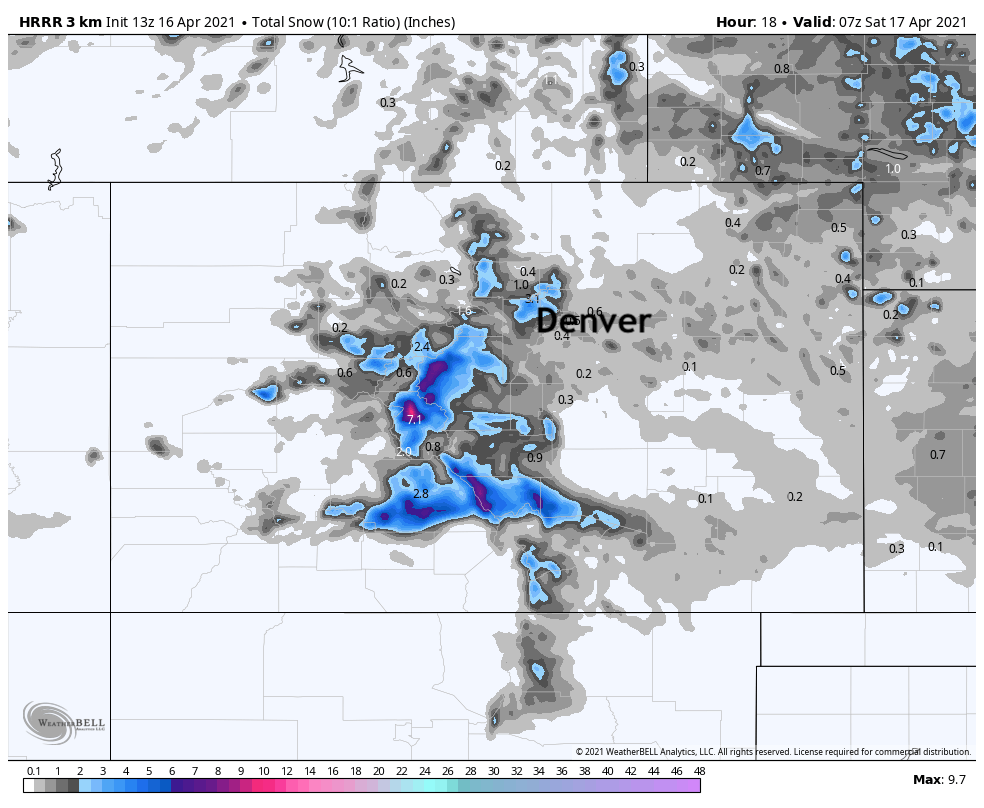 Monday!
Our next shot of cold and snow arrives after just a brief break Sunday. A cold front will fly through Northern Colorado Monday morning, with rain and snow developing behind it.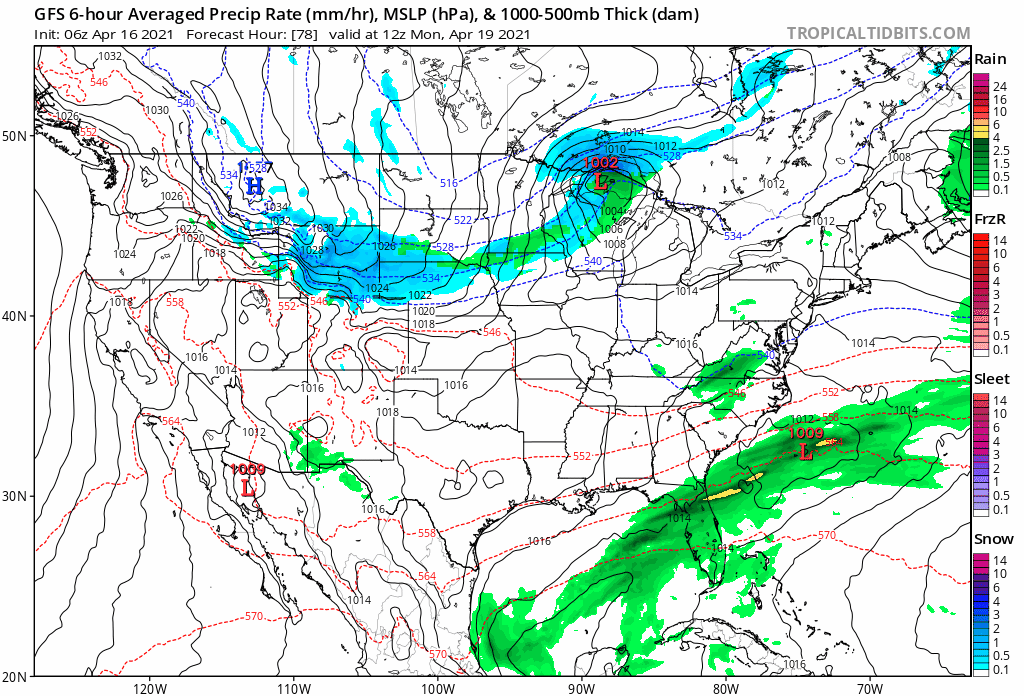 While the system will move through pretty quickly, it could very well feature another round of accumulating snow for the urban corridor and Front Range foothills.
The latest European model shows another 2 - 5" for the urban corridor, with upwards of 6" possible for the northern Front Range mountains and foothills. We shall see how these numbers hold up over the coming days, but this will be the next system to watch after whatever snow we see today and Saturday comes to an end.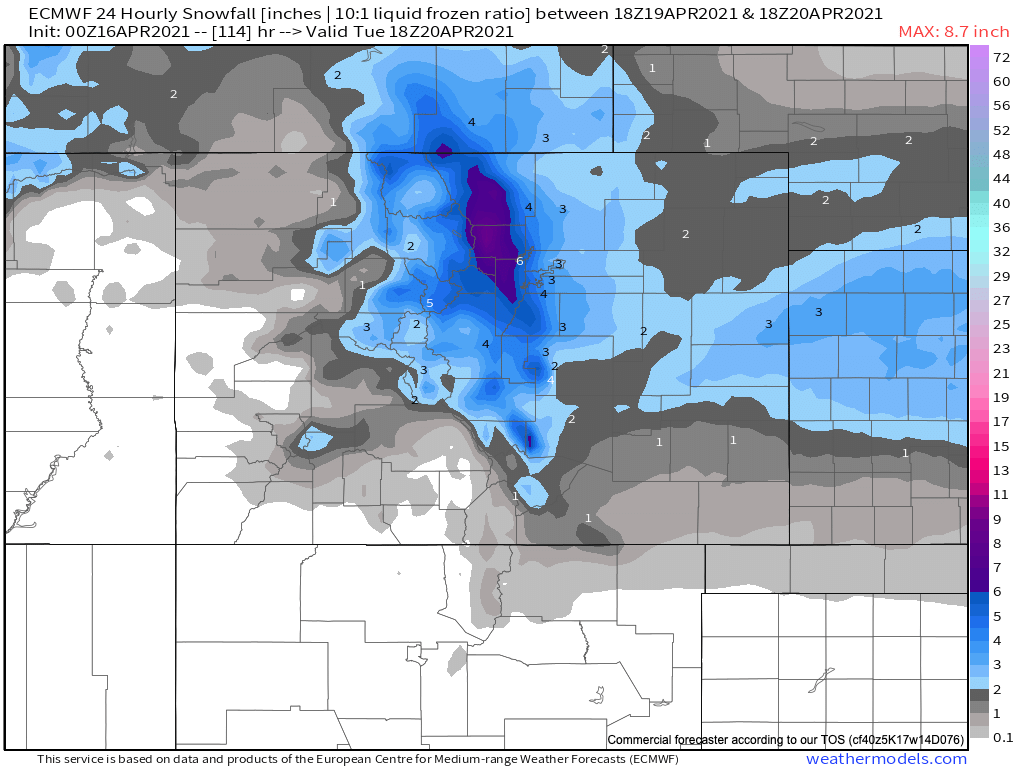 Along with that chance for snow will be another round of very chilly weather, likely a bit colder than what we saw with this week's weather pattern. Here are anomalies forecast Monday evening across the CONUS, with temperatures forecast to be WELL below average across eastern Colorado and the high plains. Lows Monday night will drop into the low 20s across Northeast Colorado as things look today.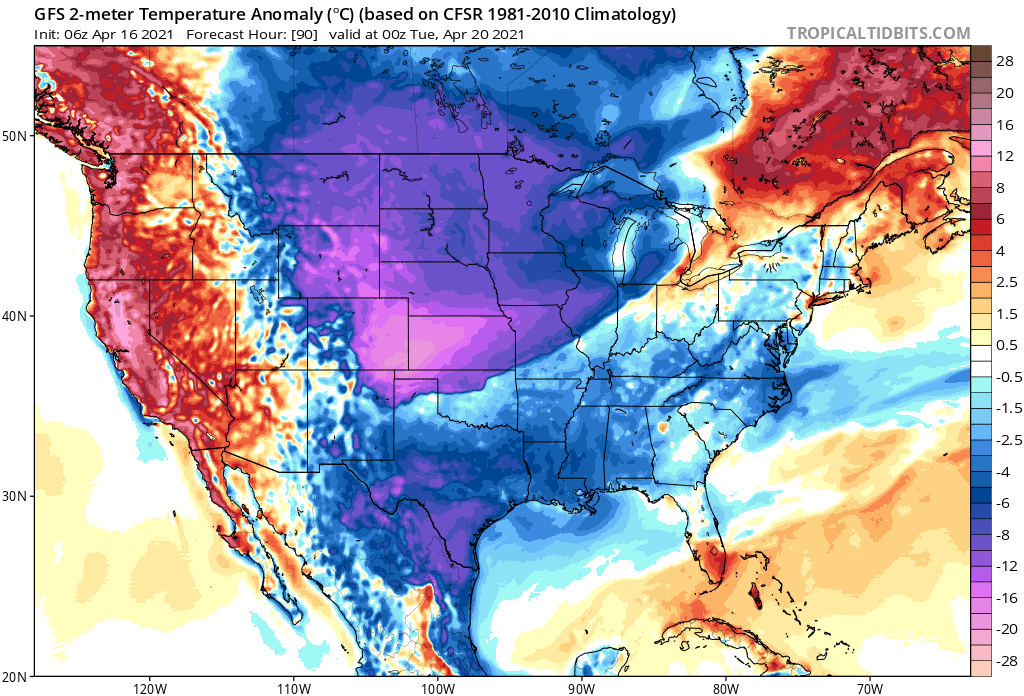 Once we get through the early part of next week, models show our pattern turning warmer. Here are forecast temperature anomalies by next weekend, with the cold shifting east – we shall see!