Another 'good' snow across the region, and some remarkably cold weather to boot.
Denver's low this morning dropped to 15°, two degrees shy of the record low for the date which is 13° dating back to 1966.
For snowfall, the most impressive totals came from the Boulder area Monday night, with 8.9" at the National Weather Service office. For Denver, the official total is 3.1", nicely without in our 2 - 4" forecast range.
Downtown did a bit better, with most totals in the 4 - 5" range, and totals closer to 8 and 9" for the immediate foothills.
We managed 4.5" at our station in Denver West (the forecast was 3 - 7"). Surrounding areas on the west side ranged from 4 - 6", with some 8 and 9" totals in the immediate foothills.
Boulder County. was the clear winner. We went 6 - 12" through here, but some 15" totals were reported. Biggest regret from the forecast was not pulling the 6 - 12" range east a bit yesterday, coming up a bit short in Boulder, and similarly with the 3 - 7" line being west of Fort Collins, as much of the city did better than the 2 - 4" forecast.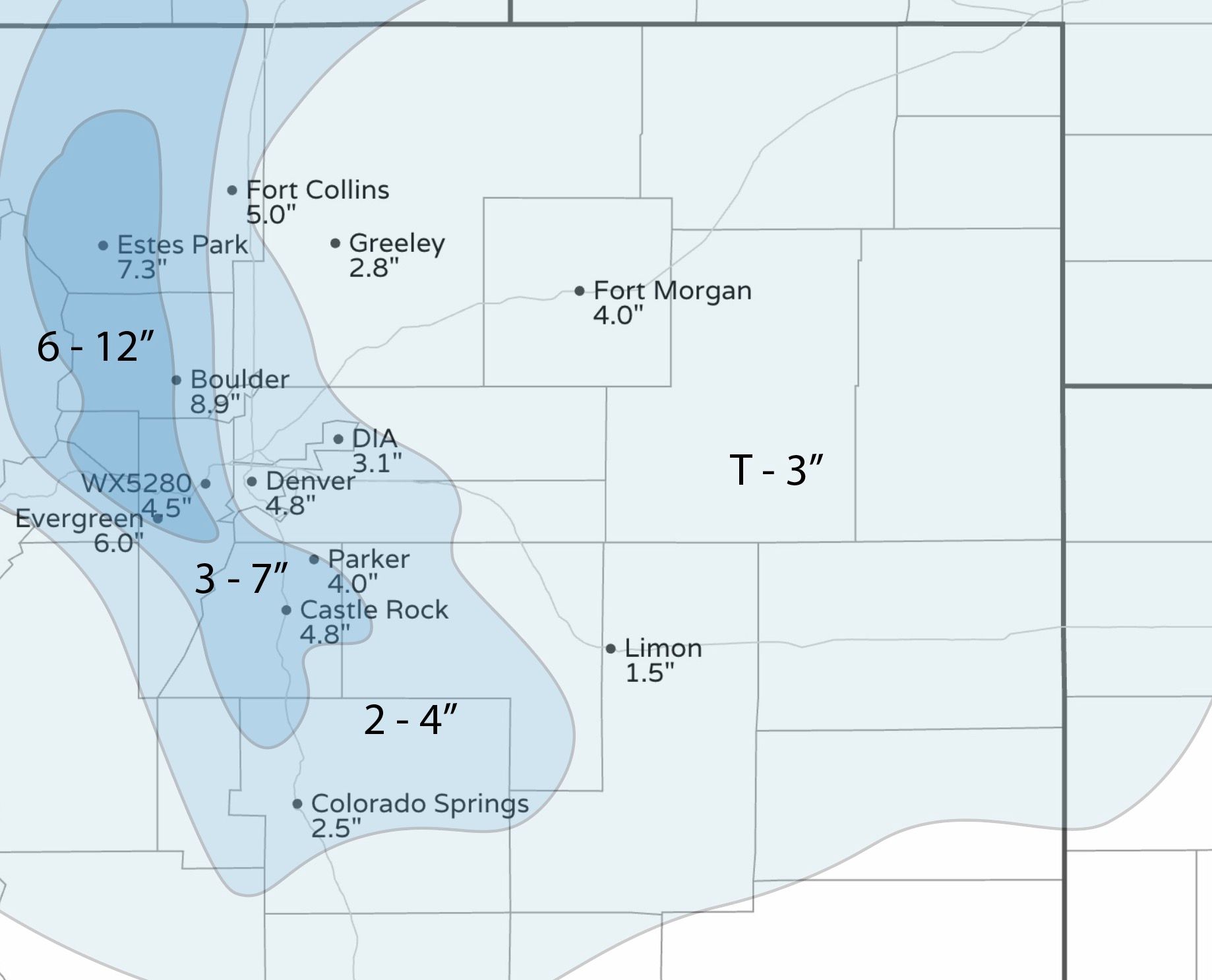 The remainder of the week
Today's break from the snow will be short-lived. Another quick moving, but potent in its own right, shortwave will move through Wednesday afternoon and evening, and with it we'll see more rain and snow push across the state.
Here's the latest hourly planner for Denver: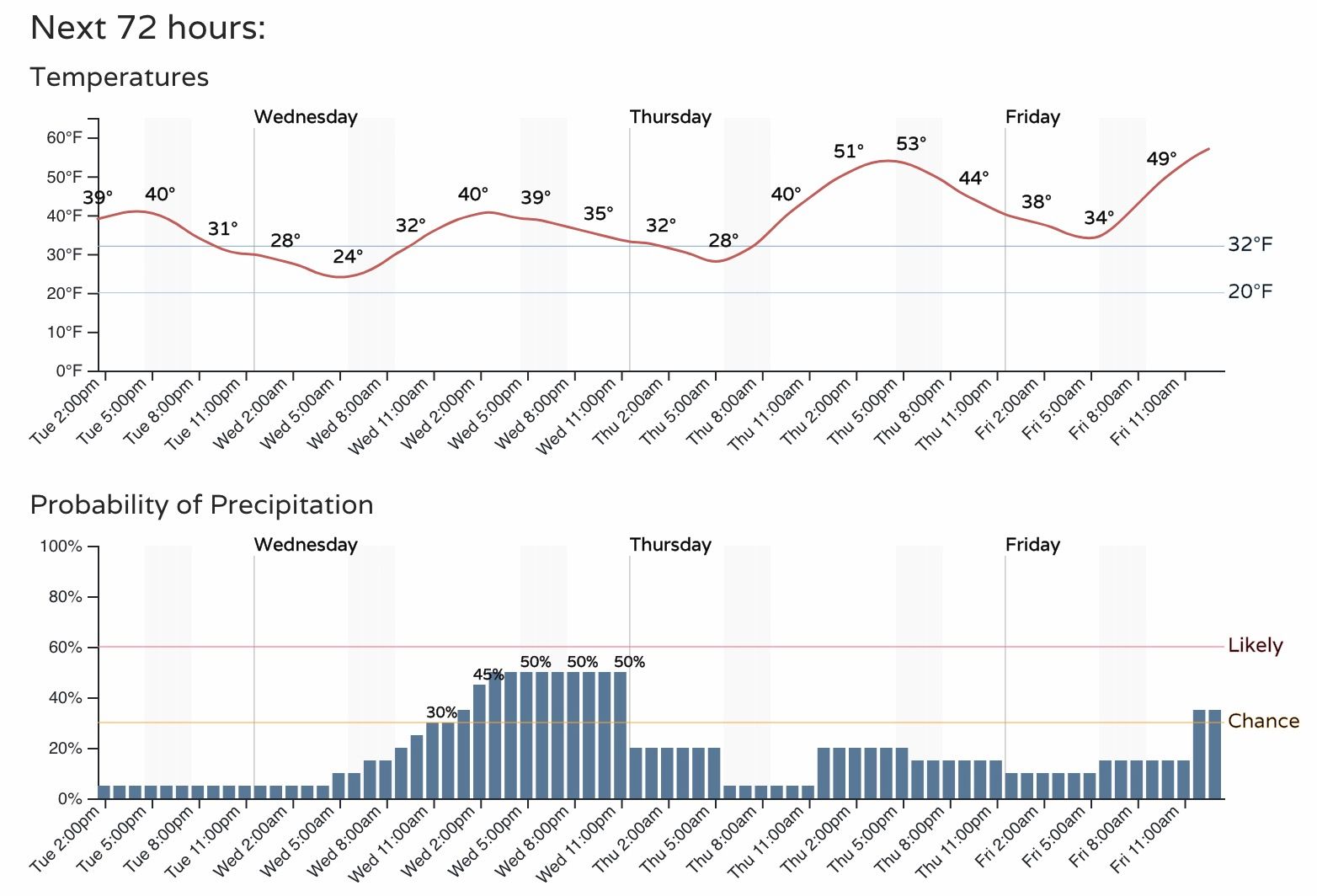 While we'll see a pretty good chance of snow showers Wednesday afternoon and evening, totals for most of us won't be all that impressive.
For the northern Front Range mountains several inches will be possible, with just a Trace to perhaps an inch or two for the northern urban corridor.
The HRRR forecast through early Thursday morning probably has a pretty good idea of what to expect from our next system: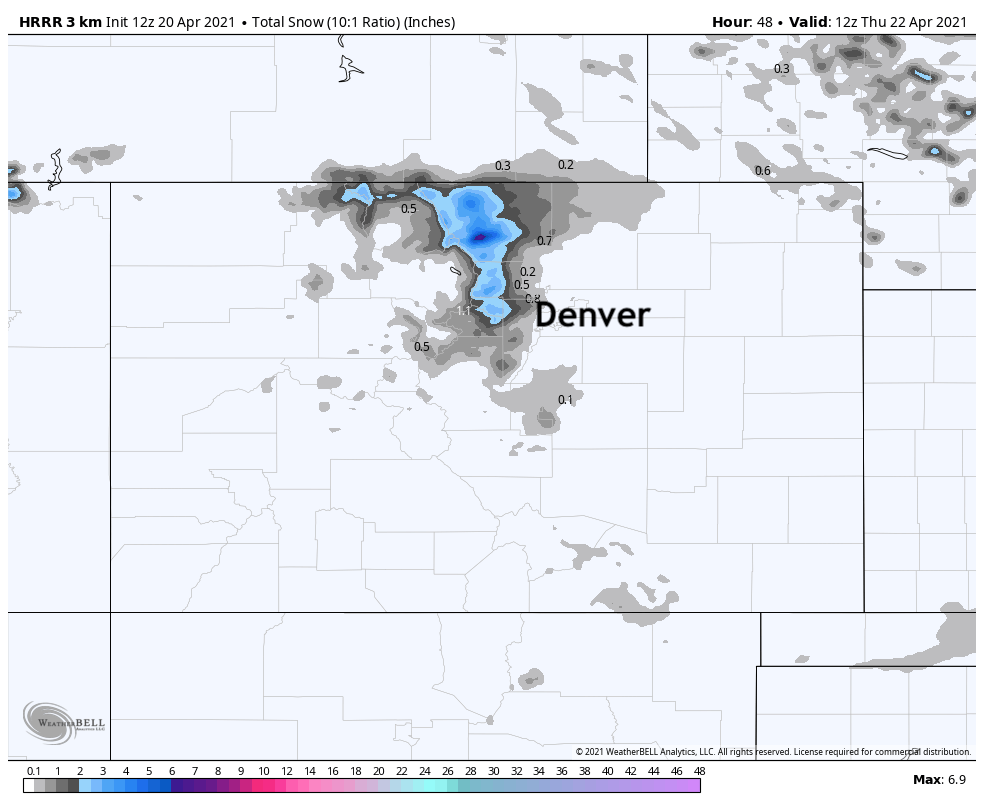 Even with tomorrow's system, we are at the beginning of a nice warming trend. Highs Wednesday will be in the low 40s for Denver, then into the low 50s Thursday. By the weekend we should see highs back into the 60s and perhaps even the 70s across Northeast Colorado.
Here's the latest European ensemble forecast for temperatures in Denver – if we can really manage the mid 70s by Sunday it'll feel oh-so-nice!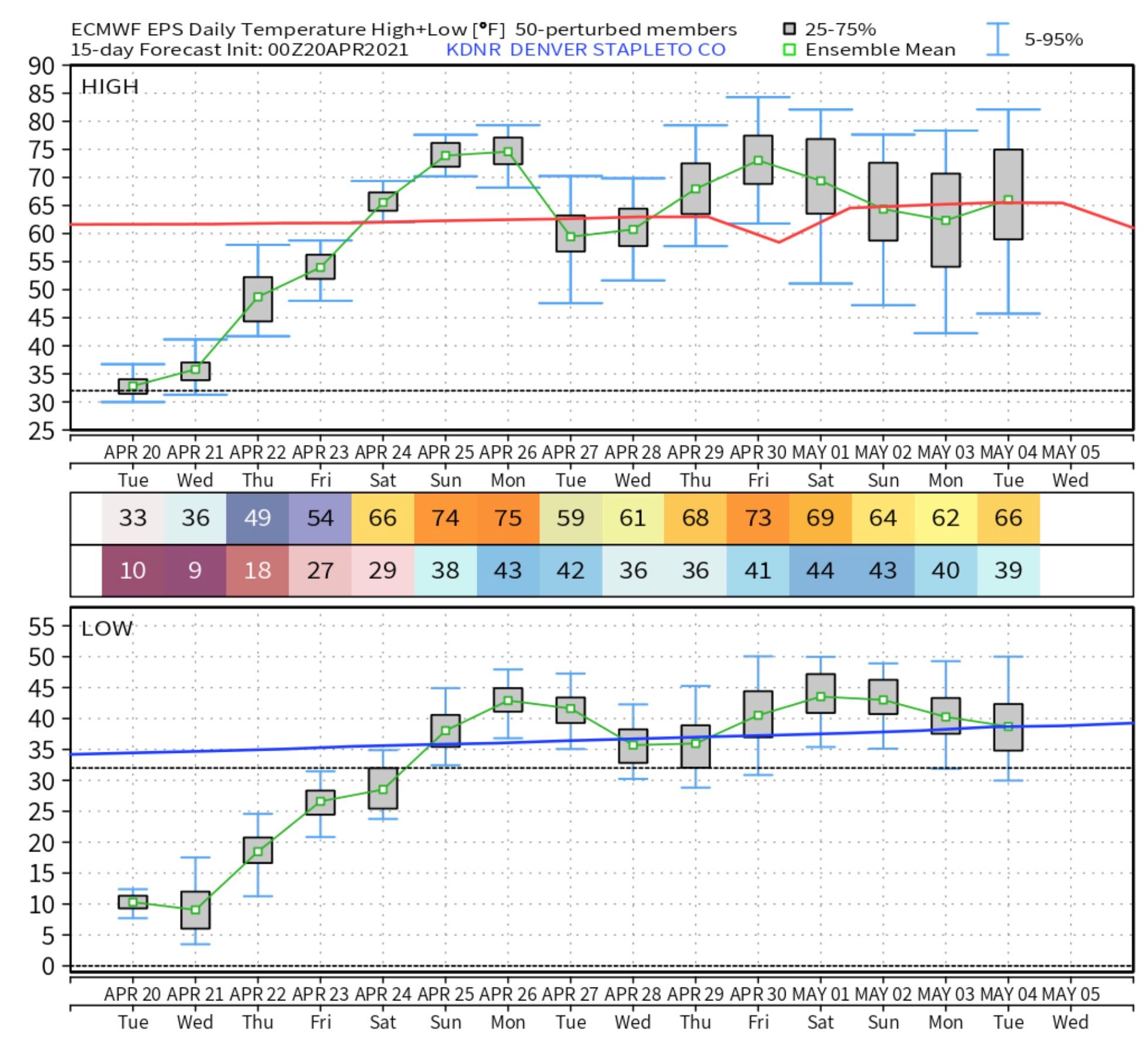 While we could see a bit of snow tomorrow, showers will remain the forecast for Thursday and Friday as well. Not great chances, and with the milder temperatures it could be more rain showers than snow, but a bit unsettled until we get to the weekend, plan accordingly!