We head into yet another weekend watching the forecast for a turn toward colder and wetter weather by late in the weekend and early next week.
Friday will feature highs in the low 80s across the area, with about a 20% chance of afternoon storms.
Saturday we see the storm chances increase, and temperatures drop some 5 to 10 degrees as well, with highs expected in the low to mid 70s for Denver. Storm chances Saturday will be in the 50% range, with better potential for some of those to become severe, especially south and east of the metro area.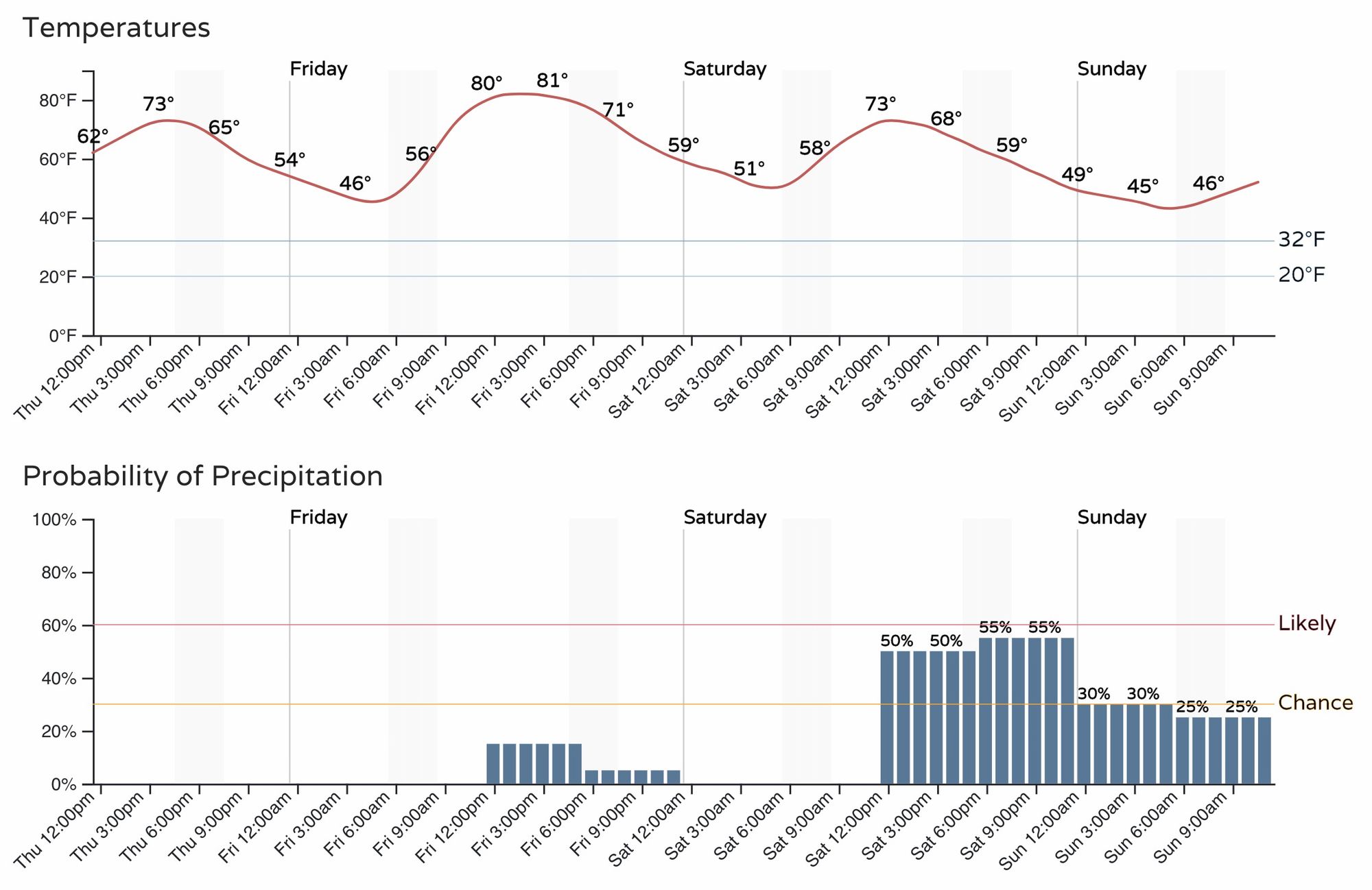 The latest outlook from the SPC shows a Marginal Risk for severe storms across Southeast Colorado Saturday, but do not be surprised to see this shift, with perhaps more of the eastern plains ending up in a more favorable environment for strong storms – with hail and gusty winds being the primary threat.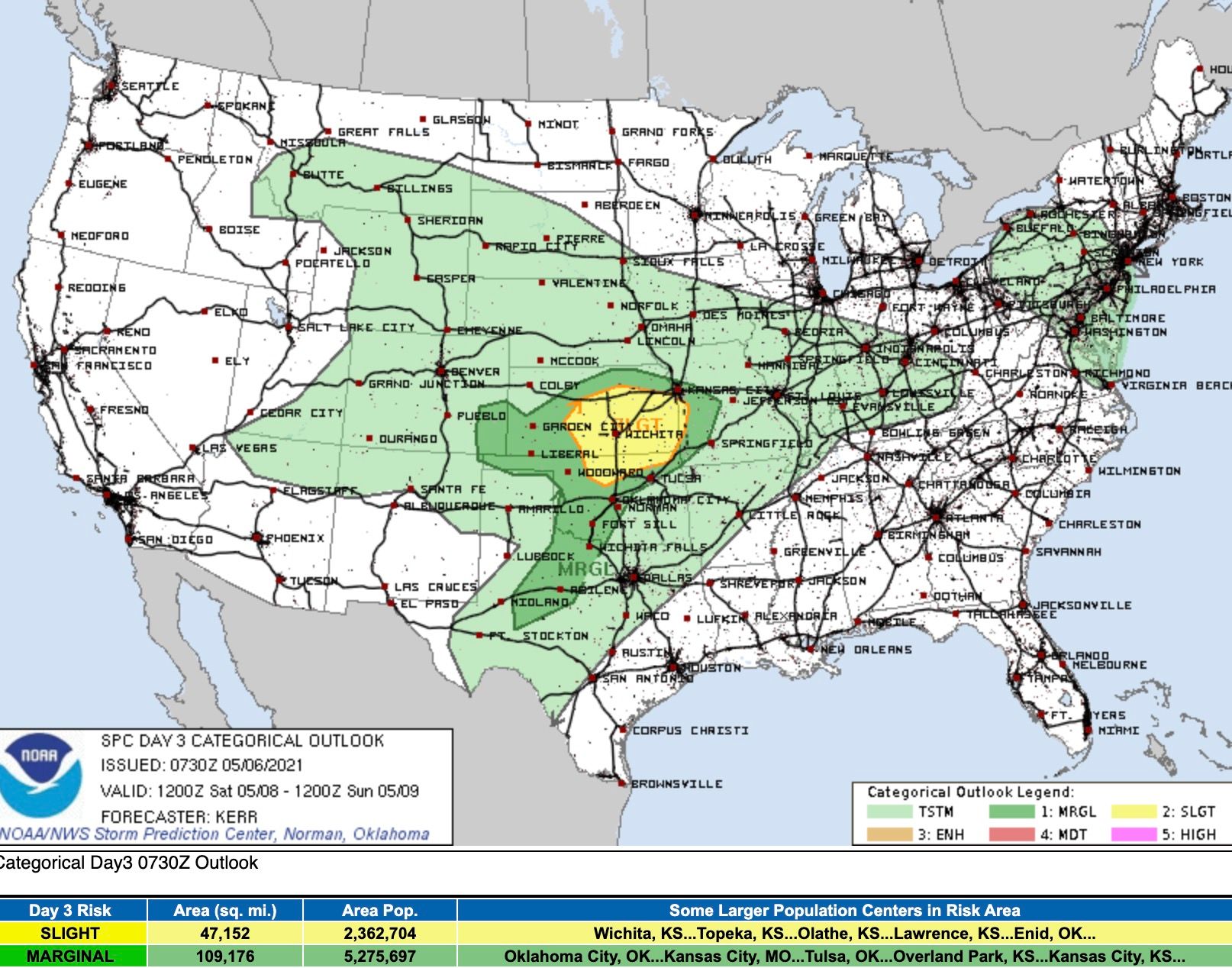 Sunday and Monday
By Sunday we're tracking a more organized round of wetter and cooler weather set to move across the state. This pattern will stick with us through the early to middle part of next week, while we remain under the influence of this slow-progressing trough.
At 500mb, we see the ridging (reds) get replaced by troughing (blues) by the second half of the week, with the GFS holding that trough pretty far west until Wednesday or Thursday next week, which means several days of cool (and likely damp) weather should this idea hold.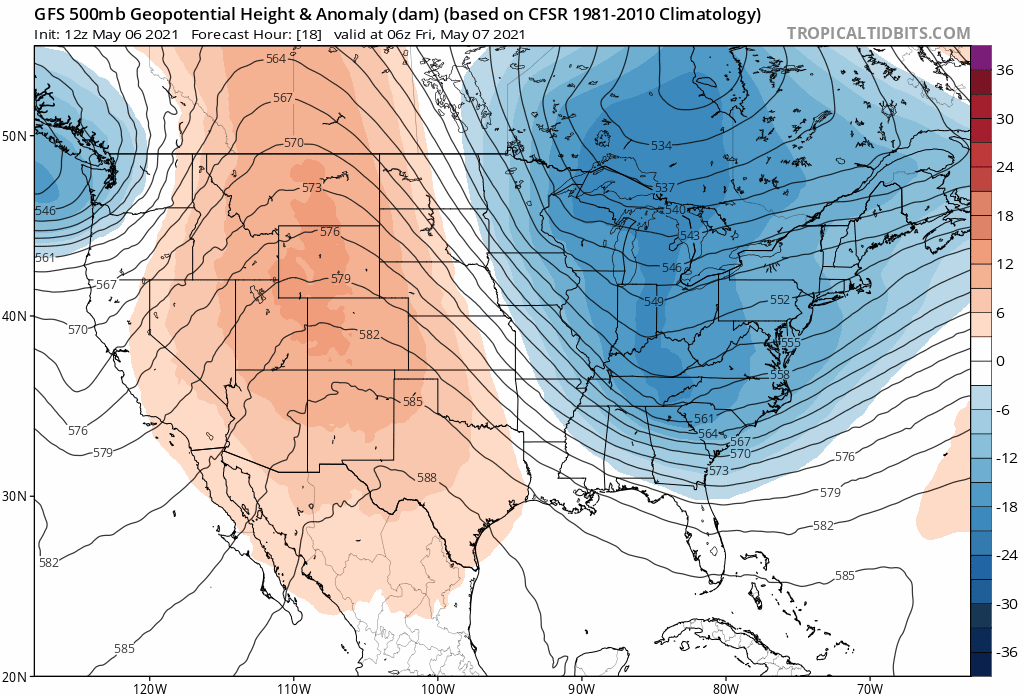 We see that reflected in the seven-day temperature outlooks from across the region. Highs in the 70s and 80s through Saturday, dropping into the 50s For Sunday, Monday, and Tuesday, before perhaps warming again next Wednesday:

As for precipitation, we see the best chances correspond with the best upslope potential Sunday PM through Monday. Chances will gradually decrease Tuesday, and things look drier as we head into Wednesday and beyond. As you can see, a healthy looking probability chart here, with much of the urban corridor once again looking at a decent shot of 1" of liquid or more between Sunday and Tuesday.

The good news with current ensemble runs is that they are showing favorability for Southeast Colorado to perhaps see some appreciable moisture this go around. While Northeast Colorado as been quite wet recently, the same has not been true for the entire state.
European ensemble probabilities show 60 to 70% odds for the Denver metro and Front Range foothills picking up 1" of precipitation or more between now and next Wednesday evening, with some nice odds across a good portion of the Southeast Plains as well: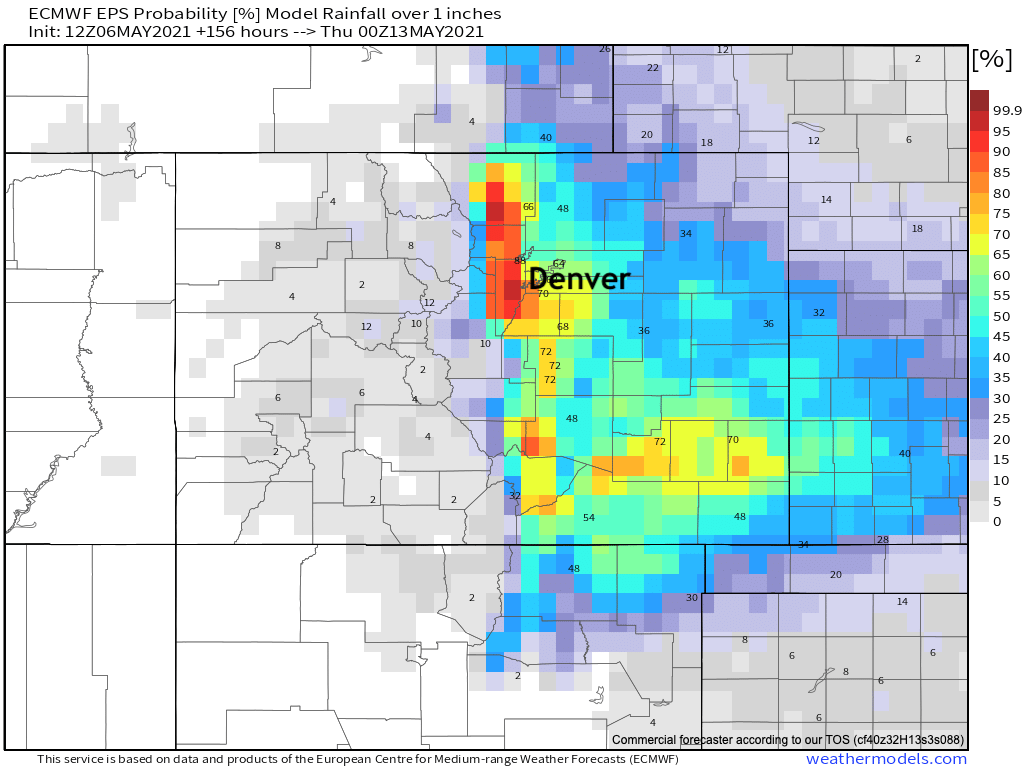 This will be another chilly storm, so watching that snow level will be interesting despite the fact we will be well into the second week of May by early next week. With Mother's Day on Sunday, it seems only fitting we'll need to be watching for the chance of snow at lower elevations, this seems to be a reoccurring theme of the last decade.
Probabilities for 3" of snow or more are quite healthy, especially for the higher terrain west of I-25. Still, along the Cheyenne and Palmer ridges we'll need to watch that snow level as well.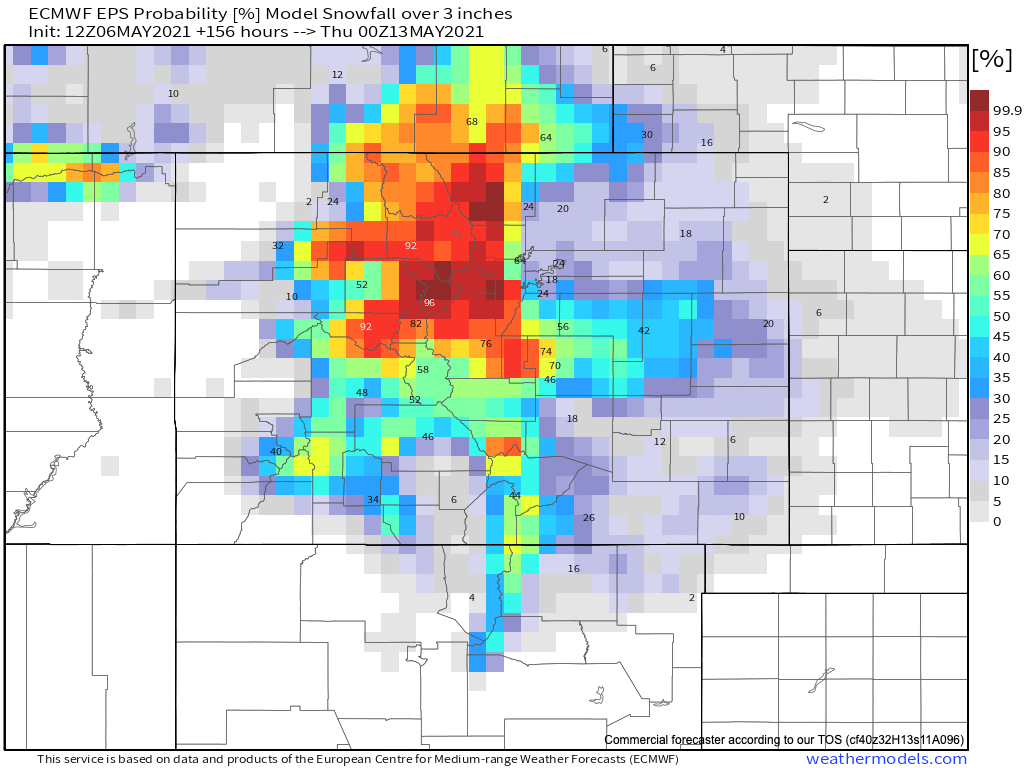 Get out and enjoy the next couple of days, look for those storm on Saturday, and we'll keep an eye on Sunday and Monday for you and pass along updates as needed.