Temperatures are nice and mild across the plains today, with highs in the 70s and 80s for most locales early this afternoon. As a front moves across the plains by early to mid afternoon we expect temperatures to drop back into the 60s, with gusty winds to accompany that front as well. Get out and enjoy the warmth while you can, as the next several days look considerably cooler and for some of us wetter as well.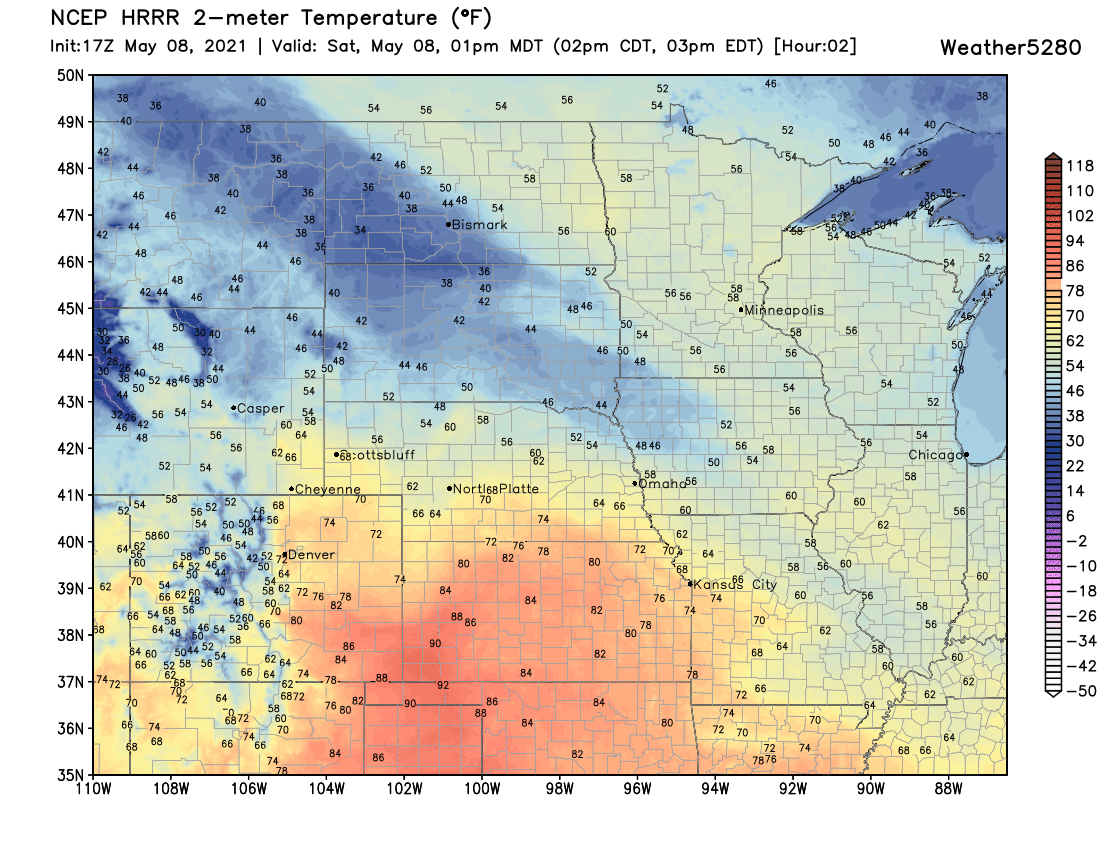 Storms will be possible by the mid to late afternoon along the Front Range urban corridor, but the best storm coverage is expected to occur east of I-25, where storms could be numerous for several hours, with perhaps a few becoming severe – with gusty winds and hail being the primary threat.
Here is a look at the HRRR model forecast for 4pm, showing storms across the Northeast Plains, with less coverage west and south: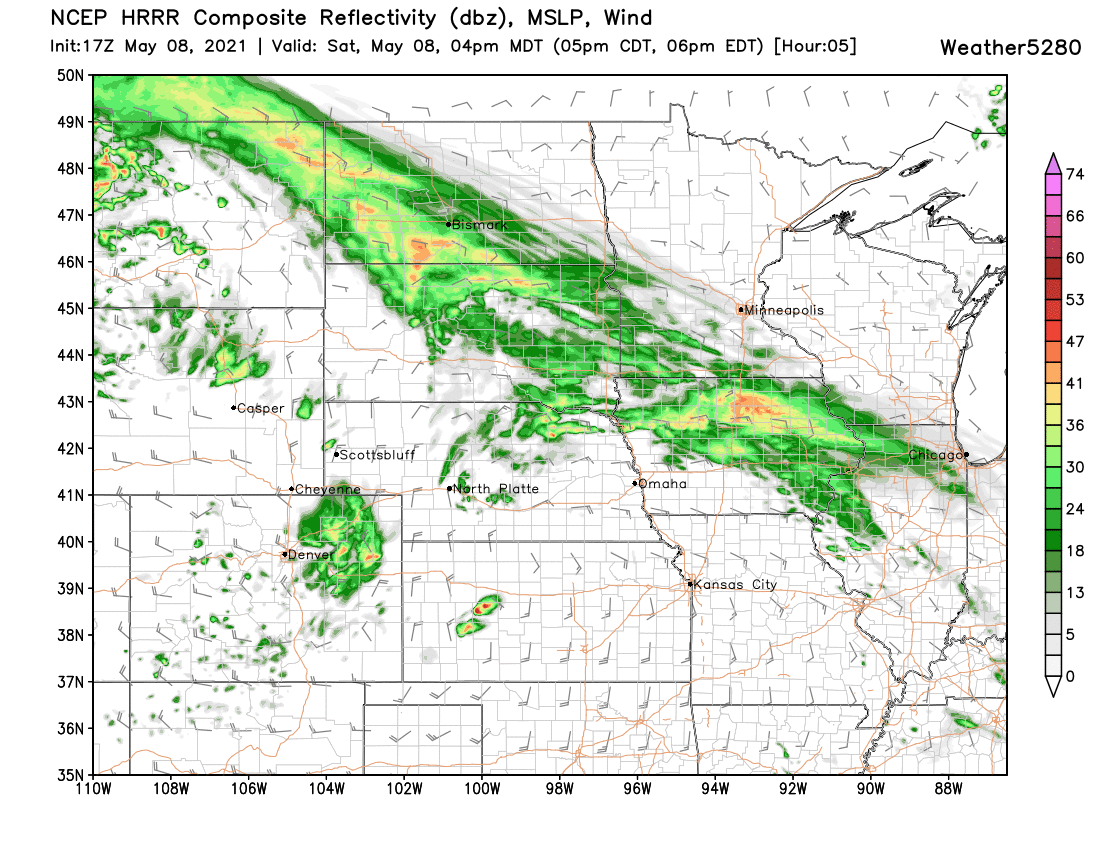 Temperatures will drop into the 50s Sunday, and we'll likely only manage the 40s for highs on Monday. The hourly planner below shows the chance of storms today, but a better chance of rain (and perhaps snow?) in the forecast for Sunday afternoon all the way through Tuesday.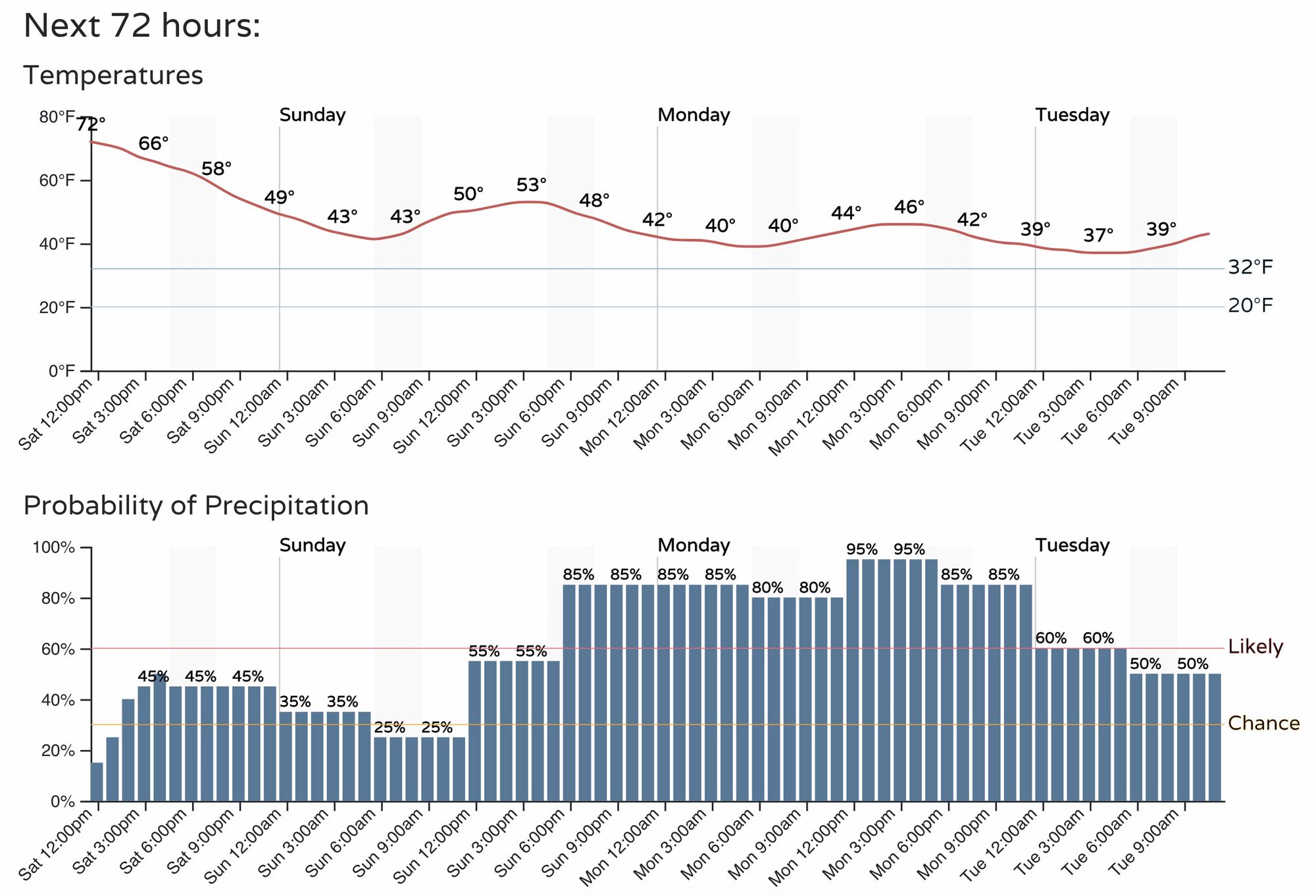 The great news is that this will be another soggy system, meaning many folks east of the Continental Divide stand a chance at picking up an inch or more of precipitation between now and Wednesday evening.
The even better news is this time may include more of Southeast Colorado, which as missed many of the recent events which have favored Northeast Colorado and little elsewhere across the state.
The European ensemble mean forecast shows it has most of the eastern half of the state picking up around an inch – with some foothills locations perhaps seeing upwards of 1.5" of liquid: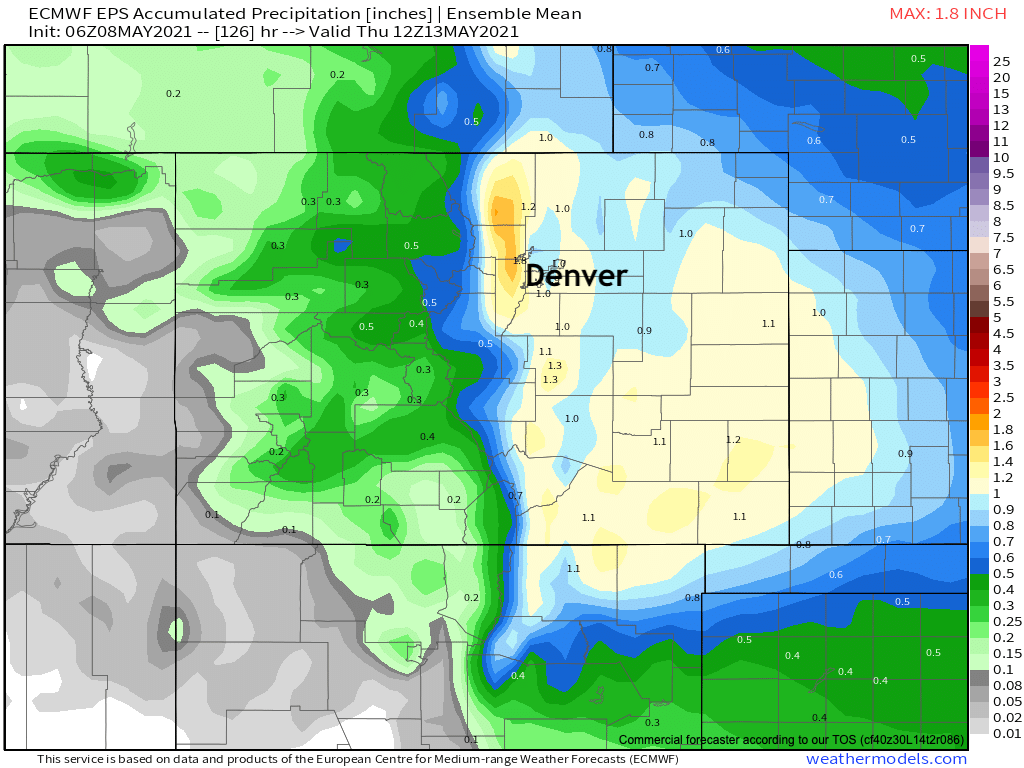 We'll see how things shake out. Some differences in track in the modeling still, with some models a bit more northerly with the best moisture, and some southerly, but the above output looks like a pretty good generalization.
This system will again be a chilly one, meaning more snow for portions of the state. Most models have backed off on some of the heavier snow solutions in recent runs, but the foothills, Front Range mountains, and Palmer Divide could all again see some accumulating snow. The best chance for changeover (and ability for snow to actually accumulate) will be during the overnight hours. First Sunday night, then again Monday evening and overnight. It's Monday PM that we'll need to watch the rain/snow line a bit closer it seems, as some data indicates it could drop as low at 6k feet.
For now, the following is a good starting point. Should Monday evening/overnight end up on the cold side, it could be we'll see a bit more (slushy) accumulation across the metro areas and Northeast Plains than indicated here. For now, plan on a chilly rain/rain snow mix at lower elevations, and we'll keep an eye on how this system progresses.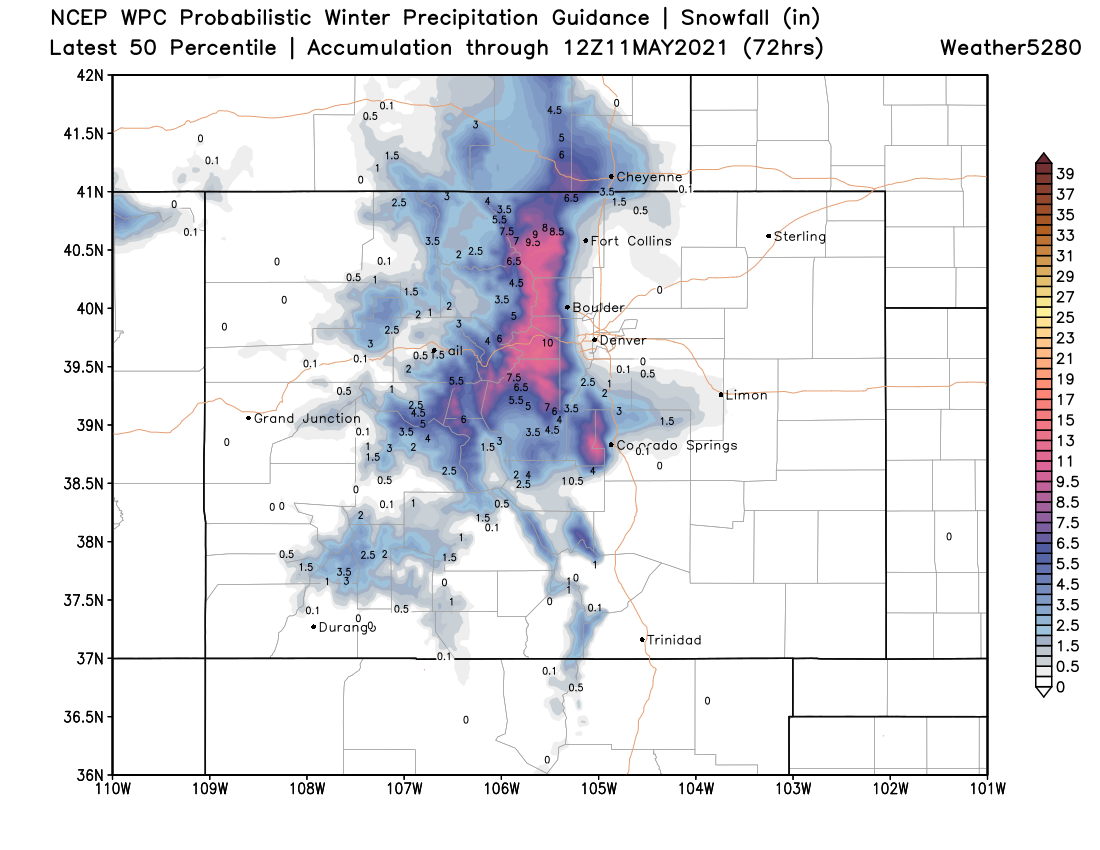 Get out and enjoy the day if you can, but keep an eye on the sky this afternoon in case a storm or two pops closer to the hills, and look out for those gusty winds!
Happy Mother's Day!