Rain and snow will be increasing across the region later Monday through Tuesday with some areas to pick up lots of rain and others to pick up lots of snow. What should you watch for? Let's discuss.
During the next few days, some of us will need to be watchful of those overnight temperatures dipping into the 20s. That's the first thing to watch for. The second will be areas of rain versus snow and the impact to trees. Third, travelers beware of leaving the metro headed into the elevations.
First, let's take a look at the hourly planner for Denver. We see chilly temperatures and a rapid increase in the chance for precipitation.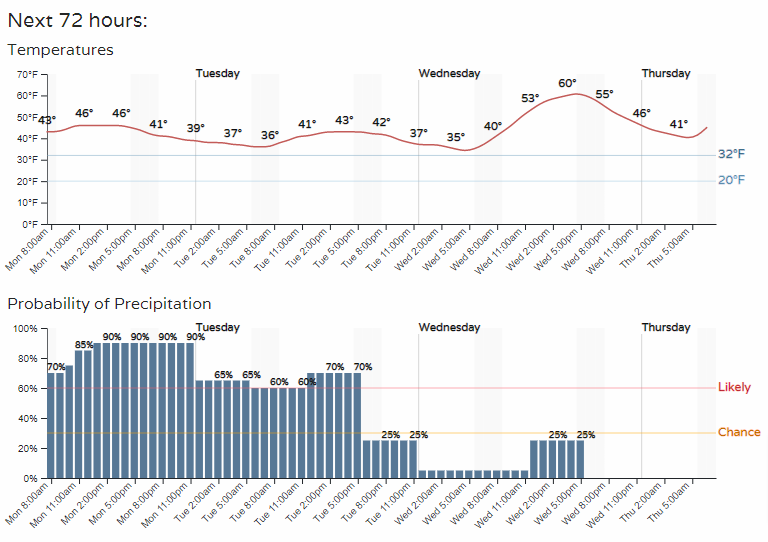 If you look closely at those temperatures, Denver isn't likely to hit freezing this time. However, that's just Denver. Look at Colorado Springs and we see freezing temperatures are a bit more likely: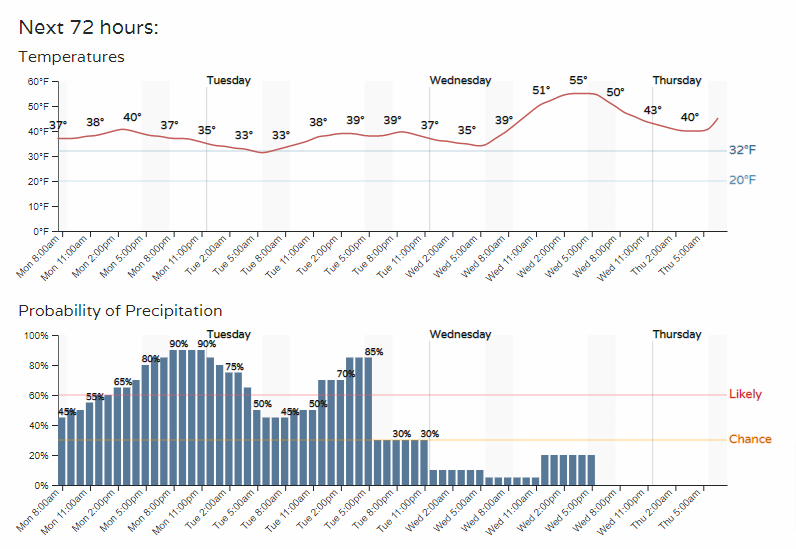 Those hourly planners are available for you to customize locations on our WeatherBoard.
Let's look at cold temperature maps for the metro areas and state: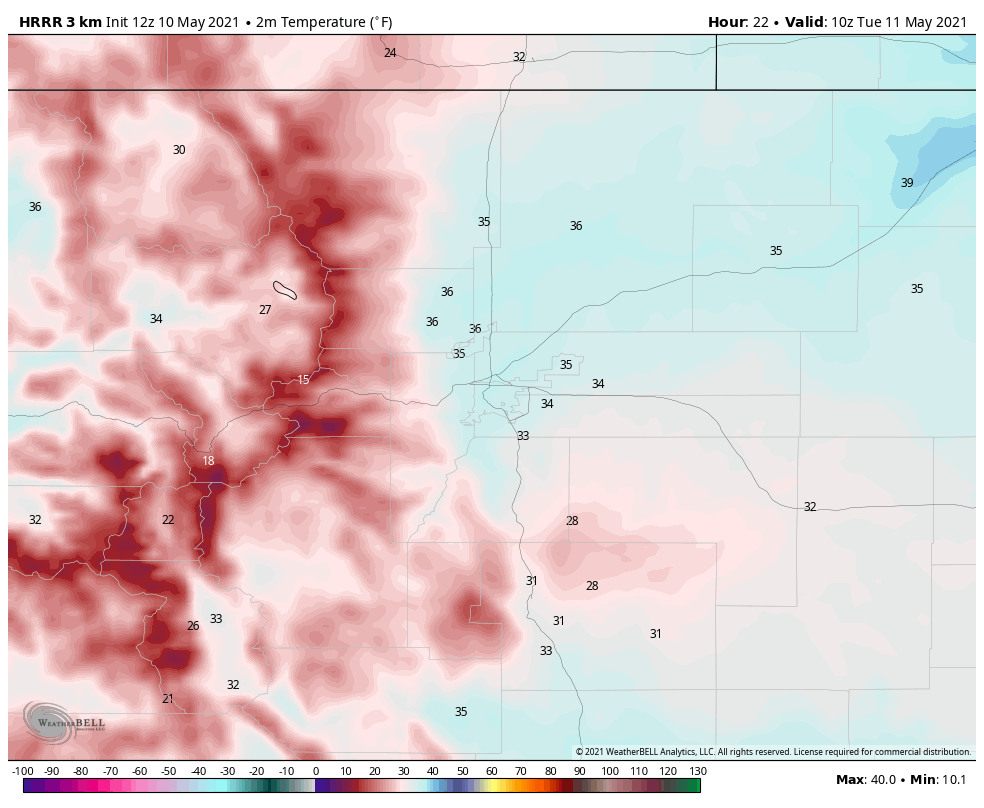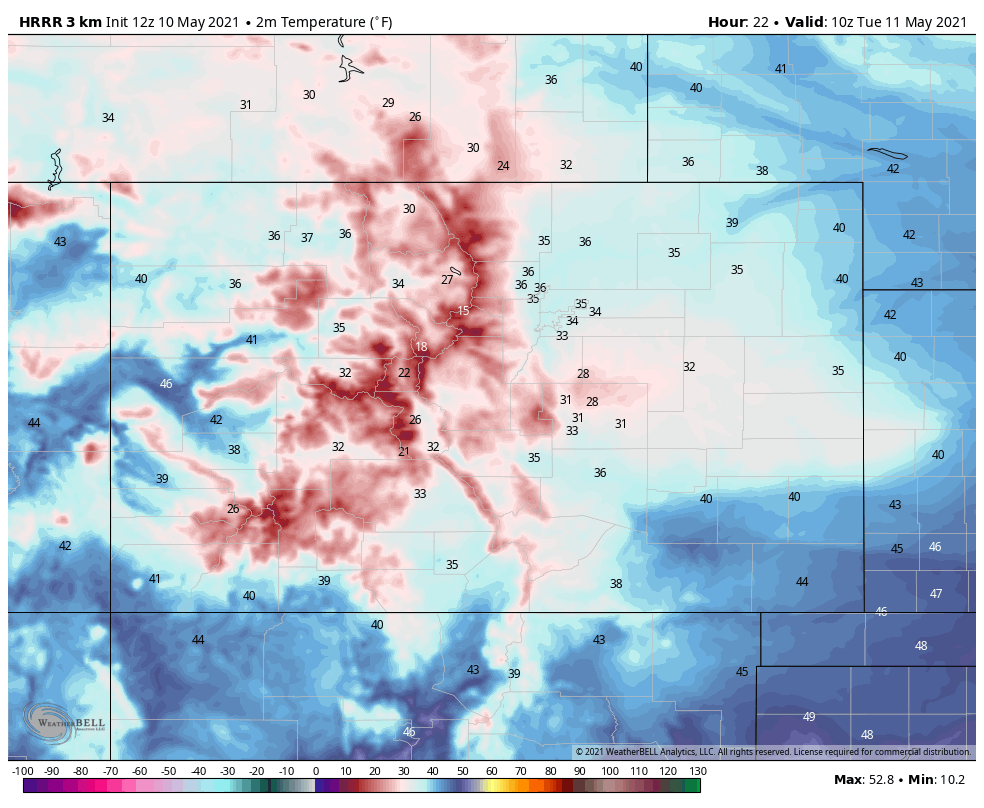 We see that temperatures in the 20s are possible on the Palmer Divide and for those into the foothill and mountain locations.
So, the first thing to watch for is the cold...assuming you have early season plants that are out and need protecting. Disconnect the hoses again, too.
Now, let's turn to areas of rain and snow. As it appears now, the most likely snow impact areas will be for those elevations from and higher than 7,000 to 7,500 feet.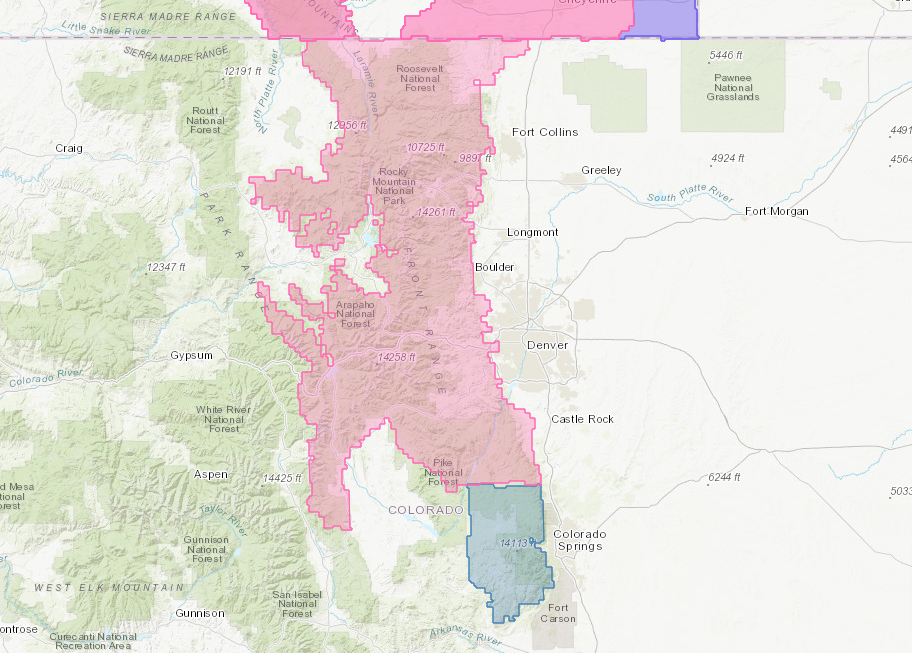 That does not mean surrounding areas won't have snowfall also, but those areas are the most likely to have travel and snow-weight impacts based on data through Monday morning.
If we take a look at the following animation, it will show you areas of rain(greens) and snow(blues) from 6 pm Monday through 6 am Wednesday.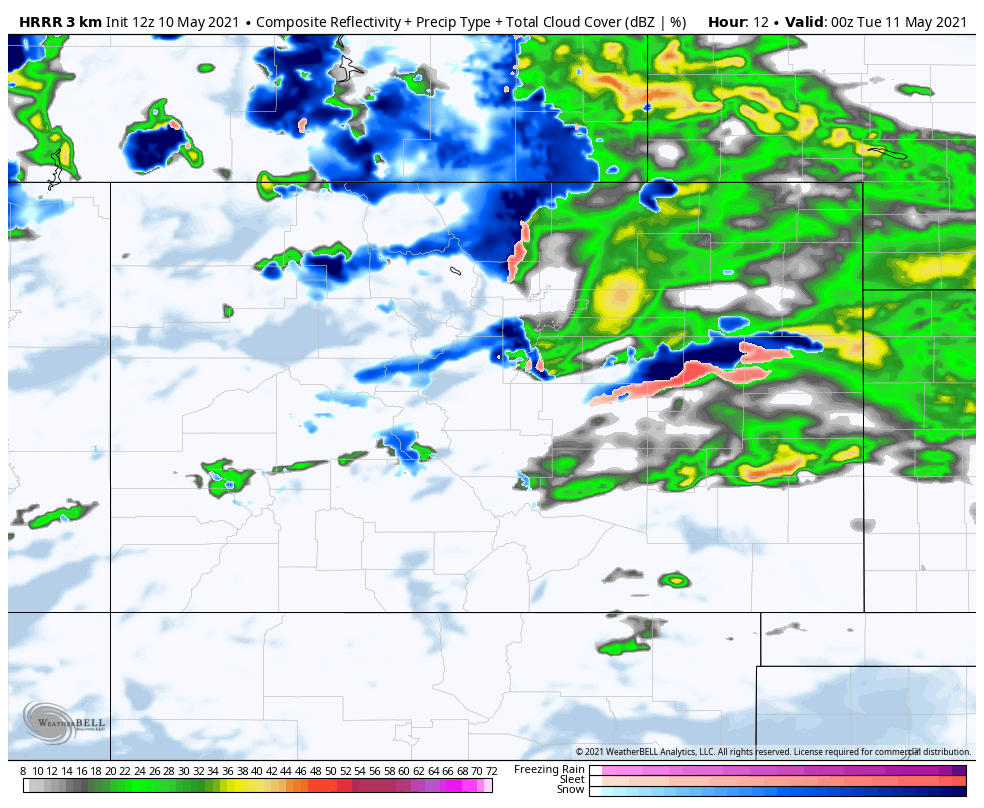 That animation illustrates the point that many areas not in a winter weather hazard area may still see snowfall, heavy at times too.
The second thing to watch for with this system will be those areas of heavy snowfall and the potential tree and plant damage that will result.
So, if we break down this storm in how much snow will fall, let's use the following a simple estimate. I'll show you metro areas first, then state level second.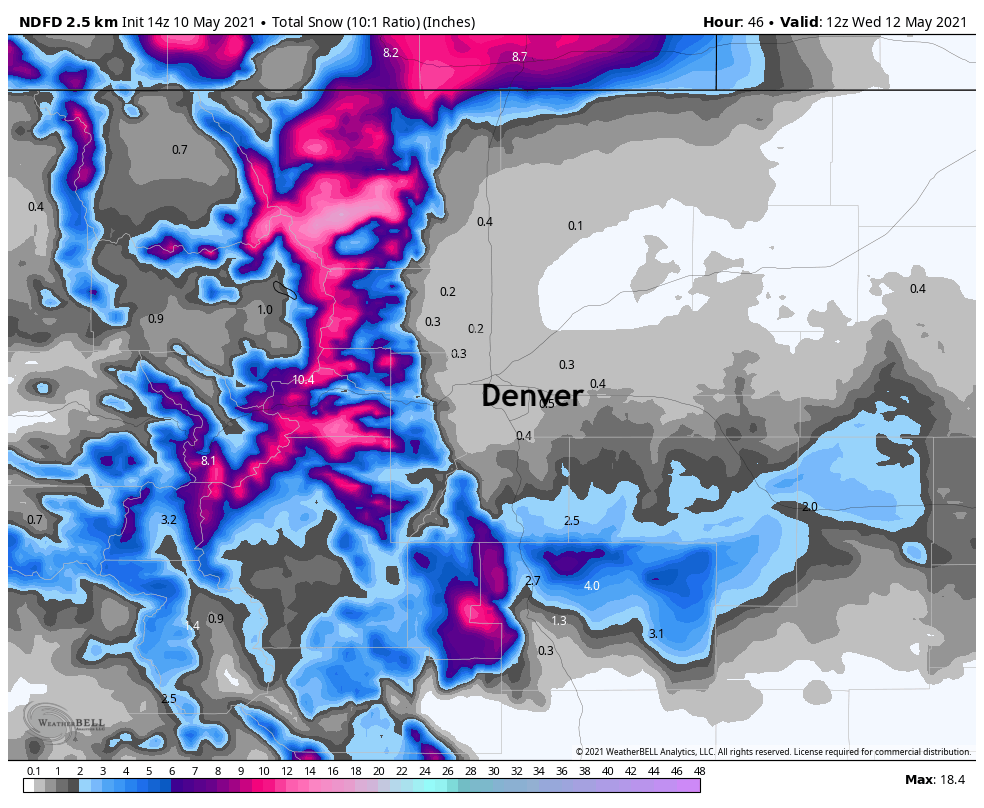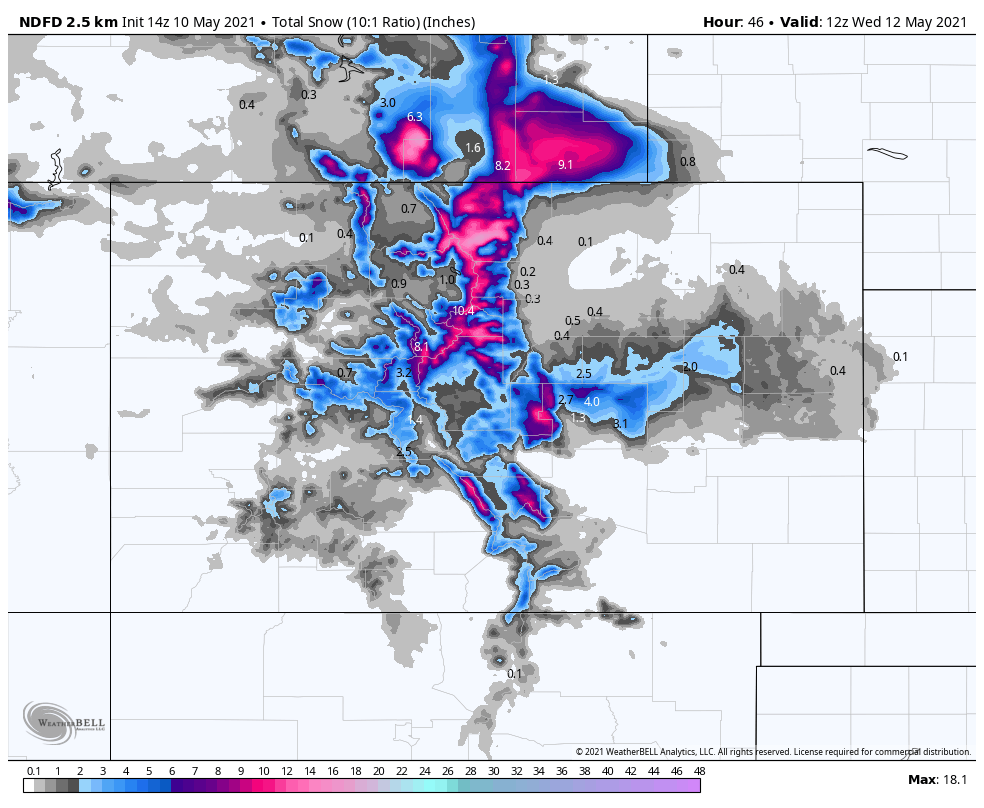 We can see significant areas of snowfall - closely matching those areas in winter weather hazards as shown above. Several inches of heavy snowfall are possible between Denver and Colorado Springs, near Cheyenne and Laramie, and for the foothill and mountain areas west of I-25.
For those curious, here's an estimate of the total water to come through with this system: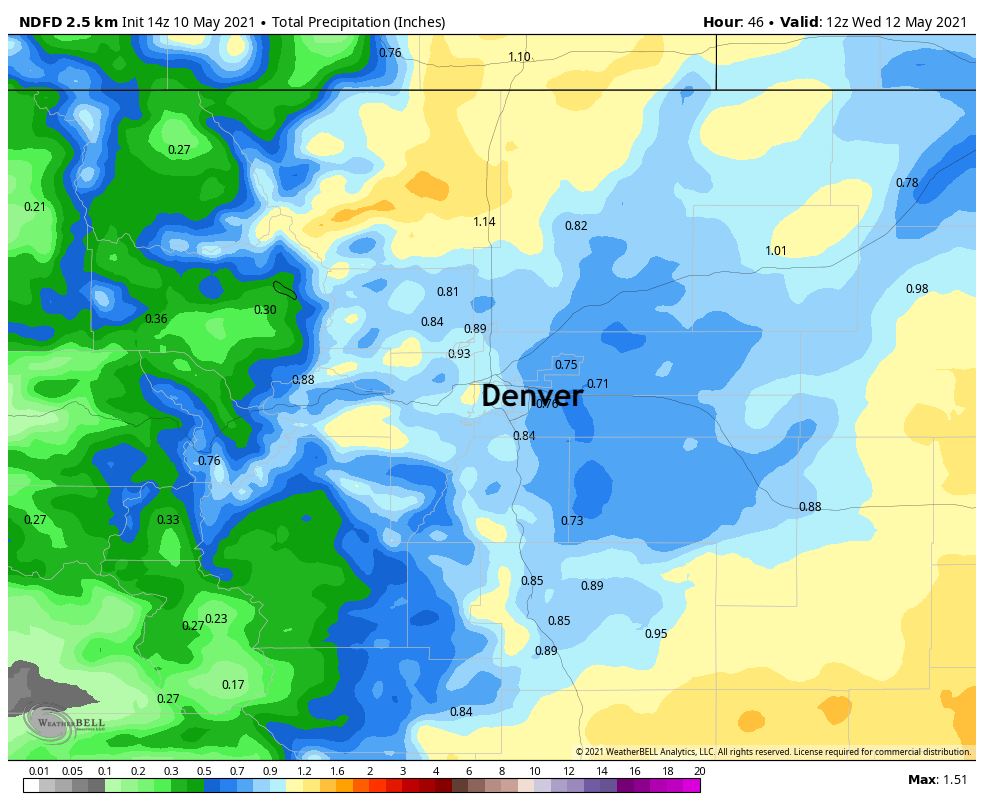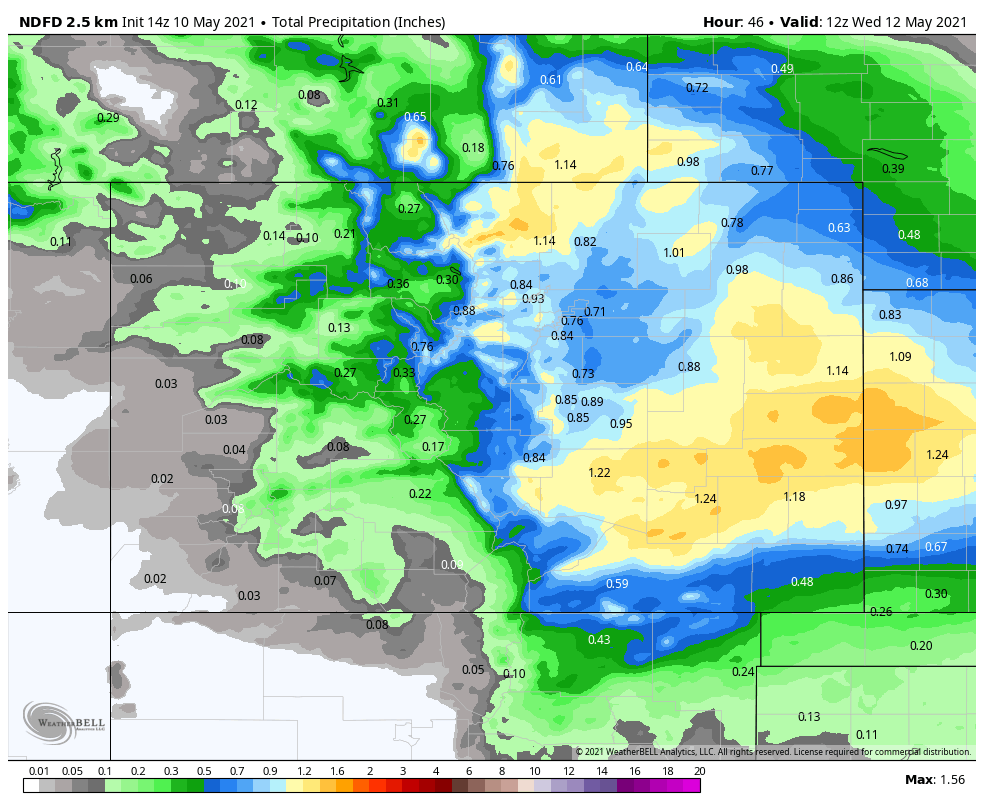 As a quick sidebar, the amount of precipitation shown above, near one inch and more in places will continue to eat away at the precipitation deficit the state is in over the past year. We will post more on this on its own later, but here is the total deficit across Colorado during the past year, and contrary to belief, northern Colorado is still drier than average for this period.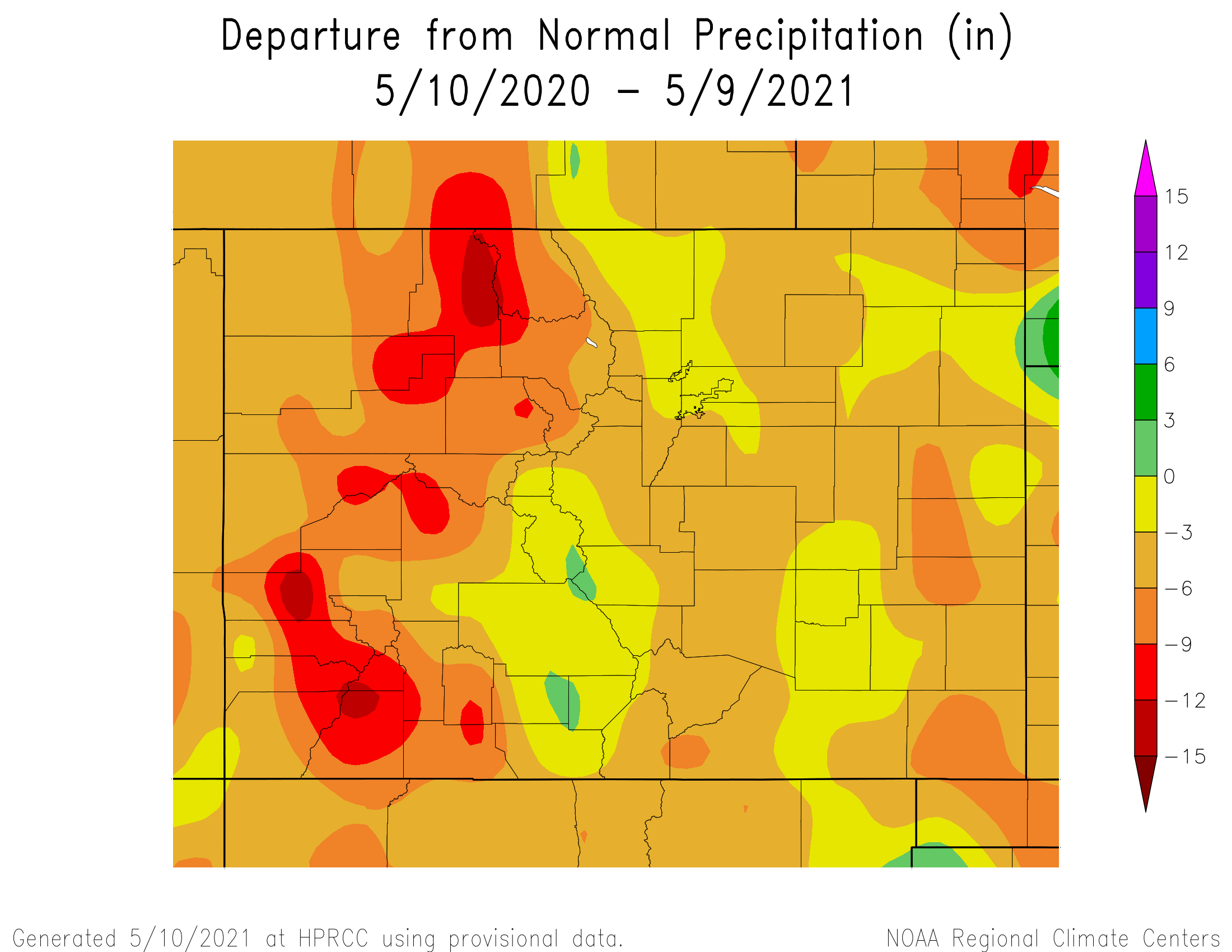 Lastly, and third thing to watch for is the road condition where you are headed. A combination of splashback, slush, ice, and snowpack conditions are possible. Here is the impact map to get a general look at the bigger impact routes: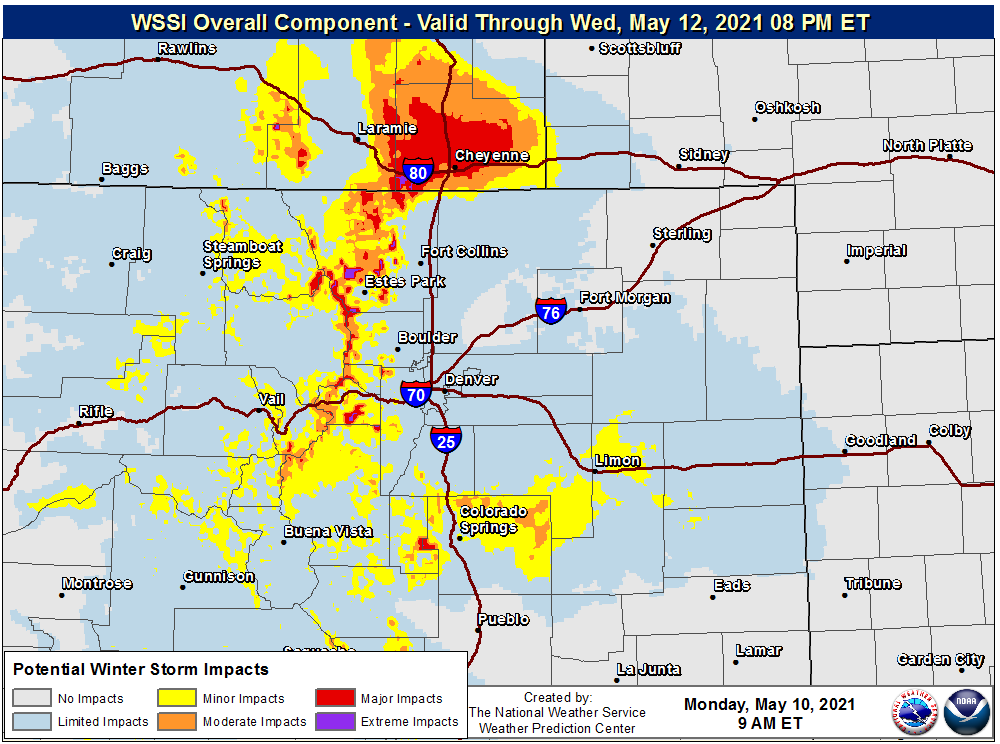 As we watch this system slowly move through the area, keep us posted on what you see. It'll be interesting to see where the rain/snow line sets up and how many of us begin to see snowfall accumulate on our streets. The last thing, keep an eye on your trees and plants.