In Thursday's drought monitor, we see that much of Colorado's northern Front Range has been removed from the drought.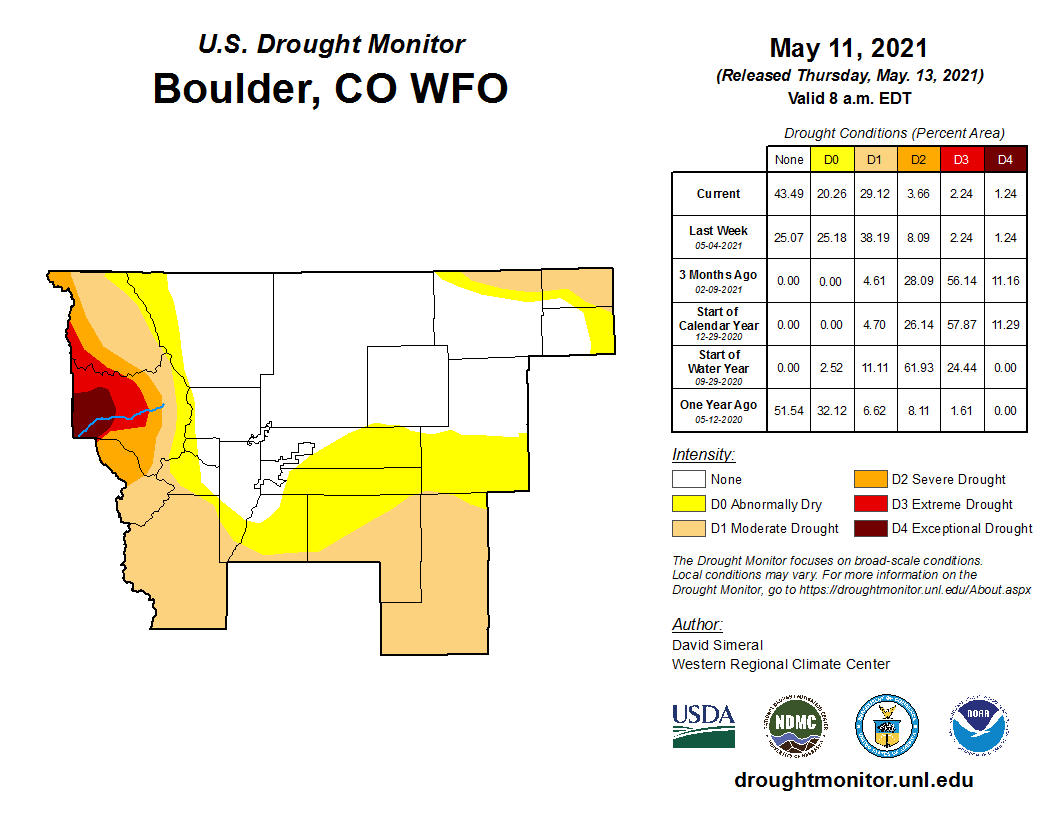 Those metro locations that remain in abnormally dry (not drought) conditions are parts of Adams, Arapahoe, Douglas, Elbert, and Jefferson Counties.
Just looking at Denver's precipitation so far this year, over 8 inches thus far.

Go back farther in Denver's history from the start of 2020 to date and you'll see where the drought trouble came into play.

Since May of 2020, we've been drier than average and saw the drought expand quickly with the absence of the monsoon and relatively slow start to our snowfall season.
Let's expand our drought focus and look at the state.
Much of Colorado remains deep in the drought and conditions have not improved outside of the greater Denver area.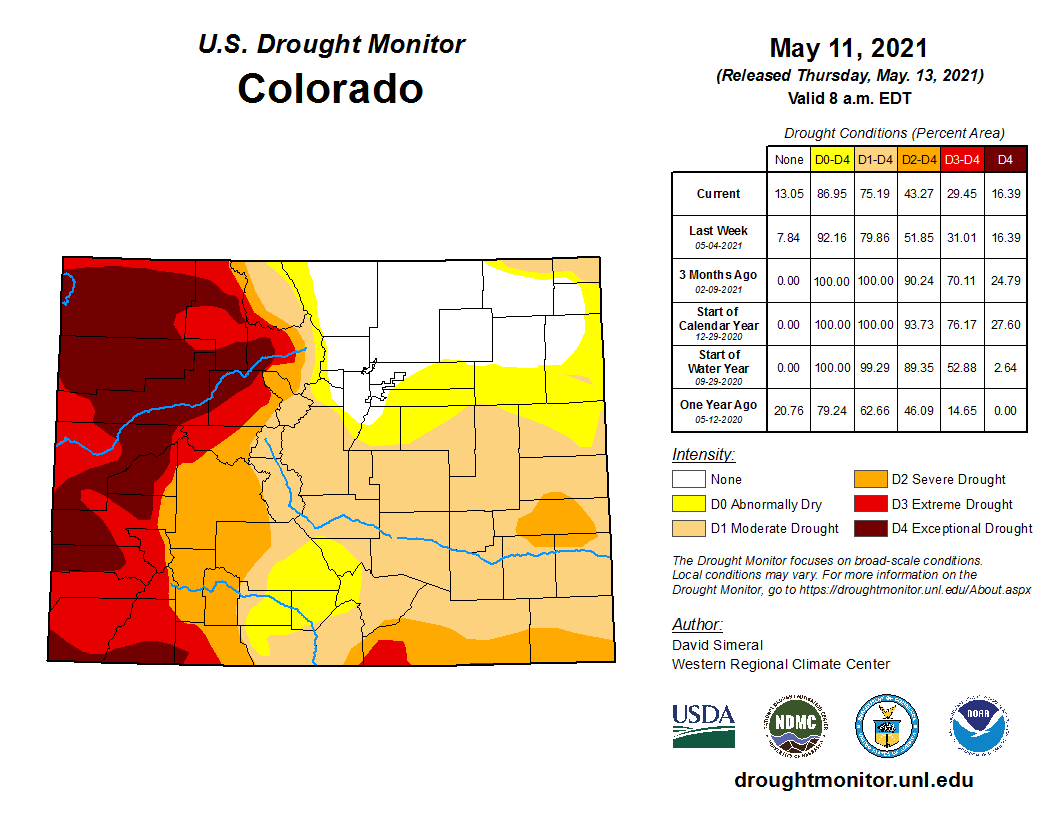 Let's walk through some precipitation maps to see how this drought situation has evolved.
Let's start with the past year's precipitation anomaly which shows that during the past 12 months, most of the state has been drier than average.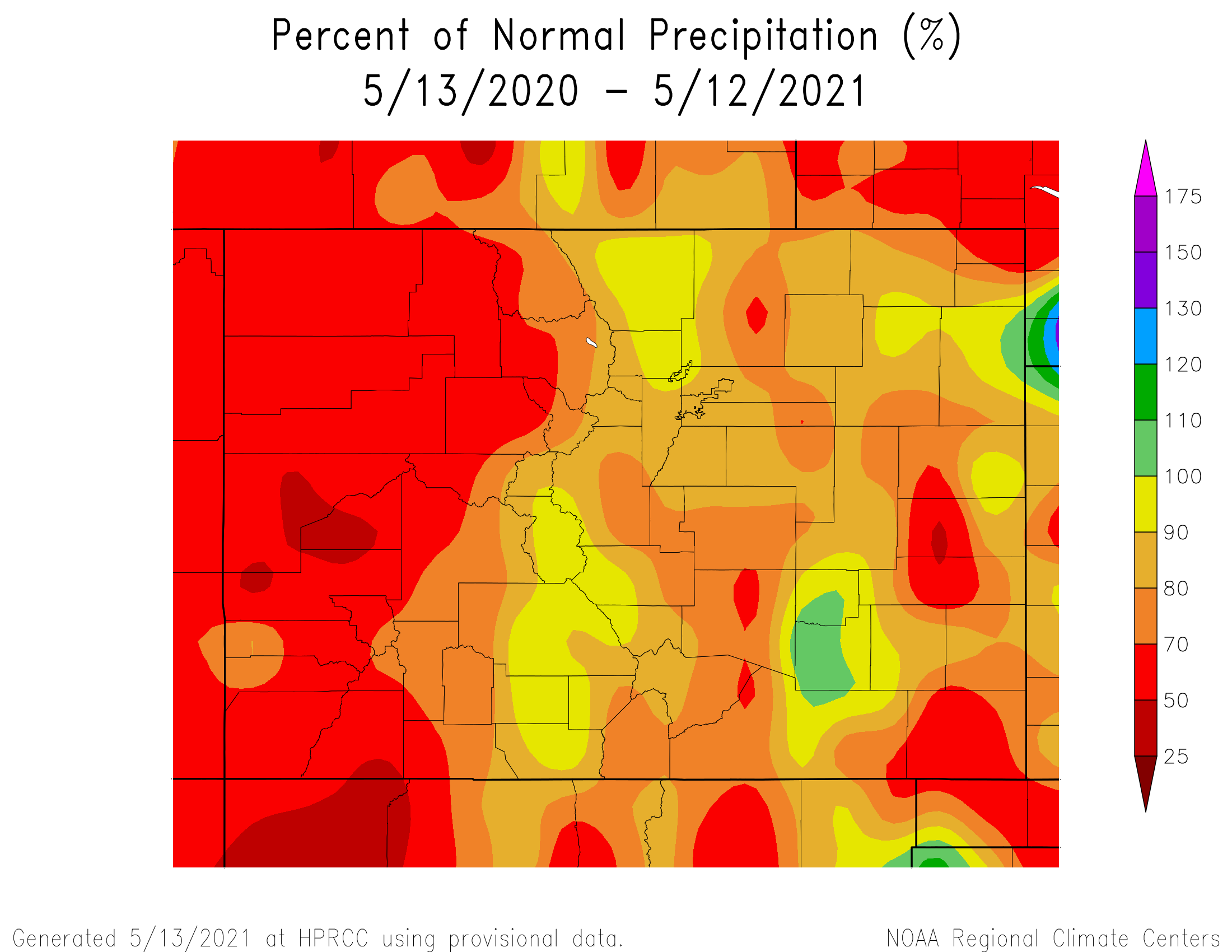 Now, let's look at the past 6 months to see a notable change which is really from the wet weather pattern that developed in March, April, and through mid-May. The eastern parts of Colorado and metro areas see an uptick in precipitation.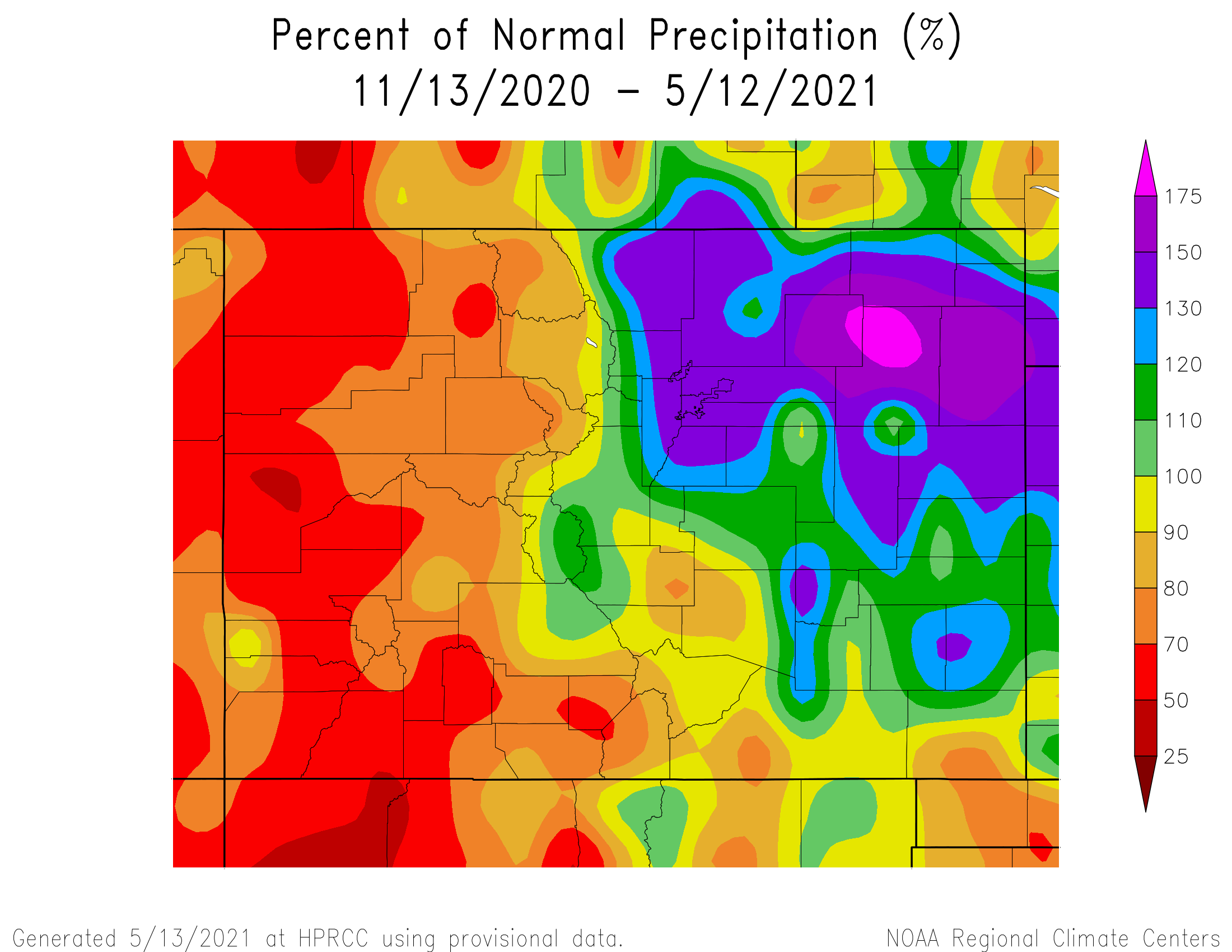 In total, the precipitation for 2021 to date is shown (top image) along with the departure from average precipitation (bottom image).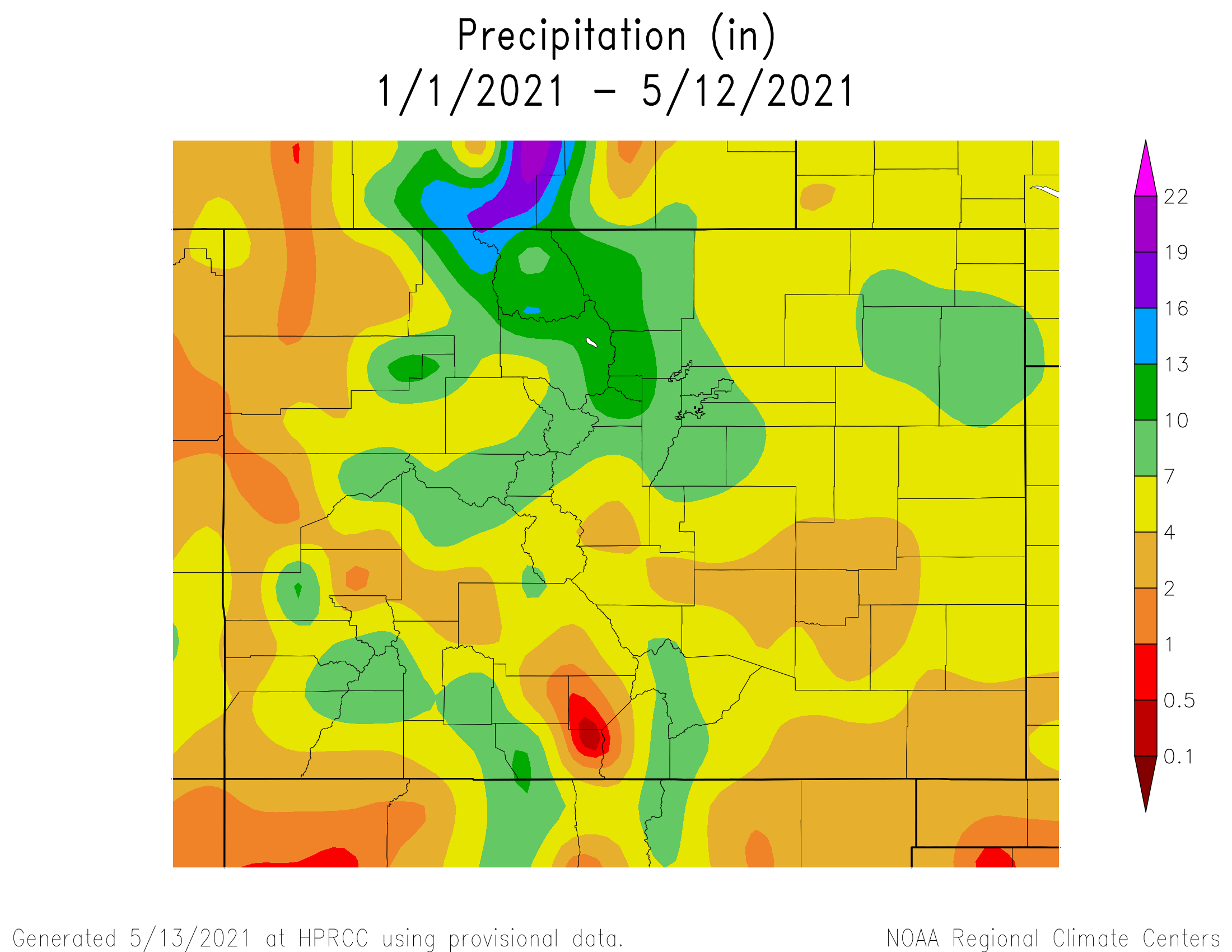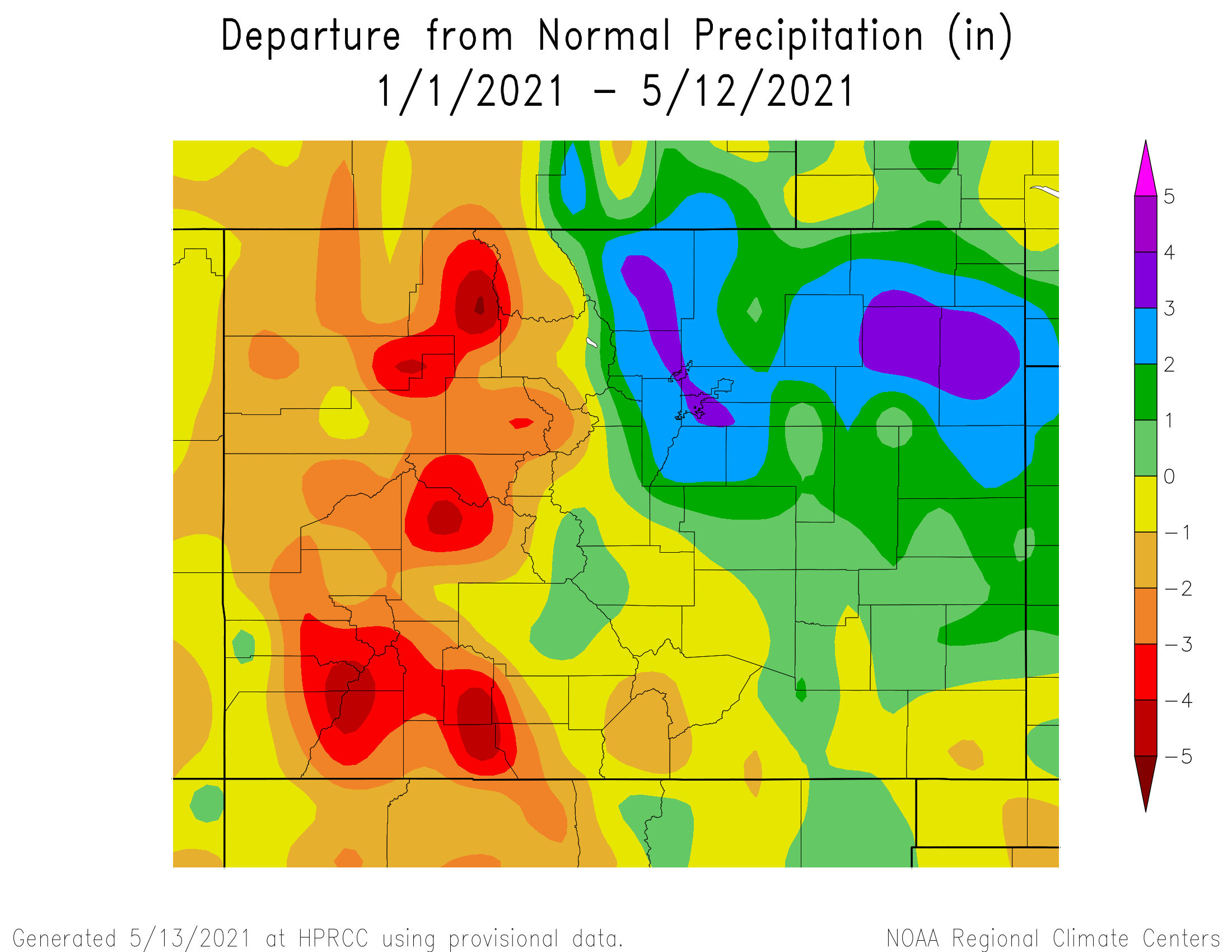 The departure from normal map certainly shows the contrast across Colorado from the eastern to western halves.
In terms of snowpack, a notable contrast exists between the South Platte Basin and the basins across the southwest.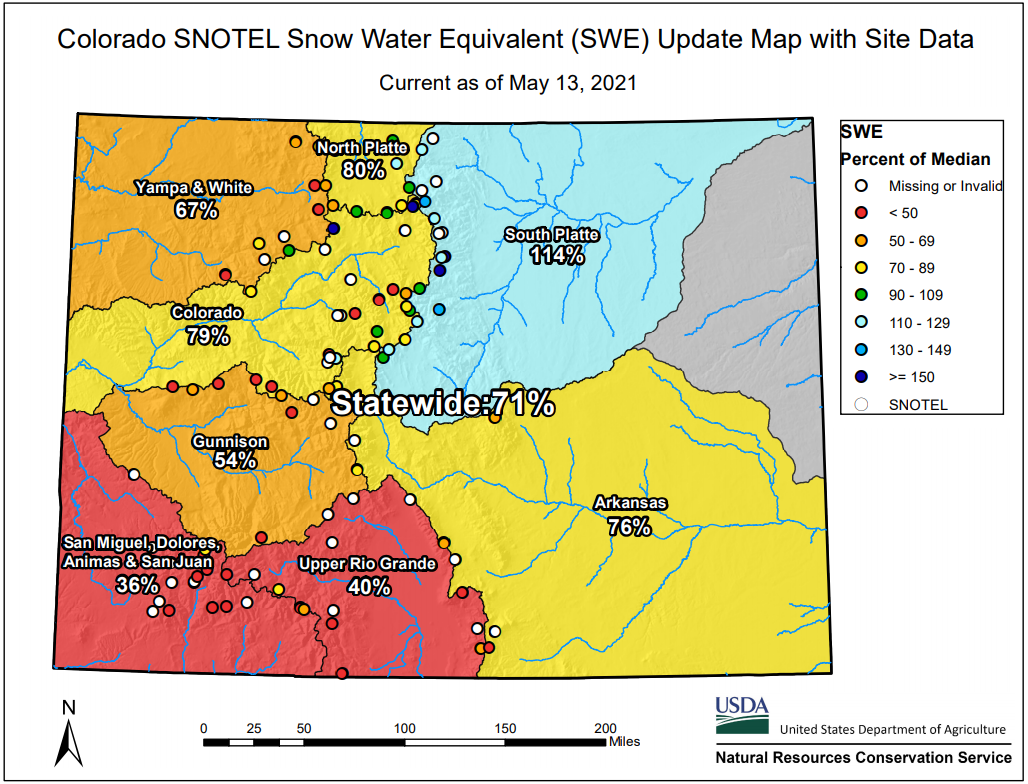 The past several weeks have been greatly beneficial, but only to a portion of Colorado as shown above. The state as a whole is deep in drought and no major change is ahead.
As the weather pattern turns hotter and drier through late May into June we will likely see Northern Colorado return to abnormally dry and drought conditions. Summer's outlook is that we are likely to be warmer and drier than average across Colorado and the region.