Most of Colorado remains unsettled with a number of showers and thunderstorms, including within the Denver area, but the strongest of the activity is over Southeastern Colorado.
A severe thunderstorm watch has been issued for this part of Colorado, as outlined here.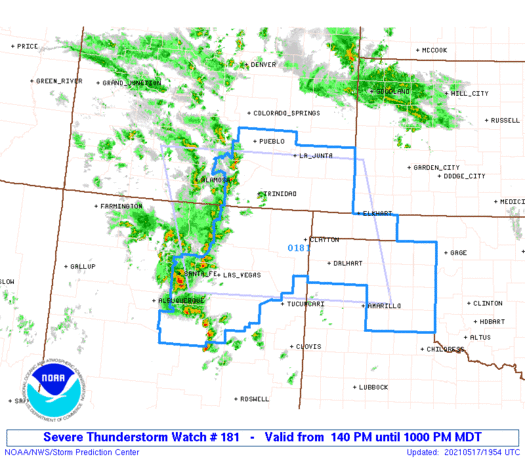 * Effective this Monday afternoon and evening from 140 PM until      1000 PM MDT.     * Primary threats include...      Scattered large hail and isolated very large hail events to 2.5        inches in diameter likely      Scattered damaging wind gusts to 70 mph possible      A tornado or two possible
The same area of Colorado had a number of severe weather reports Sunday including hail and a tornado.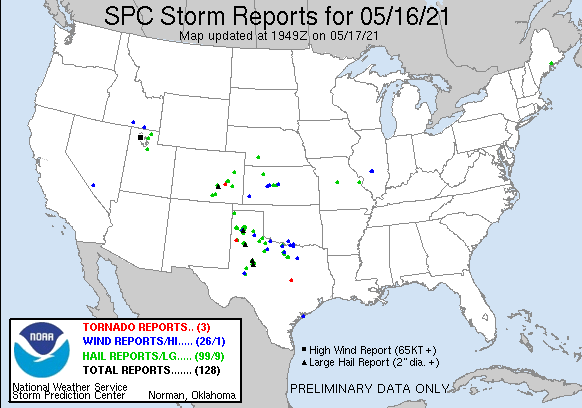 All of those same threats exist again Monday.
Although hail will be possible with storms near the city, it isn't likely, as we are more likely to have generic thundershowers.
Closer to the metro areas, we do have additional chances for rain and thunder Monday and Tuesday. Here's a timeline for Denver (you can create these planners for multiple locations on our WeatherBoard).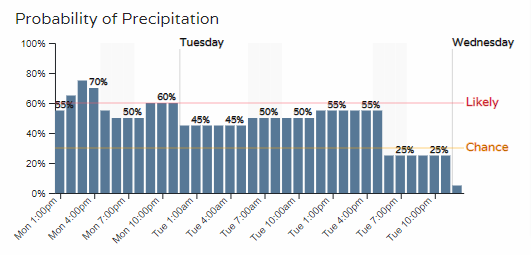 Here's an animation to show areas of rain(green) and snow(blue) through Monday evening across the state.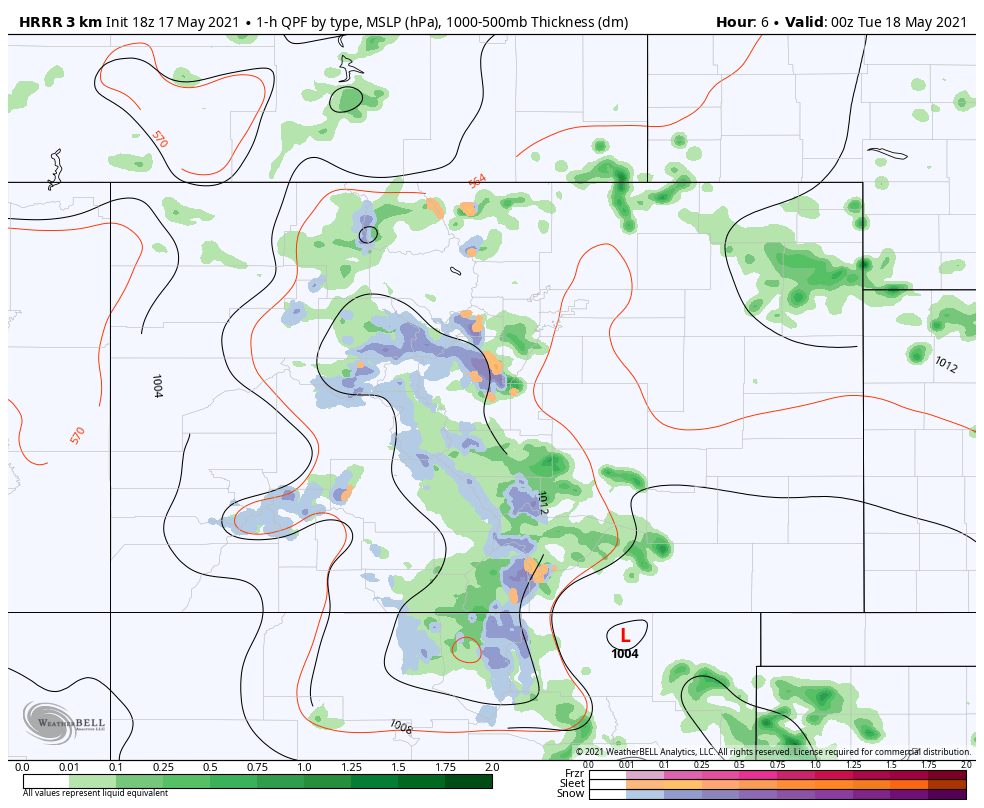 Going through the rest of this workweek, thunderstorms return Tuesday with similar temperatures - in the 60s.
Starting Wednesday and going through the next seven days will be a warmer regime. Temperatures will be back to average and above with 70s and 80s on tap for much of the region.

With the warmer temperatures, we will see daily chances for thunderstorms. That's classically what we think of for mid-to-late May.