One of the last rounds of rainfall moves into the metro areas mid-morning Tuesday but there will be somewhat of a drier trend the rest of this week.
Rain arrived first near Castle Rock with additional showers to the east set to move into the Denver area from the east.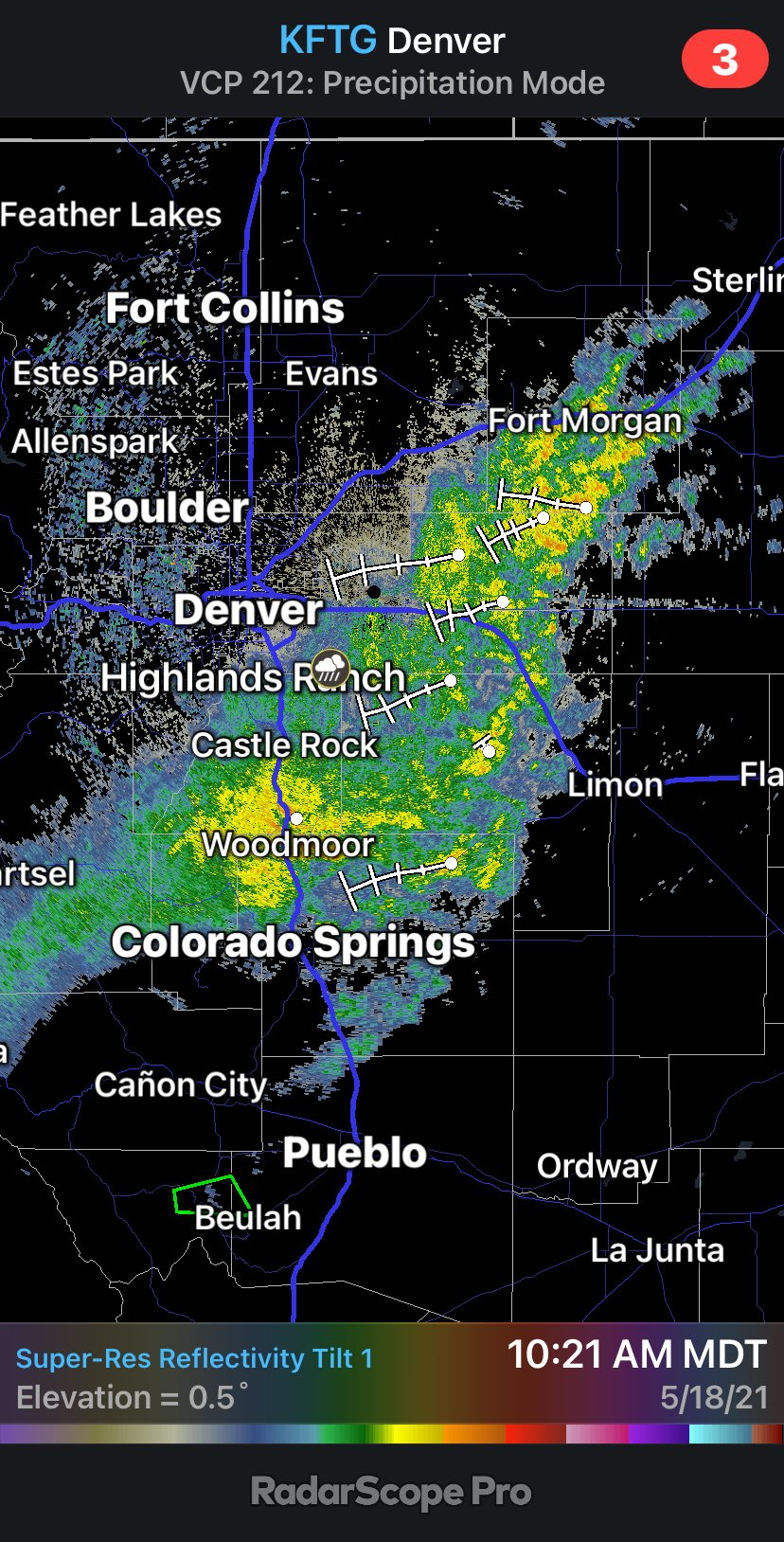 The showers we see on the radar image above will weaken before hitting the I-25 corridor. Here's an animation of the rain and snow across Colorado for the bulk of Tuesday: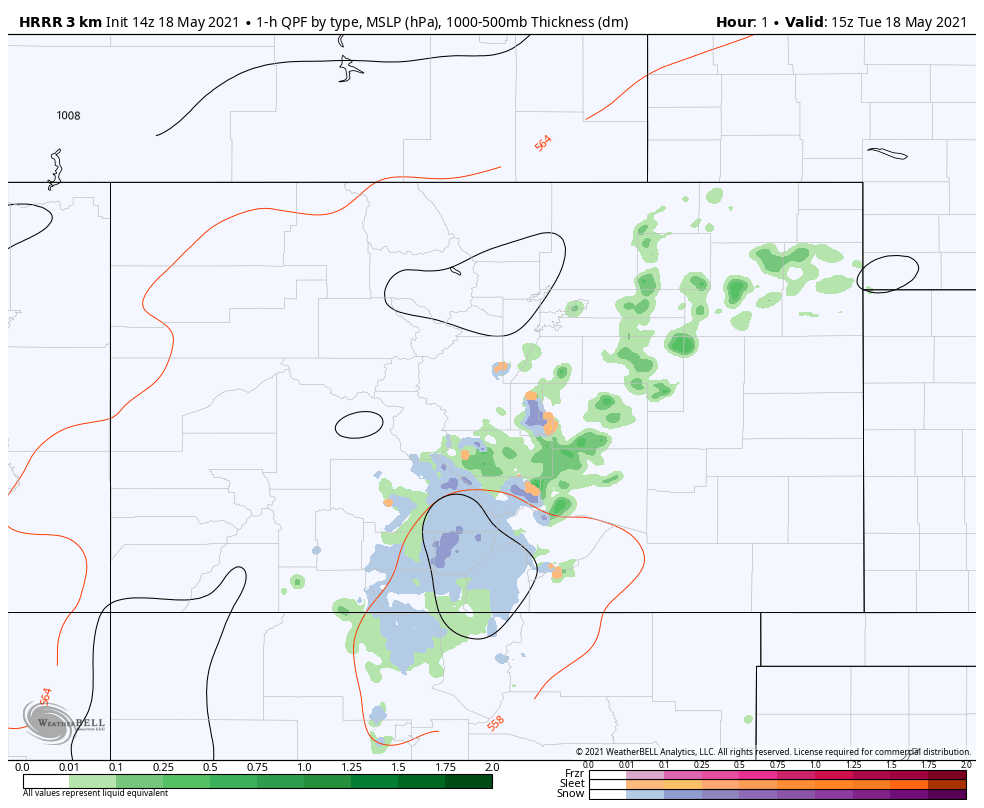 That animation shows the heaviest activity to be over southern parts of Colorado.
Additional precipitation is estimated below.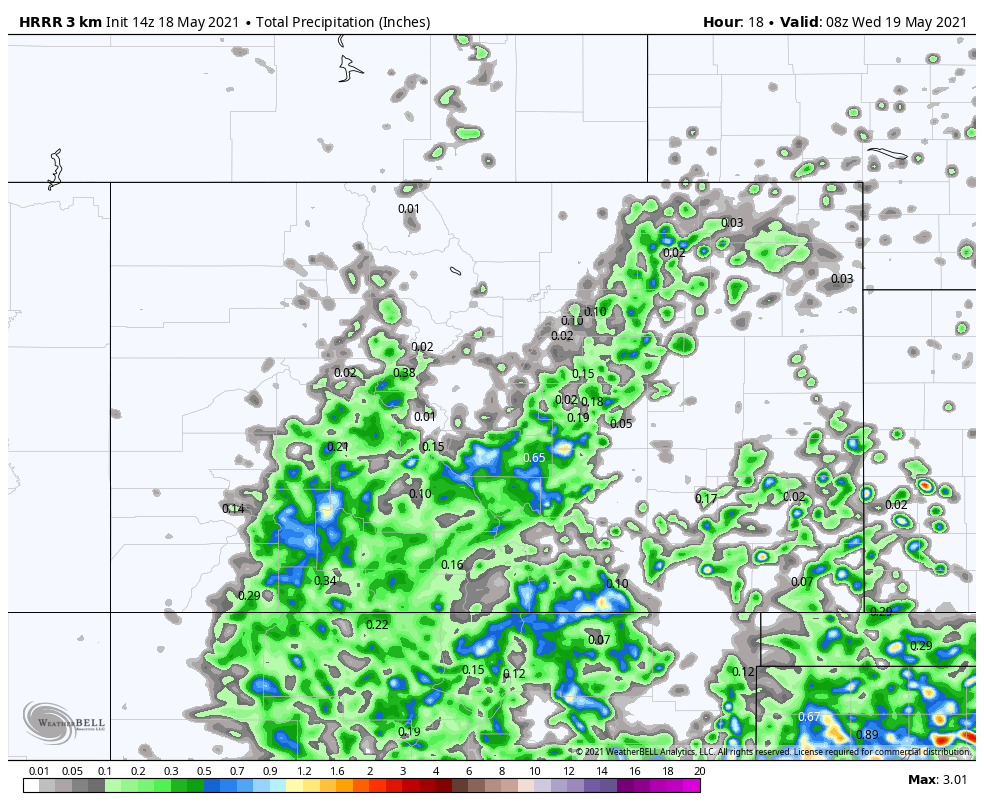 This has been quite a wet system with rainfall totals over one inch for many and snowfall totals of several inches in the southern mountains (we will post an event recap later).
La Veta Pass closed for a time early Tuesday, check out that snow! The following image from CDOT: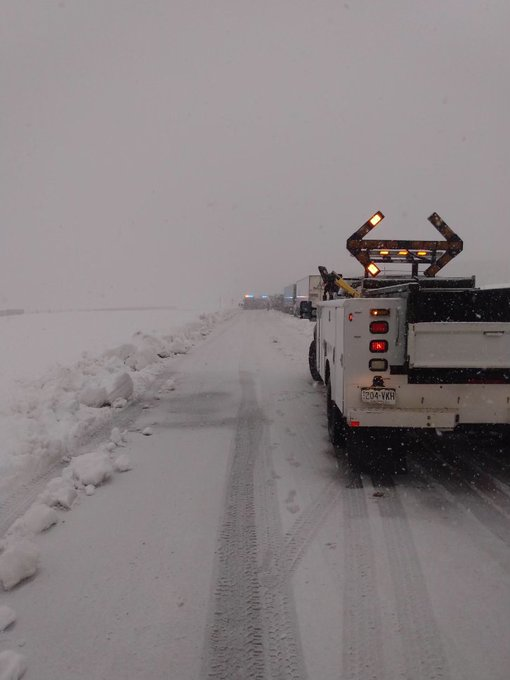 This energetic pattern will slowly wind down through Tuesday into early Wednesday. That is not to say that the weather will be quiet.
The next most active day is likely to be Thursday with chances for severe thunderstorms across a swath of the region, shown here in the yellow shades on the SPC outlook.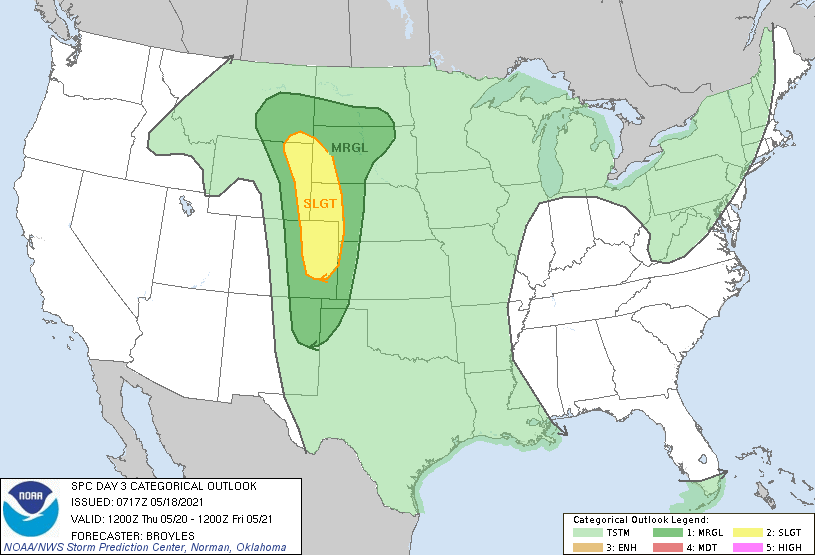 Temperatures, meanwhile, will be warmer as we see this latest storm system slowly meander away.
In addition to the warmer trend, you can see the hourly chances for rain indicate a drier, not dry, pattern with the warmer temperatures.