Thunderstorm season continues, and now that the region is seeing warmer temperatures those thunderstorms are gaining in strength.
For the next few days, Colorado and its surroundings will be within the watchful eye of meteorologists and storm chasers.
To use the SPC's thunderstorm outlooks (shouldn't use these as 'law' or the foundation of a forecast but they do provide a nice overview of potential storm areas of concern) for the next few days, keep your eye on that yellow area as it transitions from...
Friday: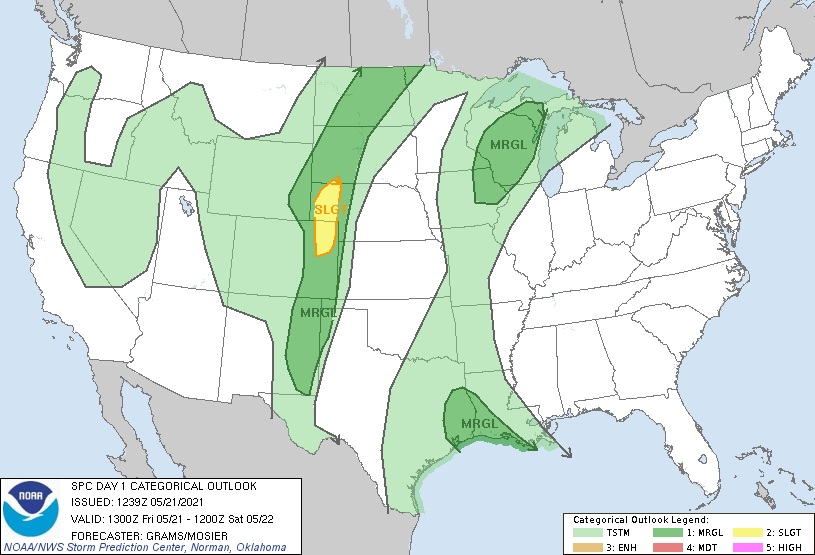 To Saturday: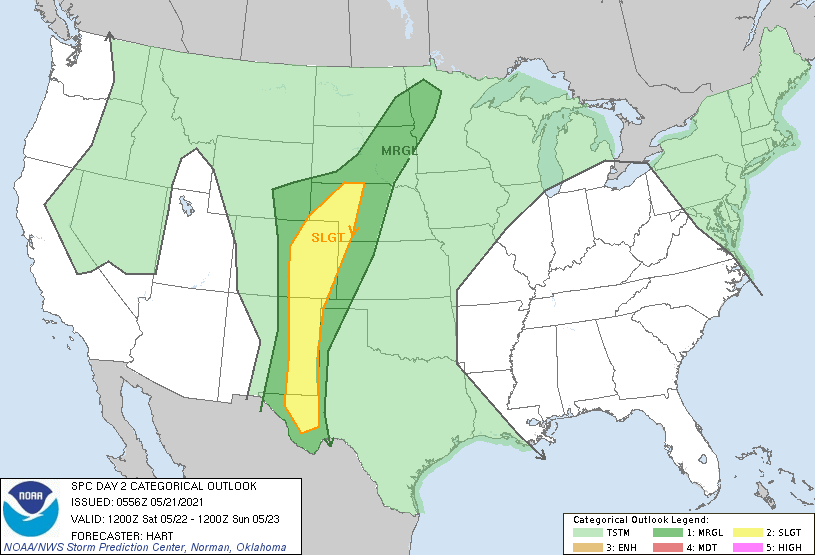 To Sunday: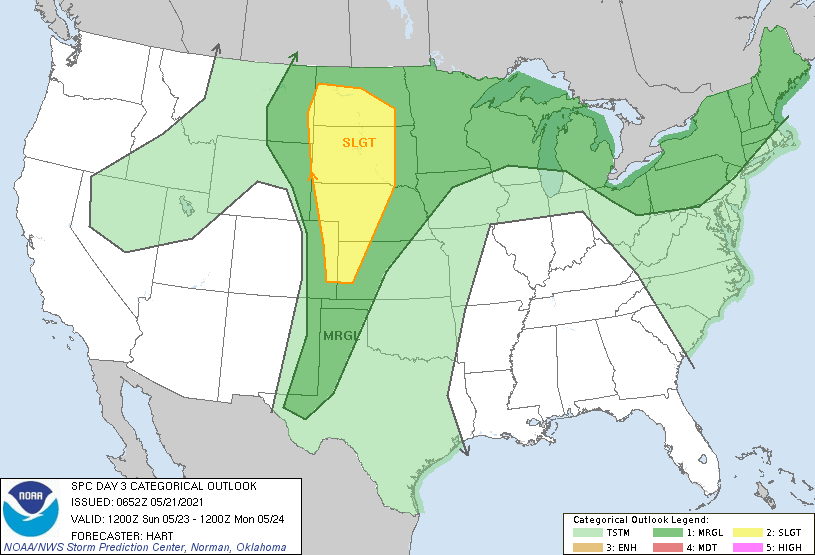 That is an increased risk area for damaging thunderstorms.
The indication that Saturday is the most likely day of the next three for Denver and the Front Range to experience more widespread severe weather.
With this in mind, let's look at some time steps of the estimated position of thunderstorms Friday through Sunday.
For Friday afternoon, storms are mostly east or west of the I-25 core: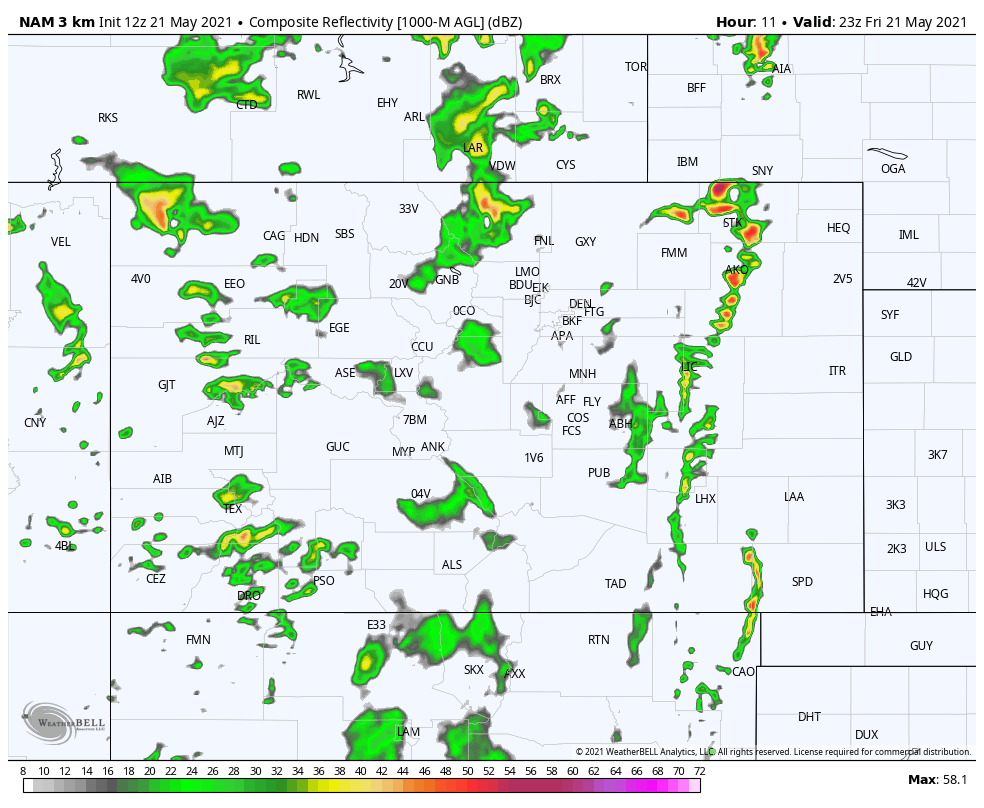 For Saturday afternoon, storms will pass within the metro areas and across the Palmer Divide: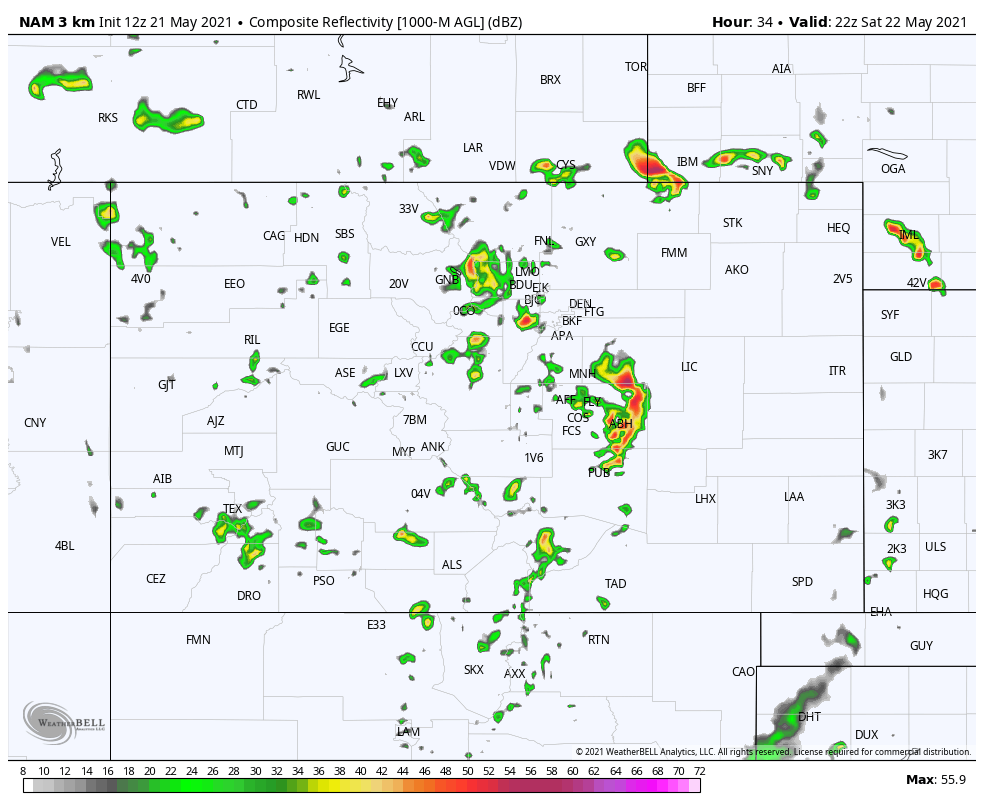 For Sunday, storms are most likely to fire up well east of the metro areas as things look today: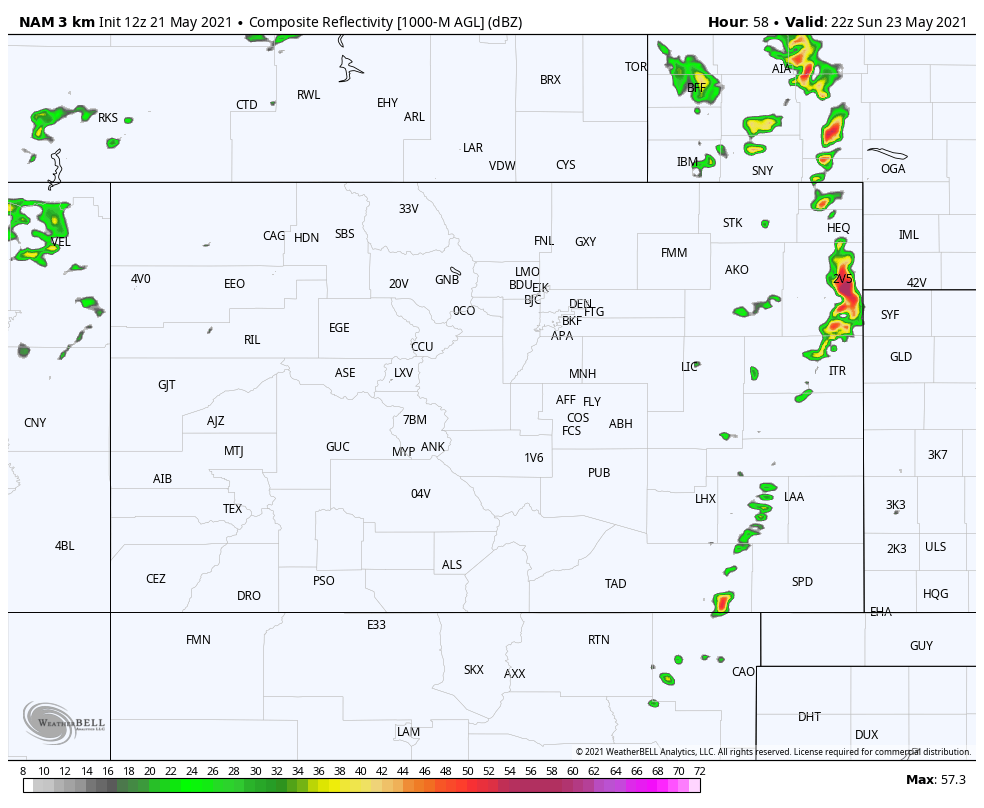 So, what's the concern? Hail, damaging wind, and can never rule out the threat of a tornado with any of the strongest storms.
The statistical breakdown of the threats for the Denver area Saturday:
Hail, 15% probability
Damaging wind, 15% probability
Isolated Tornado, less than a 2% probability.
And, finally we will leave you with a look at the hourly planner for Denver. Remember, you can customize hourly planners for your location by signing up on Weather5280 and setting your favorite locations on your WeatherBoard.

In case you missed it, the drought update released Thursday indicated a drop in dryness for Eastern Colorado and the metro areas; many no longer in a drought here – great news!