Rain on the way for many across Colorado and Denver area Sunday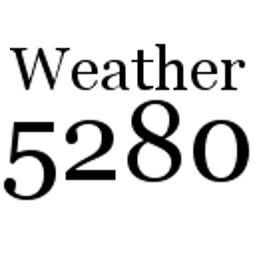 A cool and potentially wet day is on tap for many of us Sunday as rain chances climb and temperatures hold near 60 for highs.
The hourly planner for Denver is shown here with temperatures and rain chances.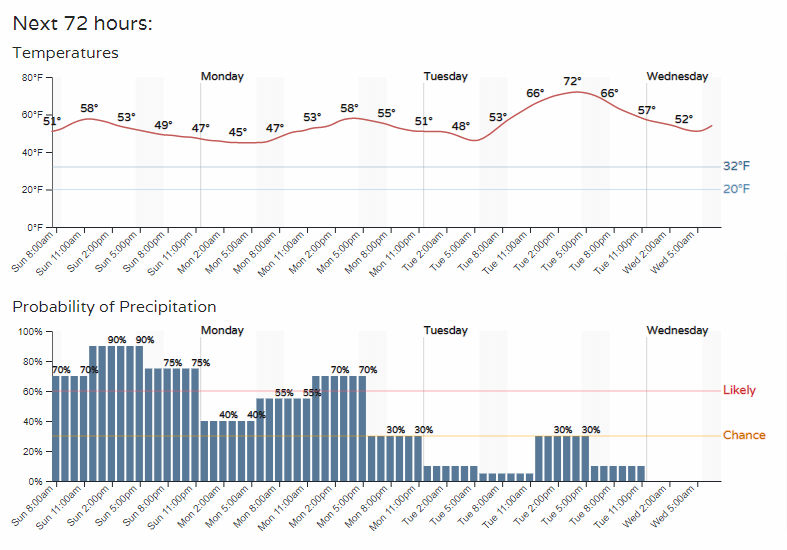 And for Colorado Springs: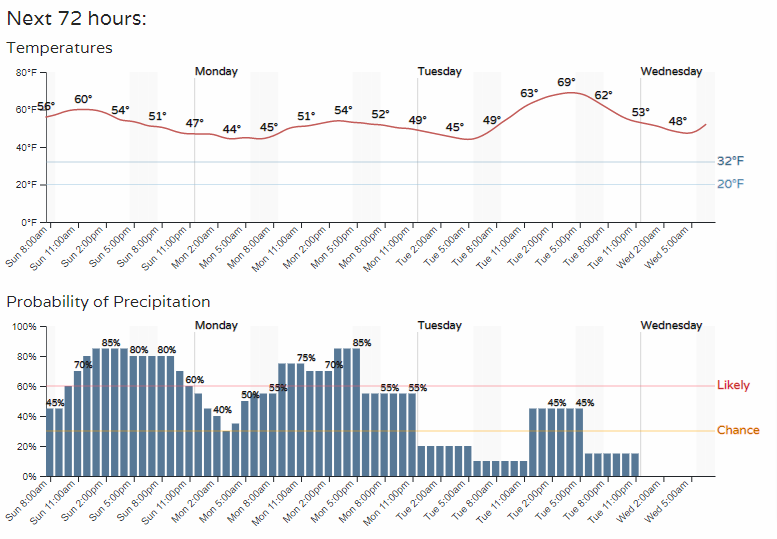 You can find daily and hourly chances for rainfall at your exact location here.
Let's take a look at the estimated location of rain across Colorado in a few timesteps. First, Noon: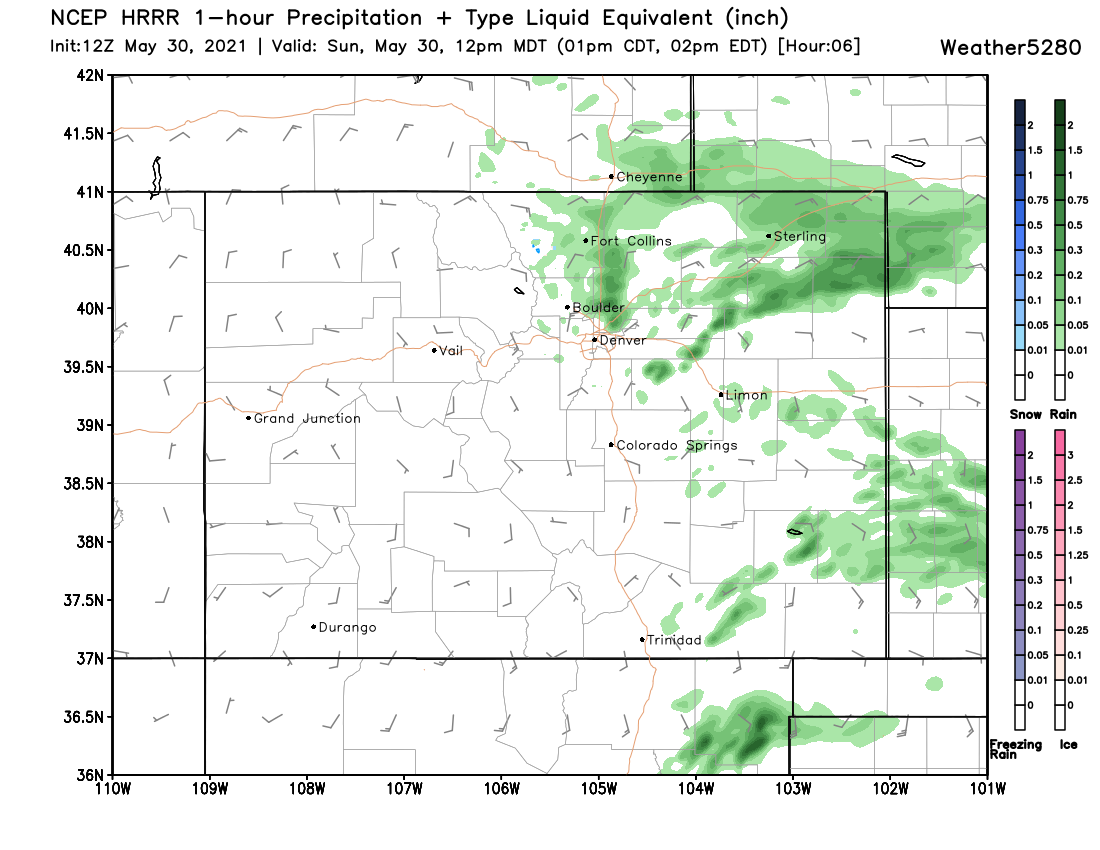 Now 2 pm: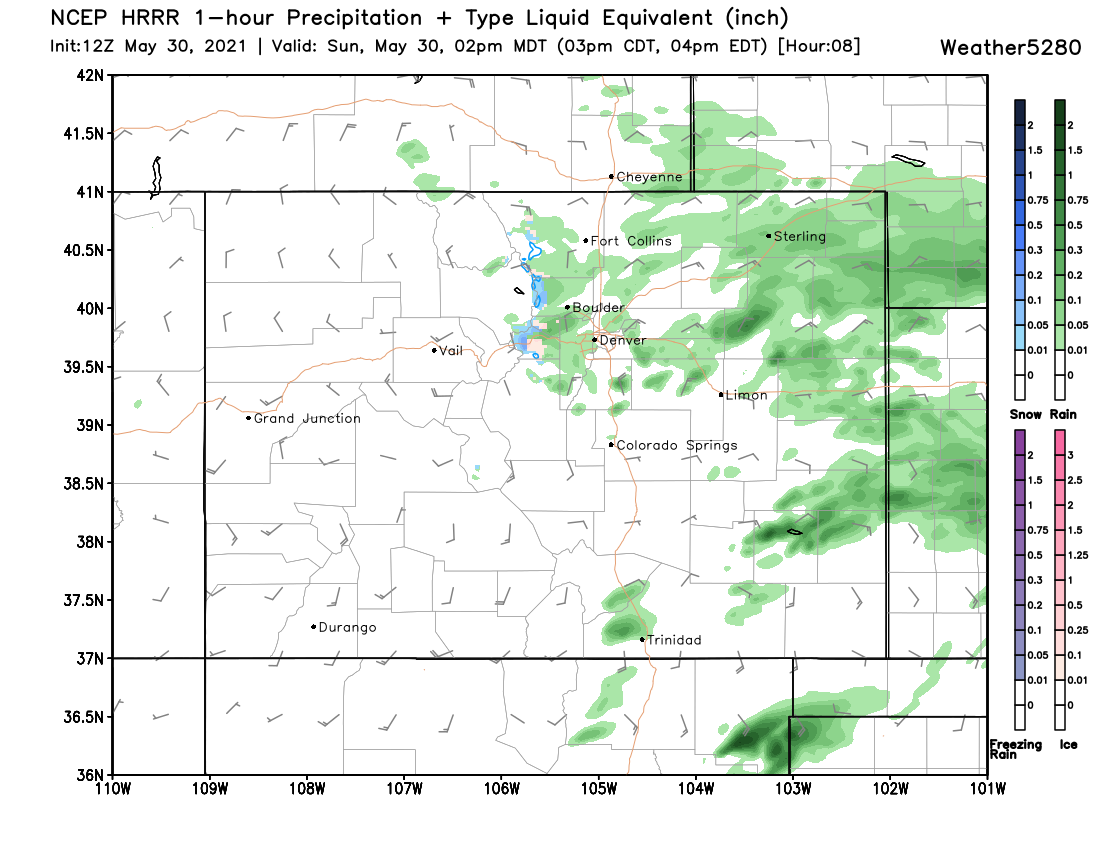 4 pm:
6 pm: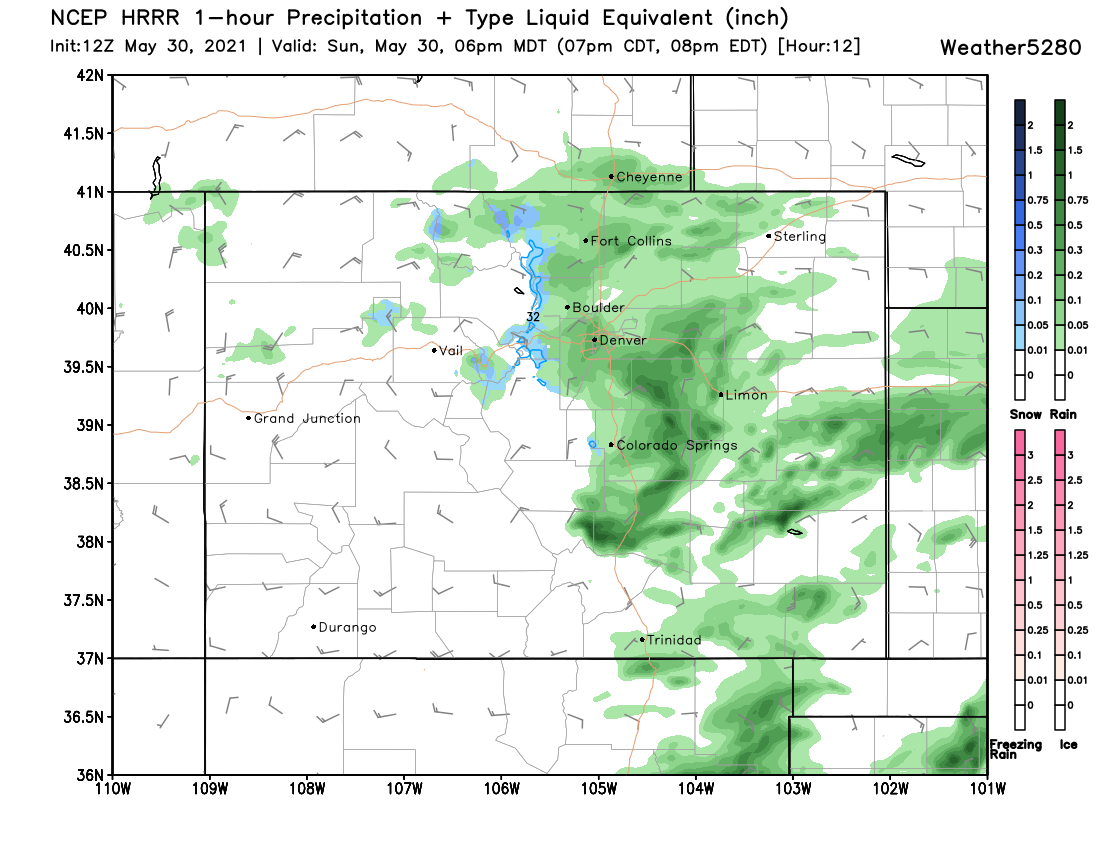 And we'll finish with 8 pm: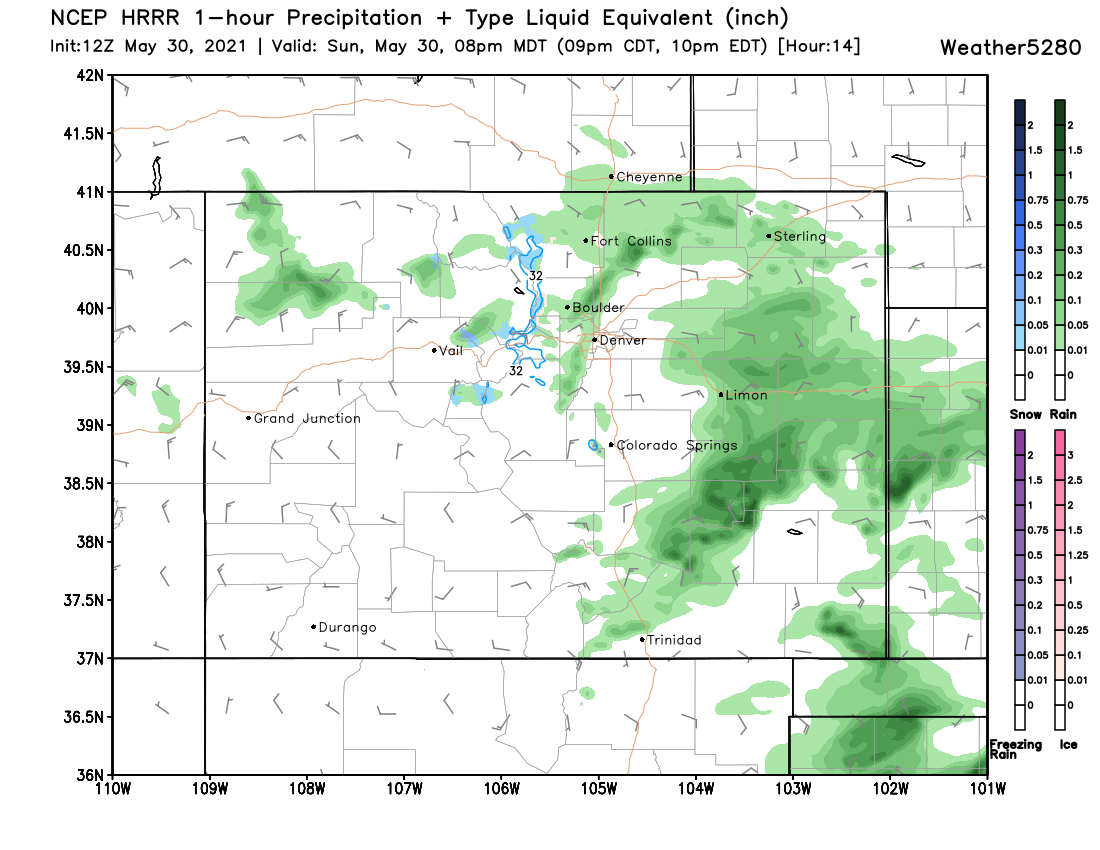 Through that time, a quarter to half of one inch total rainfall will be possible for many of us. More than half-inch rainfall totals will be possible in a few areas, too.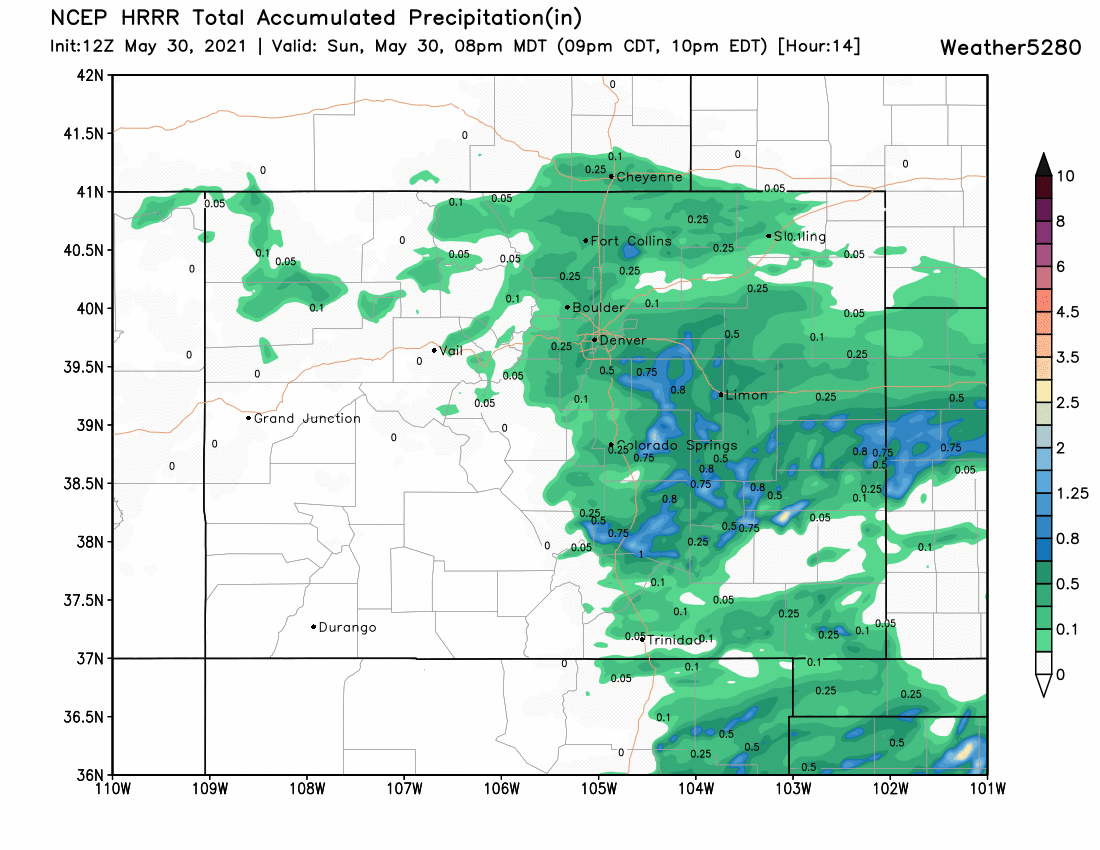 Although hail is possible with heavier areas of precipitation, it isn't too likely considering our temperatures for today.
The risk of severe weather is much greater in New Mexico and Texas for Sunday: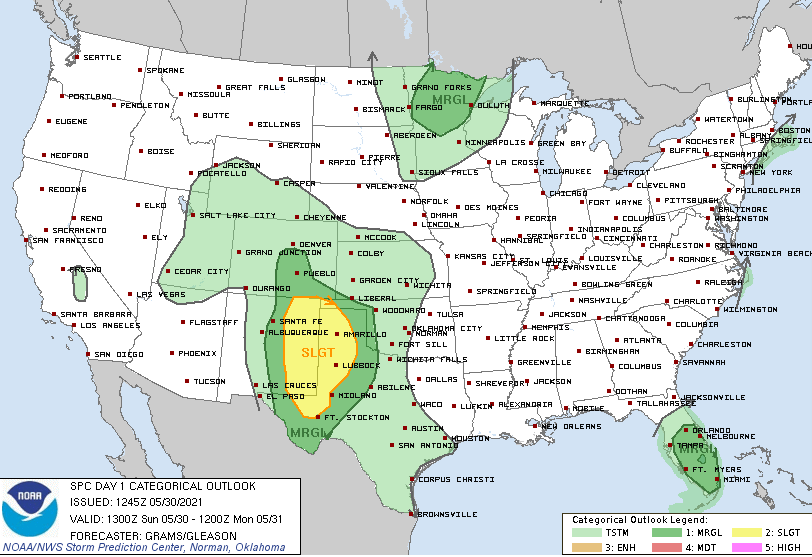 Memorial Day will likely be wet at times also as it looks to be a near replica of Sunday's weather, however, the rainfall shifts south a bit. That'll give Fort Collins and other NoCo locations a much lower rain chance Monday.