Another wet week across the High Plains as our impressive streak of wet weather continues. Even as drought continues to worsen across much of the western United States, those east of the Continental Divide have been able to buck that trend (in some cases quite impressively) in recent months. Even areas that have seen less moisture overall in the last couple months were able to pick up some appreciable moisture this past week – namely those communities located across Southeast Colorado.
The map below shows 7 day precipitation totals across the central U.S., with plentiful moisture from Texas north into Oklahoma, Kansas, Colorado, and Nebraska: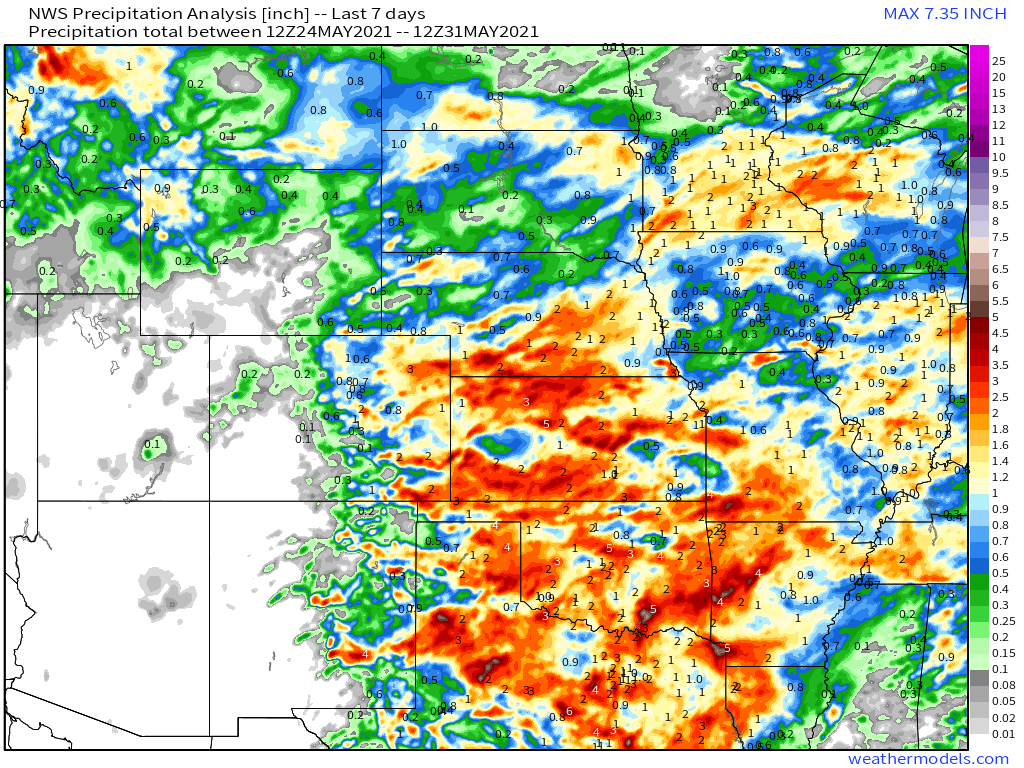 Not surprisingly, this means many of us saw another week of above average precipitation, with a dramatic cutoff of the above average precipitation west of the Divide: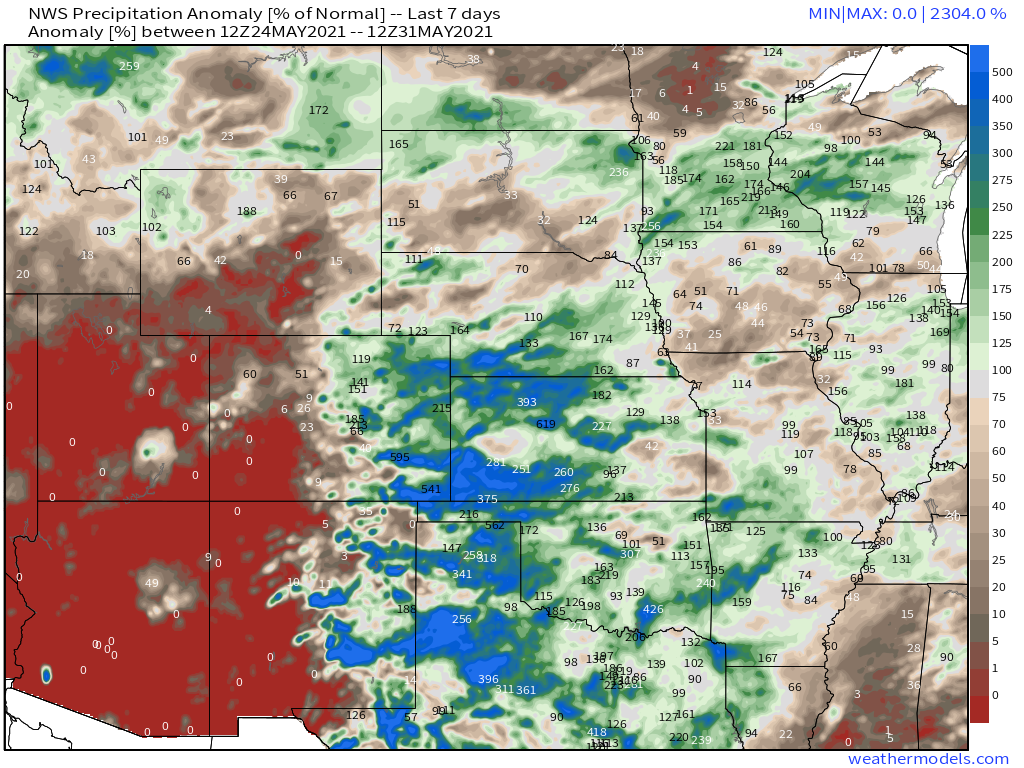 Quieter weather ahead?
As we've seen over and again in recent weeks, the medium range models look to quiet out weather pattern a bit as we head into June – but will that hold?
For the next several days, this at least appears to be true, especially after today's storm chances.
Today's storm chances will again be in the 30 to 40% range across eastern Colorado, but by Wednesday and Thursday those storm chances become quite a bit more isolated in nature, and temperatures will climb back into the upper 70s and low 80s. Here's the hourly planner for Denver: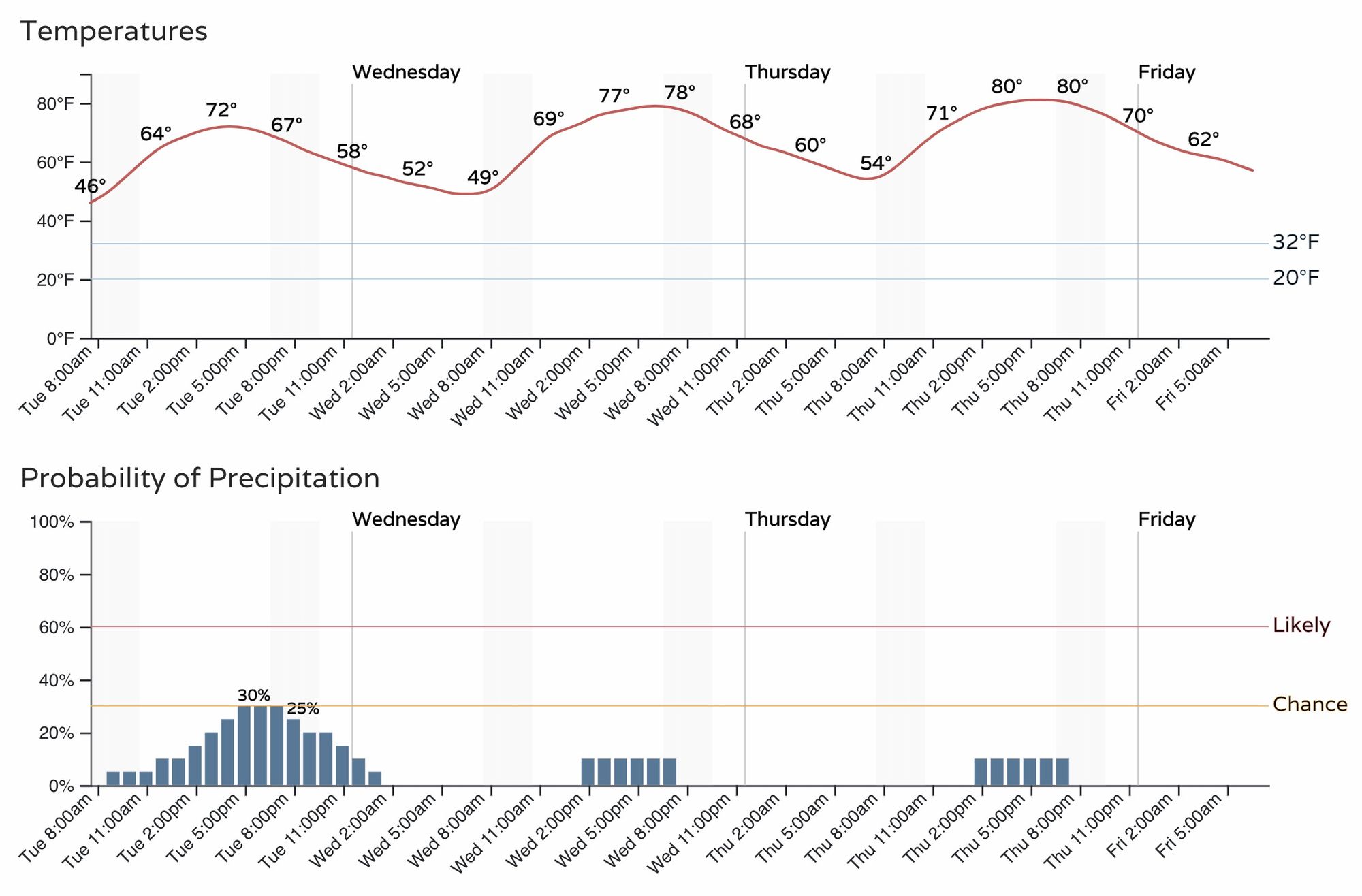 The heaviest precipitation over the next 7 to 10 days is expected to shift south and east, focusing the greatest heavy rain threat across southern and eastern Texas.
For Colorado, this means continued storm chances, but lower coverage overall and more dry days ahead.
For probabilities, here's how things look for the northeast Plains (centered on Sterling) – some precipitation around today, drier the next couple of days, with better storm chances returning for the weekend and early next week. No overwhelming wet signal, however.

For the southeast plains a similar look, here's the point focused on Lamar:

Meanwhile, across southeast Texas, a very wet period ahead:

Insiders can find these probabilities here.
Our probabilities above match well with what the European ensemble model is advertising. Average to (perhaps?) drier than average across much of Colorado, with odds of another week with above average precipitation increasing as you head east and southeast.
For the first 10 days of June temperatures are likely to warm a bit more than they have been as compared to climatological norms across Northeast Colorado, but are expected to remain average to below average across the southern plains. The warmest anomalies nationally will be found across the northern High Plains, Great Lakes, and New England.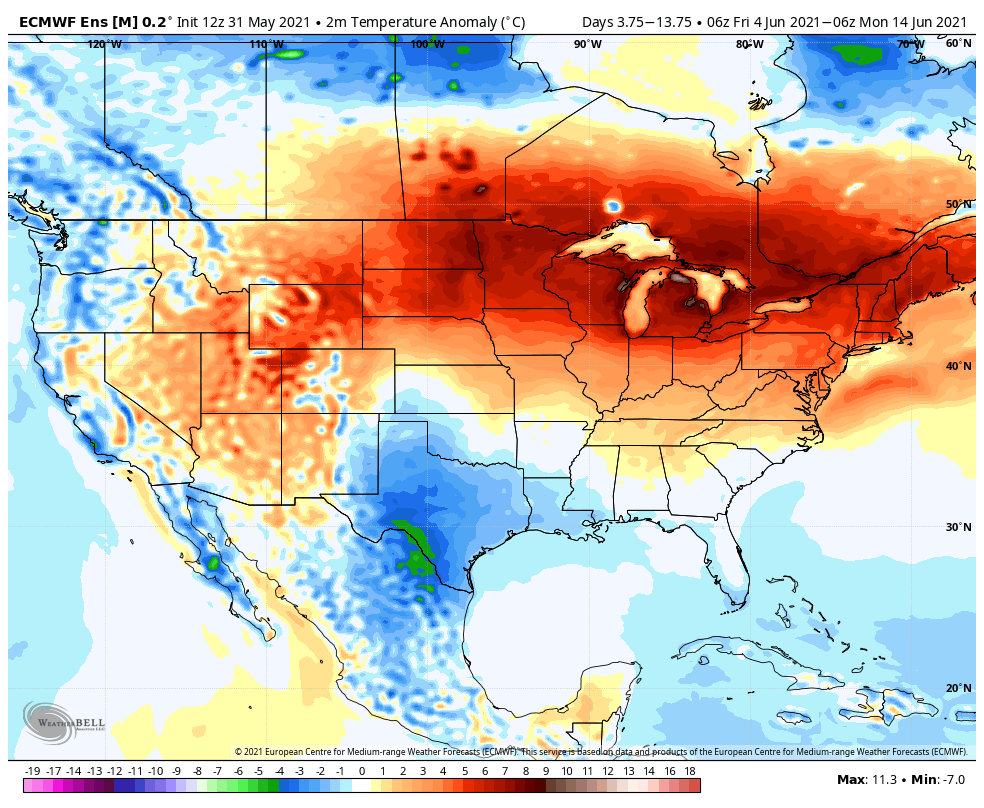 We'll see how well those precipitation forecasts hold up. So far medium range models have grossly underestimated rainfall potential across eastern Colorado from a week out or so, will this time be different?
We do see more ridging in most of the models than we have seen, so perhaps this time they are right this go around. We've also talked quite a bit about the impact the MJO has played in our wet spring around here... well, the MJO has moved into phases 6 and 7 and is forecast to hold there for a bit. If we look at precipitation patterns in a phase 6/7 MJO we see for phase 6 eastern Colorado can remain on the wet side, but both phases favor areas south and east of the greater precipitation anomalies.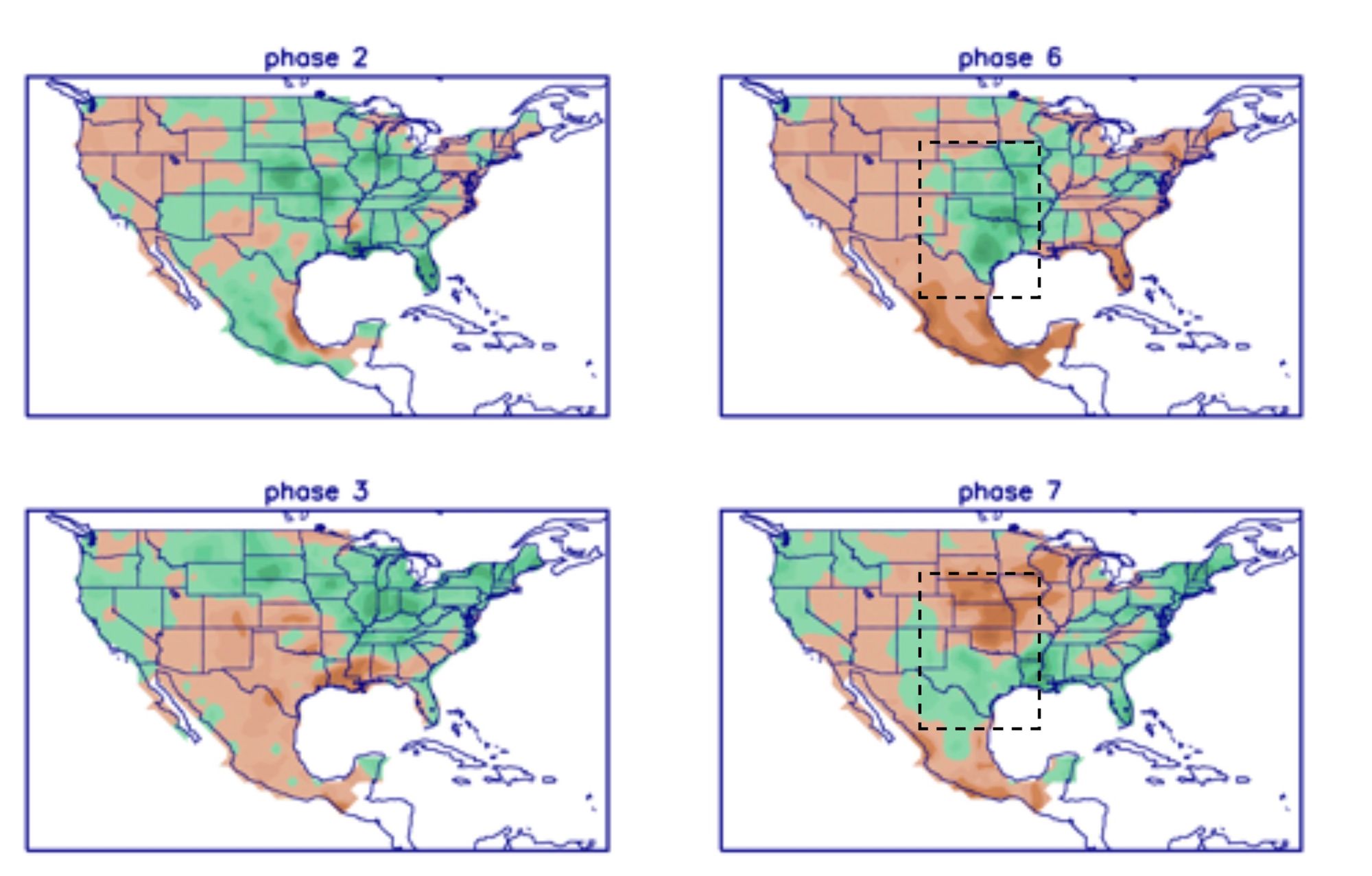 By this measure alone, we expect some drier days ahead for eastern Colorado, but everything is relative and we should continue to see nearly daily storm chances across the plains – especially given the abundant moisture now in the ground in many areas, with hit and miss better storm days over the first week or two of June. The greatest odds of widespread wet will set up across Texas.