Monday featured both our third day in a row of 90+ degree heat in Denver, as well as a photogenic but damaging landspout tornado between Firestone and Platteville Colorado.
The approximate track of the tornado is below as pieced together by spotter reports to the National Weather Service in Boulder. The NWS will be doing a complete storm survey today, but reports of roof damage, downed power lines, and even a structure fire were noted in the storm reports on Monday.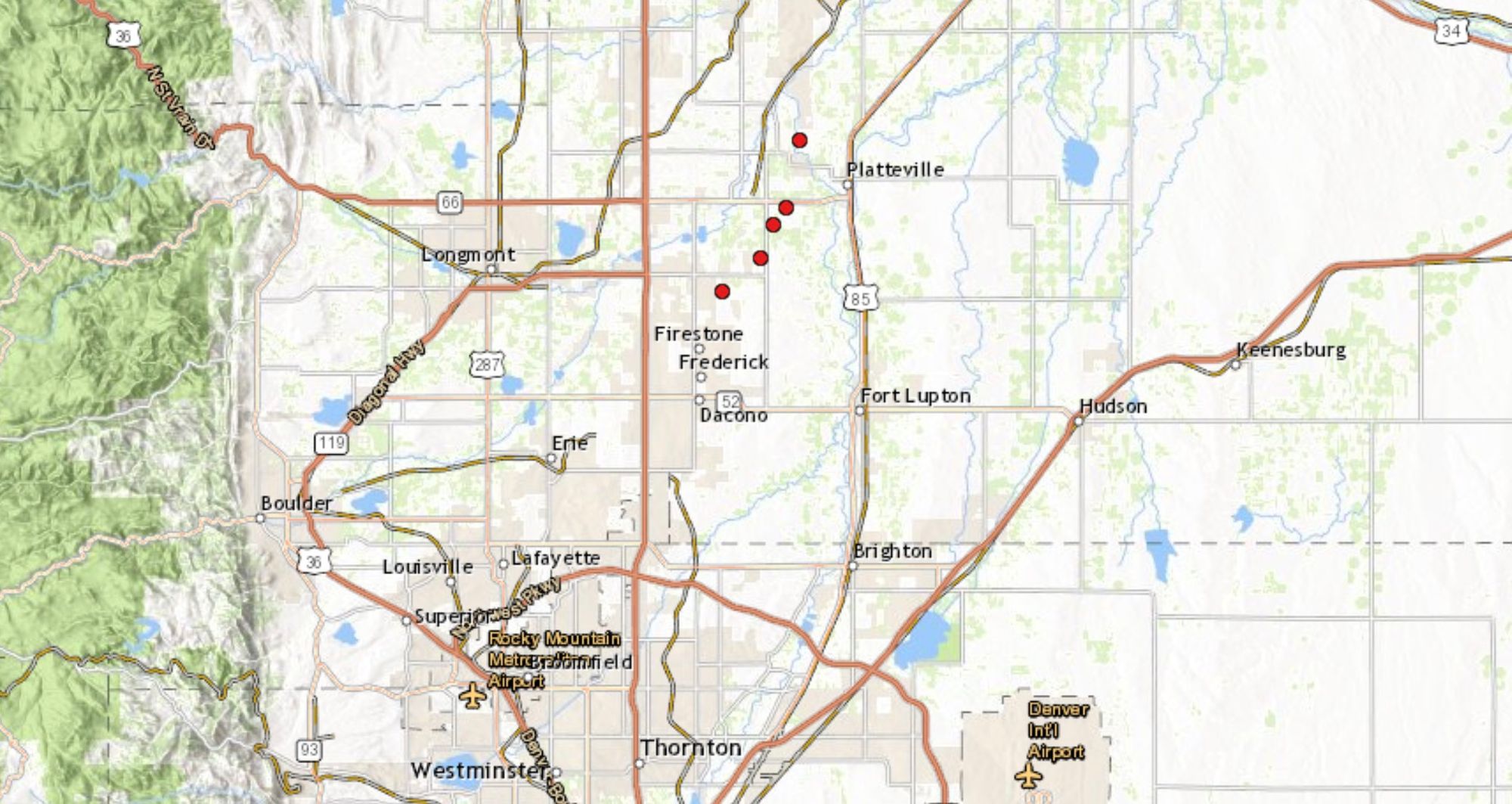 There were many great photos and videos of this tornado as it moved through such a the highly populated urban corridor. Here's one from former Weather5280 contributor Greg Moore from his view in Erie, Colorado.  
Summer heat
Storm chances are never zero this time of year, especially when we have moisture in the ground as we do this year. Still, over the next several days storm chances will be quite low, and temperatures will be quite high along the urban corridor.
Here is the latest hourly planner for the Denver metro area: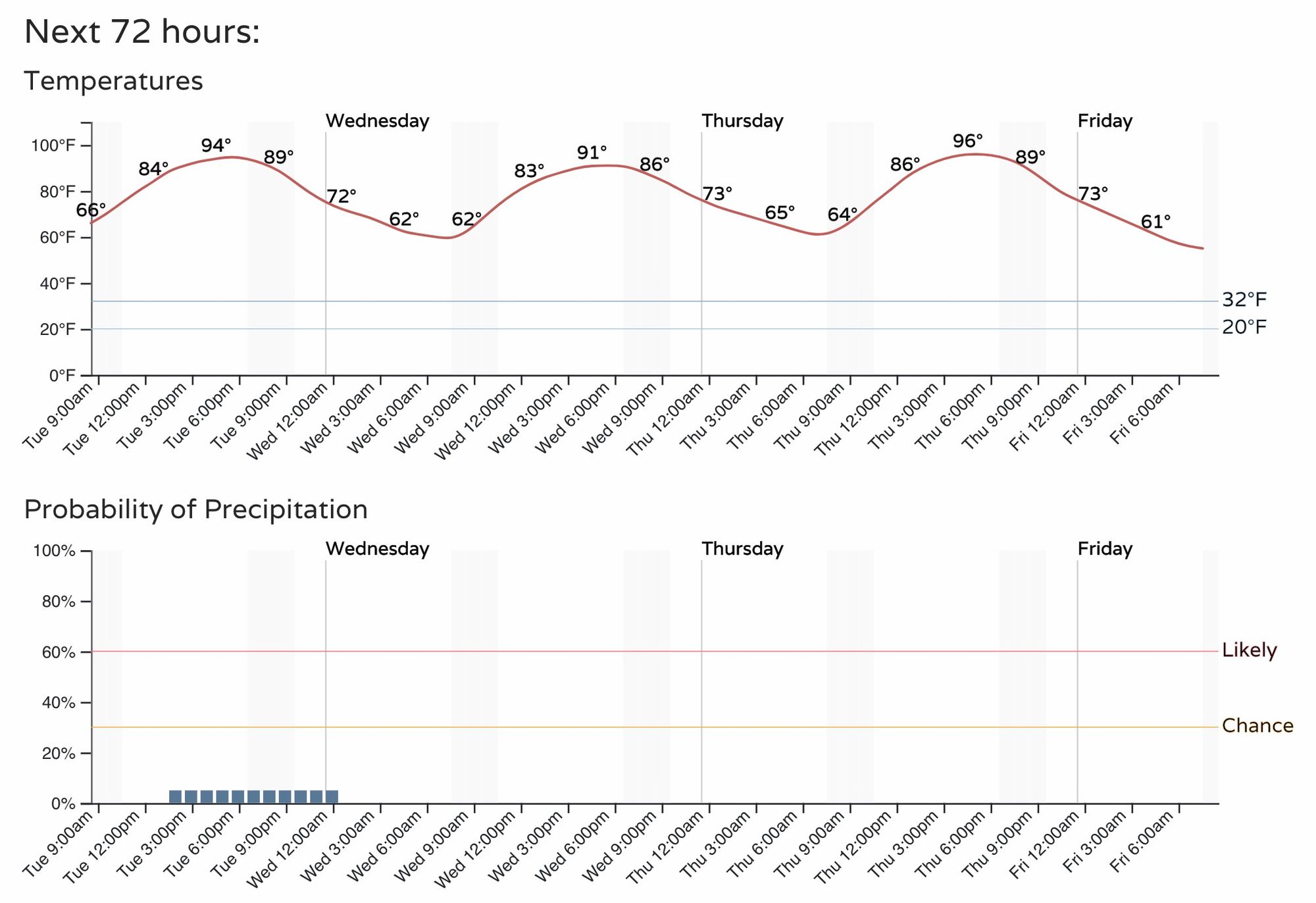 Storm chances will be greater north and east of Denver, but odds of a Monday repeat will be on the low side even there. As you can see in the image below, the northeast plains of Colorado will see the greatest severe storm risk in Colorado, with greater strong storm potential north of the state today: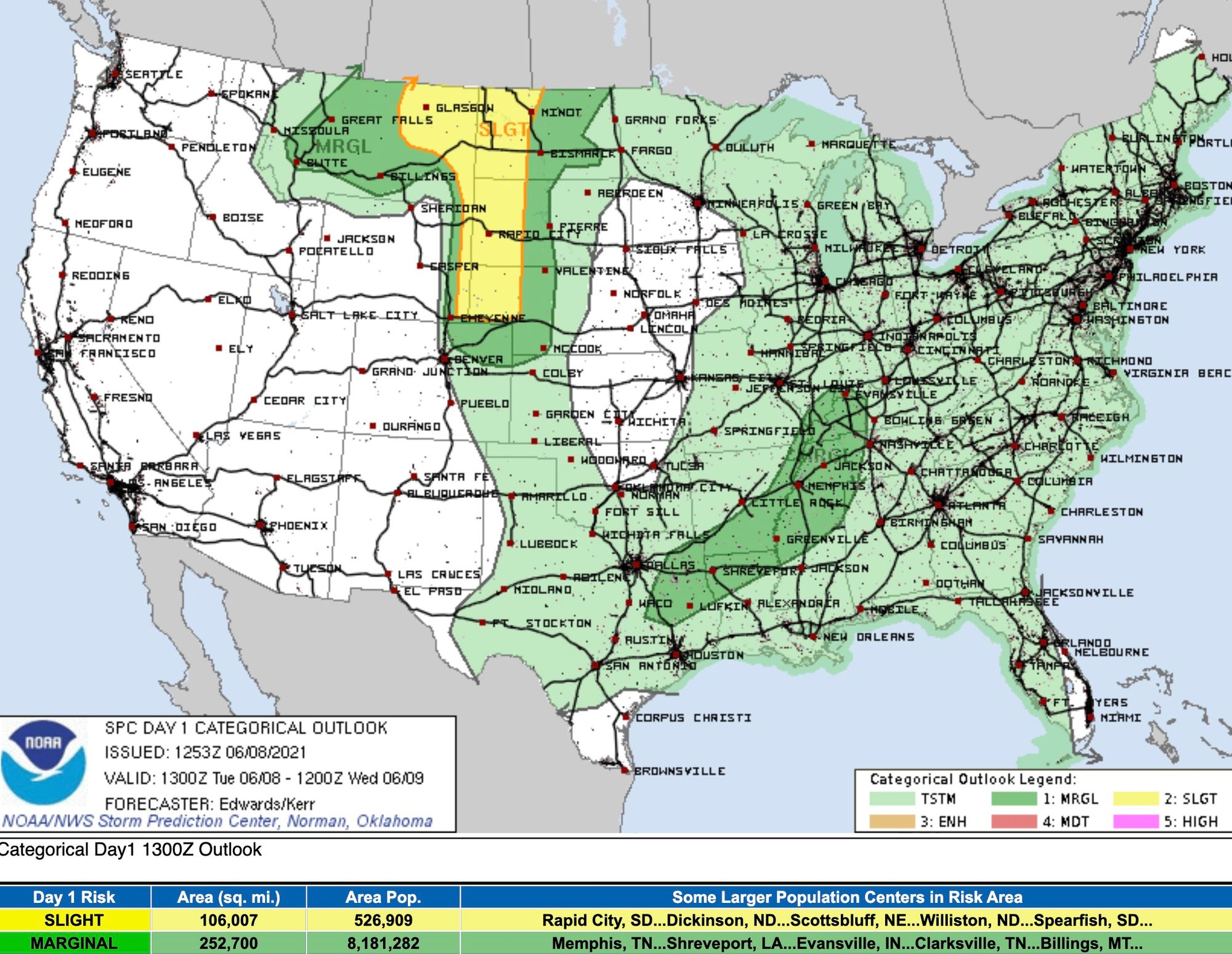 Temperatures will remain quite warm. Hot really. Highs today across the Denver metro area will be in the mid 90s, with perhaps some upper 90s in the forecast for Thursday. The only day currently not forecast to end up north of the 90 degree mark in Denver over the next seven days is Friday, with low to mid 90s back in the forecast for the weekend.

The heat will be widespread over the next week, with only the West Coast showing below average temperatures in the forecast for the next seven days on the latest European guidance. Across the northern tier temperatures will be well above average, with above average temperatures forecast for most of Colorado as well.
Not surprisingly, the heat will coincide with a drier period as well. While we will no doubt continue to see off and on storm chances across the plains over the coming week, the overall pattern will be a much drier and warmer one. The latest Euro guidance for precipitation shows below average precipitation across the plains states, with the greatest precipitation anomalies well to our east.