Temperatures will cool down Friday to offer a brief relief from the near-record setting temperatures felt the past few days.
For Denver, temperatures Saturday through Tuesday were in the 90s and neared record territory, Wednesday stopped at 89 degrees, but then Thursday was the hottest of the year thus far with 95 degrees.
A southeasterly wind and some clouds likely prevented Denver from hitting the triple digits and setting a record. However, record temperatures are possible next week following a very brief cooldown for Friday.
To say 'cooldown' may be an overstatement. It will likely be the coolest day in over a week with a high nearer 80 to 85 degrees this time.
There is a cold front that will swing through to provide the heat relief but won't be able to provide much, if any, chance for rainfall. Instead, this front will produce wind furthering the extreme fire danger in parts of the region.
The system as of Thursday is to the north and northwest of Colorado creating two large impact areas: one of fire danger (gray areas on the map) and the other of damaging thunderstorms (yellow areas on the map).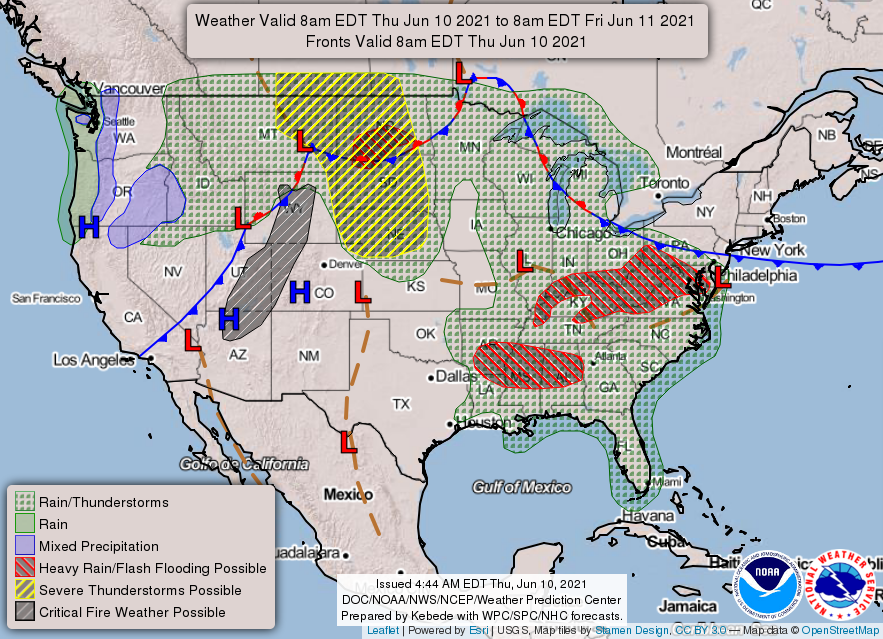 Thursday's fire danger was most dangerous across Western Colorado.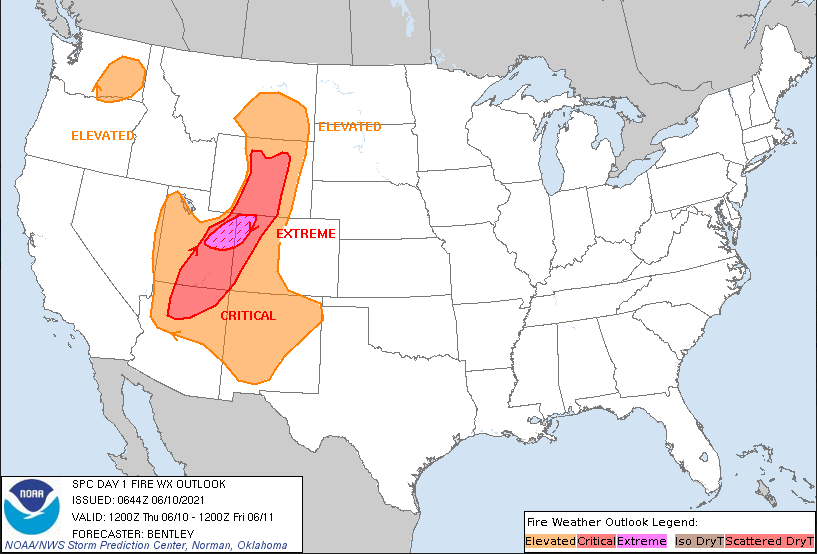 Plus, severe weather is quite expansive across the Northern Plains as part of the same system. The storm outlook through late Thursday shown here via the SPC shows a significant risk of damaging storms in the Dakotas.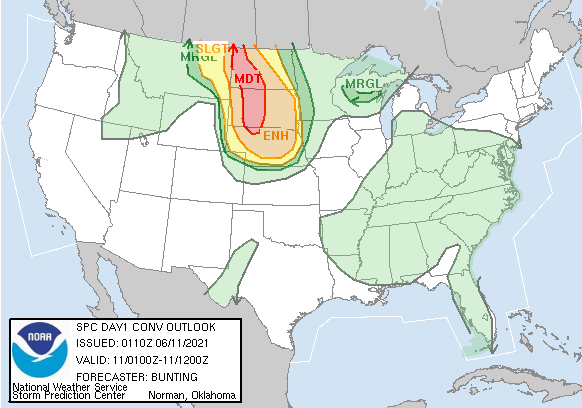 Friday, however, the cold front will have sagged into Colorado leaving us in the northern half of the state in the cooler section of the system. The risk of severe weather decreases significantly as does the fire danger.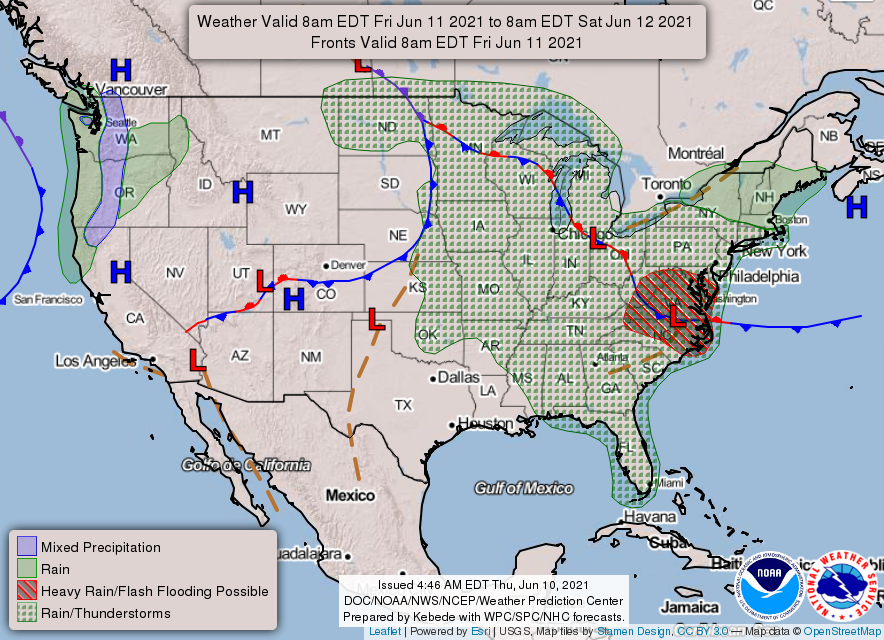 Across the state, Friday's temperatures are shown here.
That's quite a bit cooler for a lot of us, but the heat does continue across the west and southeast.
That cooler weather doesn't last. By Saturday, the dial cranks back up into the 90s.
Here are some highs across the region for the next several days. You can build your own location list on our WeatherBoard.

Now, if we look at the forecast in terms of record highs we can see that Cheyenne, Denver, Colorado Springs, and Grand Junction may set new record high temperatures during the next week. Grand Junction may break several record highs in a row:

If you are asking about rain chances, those remain quite low. Here are the precipitation chances for Fort Collins for the next week:

Those daily chances are available anytime for any location you click on here.
With this hot and mostly dry outlook, you can bet fire danger will be watched closely. The longer term outlook for water across the West is poor as discussed in our latest drought post.