The outlook from this week's SOTA held up pretty well, with the greatest rainfall coverage so far this week parked over the higher terrain of Colorado and the Palmer Divide.
Yesterday featured some better storm coverage for Denver – missing many of us on the west side of the metro area, but some good 0.25 to 0.8" totals across portions of the city.
A look at rainfall totals from the last three days, shows some areas of good precipitation, especially along the Front Range and Palmer Divide, but even some pockets of heavy rainfall seen across the western portions of the state: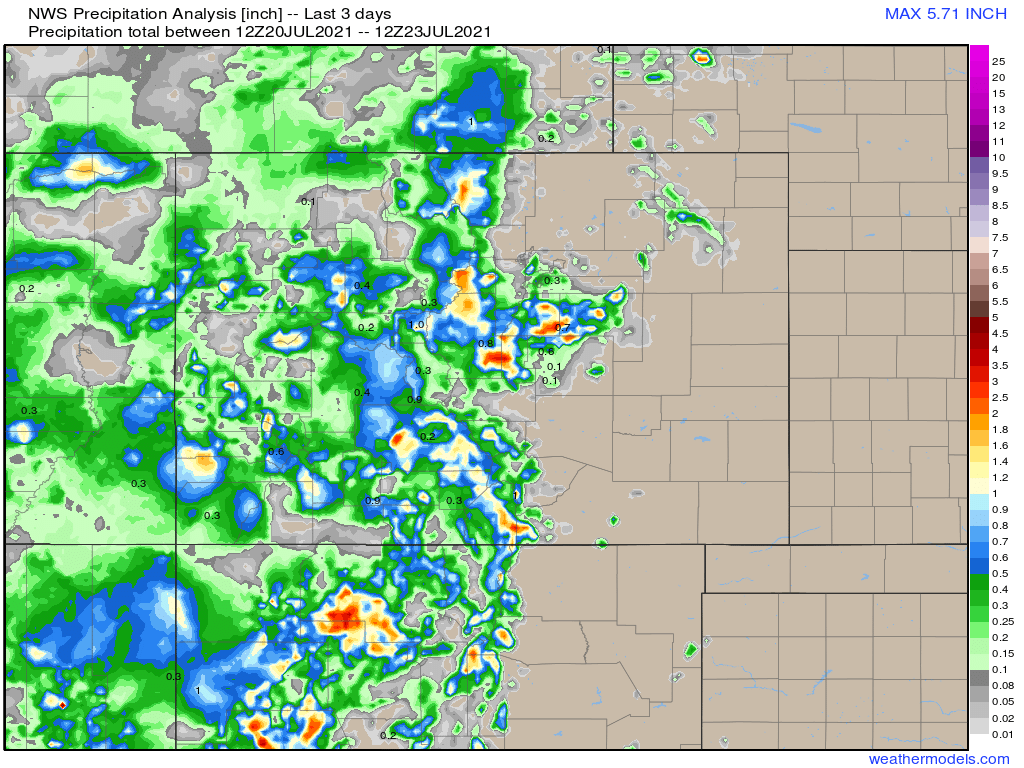 Today will feature another round of good storm coverage across much of the state, especially across the mountains. This is in part thanks to good monsoonal moisture across the region, with healthy PWAT values extending from Arizona through Colorado into Wyoming and Nebraska.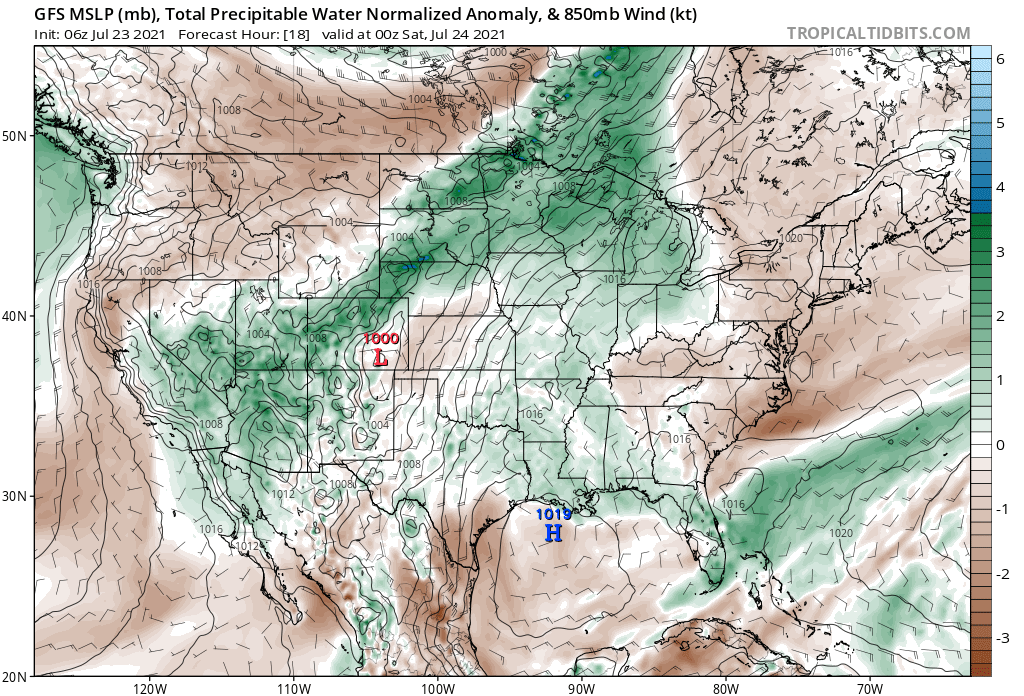 Storms will be slow-moving as is typical during the monsoon. Where we do see see storms, flash flooding will be a threat. This is especially true across old burn scars across the state.
A look at the latest NWS hazard map see Flash Flood Watches in place across large portions of Arizona, New Mexico, and Colorado:
For Denver (and the urban corridor) we'll go with a 50% chance of storms both today and tomorrow, with slightly lower storm chances on Sunday.

As for modeled precipitation... it's a bit hit on miss on today's potential. The best agreement is in the mountain areas seeing the best storm coverage (hence the Flash Flood Watch), but less convincing as you move across I-25 and east.
The HRRR below (top) shows this, with only a few runs showing storms pulling off the hills. The NAM (bottom) shows some heavier rain pushing into the metro areas in its most recent runs.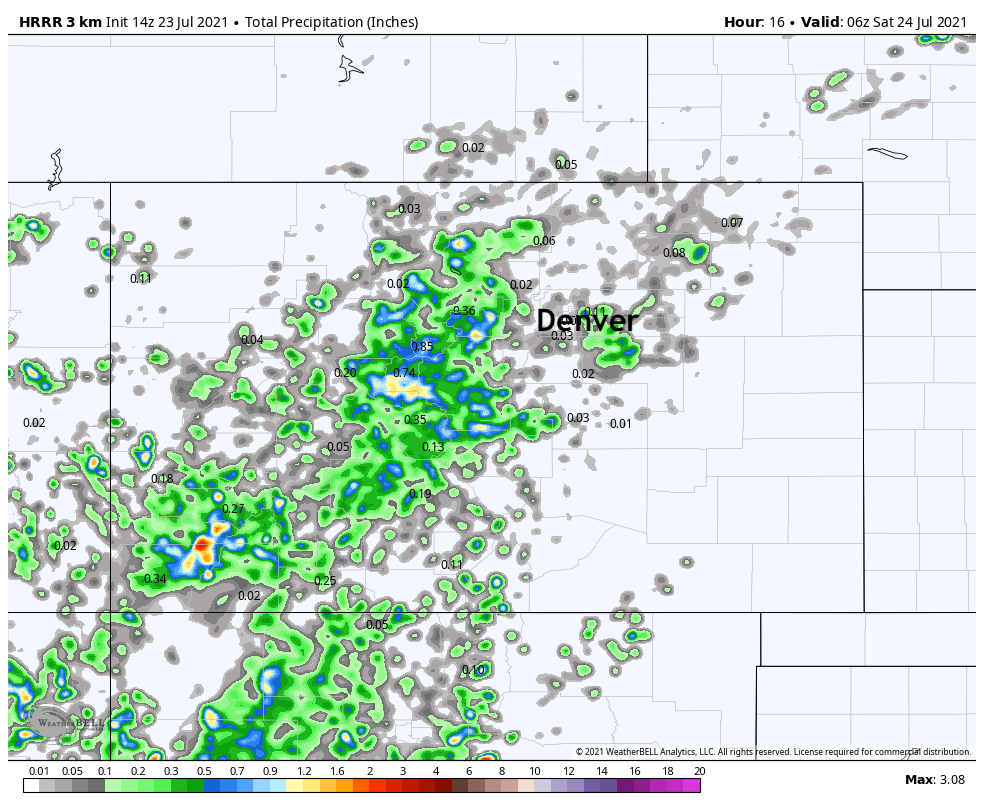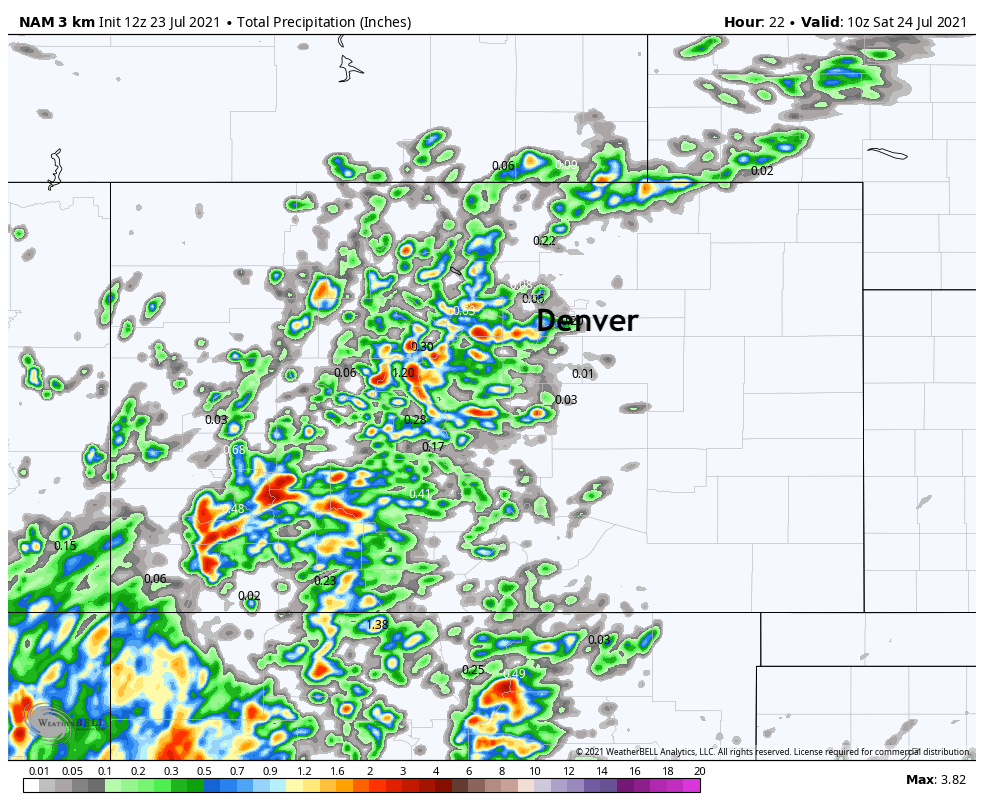 We'll do it again on Saturday, with continued good moisture across the region before drying out a bit for Sunday as things look today.
Still hot!
Temperatures will remain quite hot through the period – with possibly Saturday being the exception. The latest Euro ensemble mean has a high of just 80F in Denver on Saturday (which is likely too low?) but also hints at the return of some pretty hot weather on the way for much of next week, even if we manage a quick break this weekend.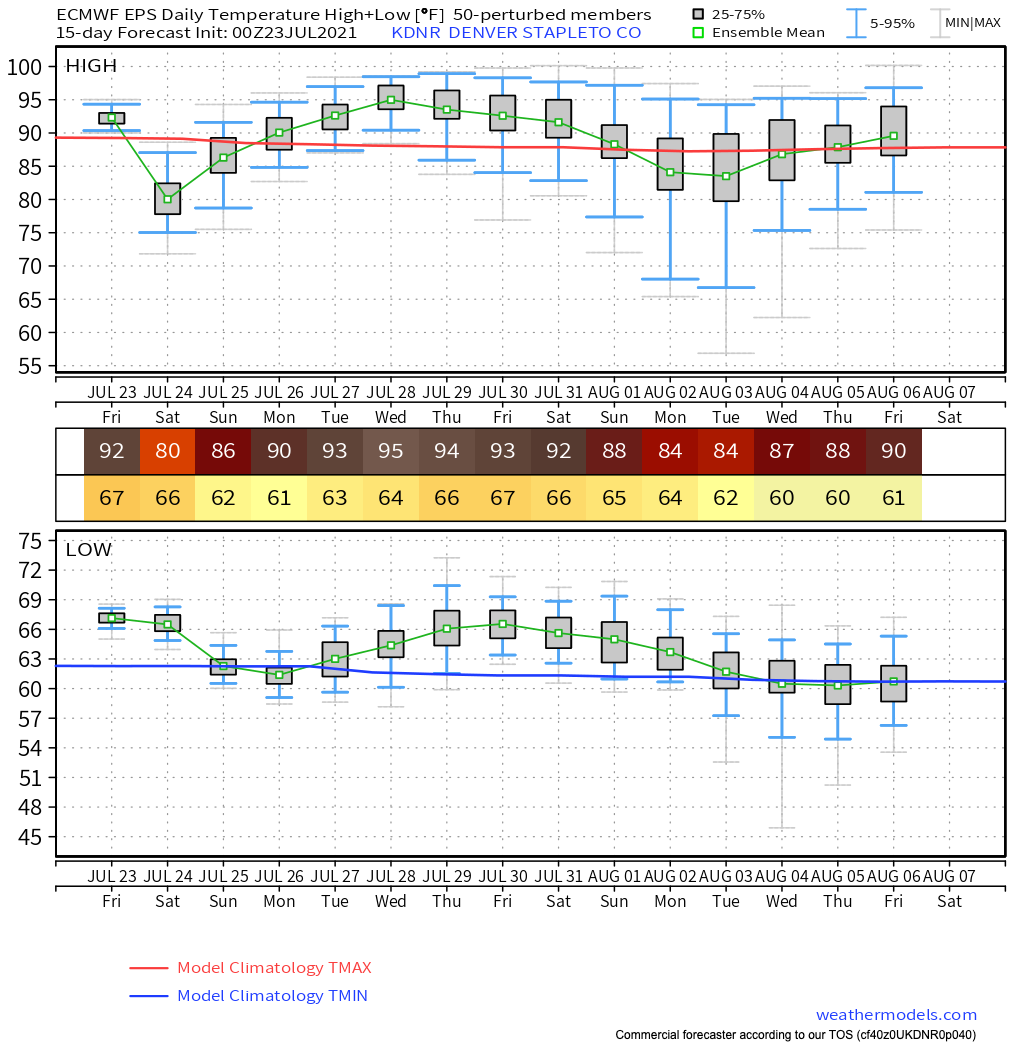 Stay cool!