While Air Quality Alerts remain in effect along the northern urban corridor through midday Friday, there's some hope for a least a brief break from the smoke later today and Saturday before the next batch of smoke may arrive for the latter half of the weekend.
A look at the latest HRRR smoke model shows this – note the brighter colors receding across Colorado early in the animation, but then are transported back in along the northwest flow aloft by late in the day Saturday or early Sunday: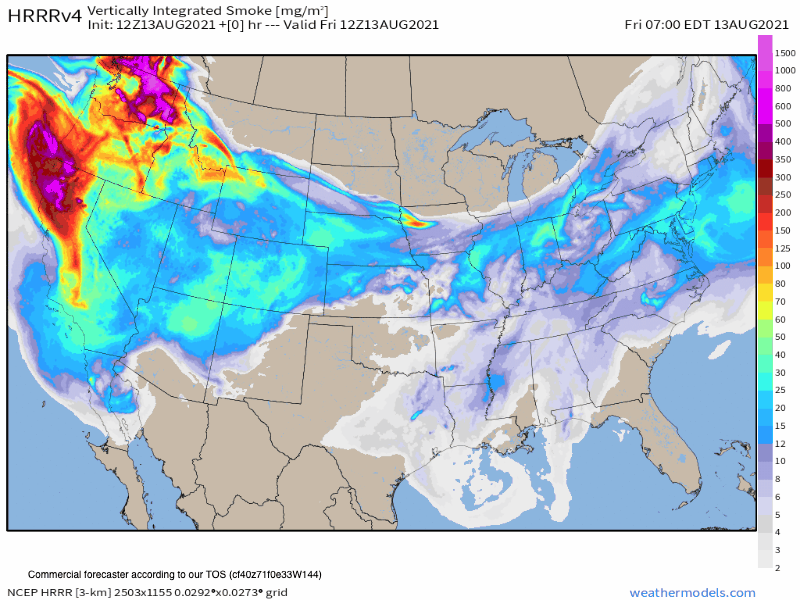 Aside from smoke watching today, we'll need to also keep an eye on the sky this afternoon for the possibility of a few strong storms developing – particularly across the Cheyenne Ridge and far northeast plains of Colorado.
While latest short term models are quite reluctant to develop much convection this afternoon (particularly the HRRR), enough ingredients remain in place that the setup bears watching. You can see in the image below the area of greatest concern (yellow), where at least isolated storms this afternoon could become severe – with gusty winds, a tornado, and hail all on the table.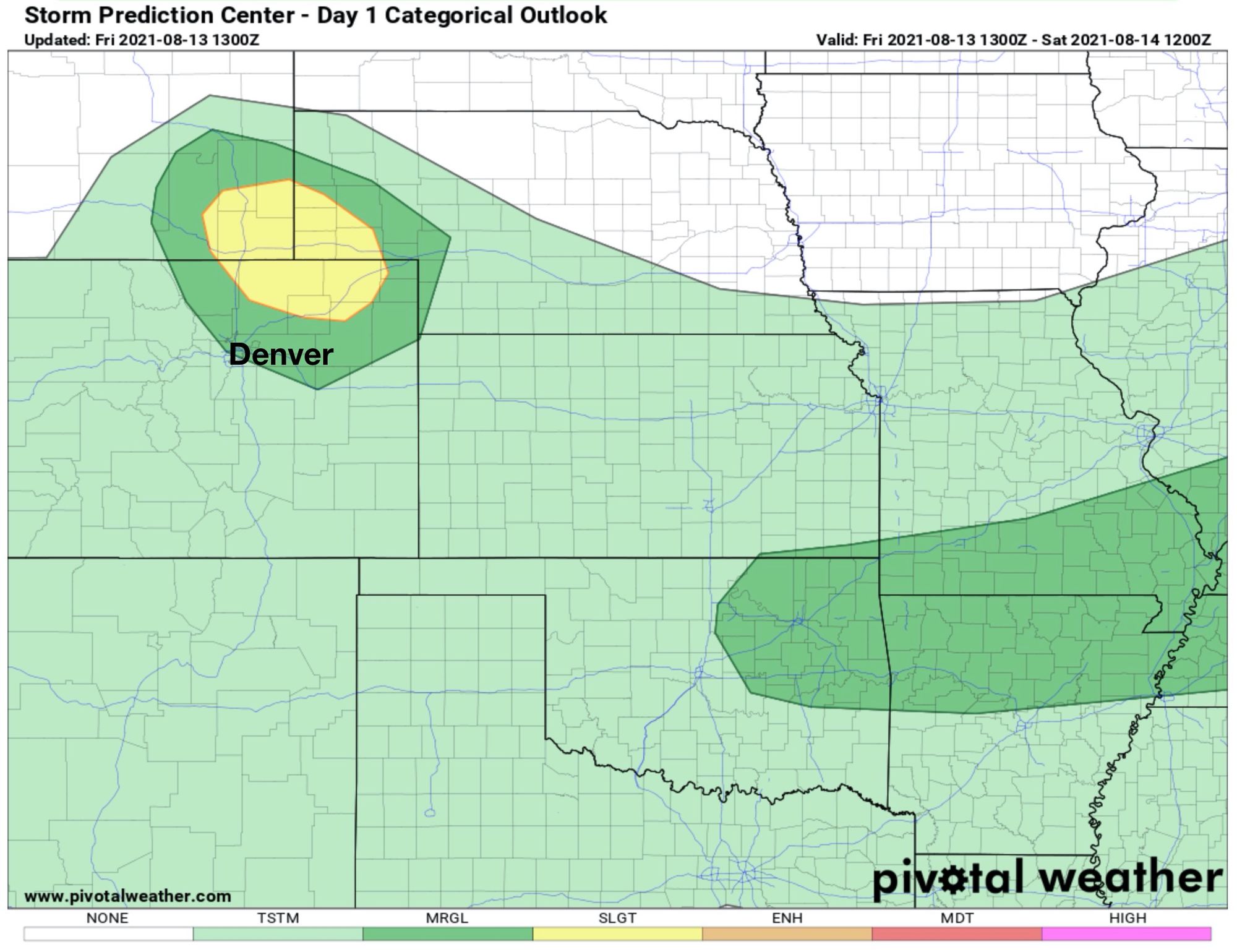 Over the next several days we'll watch ridging over the Great Basin retrograde west a bit at times, then move back east. This will make forecast highs as bit tricky to pin down over the coming days – with some potential for some relief from the heat – but also the chance we ended up a bit more under the influence of the ridge, and thus hotter. This is especially true for Saturday.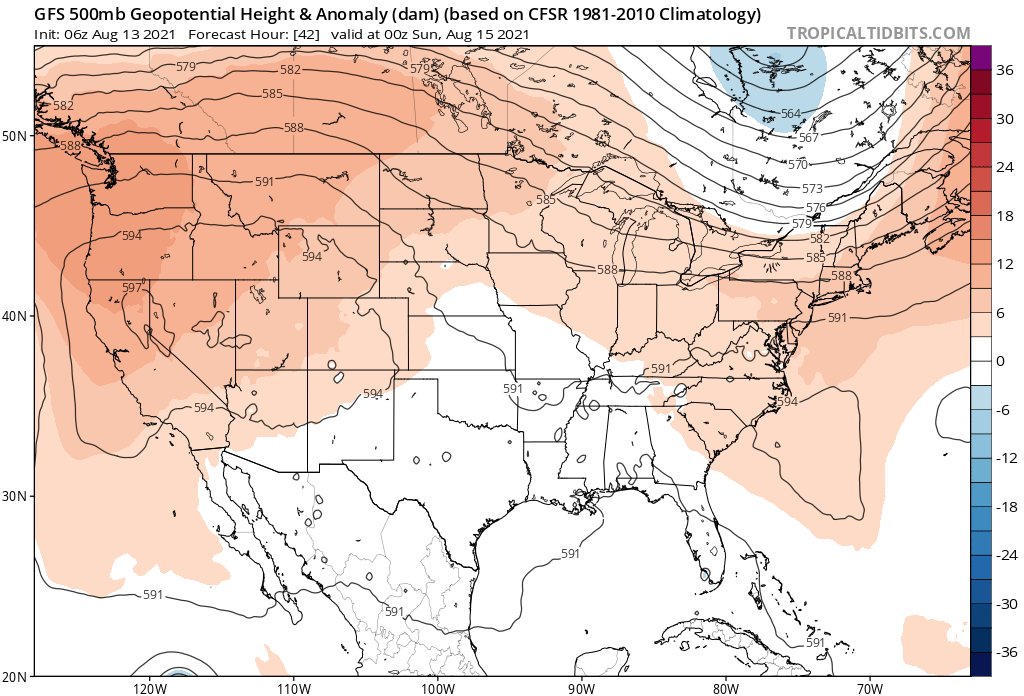 Highs over the coming days are all forecast to be near the 90°F mark, plus or minus depending on where the high sets up on a given day, and how much influence of the northwest flow aloft has our area. As you can see, the GFS has the high much further west by Sunday (below) vs Saturday (above) in its latest model run: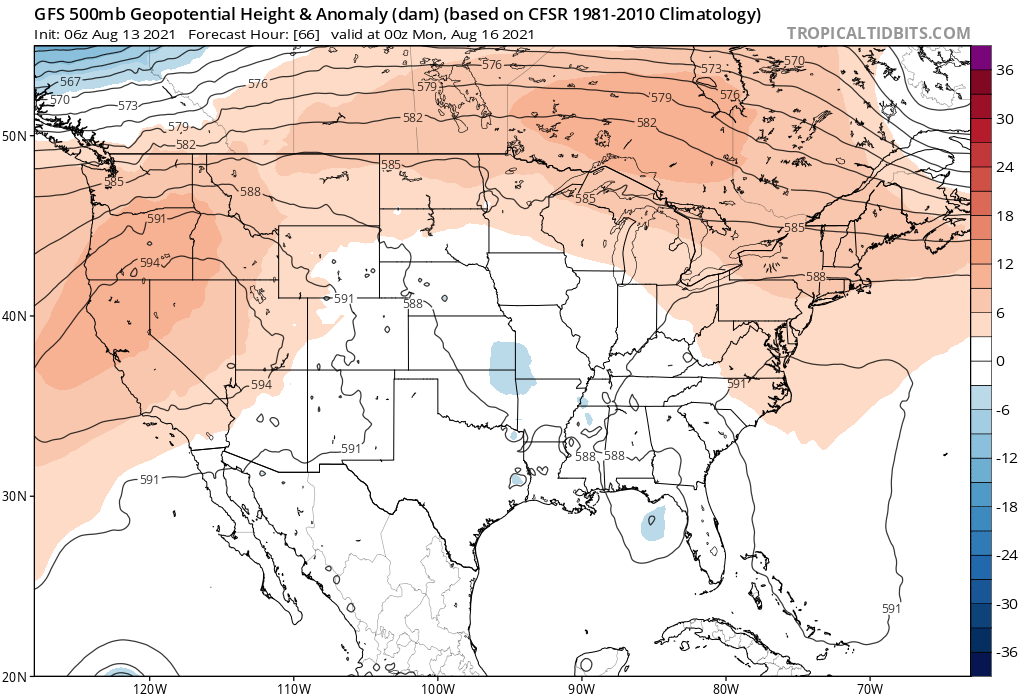 The Euro ensemble temperature forecast for Denver may be a bit low for actual highs in the coming days, but with any luck at all is indicative of highs being closer to 90°F rather than the mid 90s like we've seen of late.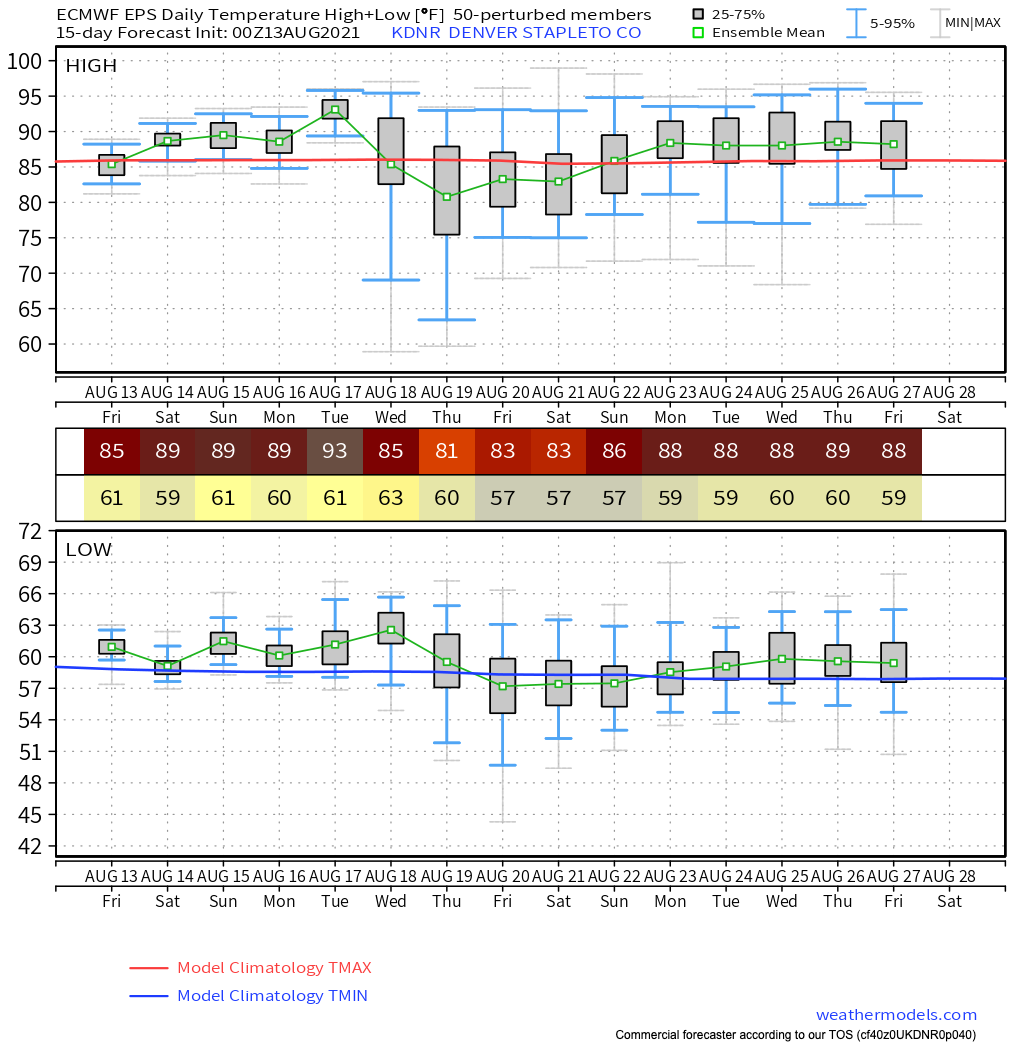 You'll note that by the middle to latter half of next week we see a good dip in temperatures. While the weekend may produce some widely scattered storms across Northeast Colorado, a better chance to tap into monsoonal moisture could arrive by the middle of next week. The latest Euro shows a trough dropping out of the northern Rockies Wednesday - Friday, which will pull in some cooler temperatures and increase precipitation chances if it holds!