Severe weather to move across Denver area and the region Thursday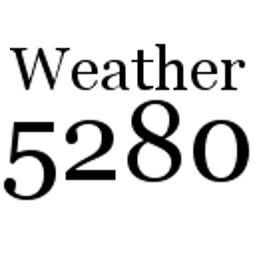 Severe weather is likely from the foothills to the plains Thursday afternoon and evening. Hail and an isolated tornado will be threats from the storms as they march east.
The National Weather Service issued a severe thunderstorm watch for areas shaded yellow here: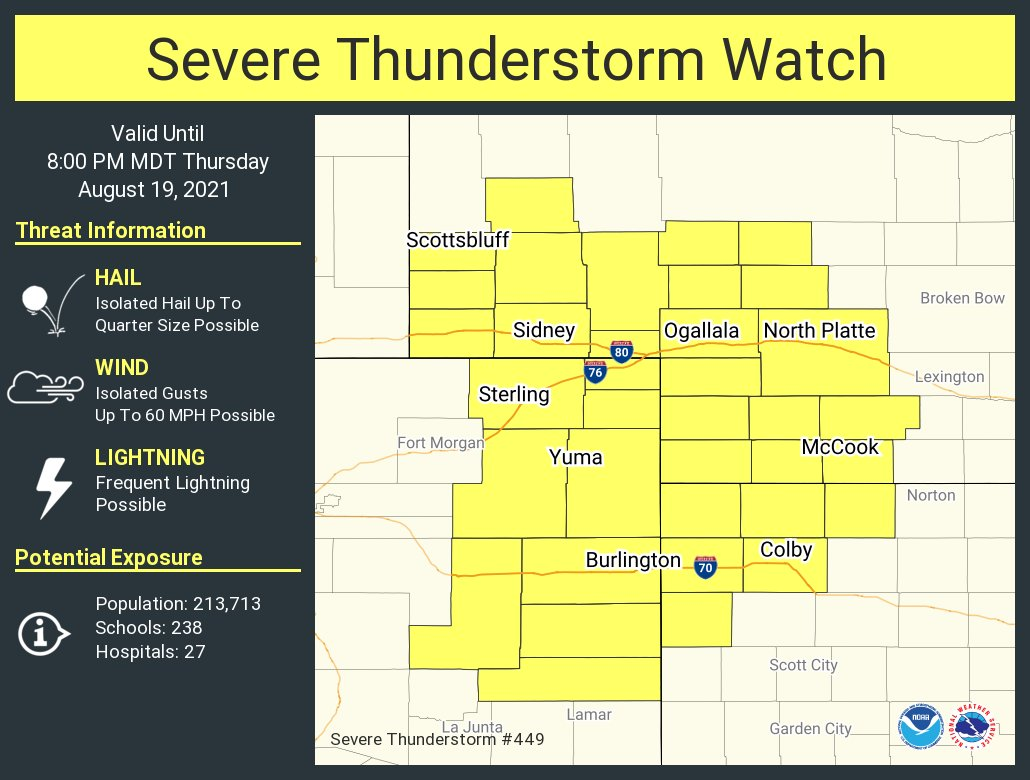 Severe weather, as of 3 pm, was farther west than the official watch area indicates in that image above, however, the watch was extended to the west to cover the damaging storms that developed near the city.
A number of severe thunderstorm warnings had been issued in the metro area as well as a tornado warning for the north side.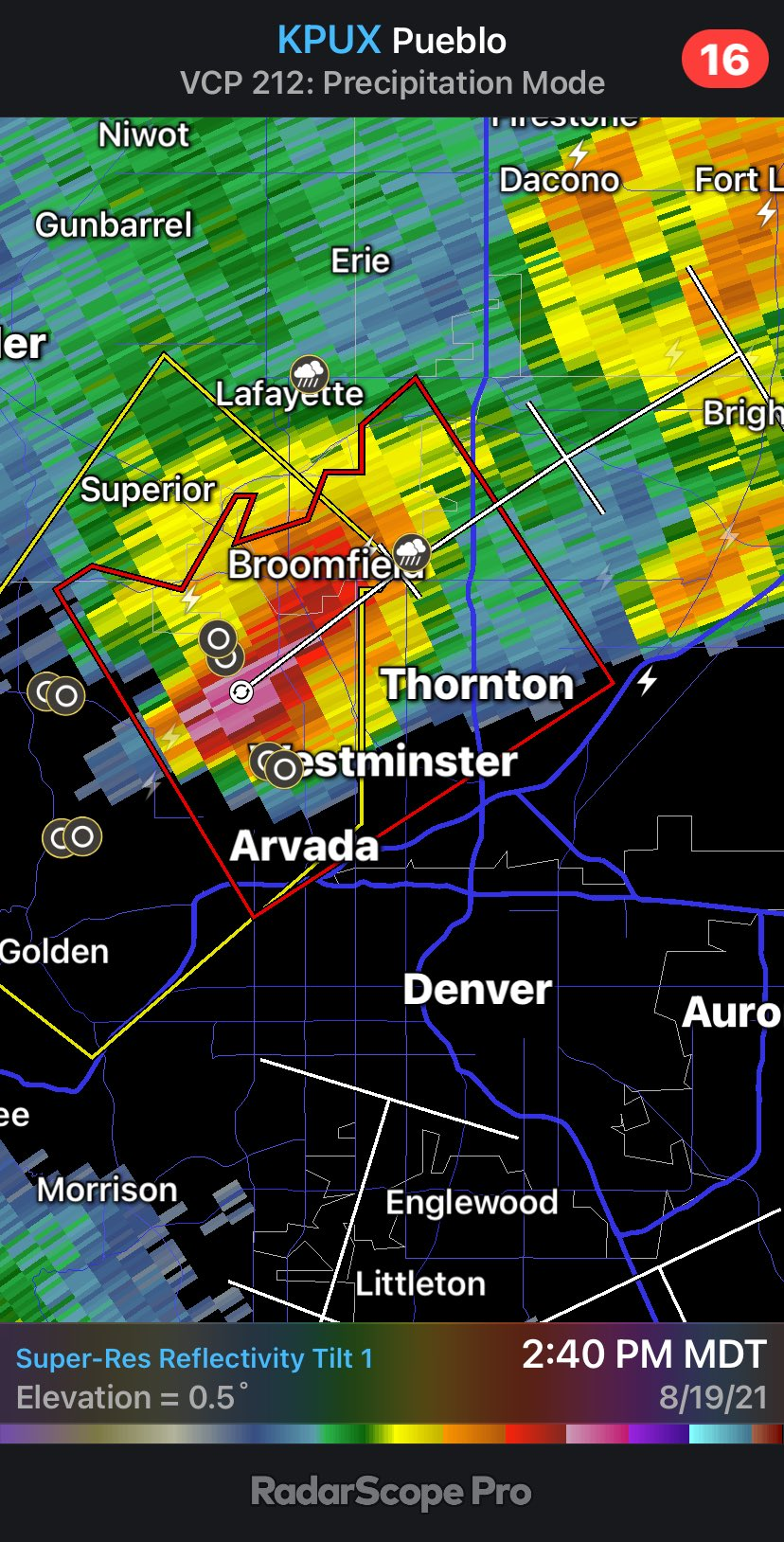 All of these storms will make an effort to move to the east/northeast through the later afternoon.
Here is an animation showing the progression.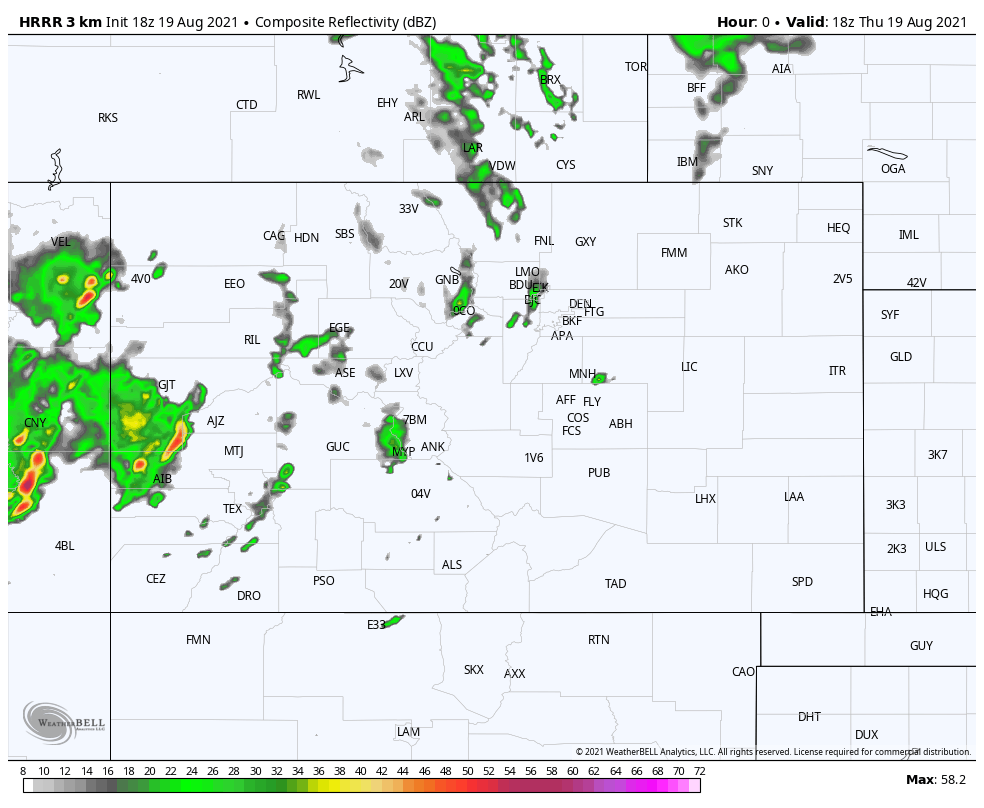 Of if you prefer an hourly timeline:

Primary threats from these storms will be hail, but as we've seen a tornado warning is also possible.
This is part of a large area of damaging storms possible today from Colorado to South Dakota and Kansas.