Tropical moisture delivered in a big way for some of us over the last week, but left many out to dry. For the northern urban corridor, including our station in west Denver, not much to speak of on the precipitation front, though some cooler days and occasional showers were welcome.
The greatest precipitation anomalies appeared over Arizona, southeast Utah, New Mexico, the central plains of Colorado, and then east of our area. From Kansas to North Dakota the last week was a wet one.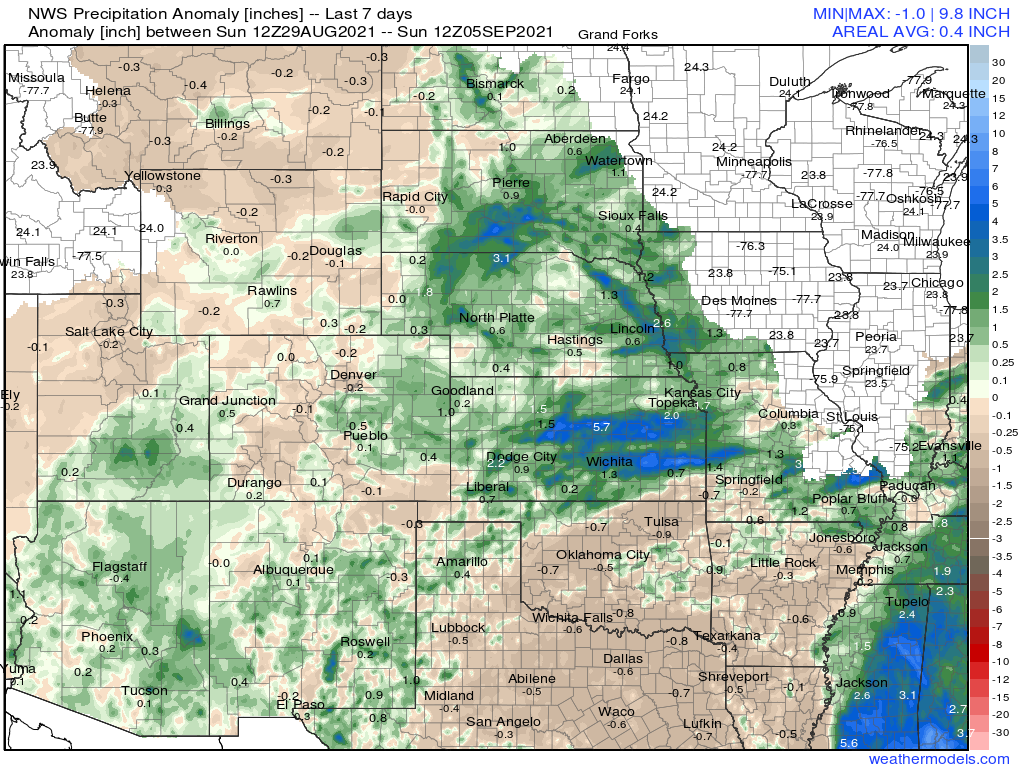 Looking closer at Colorado you can see the haves and have-nots for moisture over the last seven days. Many mountain locations didn't do as well as we'd thought they would (though still saw some beneficial moisture in places), with the central plains seeing the core of the above average rainfall to end August/start September. For much of the Denver metro area and north, not much rain. The southern metro saw a big storm move through on Friday delivering a lot of hail and in a few cases several inches of rain in a short period of time.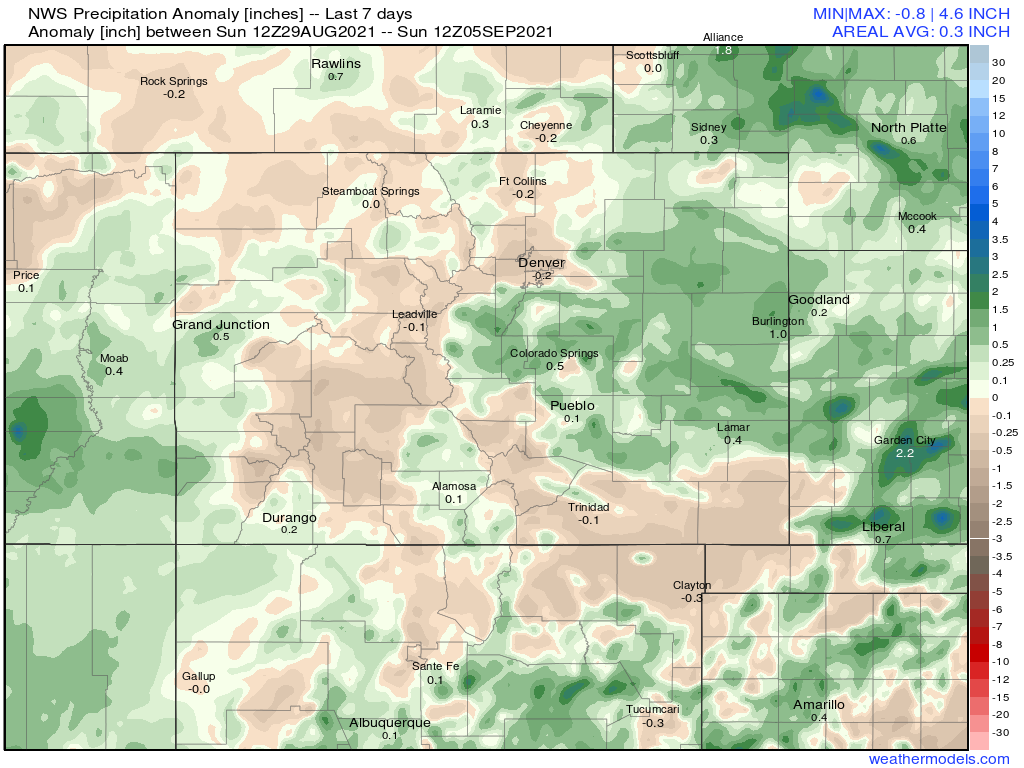 The week ahead
The overall message will be one of a warmer, drier, and at times smokier conditions as we end the weekend and start the coming week.
Today is yet another Air Quality Alert day for the northern Front Range and urban corridor, with temperatures climbing into the upper 80s this afternoon. The 72 hour outlook shows warm temperatures and little chance of any rain for the Denver area: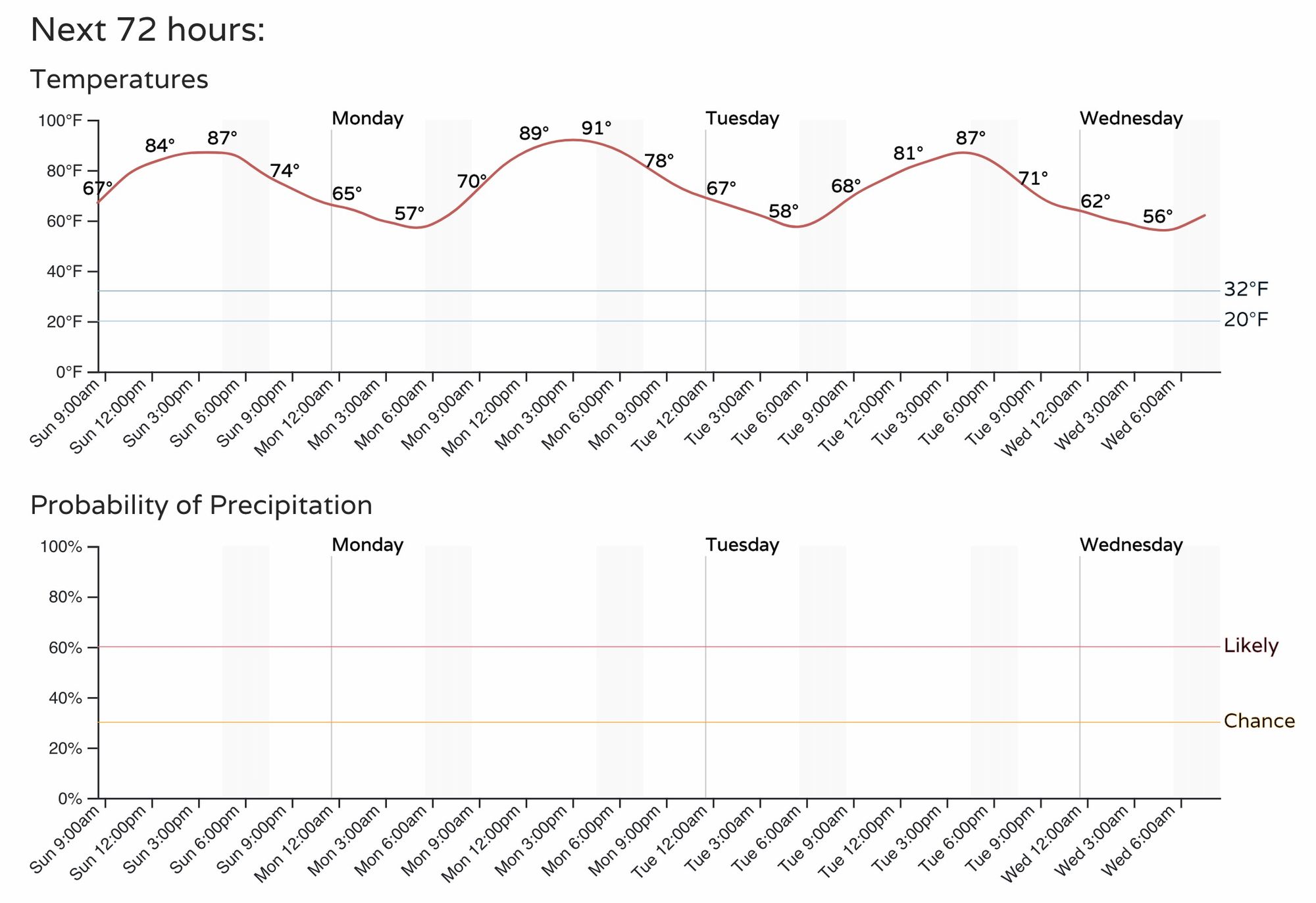 For those hoping for additional rainfall chances this week, the odds aren't looking all that great. The high resolution European model shows the following for precipitation totals through next Saturday evening, with most of what you see here (not much) showing up on Saturday and not before. Scattered showers for the high country, but pretty quiet across the plains: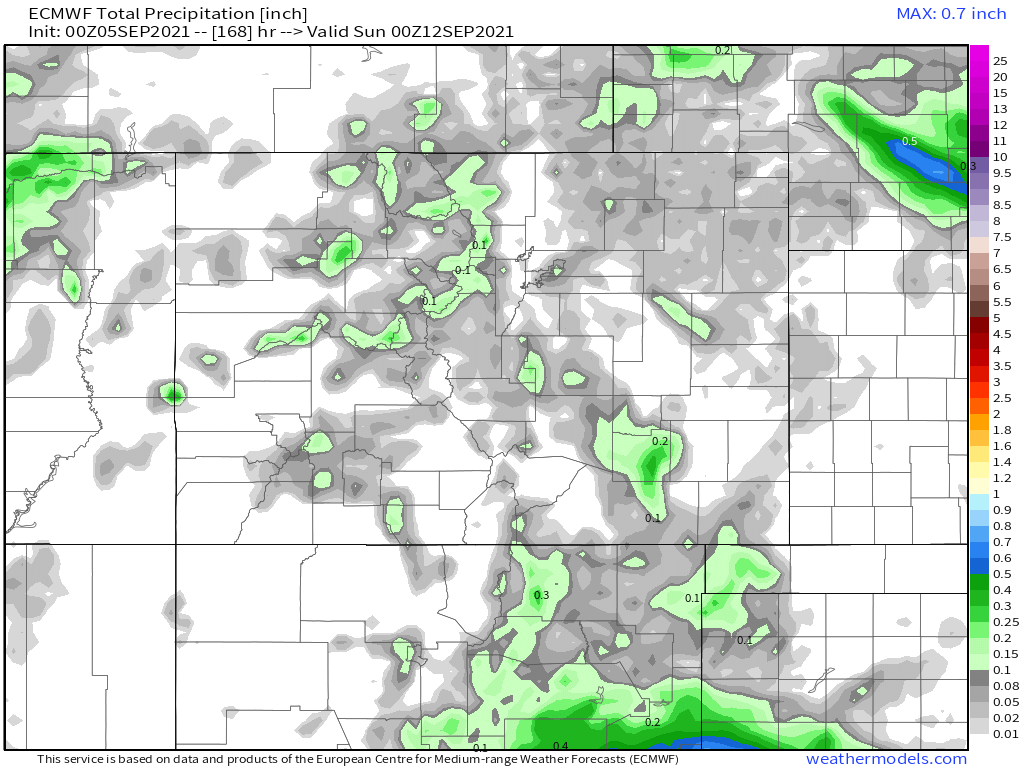 Our precipitation probabilities would agree with this outlook, with not much chance for measurable precipitation on the table in the coming days, with perhaps a bit of an uptick in storm coverage by late week/next weekend. Perhaps.

And, given the upper level pattern for the coming week – this isn't all the surprising. The 5-day 500mb anomaly map valid next weekend shows pretty stout ridging in place over the Four Corners which should keep our pattern pretty quiet around here.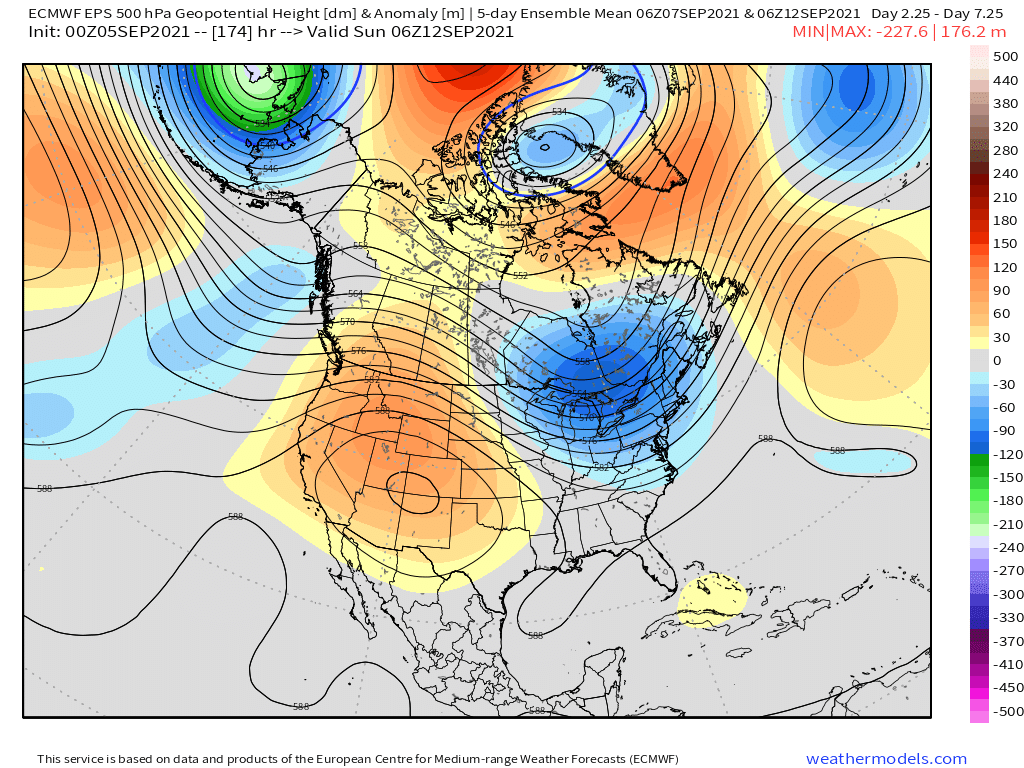 And with that, as you might expect, temperatures will be quite warm as well. Highs are forecast to be above average over the coming week for most of the western two thirds of the country, with plenty of late season heat to work through in the coming days it seems.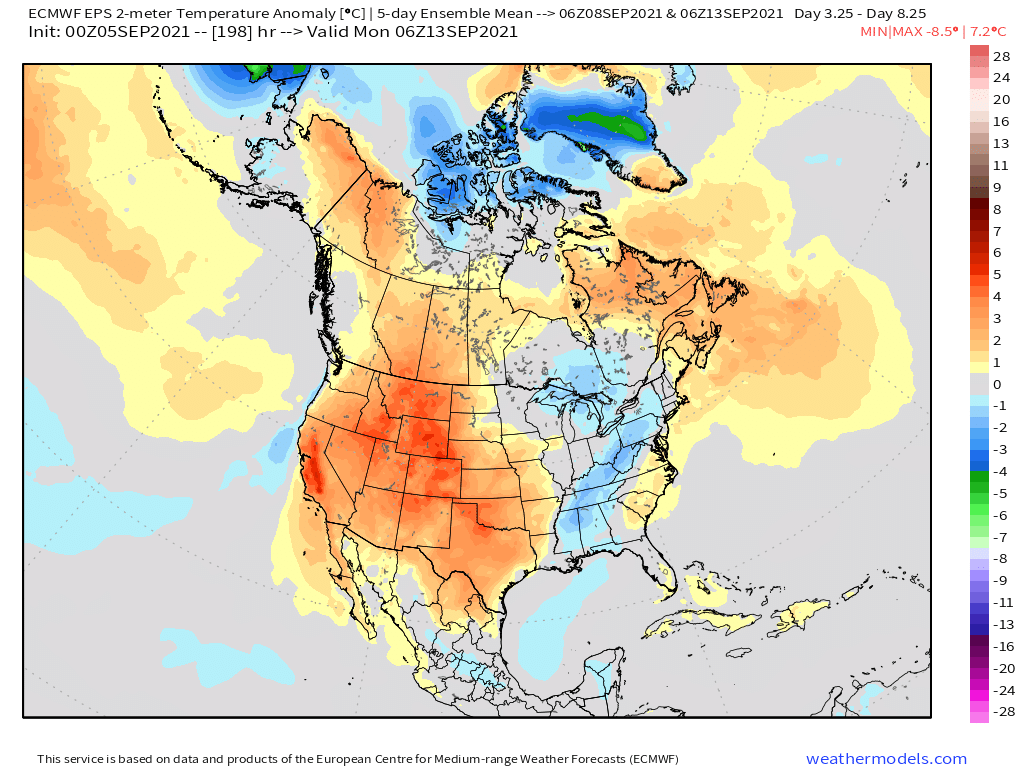 Some operational models show a more meaningful cold front or two swinging through by the start of the second half of the month... we'll see. For now, summer's not over yet! Stay cool.