The First Measurable Snowfall Prediction Contest 2021 starts today, and runs until midnight of Monday, September 27th (weather permitting). It's been another hot September across the region, but snow will be in the forecast before you know it. Time to put on your forecasting hat and think SNOW!
There are a couple of changes to the forecast this year.
The first is that first place won't be ski lift tickets as it's been in years past, but instead... wait for it... 🥁 A $500 Airbnb gift card!
The second change is that you will need to agree to join our mailing list (it's free!) to join this year's contest. We of course hope that you will also consider becoming a Weather5280 Insider if you are not one already, to help support Weather5280 for another season, but this will not be required for entry.
Denver's average first measurable snowfall is October 18th. Last September broke the streak of two decades without a September snow in the city. The forecast for the remainder of the month doesn't at this point hint that we'll see a repeat, though never say never we like to say.
The latest European ensemble mean snowfall forecast through October 5th shows not much snow across our area, but perhaps some measurable snow at higher elevations to the south and west of town. Could that change? Absolutely. But that's for you to decide and us to be cagey about!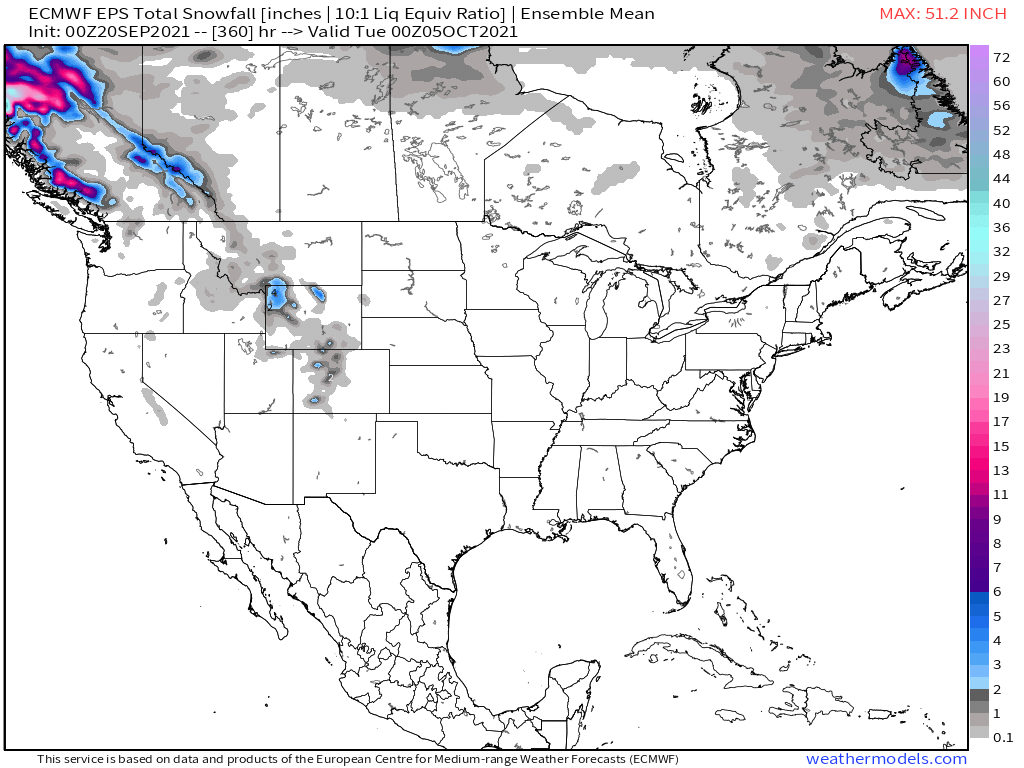 You can see when recent years saw their first measurable snowfalls on the contest page. Each of the last four seasons it has come early, with last year being exceptionally early. The earliest measurable snow on record for Denver occurred on September 3rd, 1961.
Help for Insiders:
- 10 day precipitation probabilities
- Snowfall probabilities
The contest page lives here: