As we said would likely be the case, models have continued to back away from snow accumulation potential across the urban corridor this week, even as we remain under a chilly northwesterly flow aloft. With that, the likelihood of Denver seeing its first measurable snow of the season this week looks low (but not impossible) at this time, with chilly temperatures at at times drizzle being the more likely weather "event" this week. Still, some heavier snow showers are possible at times, but will be localized in nature and if they end up over Denver remains in question.
Key takeaway: We will need to keep an eye on the roadways over the next few days (mornings specifically) for icy patches – likely especially true for raised overpasses – as drizzle and mixed precipitation are in the forecast through midweek.
This morning we are seeing some of those heavier showers peel off the foothills and over the urban corridor. While accumulations are likely to be light, the snow could fall heavily at times, reducing visibility and putting some slush on the roadways. This particular shower could clip DIA before noon, and if it does we'll see if it's enough to count as the season's first snow!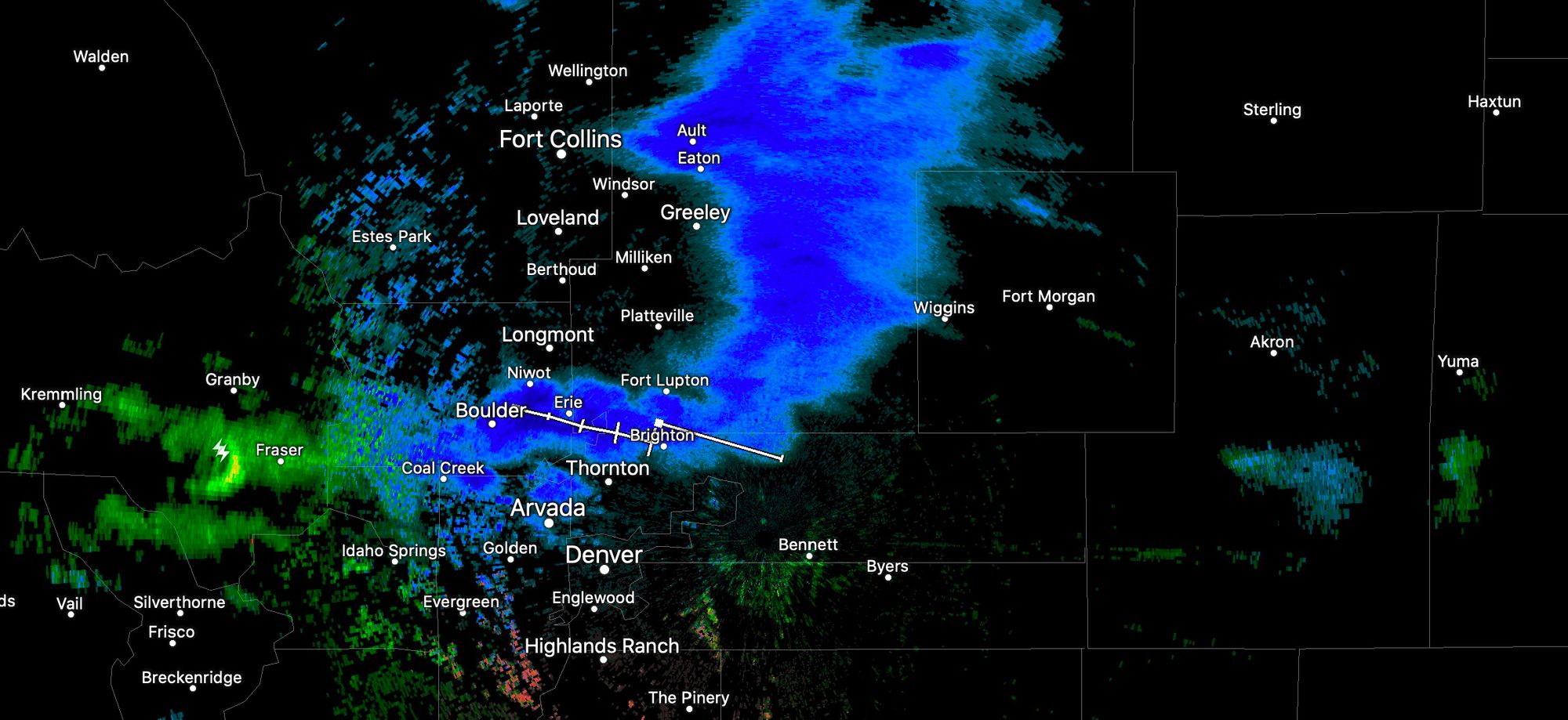 Looking closely at the snowfall forecast from a blend of models we see that it actually has about 0.1" of snow right over DIA between now and early Tuesday morning... so the potential to end this year's contest with something of a whimper is certainly on the table. Overall, most of the meaningful snow is expected to stay confined to the higher elevations of northern Colorado, with a few scattered snow showers, drizzle, and rain/mixed precipitation moving across the plains today and tonight, with a 1/2" to 1" of snow possible for those that do see those showers.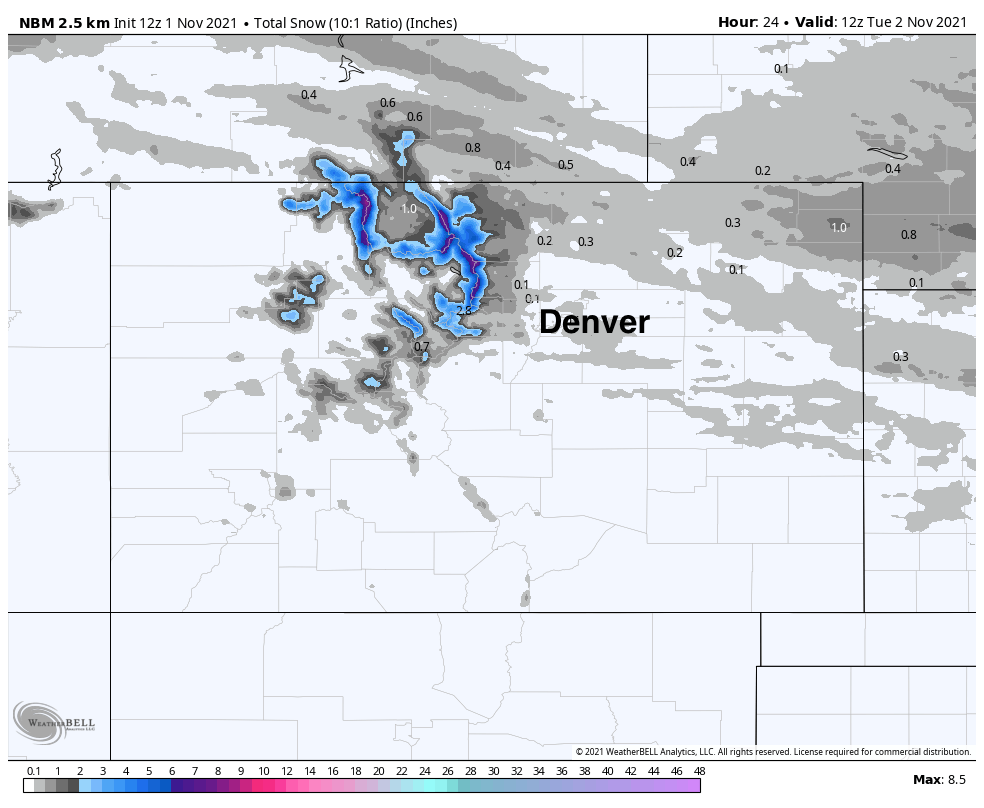 For precipitation, again, generally on the light side. Foothill communities and those along the urban corridor immediately adjacent to the hills could see a "heavier" shower or two bring a tenth or so between now and tomorrow morning, but mostly very light totals across the northeast plains: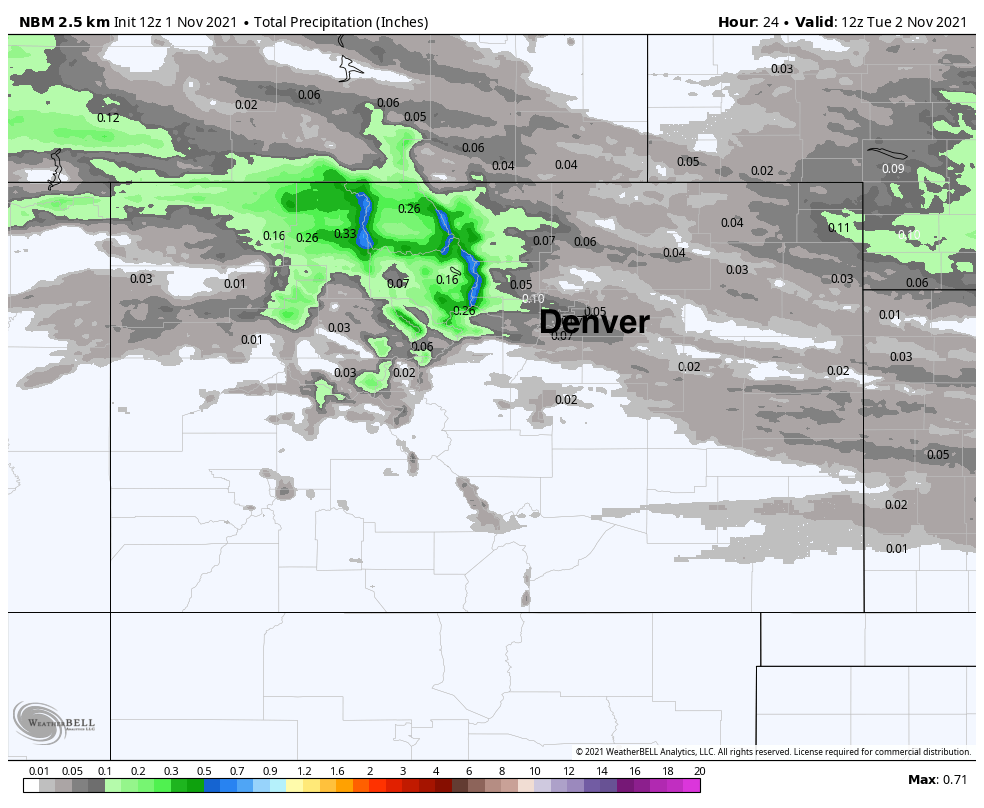 Daytime temperatures stay in the low 40s today and tomorrow before we warm into the low 50s on Wednesday. Even as most of the precipitation we expect to see over the coming days should remain light, we do see good chances for seeing that drizzle, rain, mixed precipitation, and for some even snow between now and Thursday.
Here's Denver's latest hourly forecast: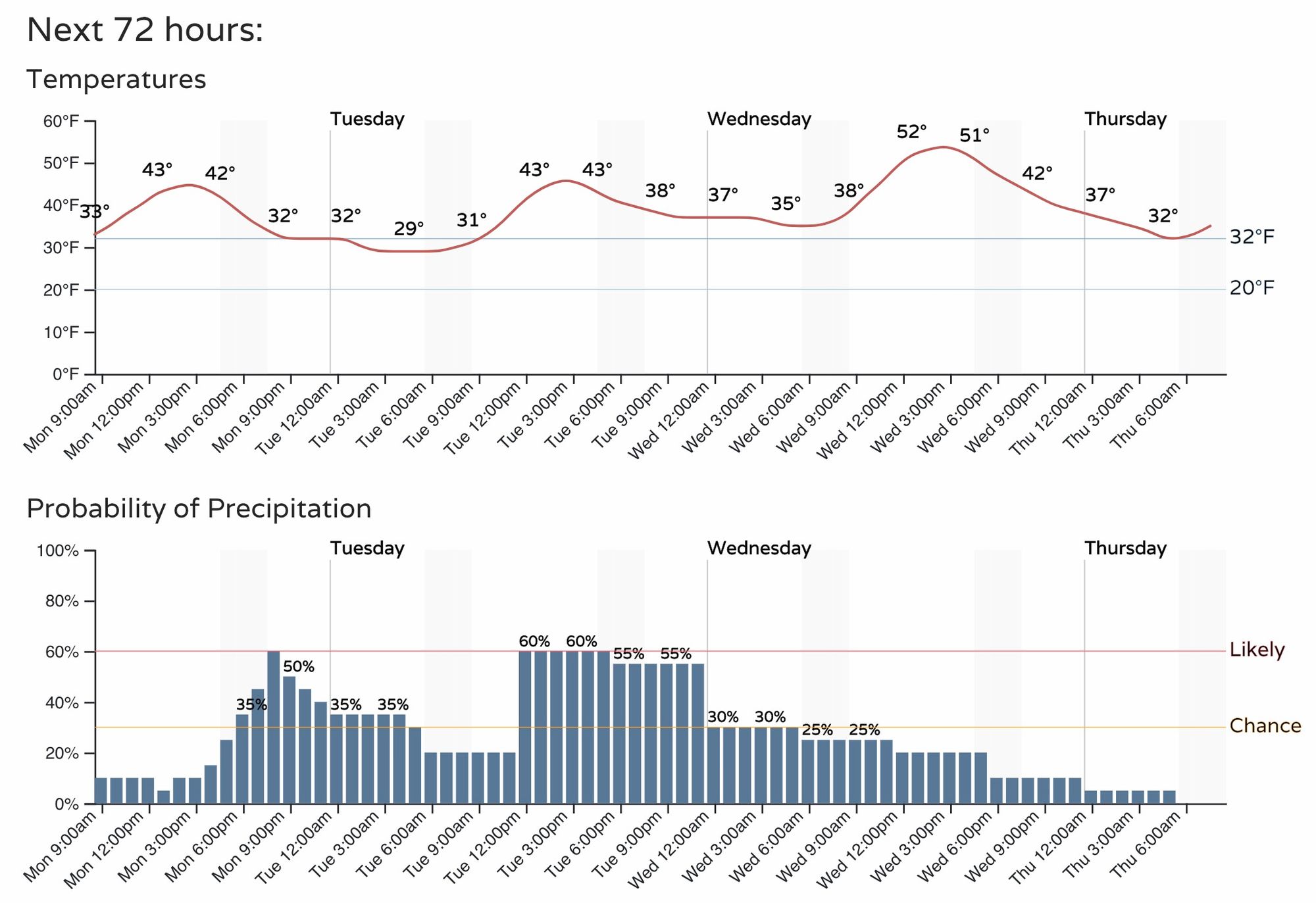 And Colorado Springs: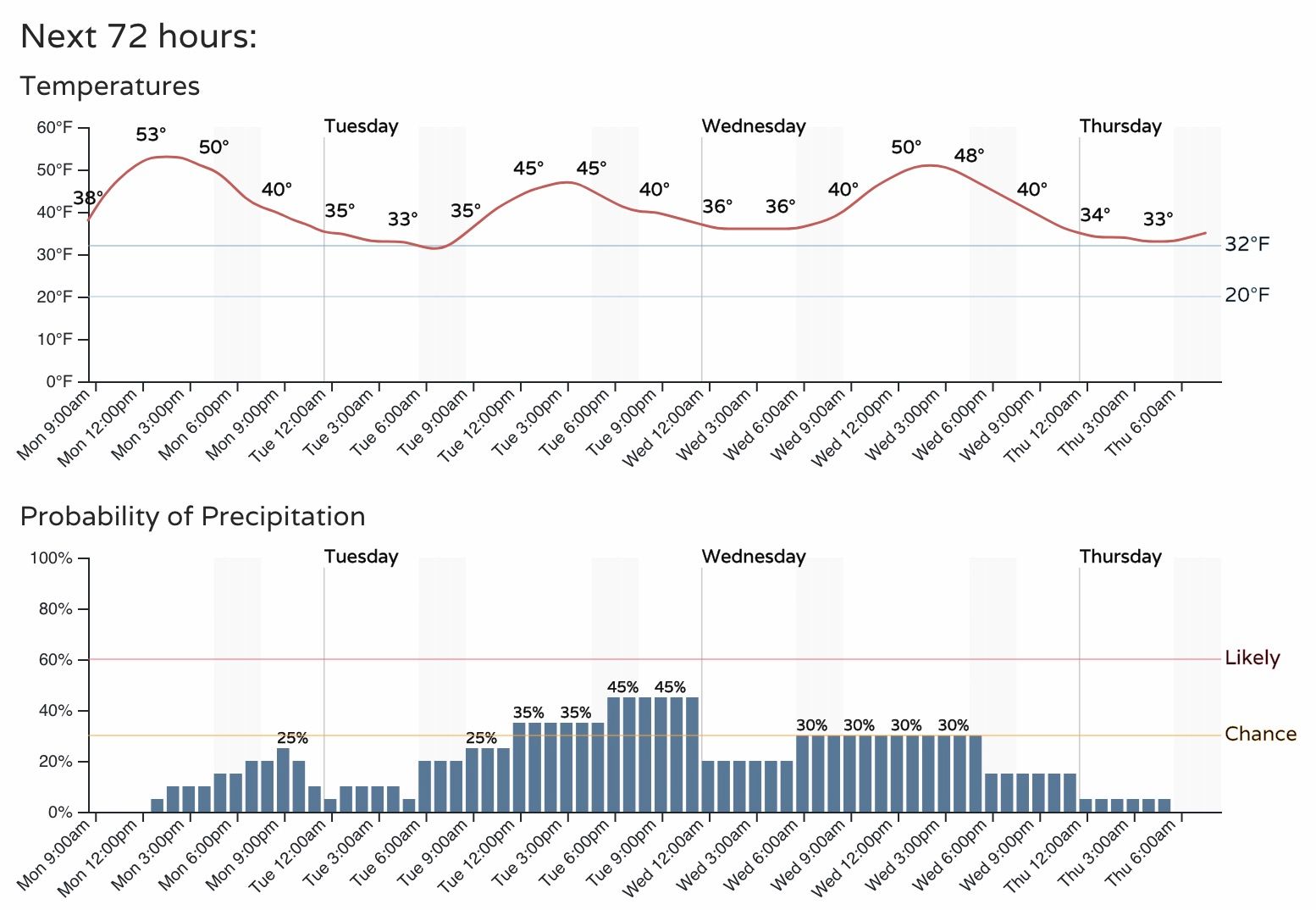 While temperatures will be marginal in most cases, and ground temperatures remain on the warm side, we will need to keep an eye on the roadways over the next few days (mornings specifically) for icy patches – likely especially true for raised overpasses. While precipitation will likely stay more as rain/drizzle for the metro areas, should that turn to freezing precipitation, some icing will be possible. For those at higher elevations across the Palmer Divide and foothills, odds for a bit more snow, freezing drizzle, and at times poor visibility are higher, so stay weather aware and drive safe!