A previous version of this story stated the streak of snowless days was second longest on record. The NWS has corrected their numbers, which puts this year's snowless streak which ended this morning at 232 days, tying it with 1887 for longest on record.
---
Against all odds, we did it. Denver finally saw its first snow of the season as a band of snow peeled off the Rockies and blanketed the city in its first snow of the season this morning.
Denver International Airport has reported 0.3" of snow, with some isolated showers continuing, but the most organized band of the morning now south of the area.
With this morning's snow, here are our updated snow stats for Denver:
Season to date snow: 0.3" (20.5" average to end December)
Consecutive days w/o measurable snow ends: 232, tied with 1887 for longest on record
December 10th becomes Denver's latest first snow on record (Previous was November 21st, 1934)
The snowband that set up was close to missing the airport entirely. Below is a look at the radar at 7am, with a band of snow extending west to east across the city, and just clipping DIA. While the airport picked up just 0.3", the core of the band managed to produce some totals in the 1 - 2" range across the metro area. We picked up 0.8" of snow at our station on the west side of Denver.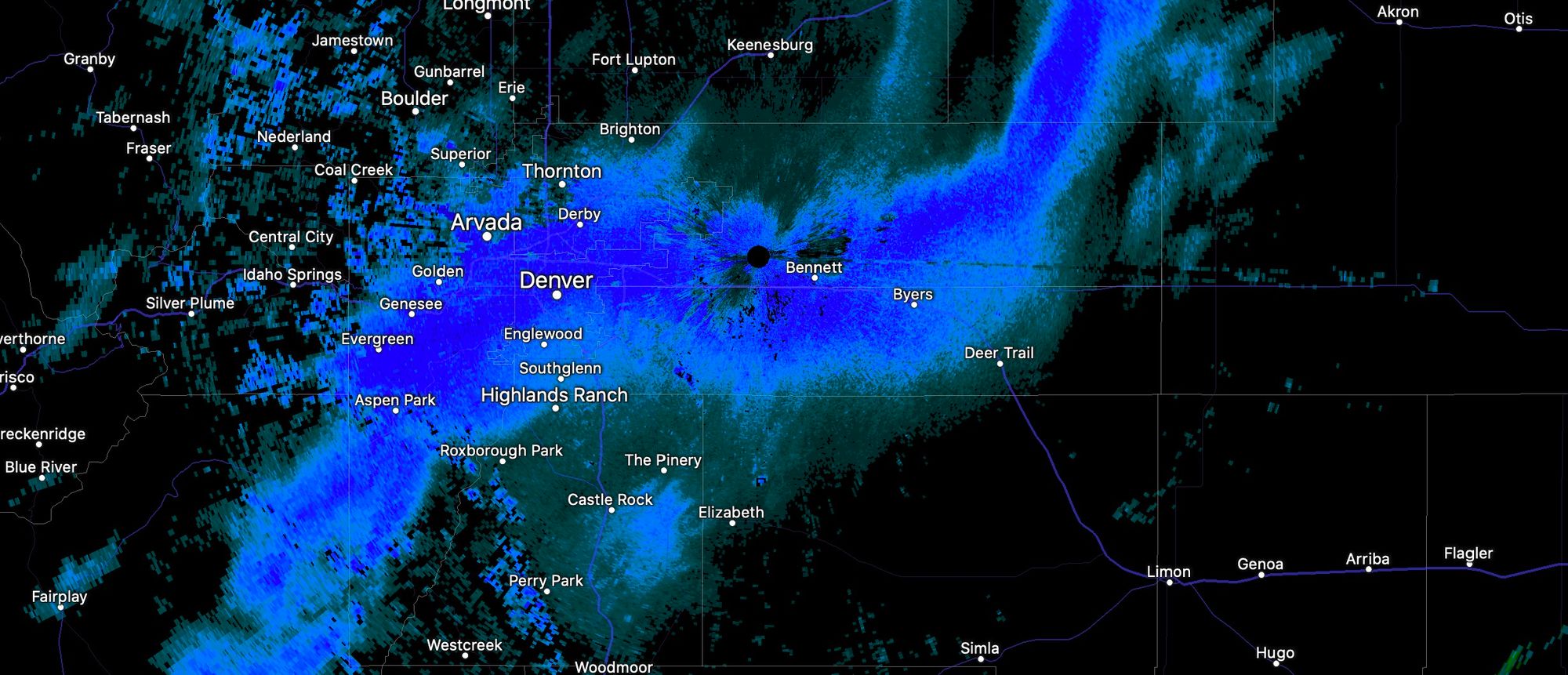 Totals will be reported here through the morning, but as of 9:30 am here's the snapshot of totals from across the metro: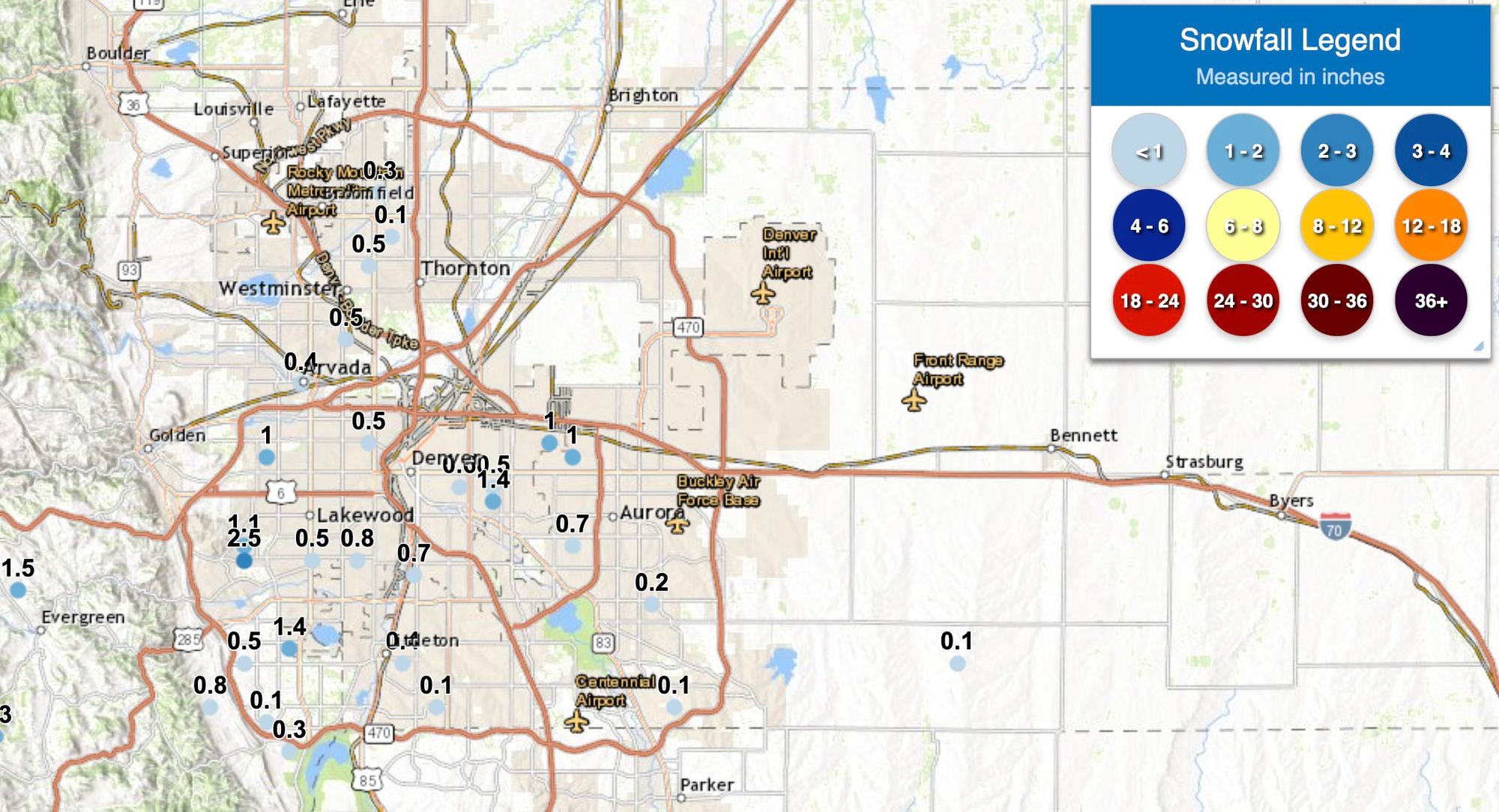 While we're worry about tenths of an inch of snow, our mountains are finally getting meaningful snow. Crested Butte reported 22" of snow in 24 hours this morning, with many locations reporting totals from 1 to 2 feet this morning across the high country. Here's the pow cam at CB this morning – good stuff!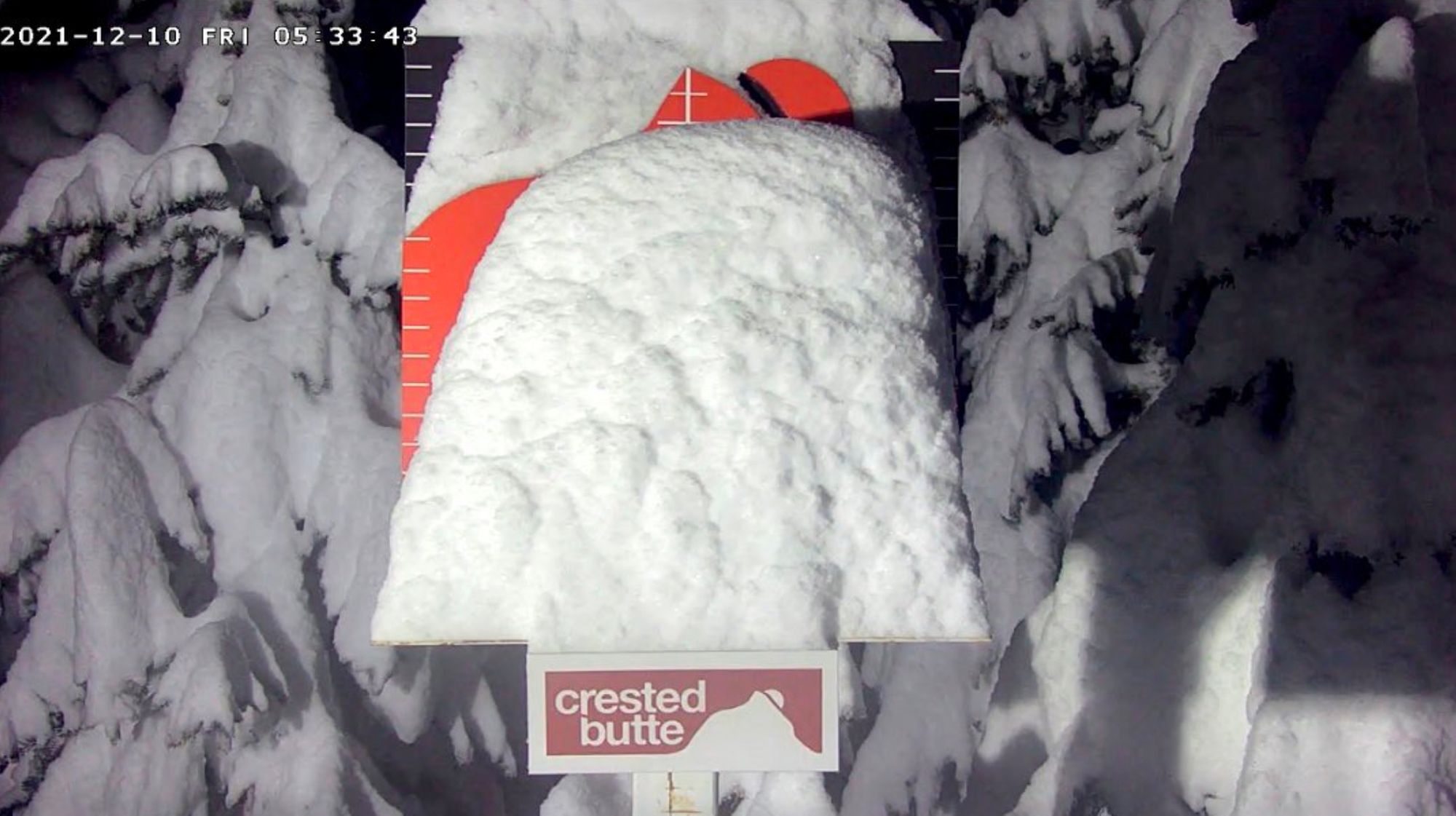 The remainder of the day remains chilly, with perhaps some snow showers off and on through the afternoon. Below is a look at the hourly planner for Denver, with highs in the 30s, overnight lows tonight in the teens, before temperatures moderate for the weekend.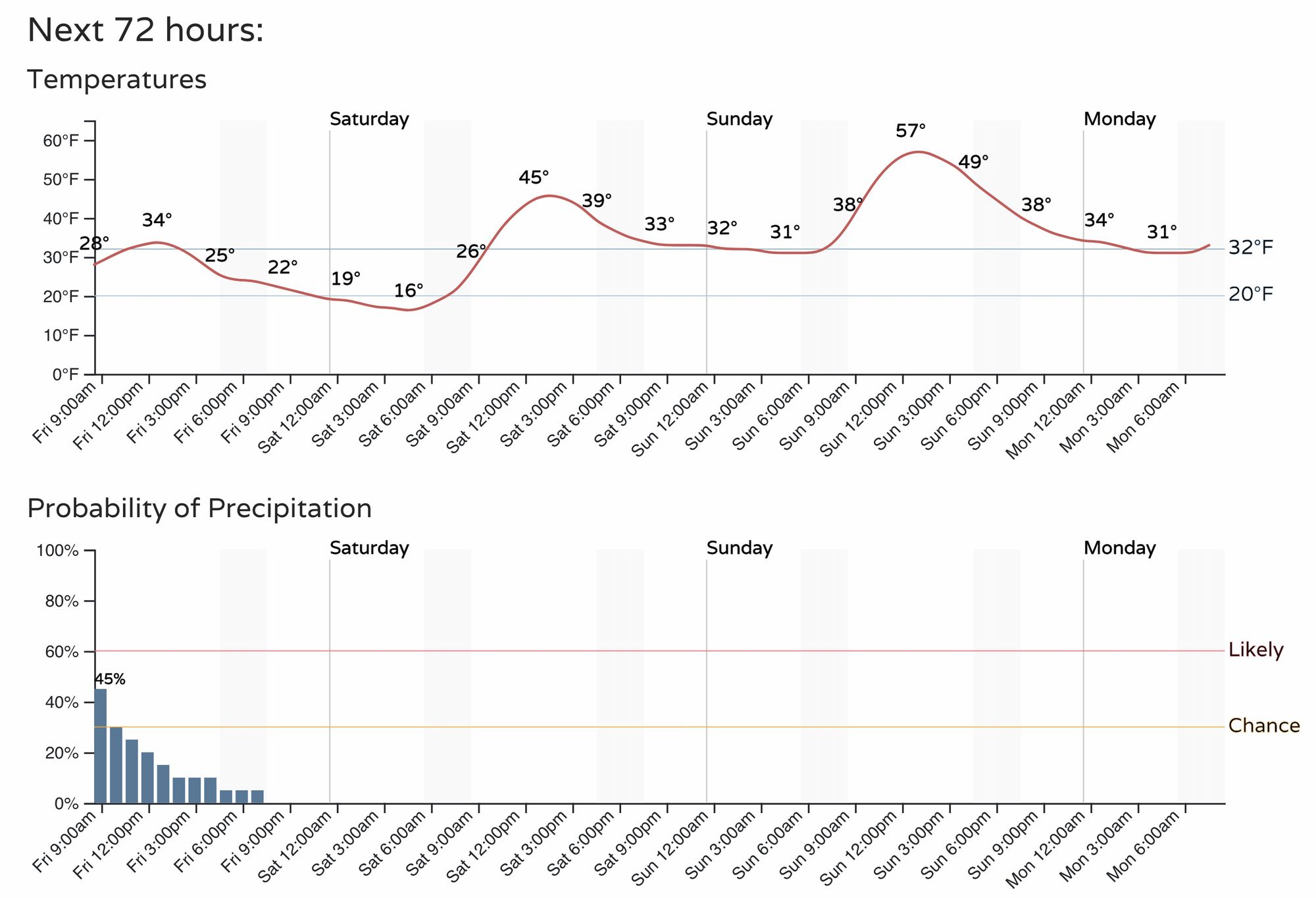 Our next system moves through during the middle of next week. Right now it looks like it too will be more favorable for the high country vs those of us east of the hills, but lots of time to track things, and of course we'll be keeping you posted!
Welcome winter, finally!