Strong winds are on the way for Wednesday across the greater region, with high wind warnings in place not only across Eastern Colorado, but extending from the desert southwest through Kansas/Nebraska/and points northeast.
Get those holiday decorations secured! 🎄⛄️
Take a look at the extent of the warnings in place across the region: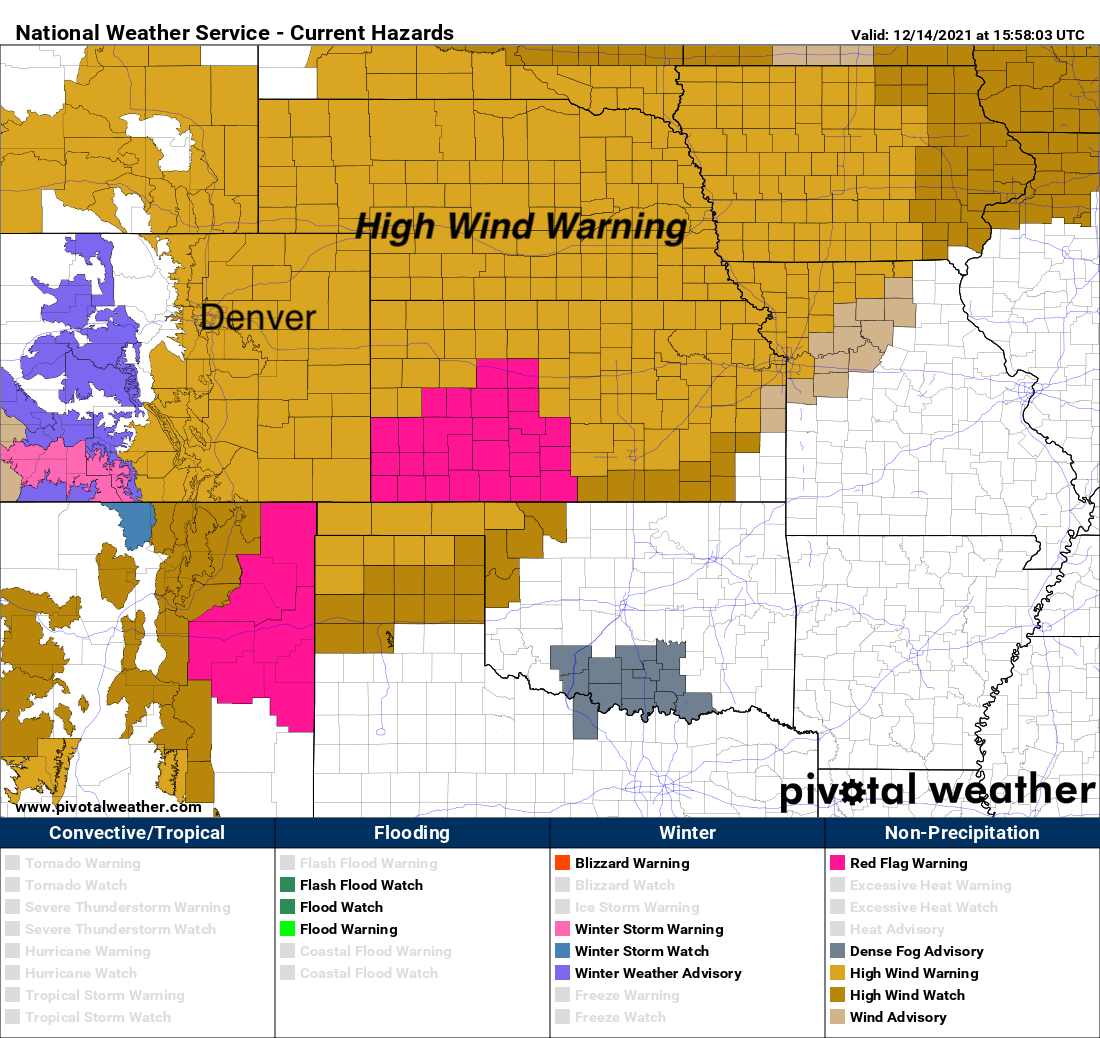 Although you'll notice gusty conditions Tuesday, for the Front Range of Colorado the focus of the strongest winds will be from 6am to 6pm on Wednesday, with a delay of a couple of hours possible the further east you get into West Kansas and Nebraska.
Winds from 30 to 50 mph where possible in the warning areas, with gusts to 80+ mph Wednesday into Wednesday night.
Hazards, from blowing dust, to downed power lines, to high fire danger will all be in play on Wednesday. Travel will be difficult at times, with limited visibility due to blowing dirt and obvious hazards for high-profile vehicles. Below is a look at the area of greatest concern for fire danger on Wednesday: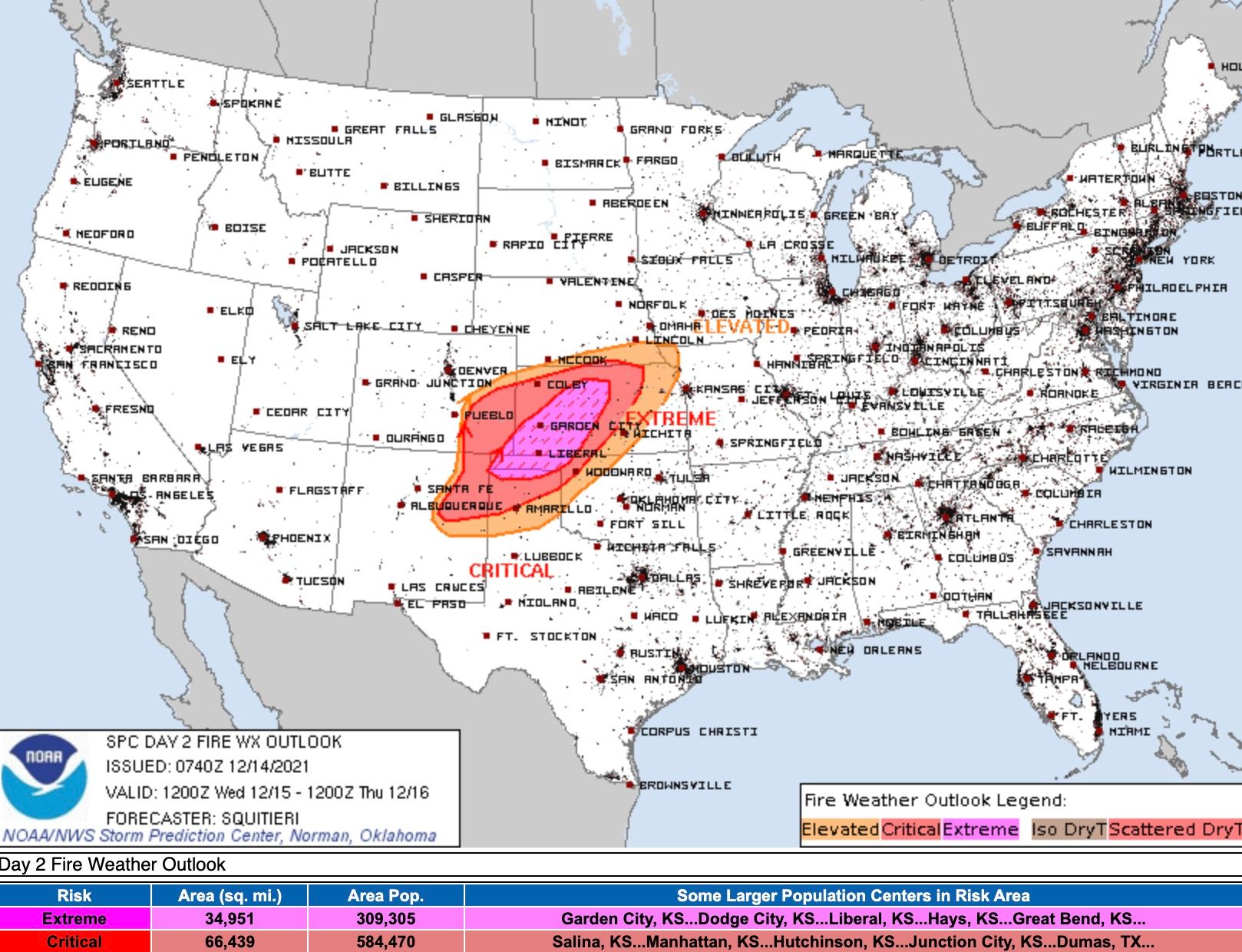 The worst of the winds for many of us will come during the morning and early afternoon hours as the trough responsible for tomorrow's wind event traverses Colorado then ejects northeast.
The map below, valid Wednesday morning, shows areas of heavy snow for the mountains, but mostly dry conditions across the plains. The tighter the lines across the foothills of Colorado and adjacent plains indicate stronger winds: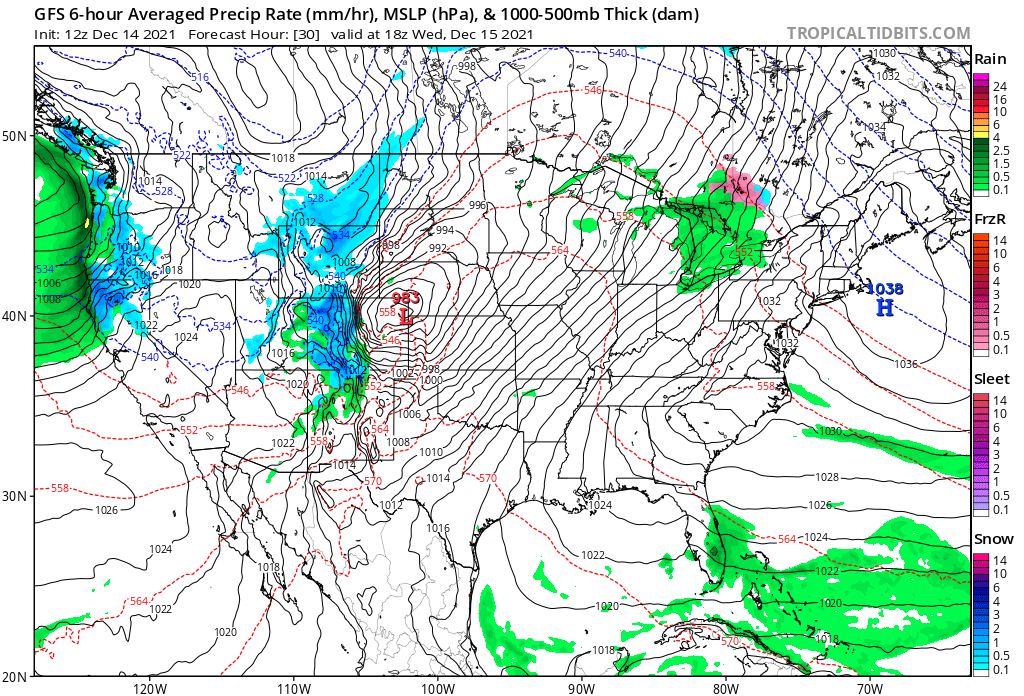 So, not surprisingly this is where the model indicates the greatest winds will be – focused along the Front Range mountains, and truly ripping across the Southeast Plains of Colorado, the Panhandles, and into Kansas and Oklahoma Wednesday morning: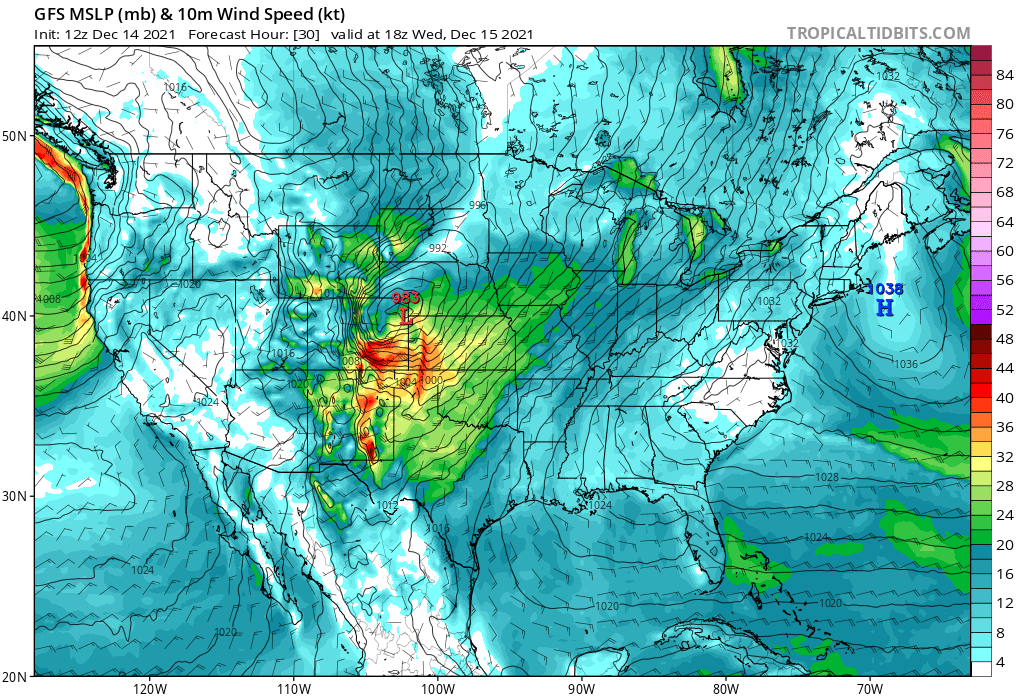 While the wind event will be widespread, the trough will be booking it. By early Thursday the low is well east of the area, with most the of the strongest winds hanging up across the Great Lakes and quieter conditions replacing the blustery conditions across the plains.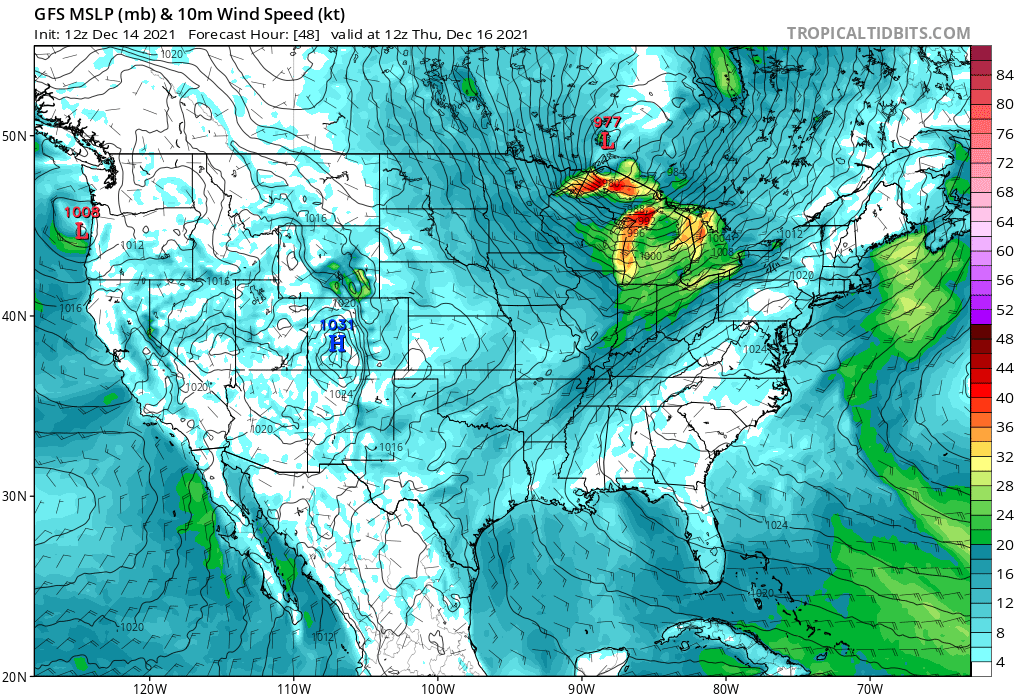 We'll end on a bit of positive news... in that while the plains will be dry and windy, the west continues to see a favorable pattern for much needed snow. Take a look at snowfall totals forecast through Wednesday night across the west. Welcome, welcome news. Now if we could get some moisture to the plains!