A storm system is on the way to deliver wind, snow, and a shot of colder temperatures to Denver and the Front Range.
The wind, if you have not noticed, returned Tuesday.
The wind is enough to prompt alerts to the effect. Notice how this map also shows alerts related to snow, but at this time any winter storm alerts are only in the mountains and to the north of Colorado.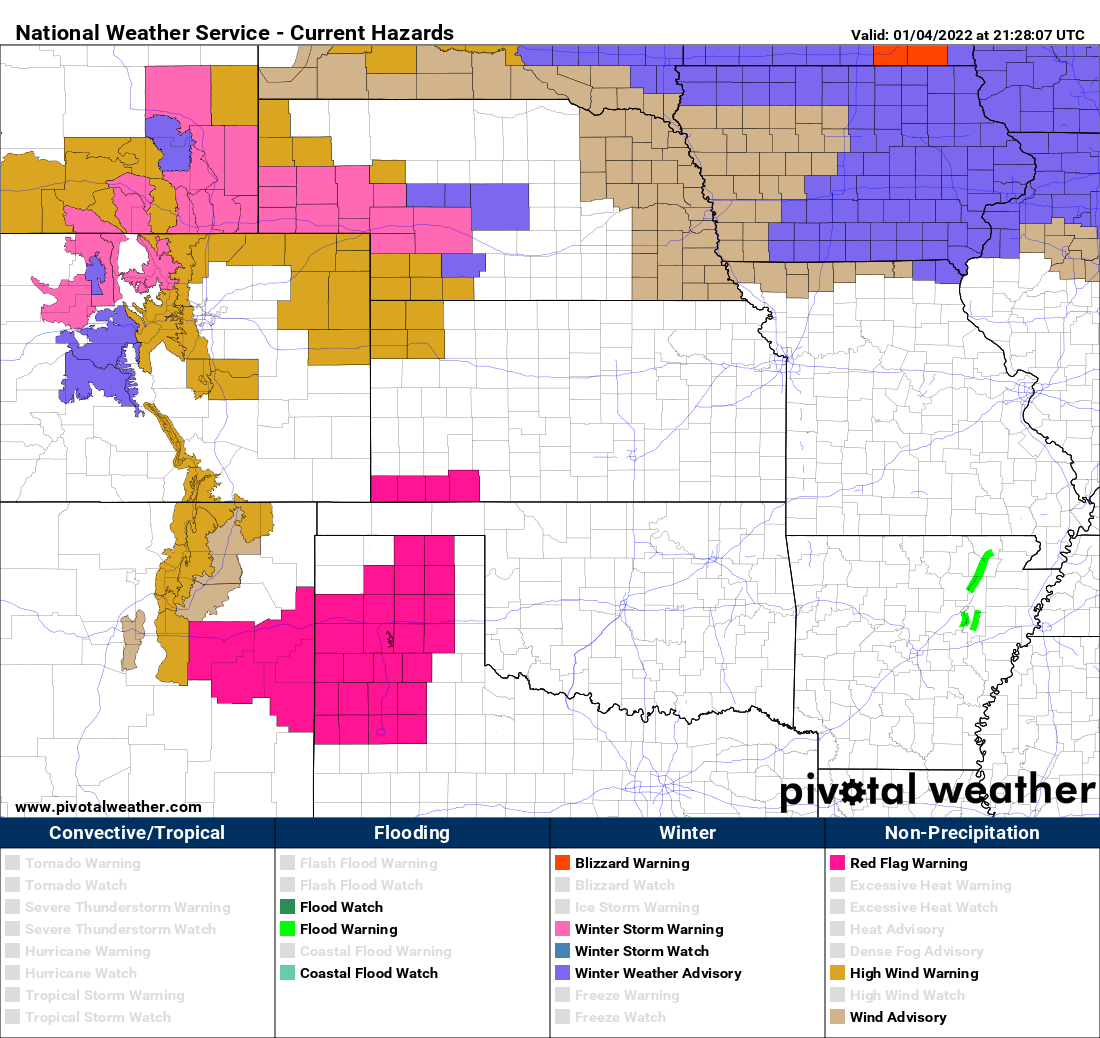 Those northern mountain ranges, surrounding Steamboat Springs, is where one to two feet of snow will fall and dangerously strong wind will add to the travel impact. That is the justification for the winter storm warnings you'll see in that area.
Skiing at Steamboat Resort will get another boost to conditions for those headed up this weekend.
The same energy delivering that snow to the mountains will spread across the Front Range and plains, but will spread most of its snowfall on the Cheyenne Ridge and points eastward. That is not to say that Denver and the area won't also have a chance for accumulation but by comparison those to the north will have a higher impact than the city itself.
Models are all suggesting accumulations but they certainly don't have a consensus forecast. Each model through midday Tuesday differs on placement of the higher totals. Part of that is related to the strong wind you feel today.
The jetstream is roaring overhead making for the gusty conditions, but will also act as a source of potential energy to make snow. These enhanced areas of heavier snowfall will be hit and miss between the Palmer Divide and the Cheyenne Ridge.
Our snowfall forecast tries to account for any such snow bands, but admittedly a strong snow band of only a couple miles wide and dozens long may develop to produce much higher totals than what's reflected here. Should indications improve as to the location of such heavier snowfall we will warn you with an additional post. The opposite is true too, with snow banding comes the haves and the have-nots...the forecast for your area may be generous should any banding not occur over you.
Here is our latest snowfall forecast:
If you are one of the growing number of folks that prefers to see snowfall forecasts in ranges of probabilities, here are our latest Gambler Charts, always available to insiders here.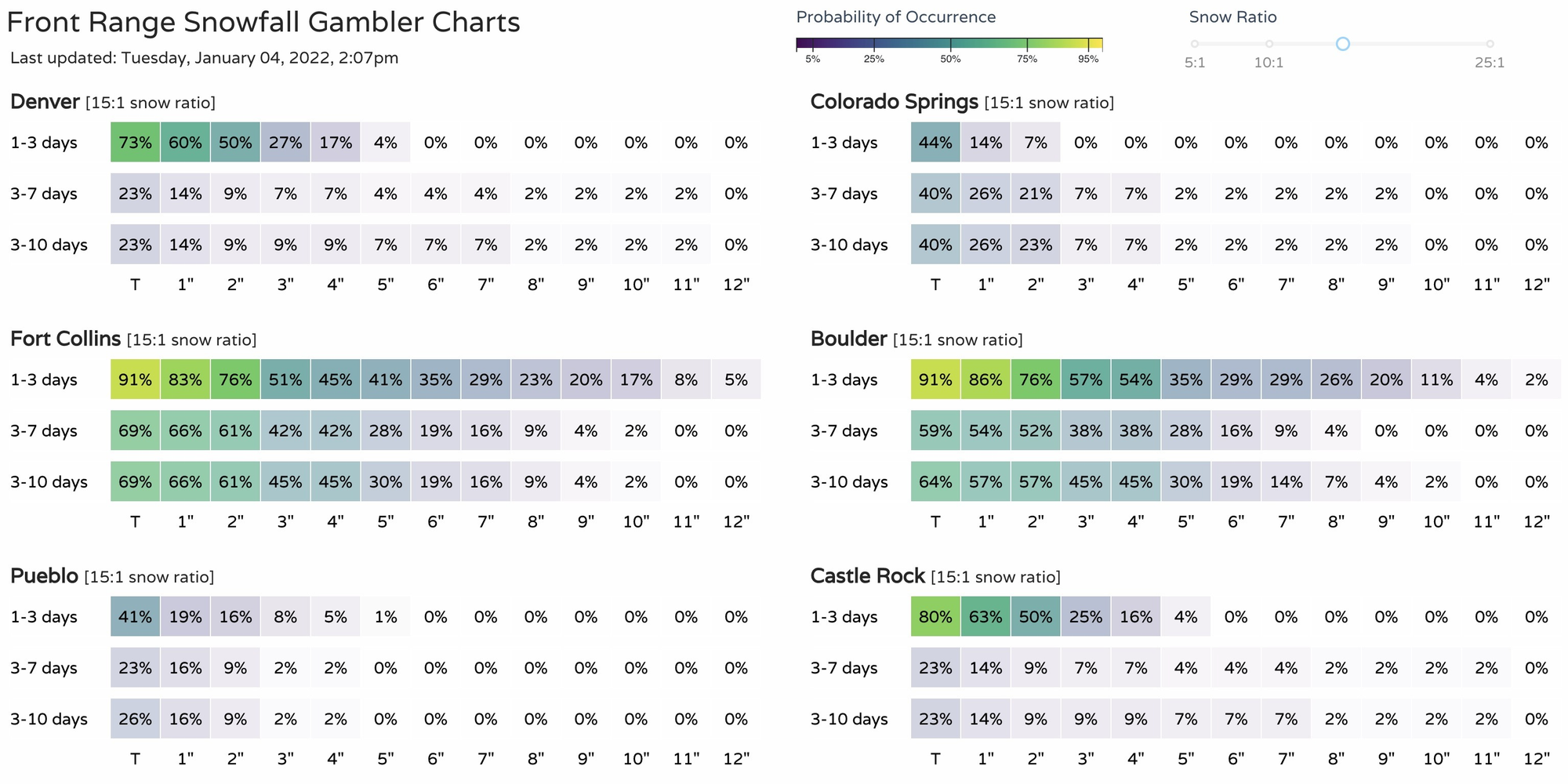 You can see the higher probabilities favor those to the north and northwest of Denver.
So, when does this snow get started? Here are some timelines from north to south along the Front Range.
Fort Collins:
Denver: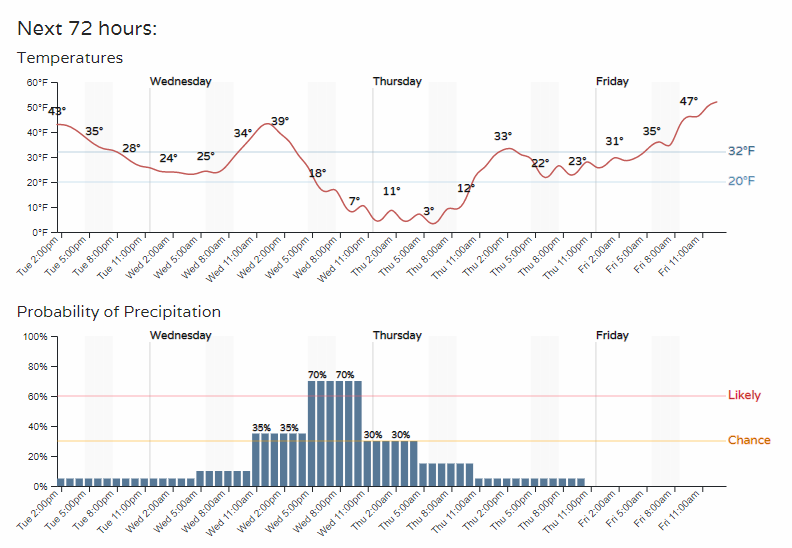 Castle Rock: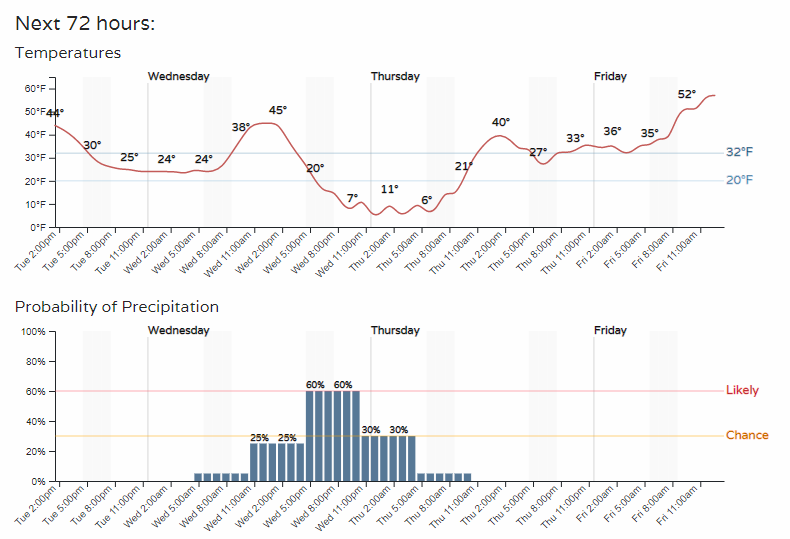 Colorado Springs: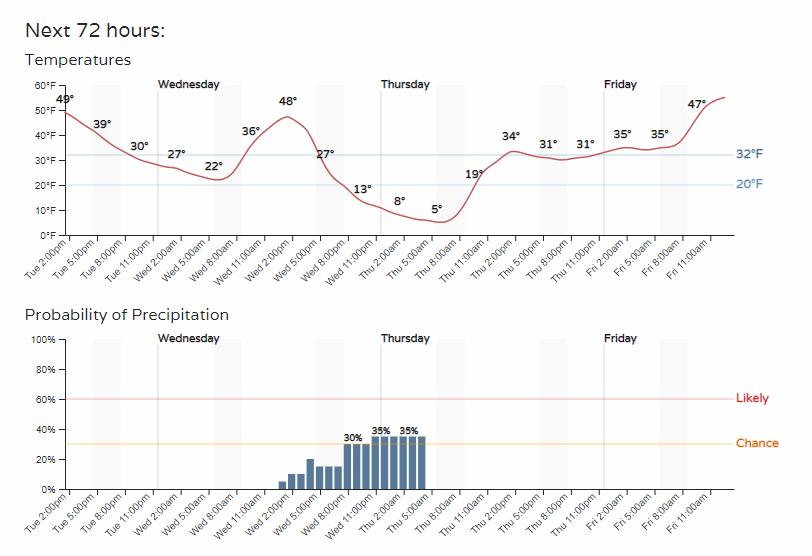 If anyone should be traveling, beware of the following highlighted areas.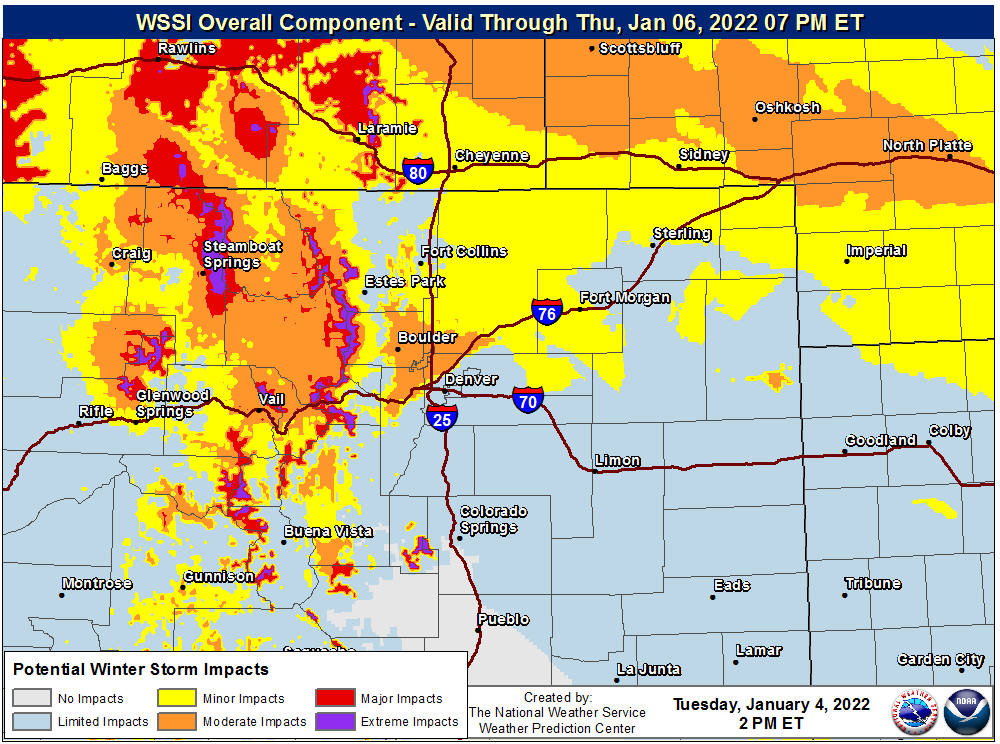 I-70, I-25, I-80, and I-76 all have impacts coming, plus all the state and local highways/roads not listed.
As far as temperatures, the impact isn't as strong as last weekend's. We do cool off, but much less so this time. Here are the week's temperatures for Denver.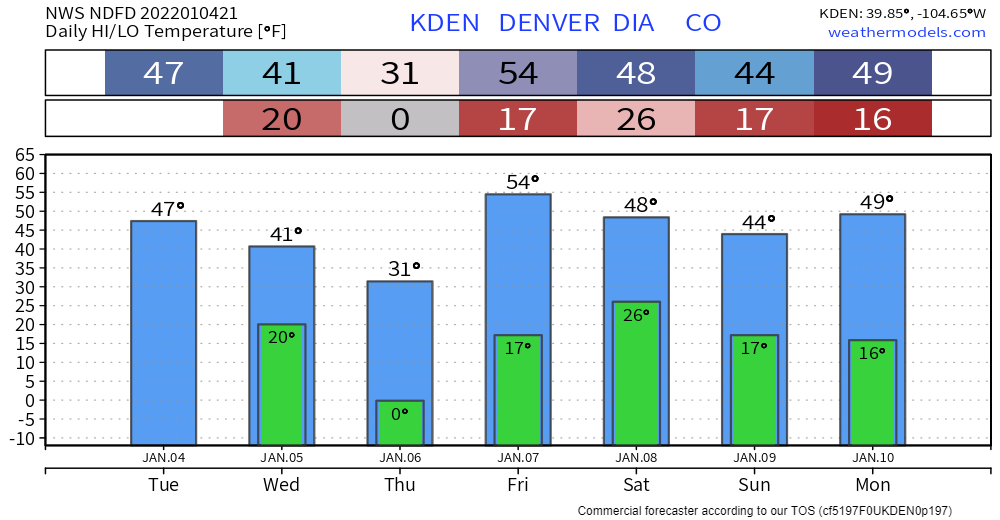 A quick rebound is expected Friday, with relatively mild temperatures expected through the weekend.