A quick mention this morning of our rain and snow chances later this afternoon and evening with a quick hitting system that will traverse the state. The best chance to see these showers will be across the Palmer Divide and Colorado Springs vicinity, with much lower chances for the Denver area and points north.
The animation below takes us from this morning through Sunday afternoon – you've got to watch carefully for the rain and snow over the southern and central forecast region or you'll miss it!
For Denver the hourly planner shows about a 20% chance we see a passing shower later today:
For Colorado Springs that's closer to 50%, with the best chance for those rain and snow showers coming between 3pm and midnight tonight:
Snowfall totals will be tricky, as much of the precipitation could end up as rain under about 6,500 feet. Still, across the Palmer Divide and COS region some 1 - 3" totals will be possible, favoring areas of higher terrain.
A blend of models shows this potential, with generally 0 - 1" across the region, but some 1 - 3" totals possible, especially if temperatures cool quicker than anticipated (as is often the case).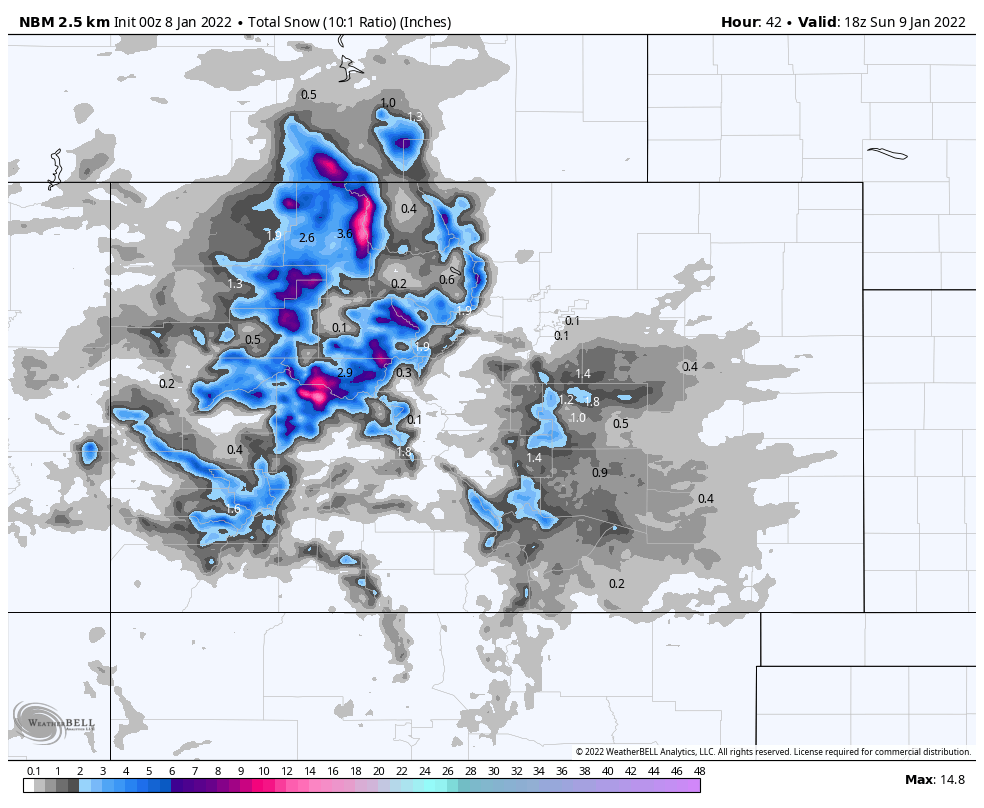 Not a big snow event by any means, but the potential for some slick roads overnight and Sunday morning especially south of Denver, and enough of a chance for something to move through that a heads up was in order!
Sunday will be a chilly day across the region with highs in the 30s, before temperatures moderate a bit to start next week.