A well-earned, very mild weekend is on tap for the region as quiet weather sets up under a big ridge to finish the week and take us through the weekend.
Our latest storm went on to cause destructive severe storms in the south over the last two days, including an EF3 tornado which tore through New Orleans Tuesday evening.
Ridging is now building into the west, with this week's system working it's way east: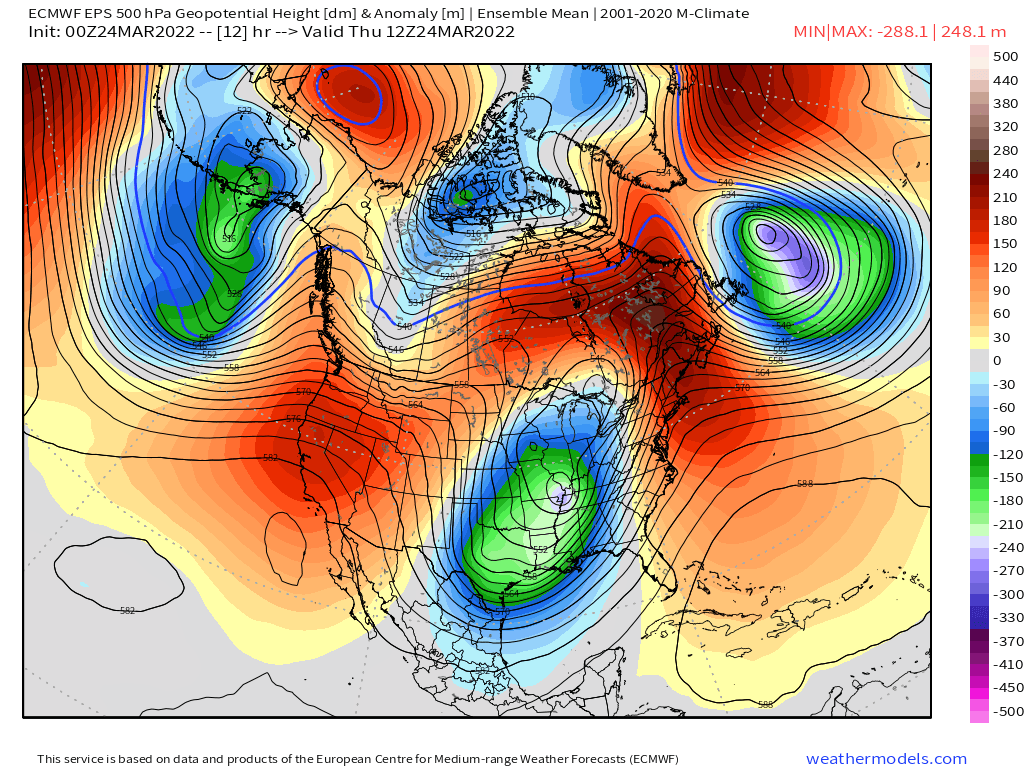 By Sunday, ridging is overhead, with anomalous cold in store for the Northeast: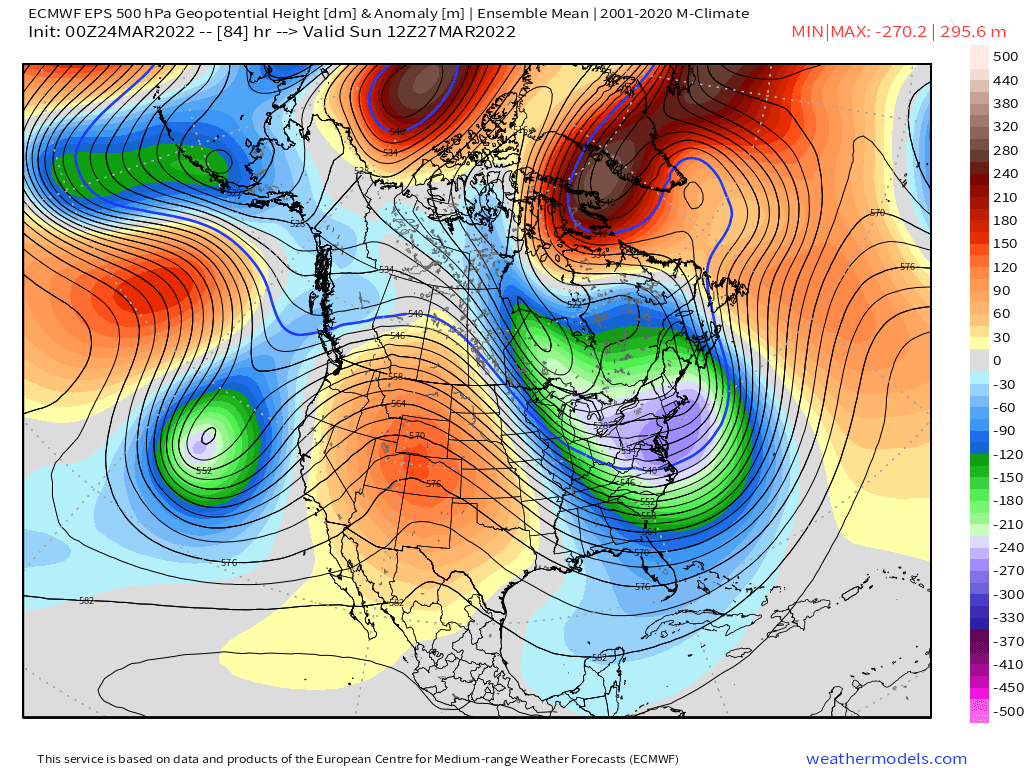 With the ridge in place, we see temperatures climbing well above average for the weekend in Denver, with the mid 70s possible Saturday, Sunday, and Monday before cooling off Tuesday:

The pattern looks to swing back the other way next week, as indicated in the downward trend of temperatures beginning Tuesday.
Looking at the 500 mb pattern over the next 5 days we see that ridging in place, with the trough over the east: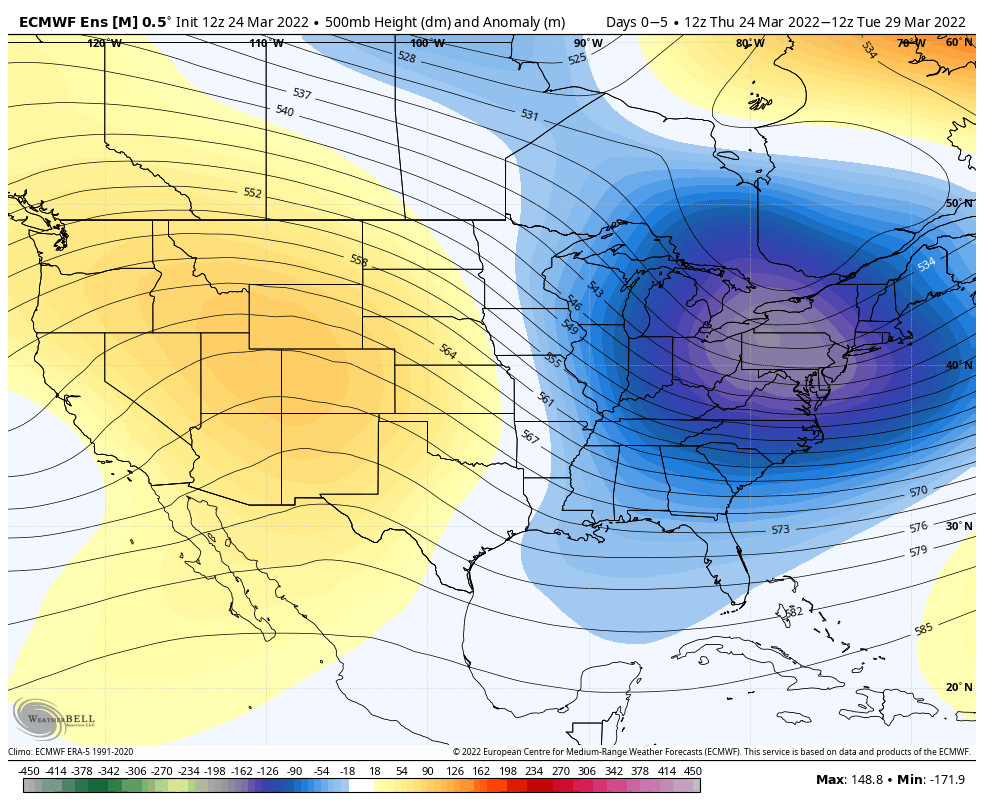 Temperatures under the ridge will be quite warm: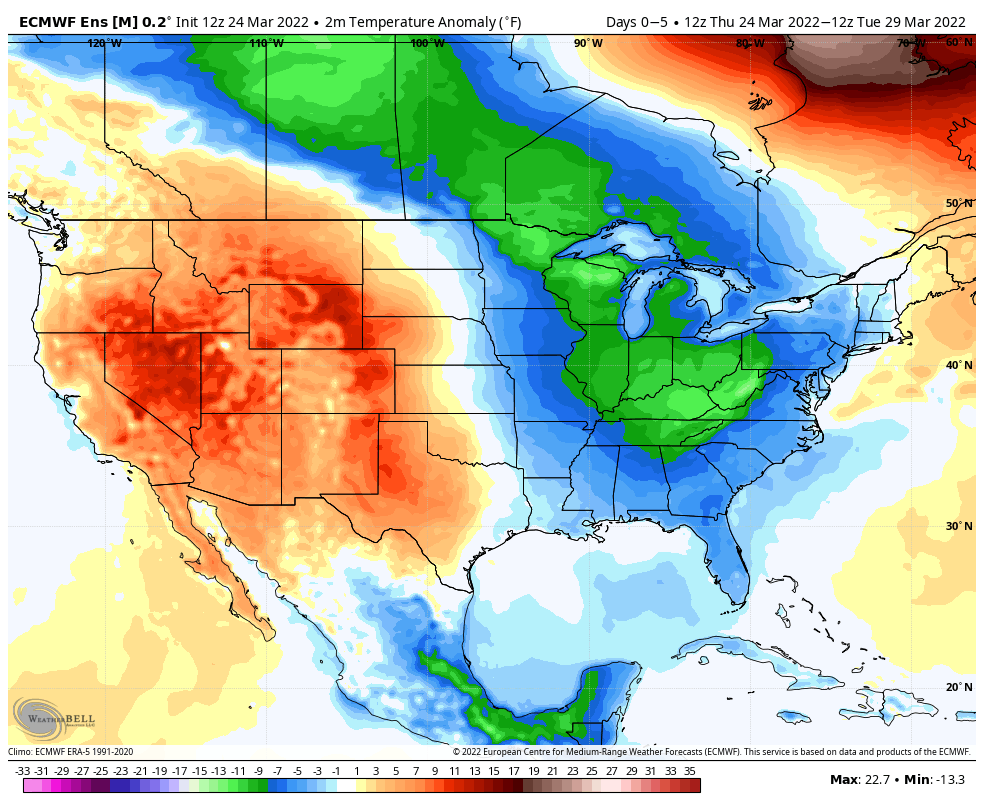 For the 5 days ending next weekend, we see that ridge replaced by a trough overhead: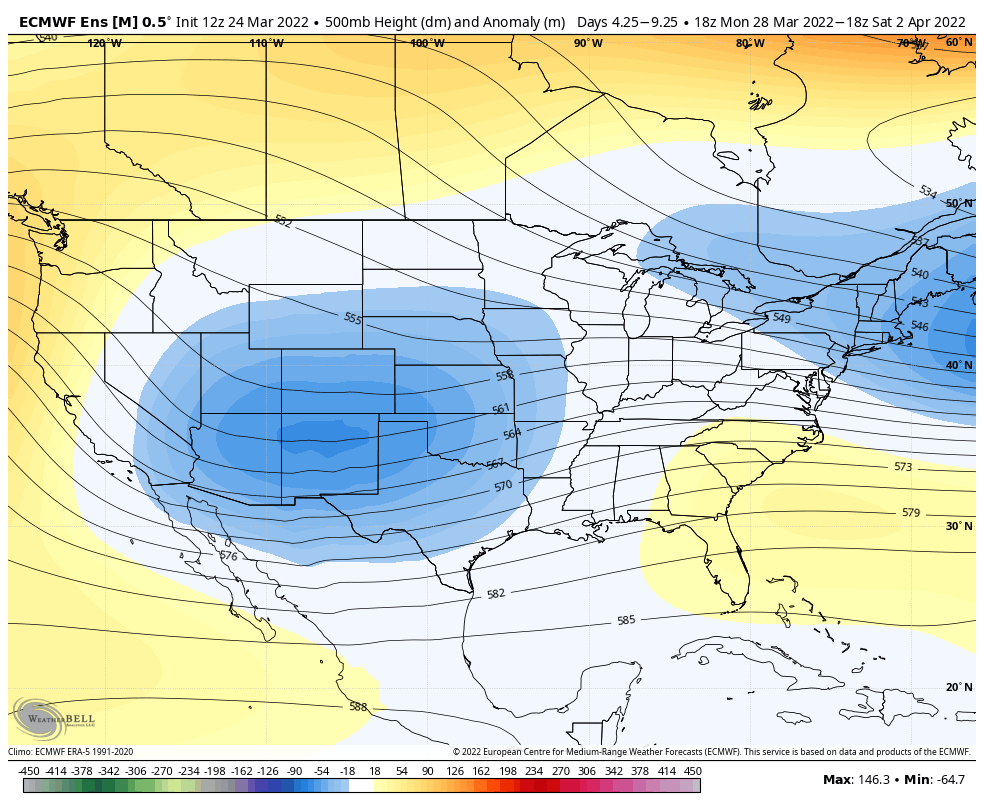 And a return to colder than average temperatures as well: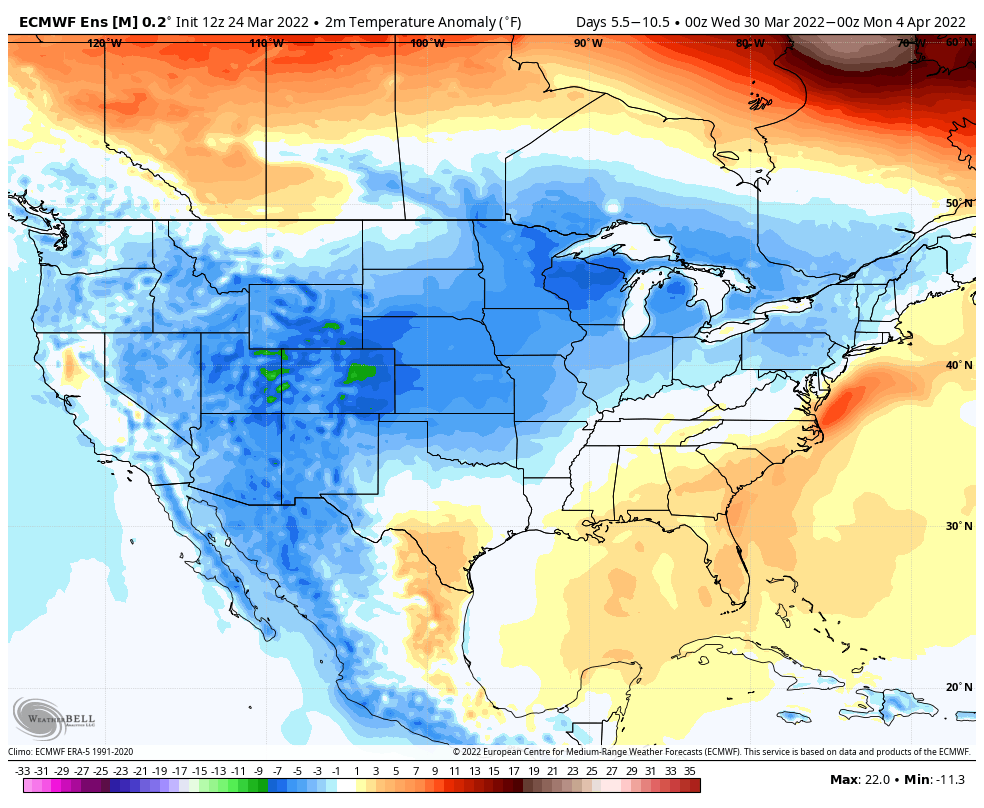 Models are wavering on the details, but it looks like a good bet you'll want to keep an eye on the forecast next week. A storm will move through by the middle to latter half of the week, but how organized it'll be, and what its track will be remains to be seen. Like with the last system, some models are bringing a strong trough through along a favorable track for precipitation across Northeast Colorado, while others are much further south and east, much like this last week.