Well, models have cooled once more since our update last night. This morning's data much better aligns with our idea for how the next 12 hours or so will pan out.
Rain and snow has already developed across much of the state, with most areas seeing just light rainfall across Eastern Colorado this morning, but some heavier showers forming across the plains as of mid morning: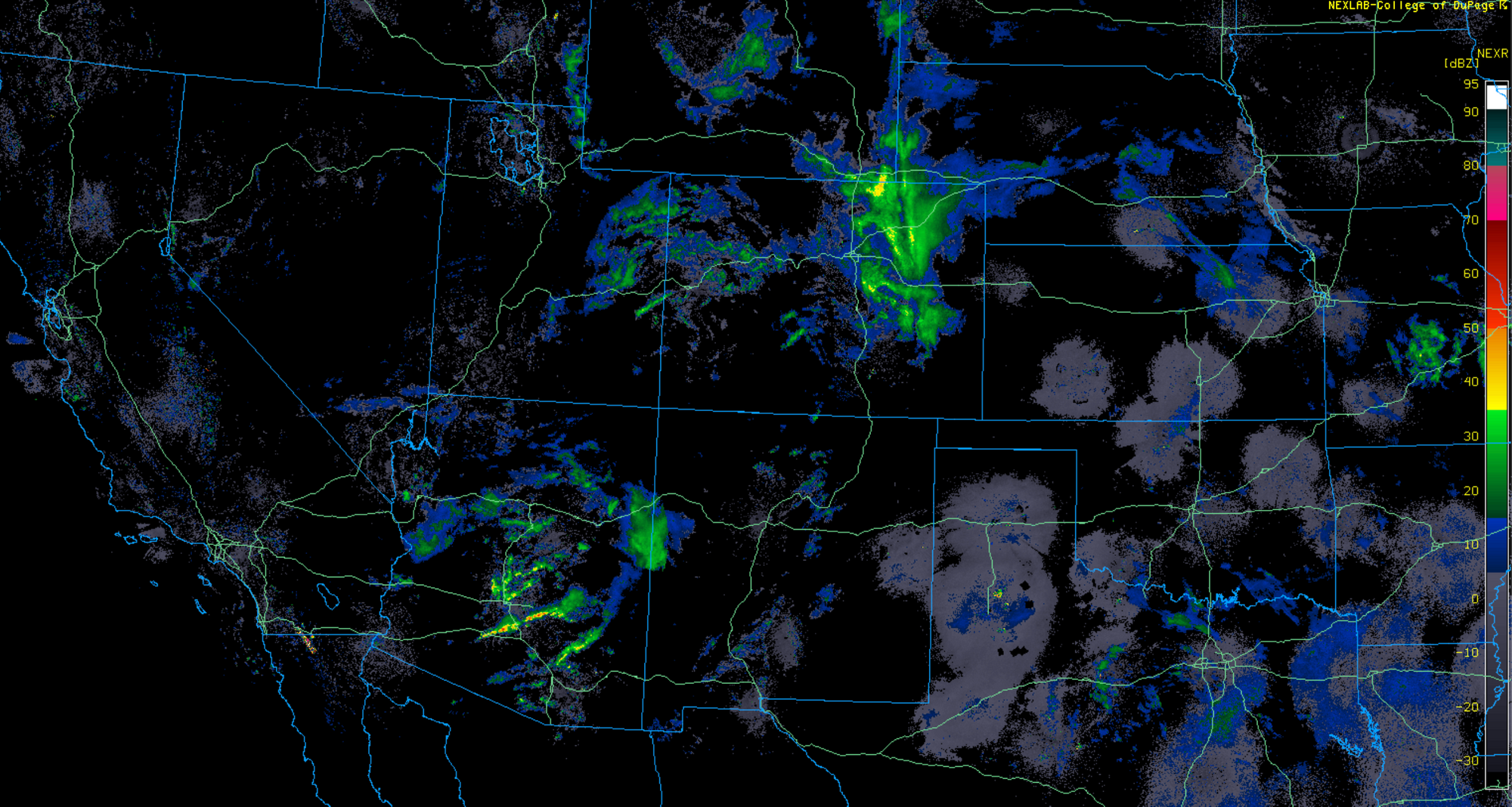 Latest data shows precipitation totals in the 0.5" to 0.8" range for the Denver metro area, with totals approaching 1" for portions of the Front Range mountains and foothills through Wednesday morning. Some appreciable moisture for the higher terrain of Western Colorado is on tap as well, most falling in the form of snow.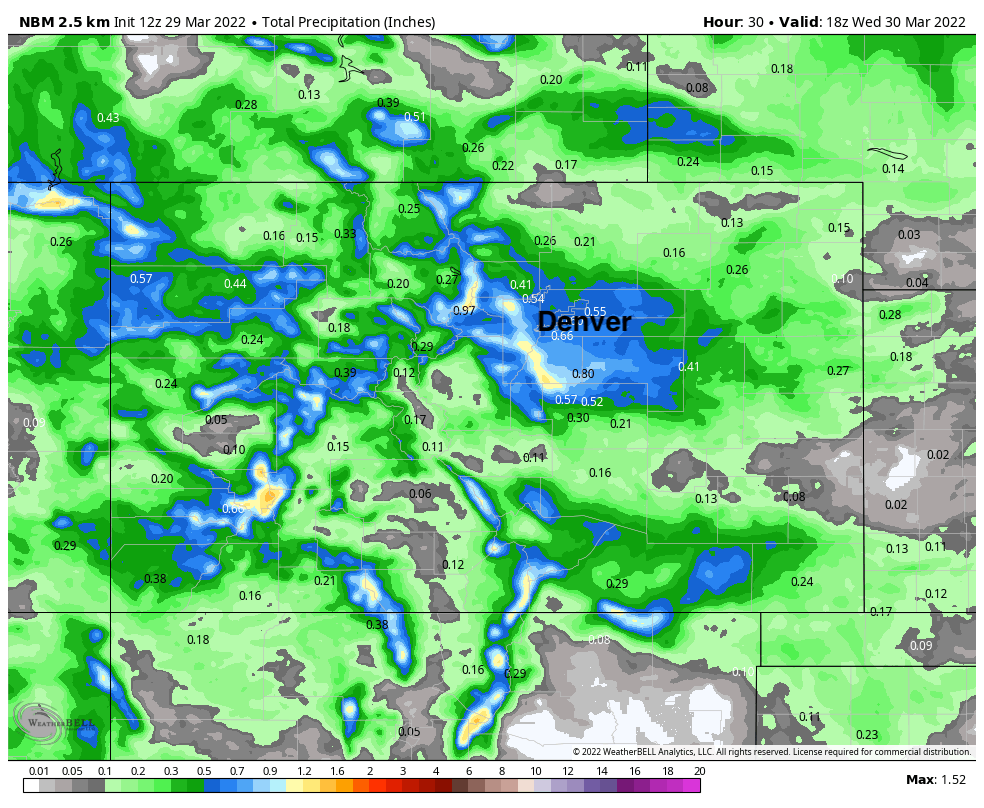 The big question will be around the rain/snow line this evening and tonight along the immediate foothills west of Denver and the Palmer Divide. Snowfall potential in Denver looks down this morning, but should heavier precipitation setup over the city, we could see changeover to snow lead to a quick slushy inch or two in spots.
The latest HRRR shows moderate to heavy snow setting up over the foothills this evening, with pockets of heavier rain (some thunder too perhaps!) at lower elevations.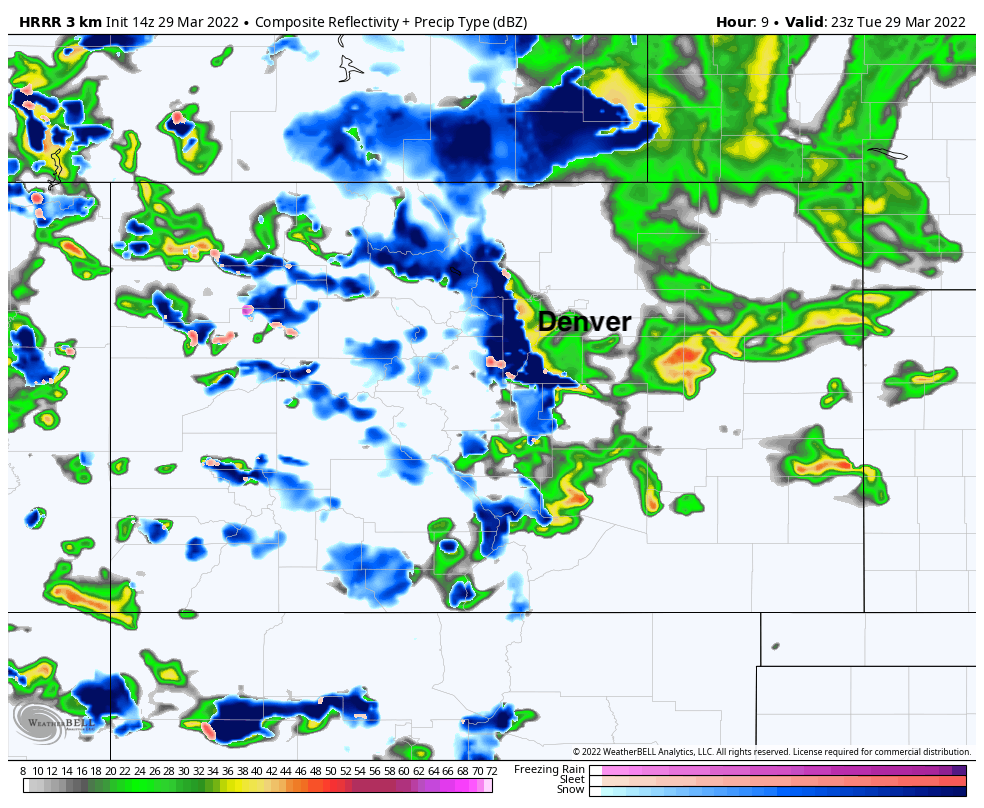 Overnight we see the rain change to snow across the Palmer Divide, with mostly rain or a mix in the city proper. Depending on when changeover occurs, areas at higher elevations could see a period of moderate to heavy snow this evening/overnight combine with strong winds equating to poor visibility and quick accumulating snow. If your travel plans take you into the foothills or across the Palmer Divide between Denver and Colorado Springs this evening and overnight, plan accordingly.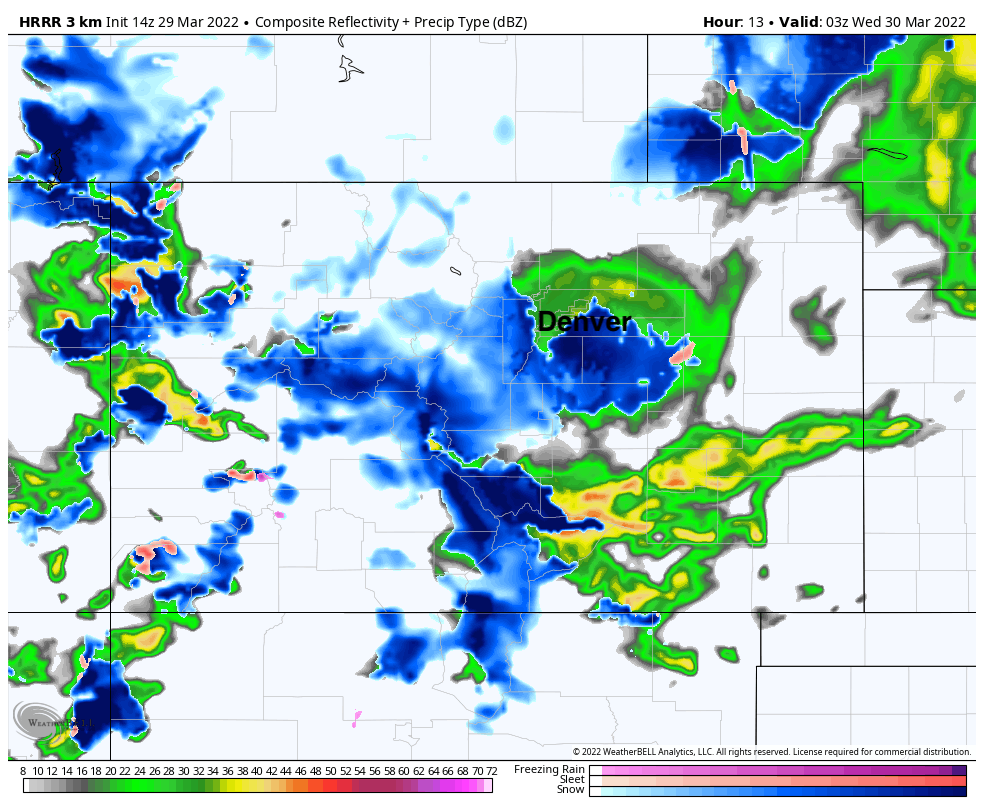 For our snowfall forecast we'll put the Denver and COS metro areas in in the T - 2" range, with 1 - 4" for the higher terrain across the immediate foothills and western Palmer Divide. Higher peaks to the west could end up in the 3 - 7" range, with some pockets of greater totals possible.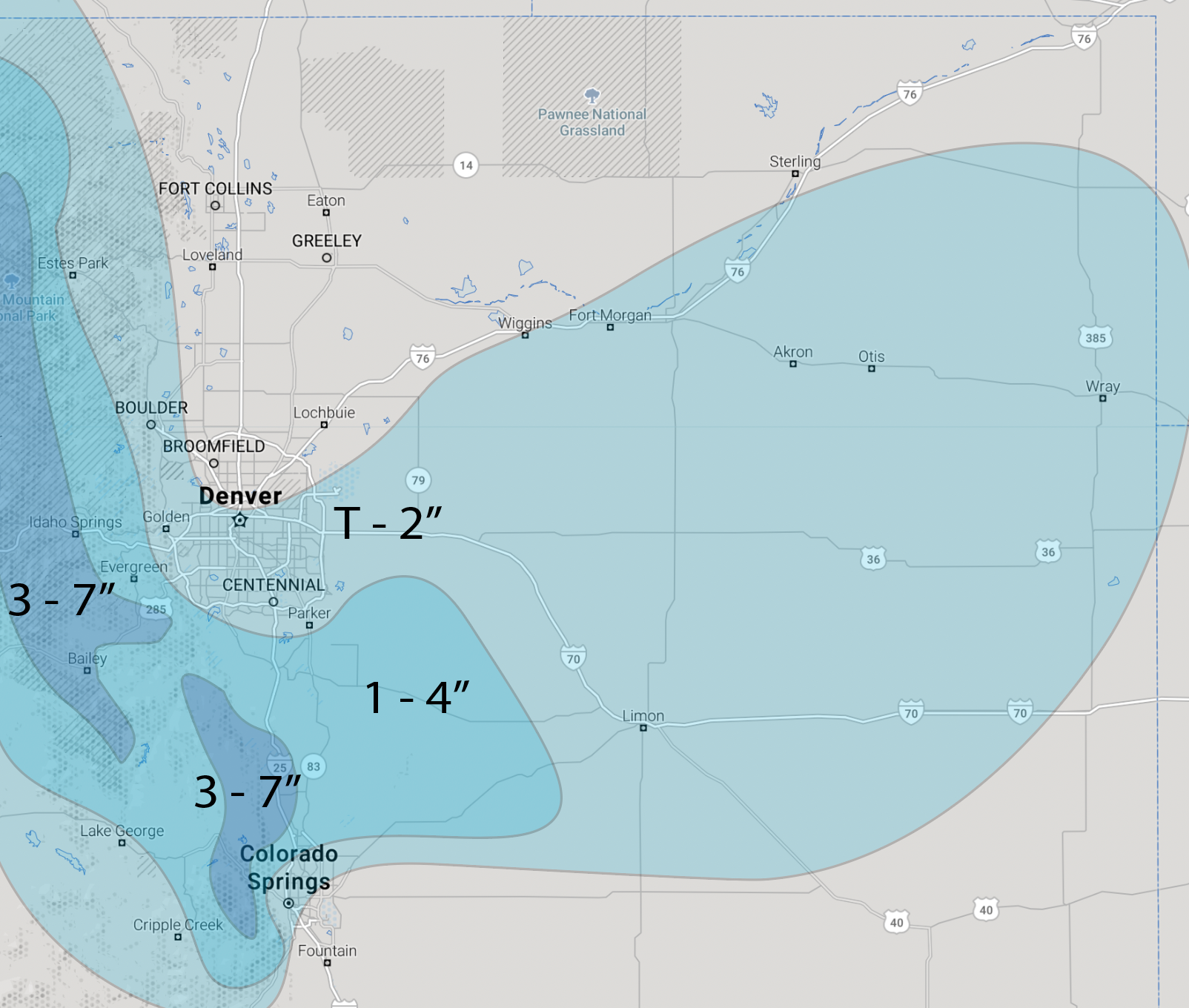 The worst of the rain and snow is expected before midnight tonight, with conditions improving toward Wednesday morning.
Travel could be tough for a few hours this evening, especially at elevations, with some slick spots for the morning commute on Wednesday as well. Wednesday will be chilly, with milder temperatures during the day Thursday before a bit more rain and snow returns to the state late Thursday into Friday.