The latest system to bring rain and snow to portions of Colorado will work through the region through the remainder of the day and overnight. For most, it won't be all that impactful of an event, and in comparison to many of our recent systems, is but a tiny blip in the flow.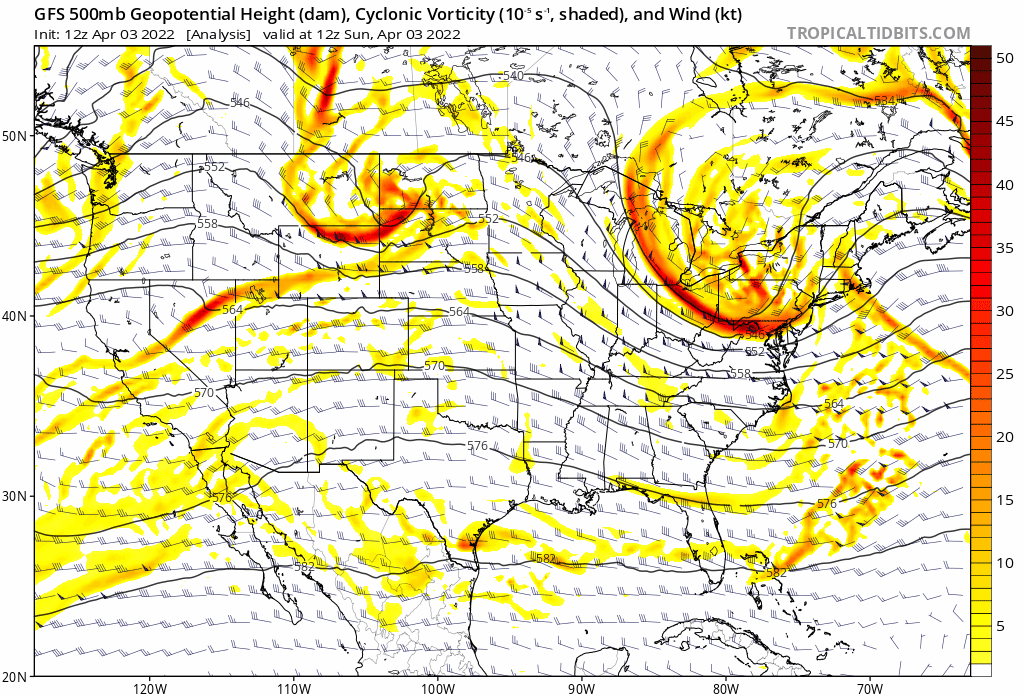 Still, we've some rain and snow across the state today, and some of those snow showers will work their way across the foothills and Palmer Divide overnight.
The latest HRRR shows where the greatest snowfall totals are expected through Monday morning, focused mostly over the higher terrain of south-central Colorado. Northern and Northeast El Paso County could see some of those rain showers transition to snow as we cool tonight, so a coating to 1" of snow should not be ruled out.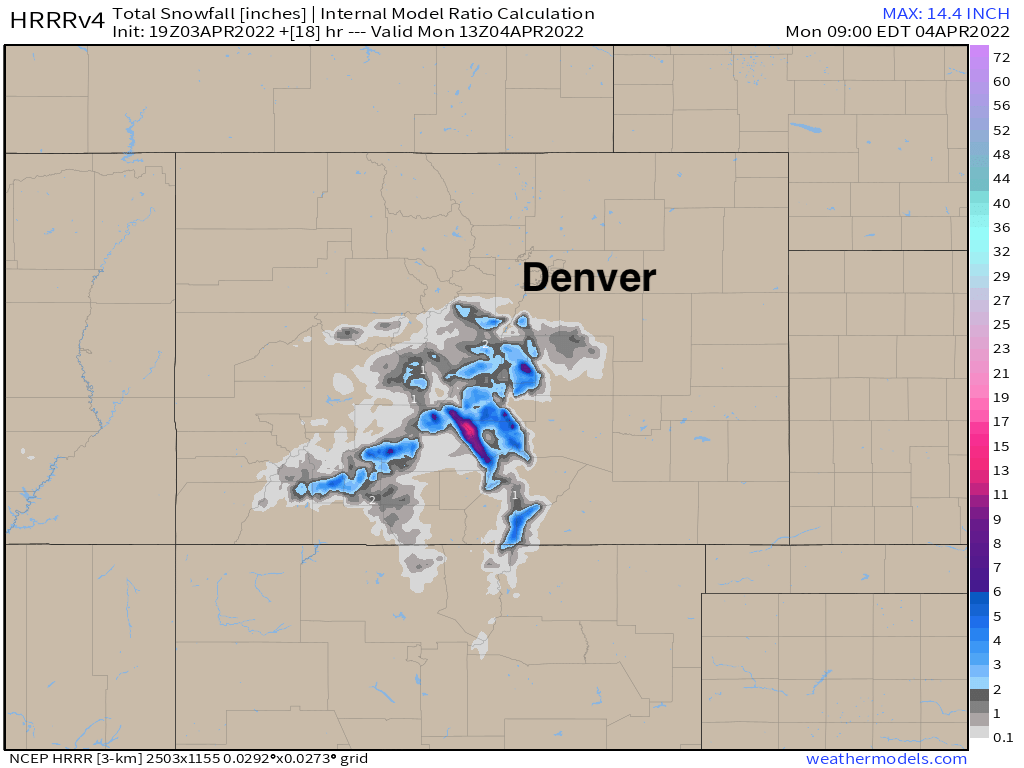 After a warming briefly Monday, we begin to feel the impacts of the next system to impact the state. This one, while stronger, will pass too far north to deliver appreciable rain and snow to most of the state, but a good shot of cooler air for Wednesday looks likely, as well as at least a chance for rain and snow for the Front Range Tuesday and Tuesday night.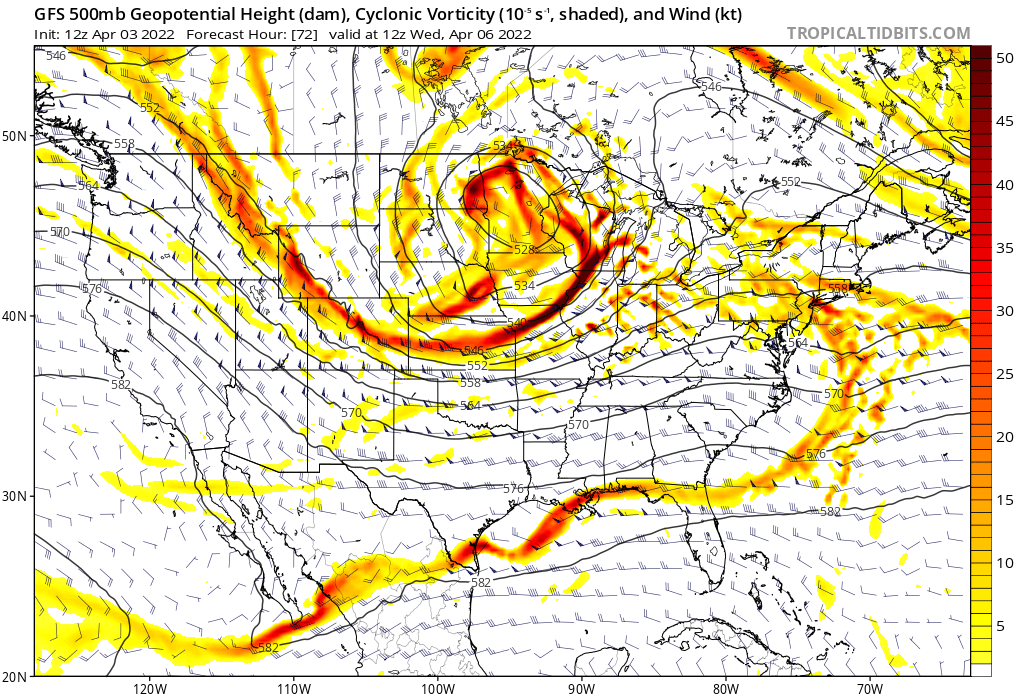 With that trough moving through the northern plains and Great Lakes midweek, colder than average temperatures will be ushered south along a northwest flow aloft. Here are temperature anomalies for Wednesday afternoon: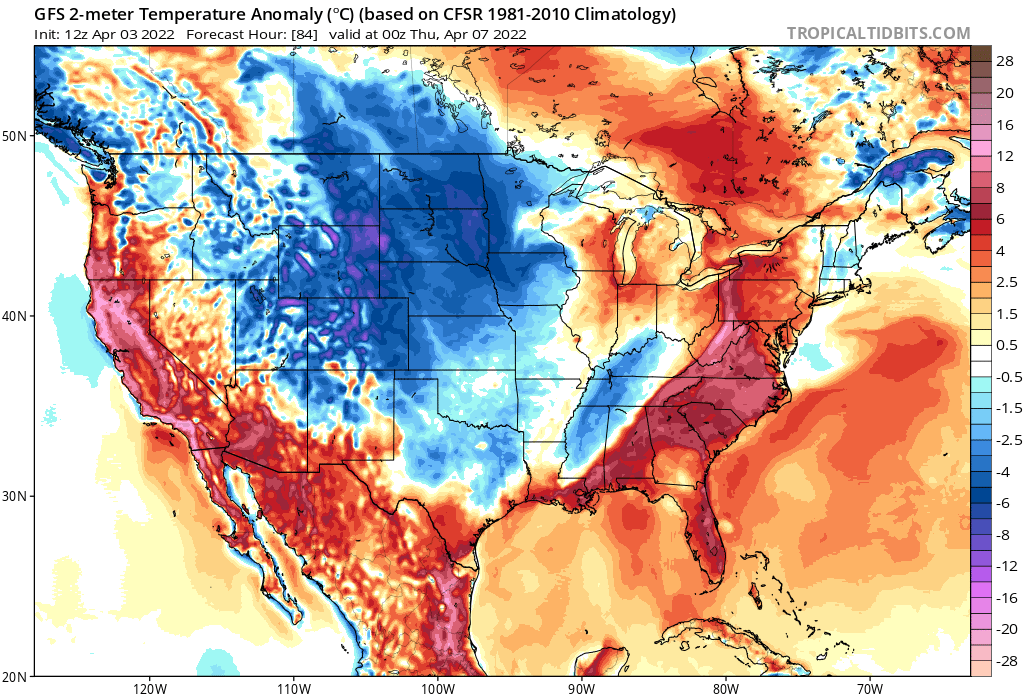 For Denver this means we warm to near 60F on Monday, cooling Tuesday with the passage of the next front (and perhaps some rain), followed by highs only near 40F(!) on Wednesday, with gusty winds making it feel much colder than that at times.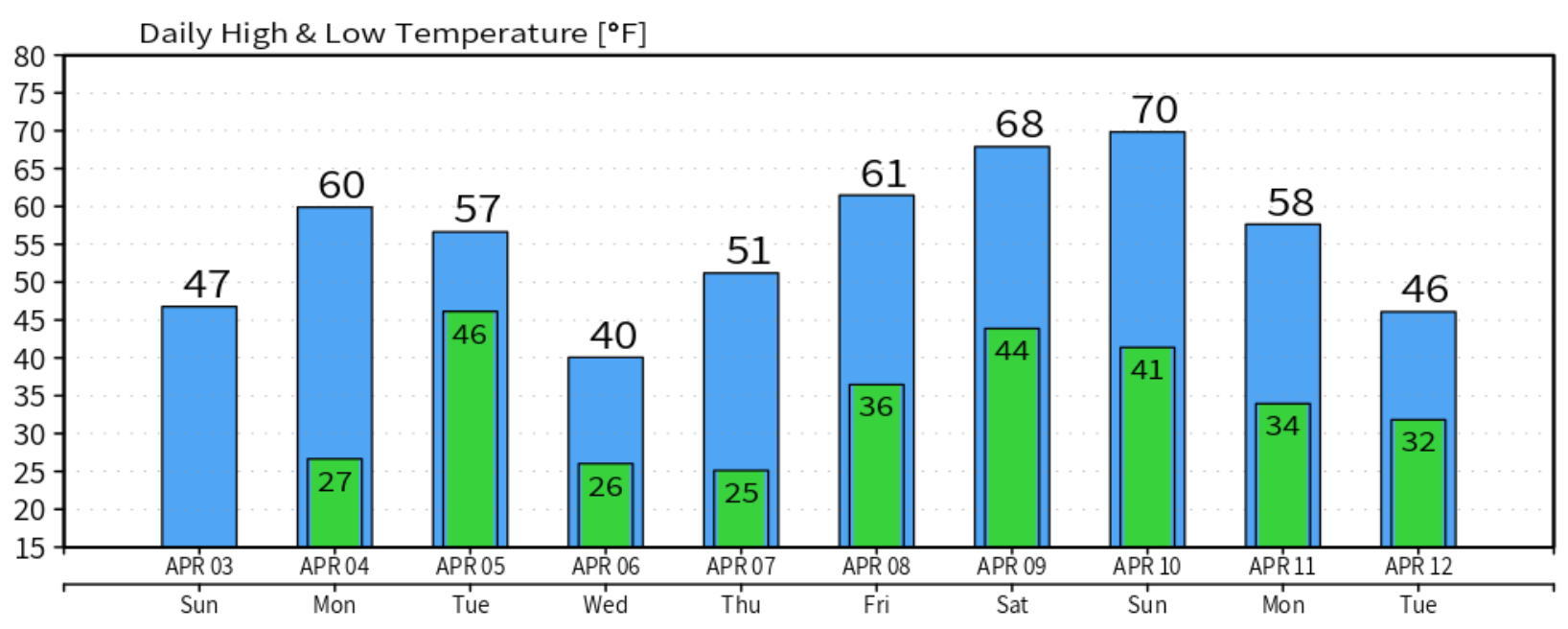 The cool off will be short-lived, with temperatures warming to near 60 and possibly 70 by the end of the week and weekend.
Beyond the weekend models diverge on the overall pattern, though a relative active look remains. The Euro (as you can see above) shows another strong system moving into the Great Basin for the second week of April. Its current track pulls the system too far north too fast to bring much wet weather to Eastern Colorado, but similar to this week – a pretty sharp cool down. The GFS doesn't show much for mid next week, and instead brings a trough through the following weekend.
For now, we track this week's rain, snow, wind, and midweek cool down. Look forward to the end of the week and next weekend, then focus on what may come.