Easter weekend is here, and the weather has calmed for Friday and Saturday but do expect the wind to ramp up again Sunday.
Since wind has been the biggest topic around the area recently, let's start there. I'll have metro area specifics following a brief overview of the state.
Although the wind is calmer than it was, it isn't totally gone. We can take a look at breezy/windy areas across Colorado for the weekend. Saturday's wind hits the mountains and the Palmer Divide.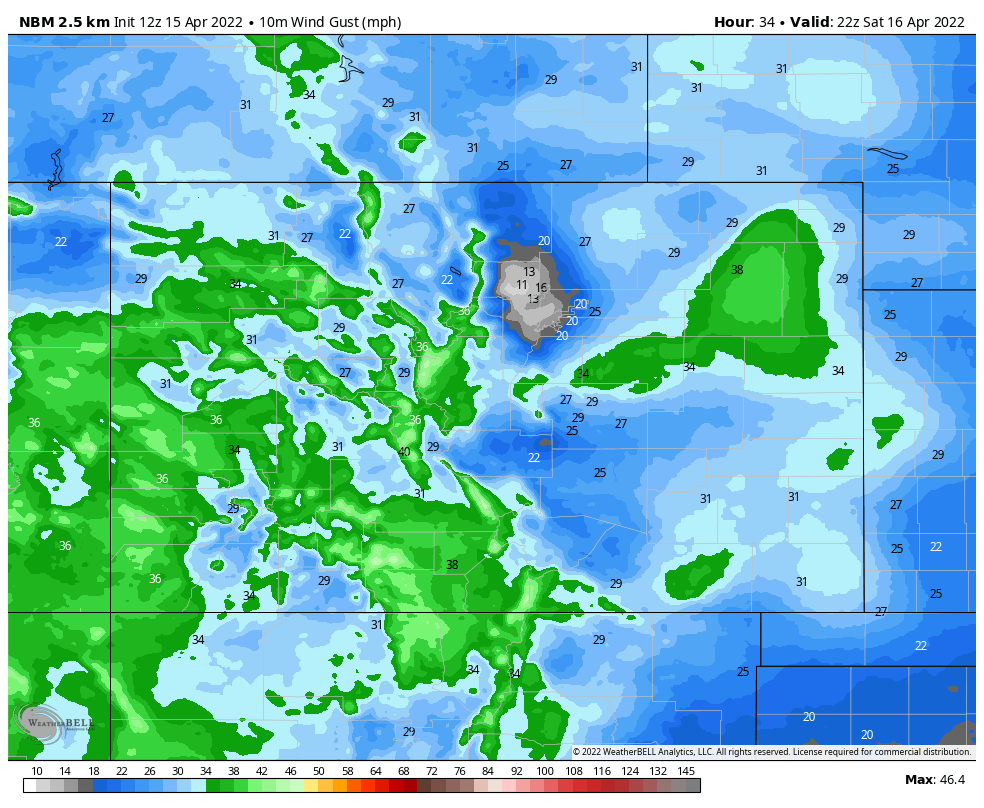 Sunday's wind picks up in the metro areas but mostly hits the Cheyenne Ridge and Front Range Mountains.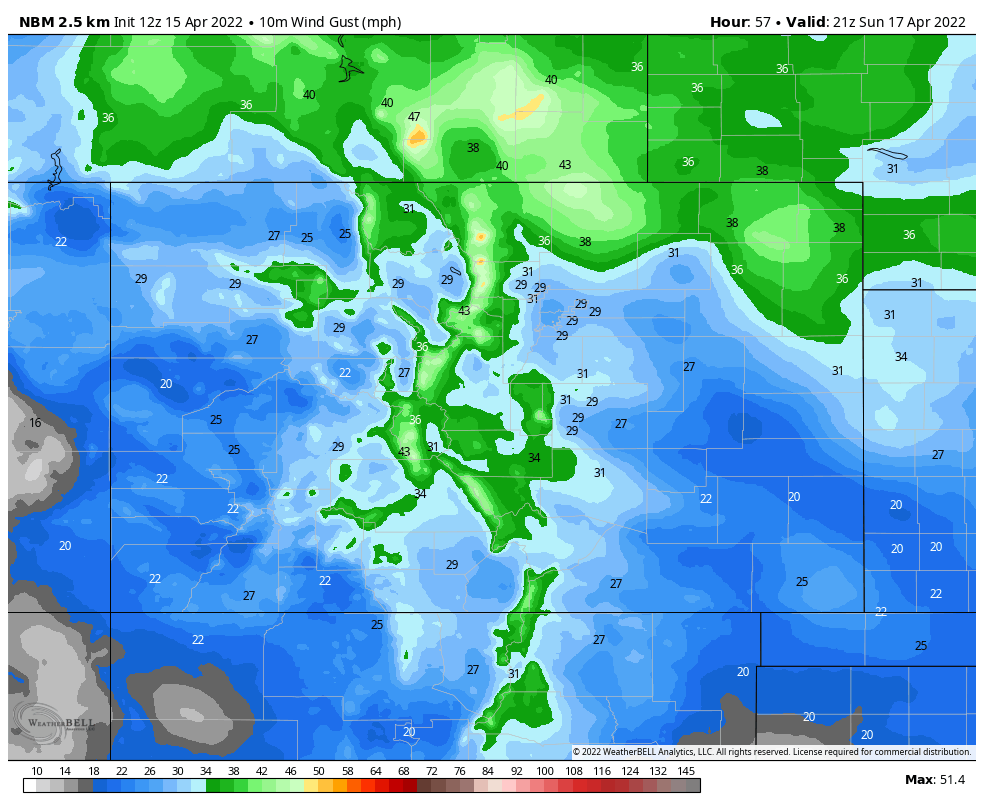 With that said, it will be somewhat wind chilly in areas but overall we do have a relatively mild weekend on tap but there will be cloud cover to consider too.
Saturday's high temperatures: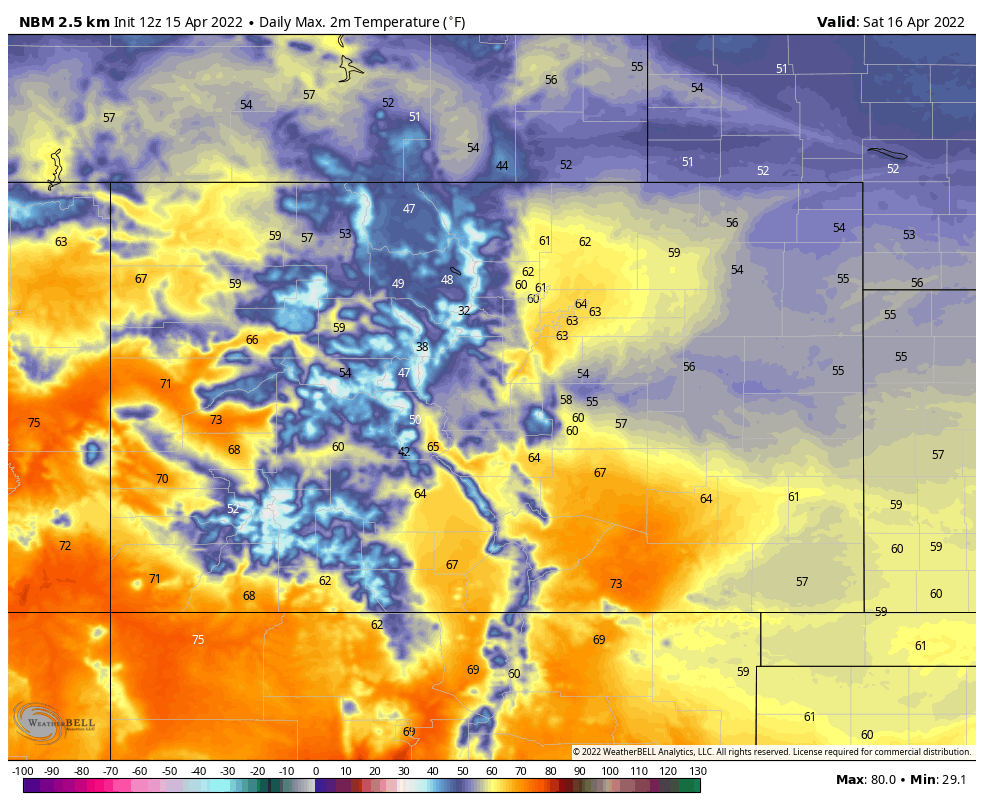 Sunday's high temperatures: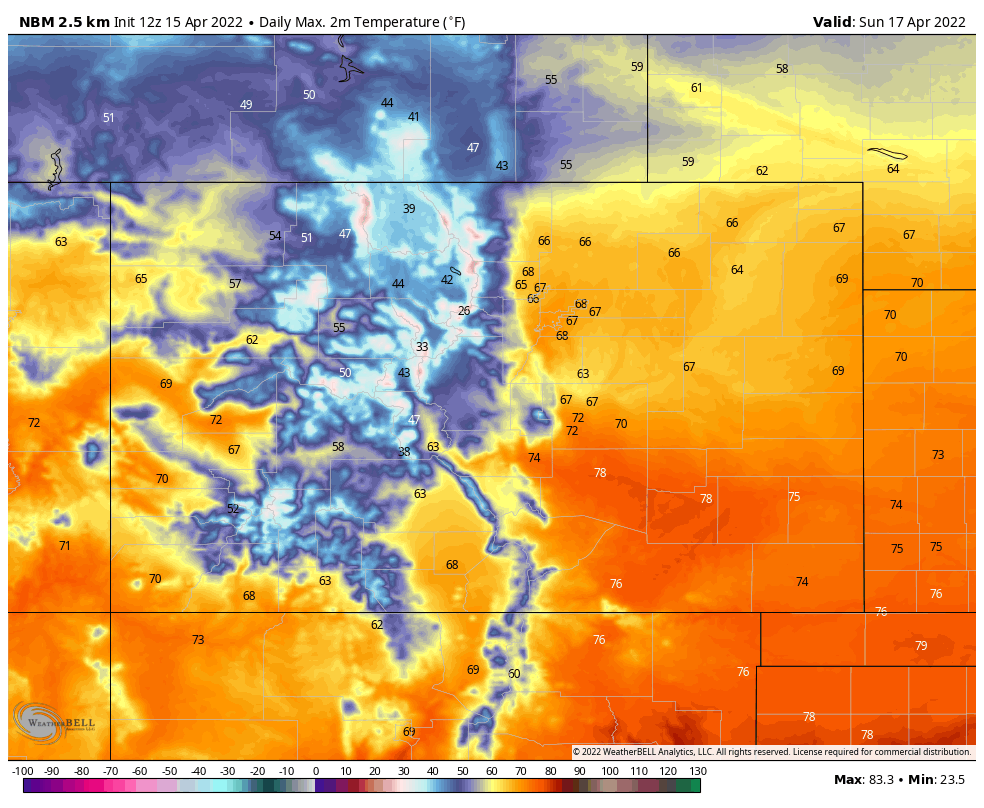 Although the temperatures are mild, cloud cover will be shading many of us during the weekend. Here's an animation of clouds for Saturday and Sunday, with Saturday looking to be the cloudier of the two.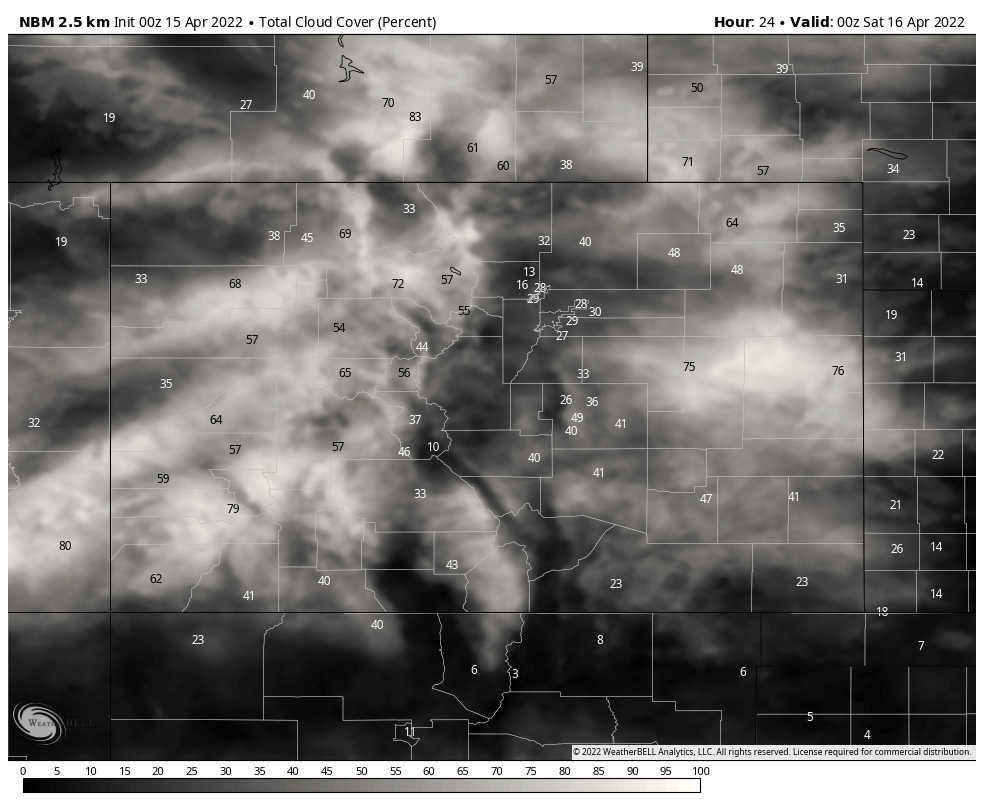 Per precipitation, we do have more rain and snow headed to parts of the state this weekend which will focus on the northern and central mountains. Although a shower is possible in the metro areas, it is quite unlikely. Total precipitation is shown for the state, and then I'll show snowfall totals.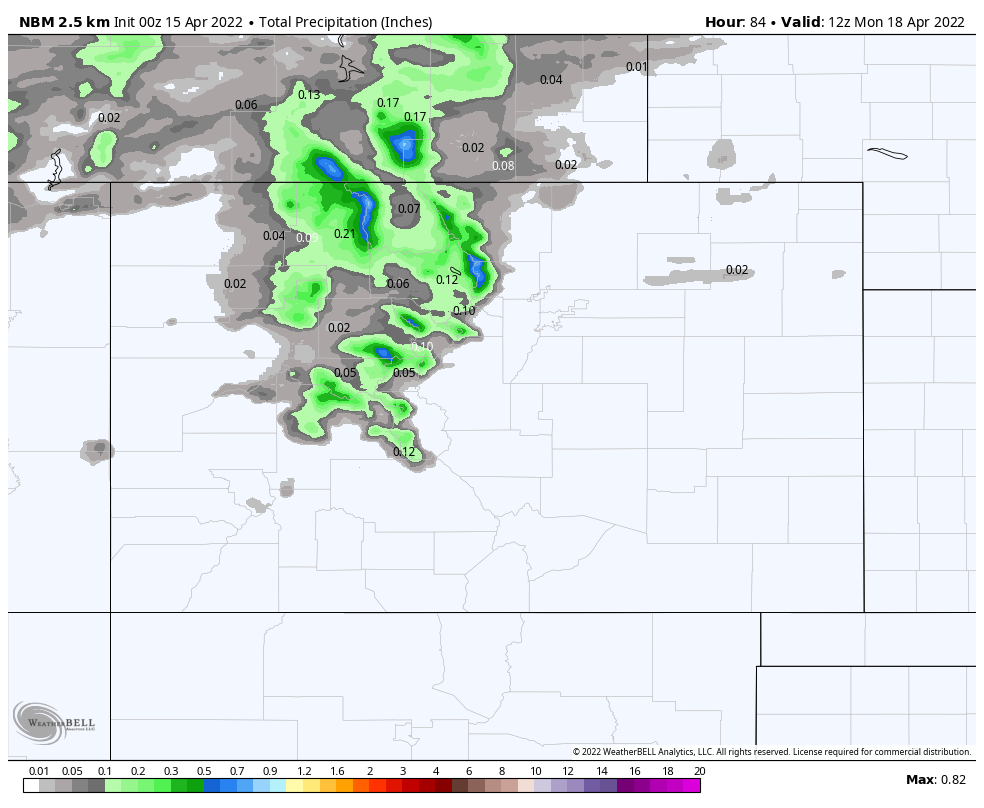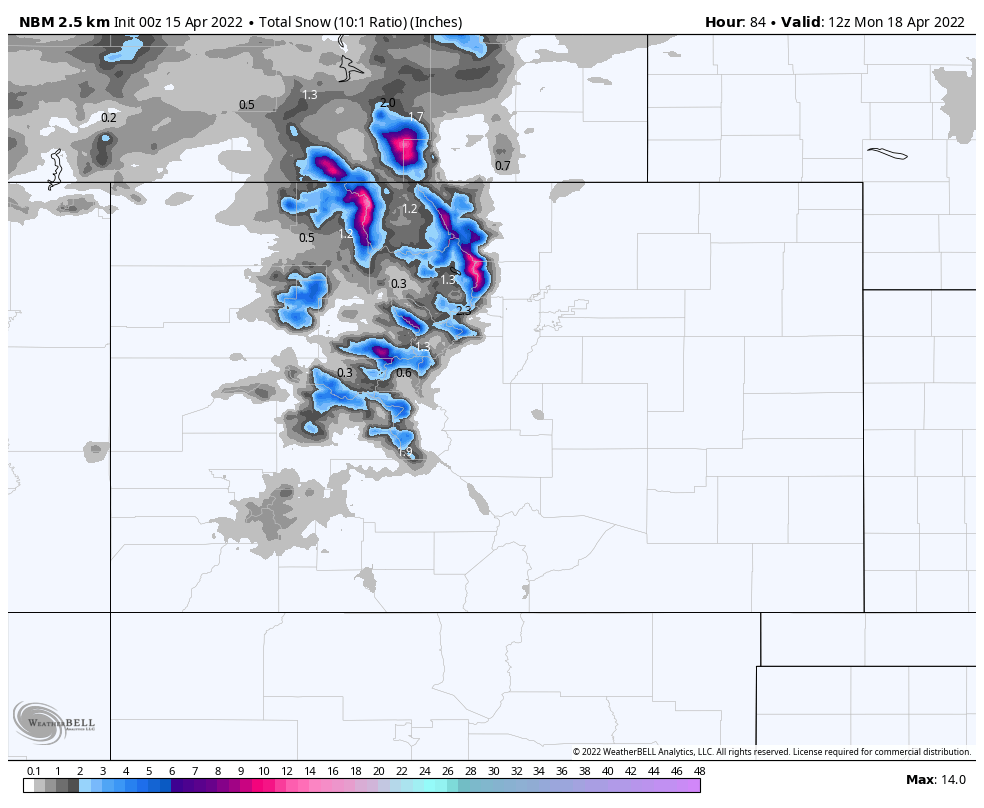 As we put this all together for Denver, here's the hourly planner: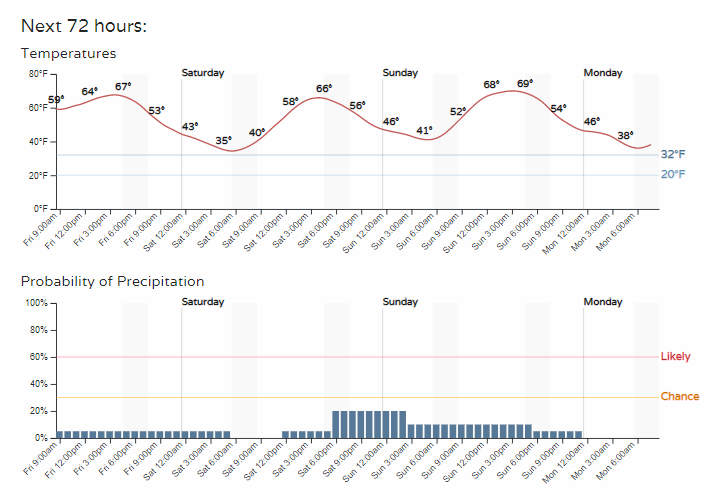 For the week, it appears mostly quiet regarding precipitation chances until the 23rd to 24th or so. Temperatures will be moderating with some near 80-degree temperatures on the way.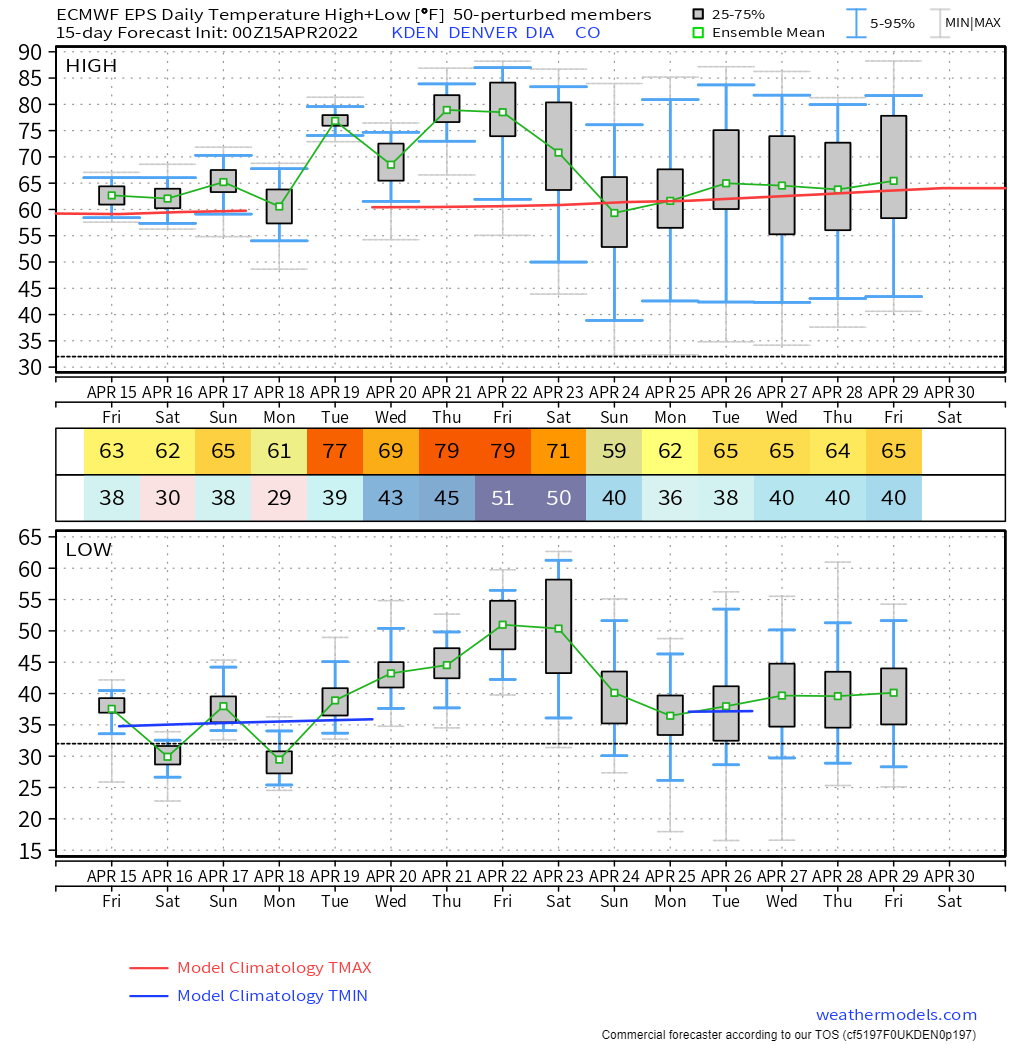 And, finally, for those who need specific sunrise and sunset information I pulled Denver's data but suggest you head to timeanddate.com for location specific sunrise and sunset times.

Have a wonderful weekend.