We hope you enjoyed the holiday weekend, despite the wind. As we look through this week we have some discussion about the wind, some of the warmest temperatures of 2022 so far and then a look at the next chance for rain and snow.
First, when it comes to the wind it isn't as bad Monday as it has been. With that said, however, don't expect that to last. It will be another week with periods of windy conditions across the state, particularly the mountains and the south. The following map shows where the stronger winds will be for the week through Sunday evening.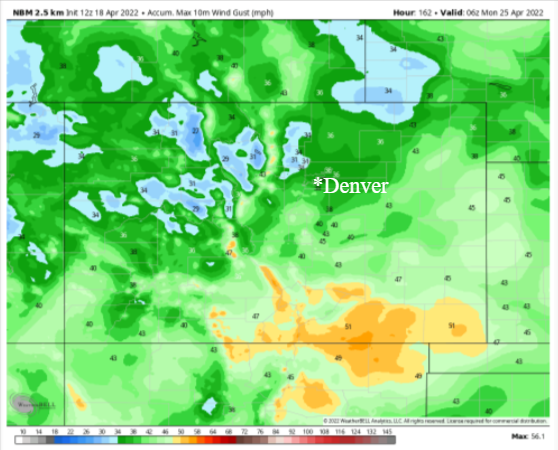 Second, with this wind does come some of the warmest temperatures we've felt so far this year. For Denver, the week's highs and lows show some near-80° highs on tap.
Looking at that temperature chart playfully, we can see waves...ridges of warm temperatures followed by dips or troughs by the weekend. With that playfulness in mind, let's apply that to the atmospheric pattern of actual waves and troughs to see how the week's flow will be.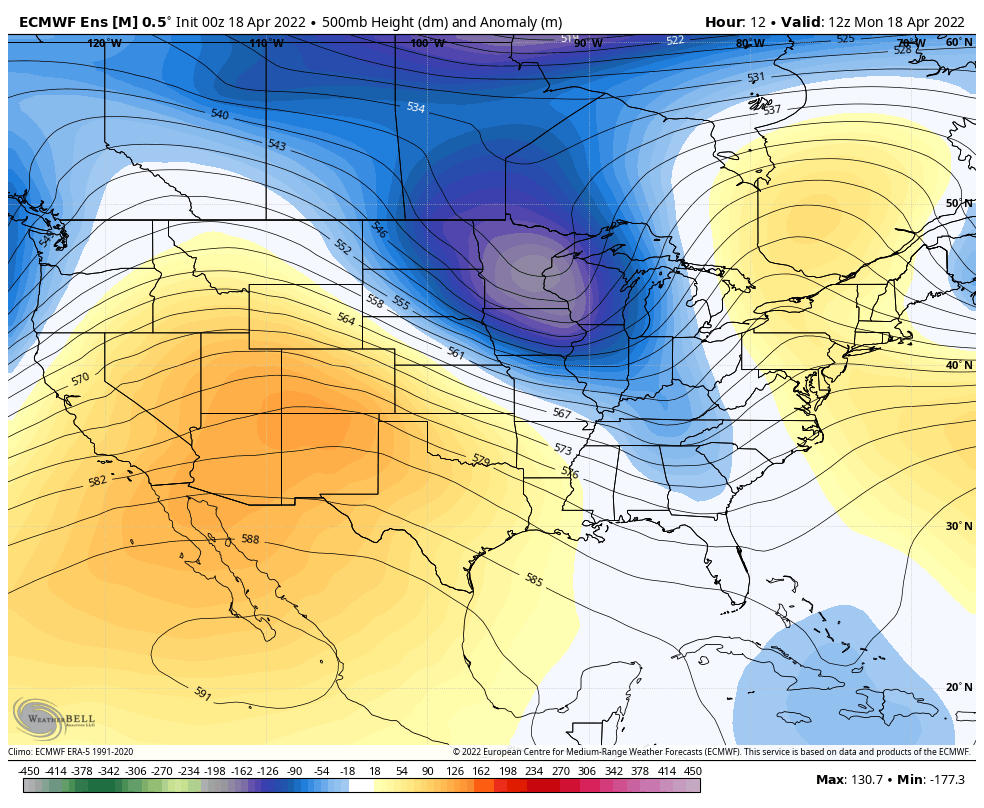 We start the animation with warm colors on the map over our region, that represents the atmosphere is "taller" or a ridge in the waves and occurs with warmer temperatures, i.e. Tuesday. At the end of the animation we have cold colors moving across the area, which represent a trough in the atmosphere or a "shorter" atmosphere with cold temperatures.
Third, the main storm track does remain across the north for the week and that will create the wettest conditions over the Pacific Northwest, Northern Plains and Great Lakes.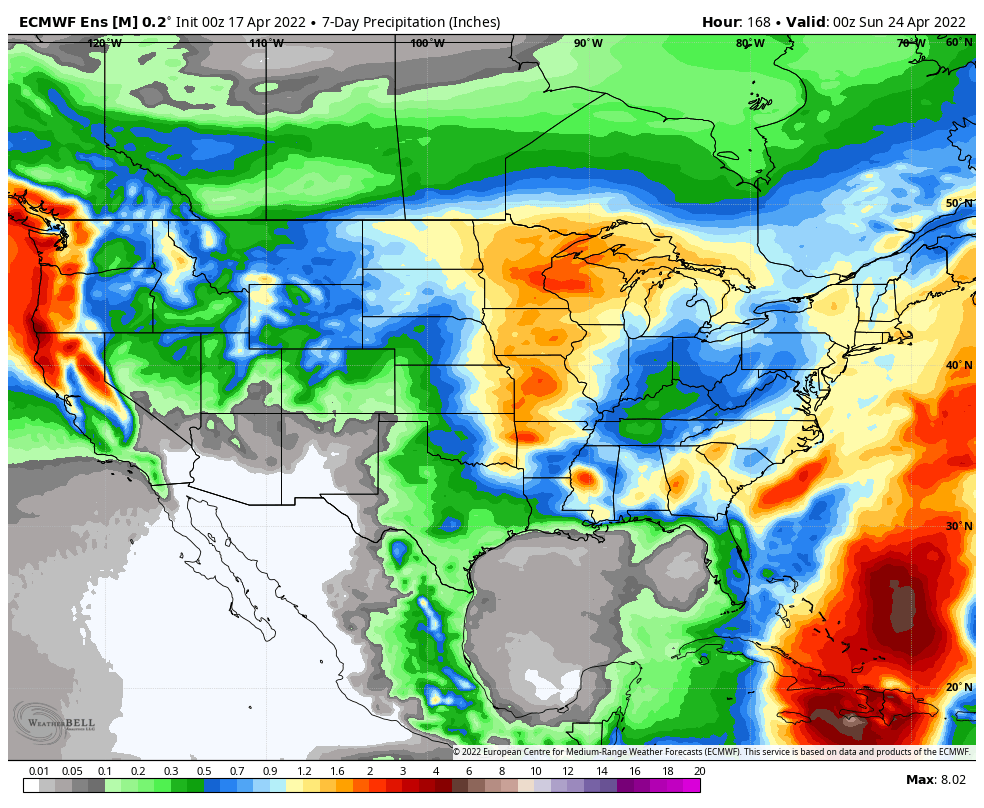 For those colder areas, like the Northern Plains, more snow is on the way after some historic totals already during the past week.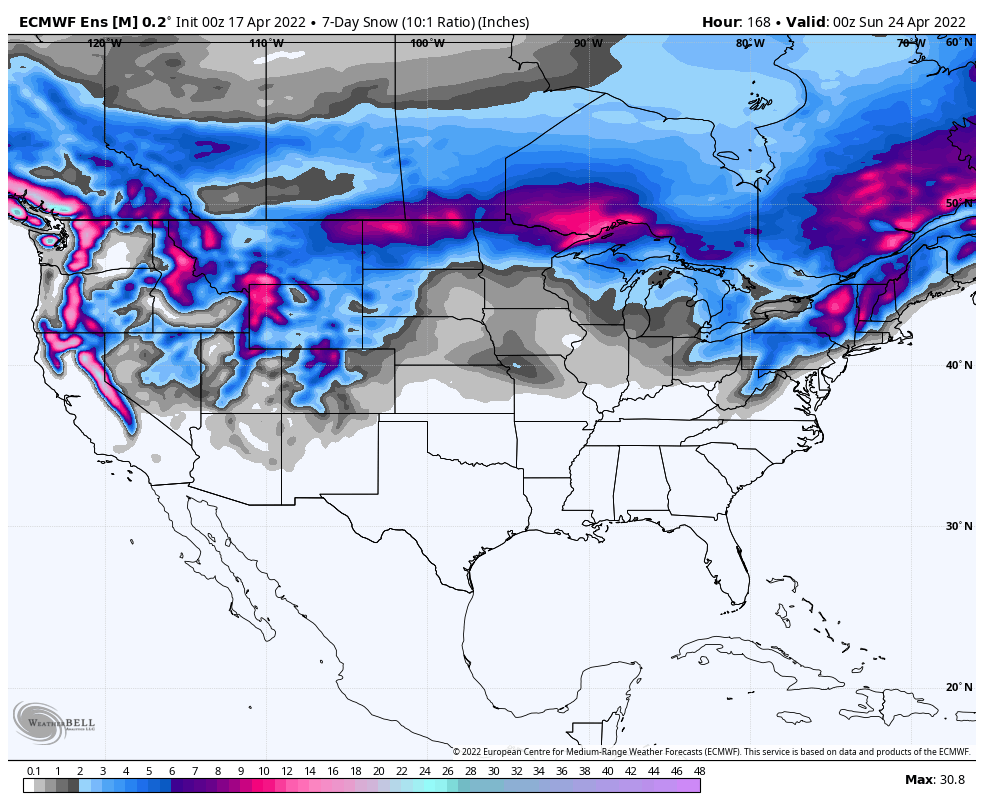 Although the main storm track is to our north, Colorado does have a chance for additional precipitation this week.
Although most of the action holds off until the weekend, just a bit of snowfall for the workweek: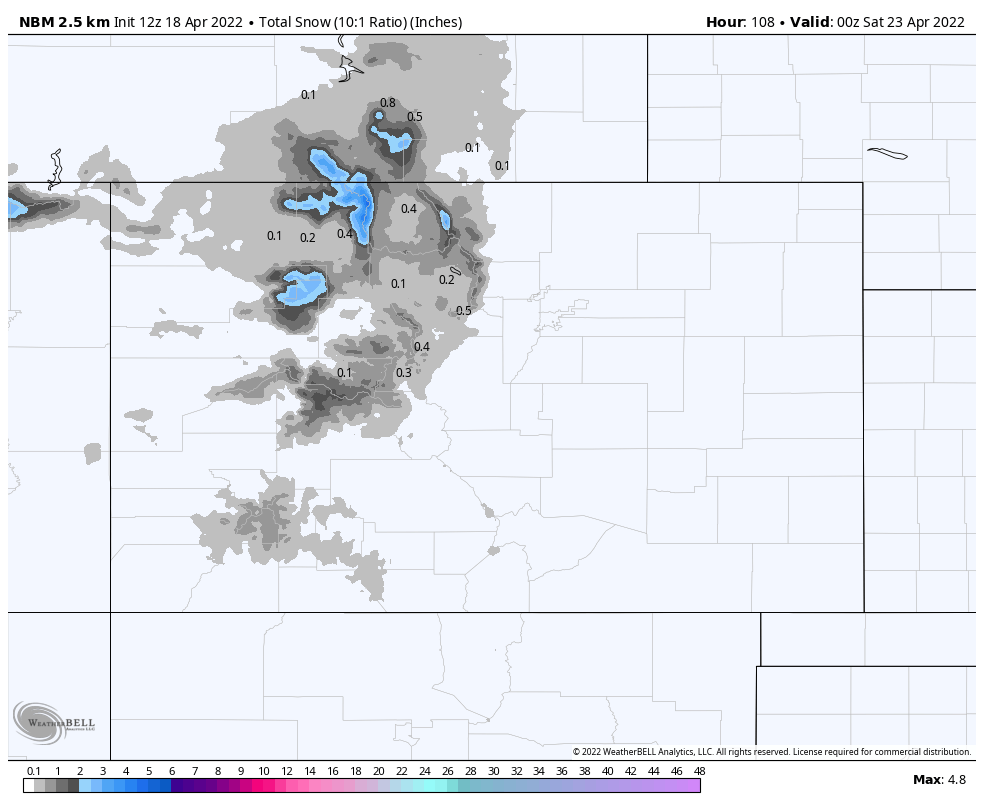 Then during the weekend we see the potential for quite a bit of snowfall across the central and northern mountains, especially North Routt County. Also notice, please do it casually and don't get excited just yet, see what's on the map here between Denver and the Springs; perhaps some snow for the Palmer Divide.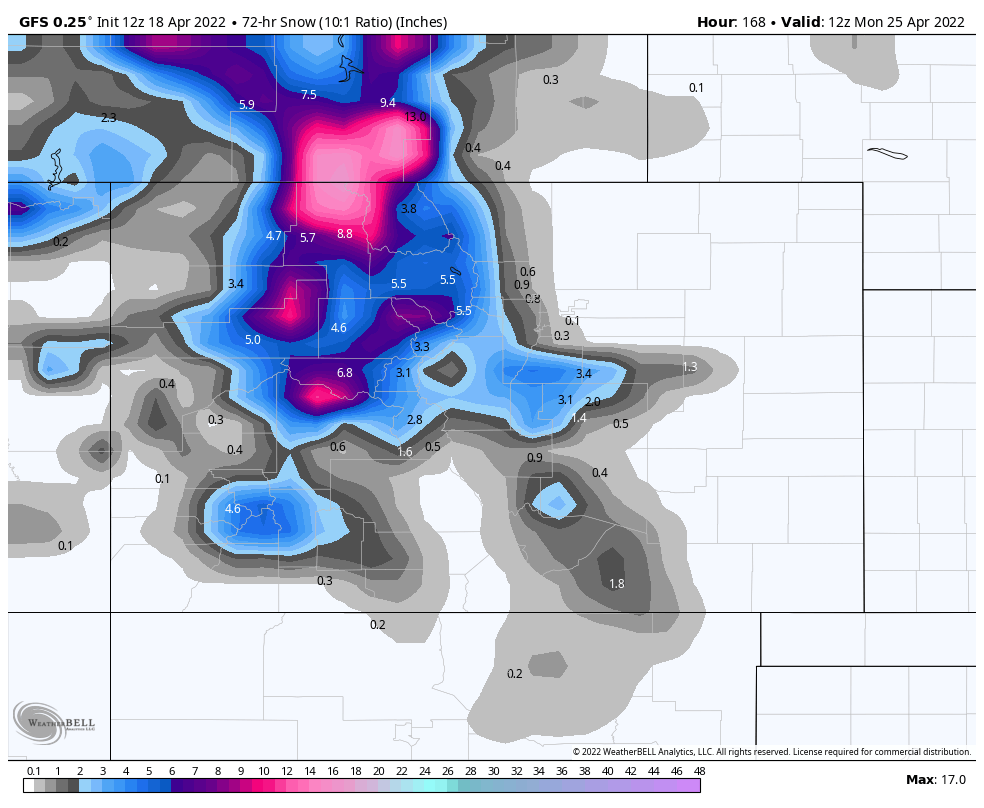 To wrap-up, yes, there may be precipitation across the metro areas this weekend including both rain and snow. Keep in mind, though, during the past couple of weeks we have seen our precipitation chances drop prior to a storm's arrival and things really have dried out as a result of that (and the wind). So, we will bring you an update later this week on potential rain and snow for next weekend - I sure would hate to jinx it by talking about it now.