Our stretch of dry and windy weather continues today, with much of the region, including Denver, under a Red Flag Warning through this evening. This means gusty winds and low humidity values will combine to lead to high fire danger across much of the state once again today.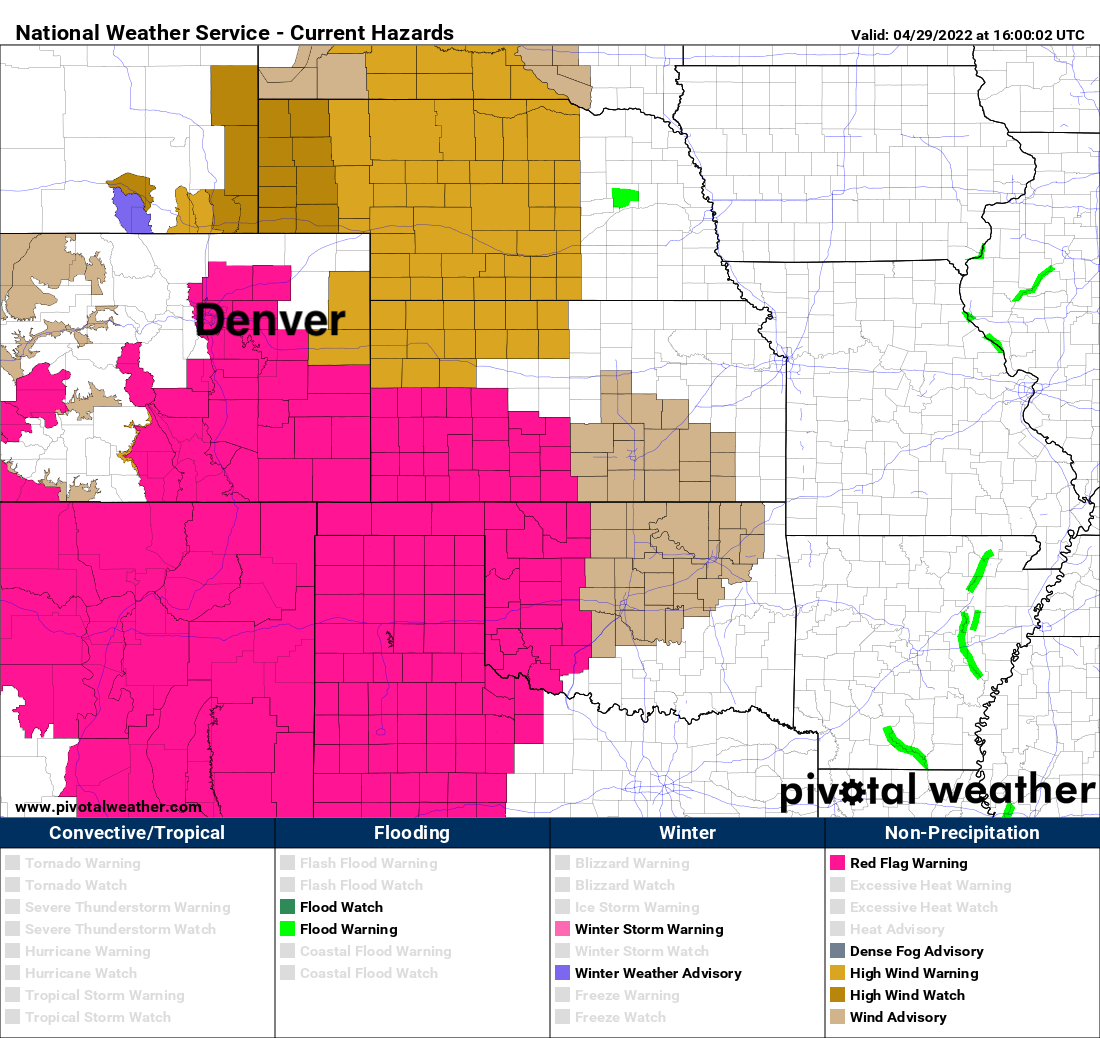 The Front Range will be on the dry and windy side of what could be a significant severe weather day across the central high plains. While the northern mountains could see some rain and snow Friday, much of the heaviest rains and potential for severe storms will be across Oklahoma, Kansas, and Nebraska today: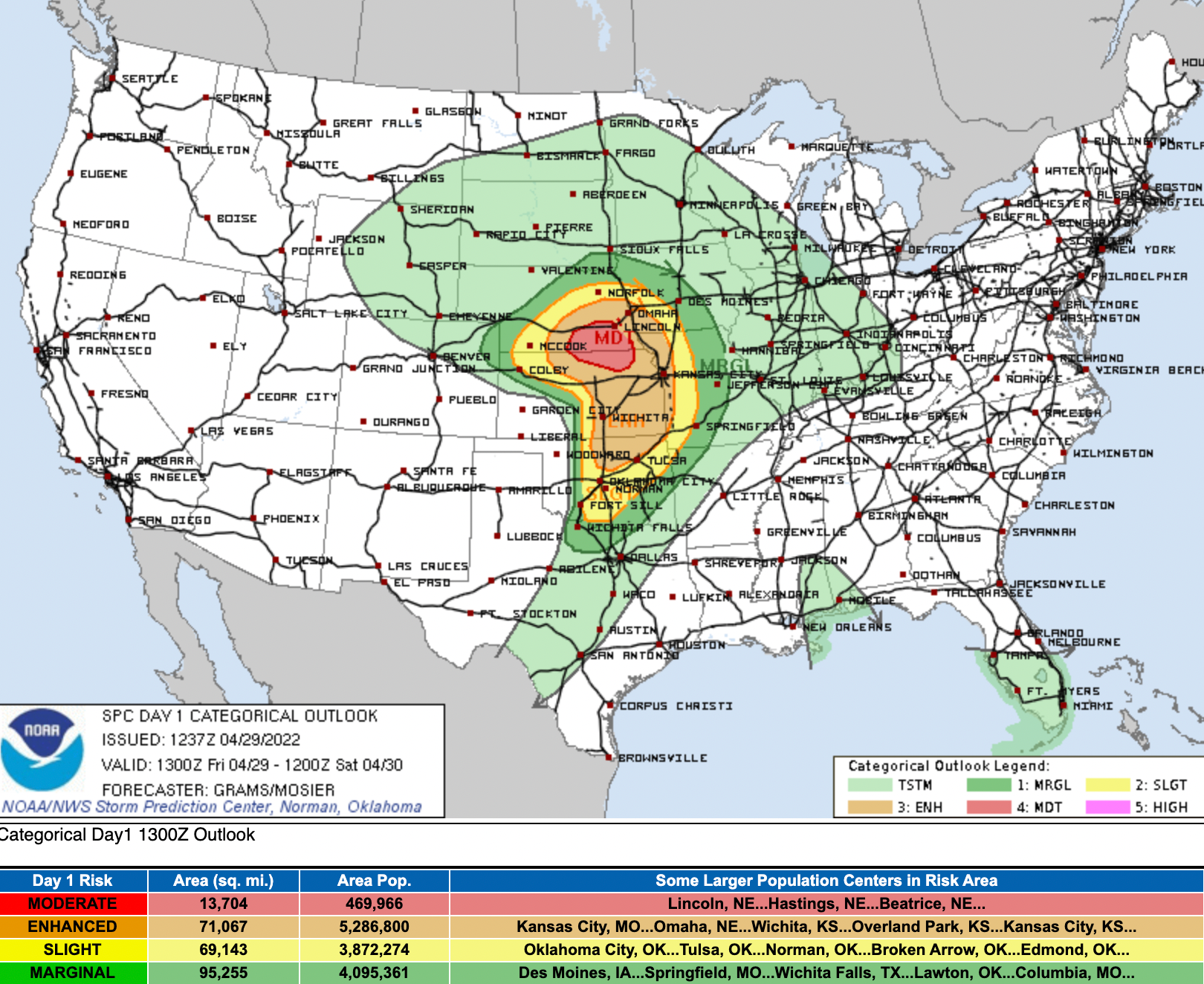 Saturday we'll be between systems. The main energy from today passes to our north, while the next system which moves in Sunday may take a more southerly track and therefore more favorable for more of Northern Colorado to see precipitation vs what we see in the forecast today.
Temperatures will be mild, in the mid 60s today with the wind, and back near 70F again on Saturday in Denver.
As the next system arrives on Sunday we don't see a big push of cold air associated with it – but it'll knock highs back into the 50s for Monday after warming nicely at least early in the day on Sunday.
In the hourly planner today you see a slight chance for some high-based showers today, but mostly dry through Sunday morning before our chance for precipitation increase Sunday afternoon and overnight: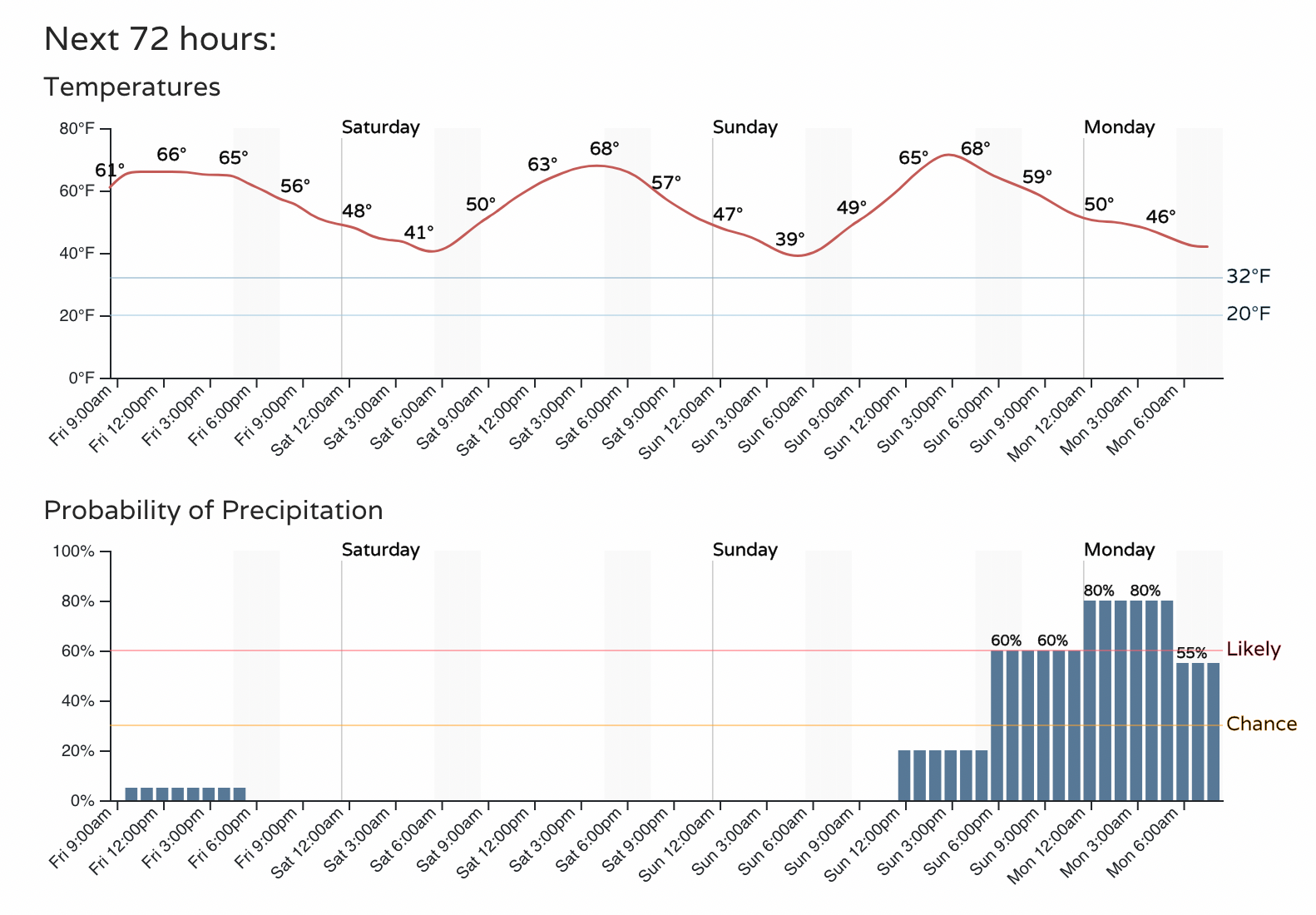 Good probabilities, right? We'll see what that equates to for precipitation totals, however.
The Euro and GFS models are both pretty bullish for the northeast plains of Colorado Sunday through Monday night, but are drier along the immediate urban corridor and Front Range. For the northern mountains much of this will fall in the form of snow, with mostly rain expected at lower elevations at this time. Worth noting, that south of I-70 doesn't look all that promising for any meaningful precipitation late in the weekend/early next week.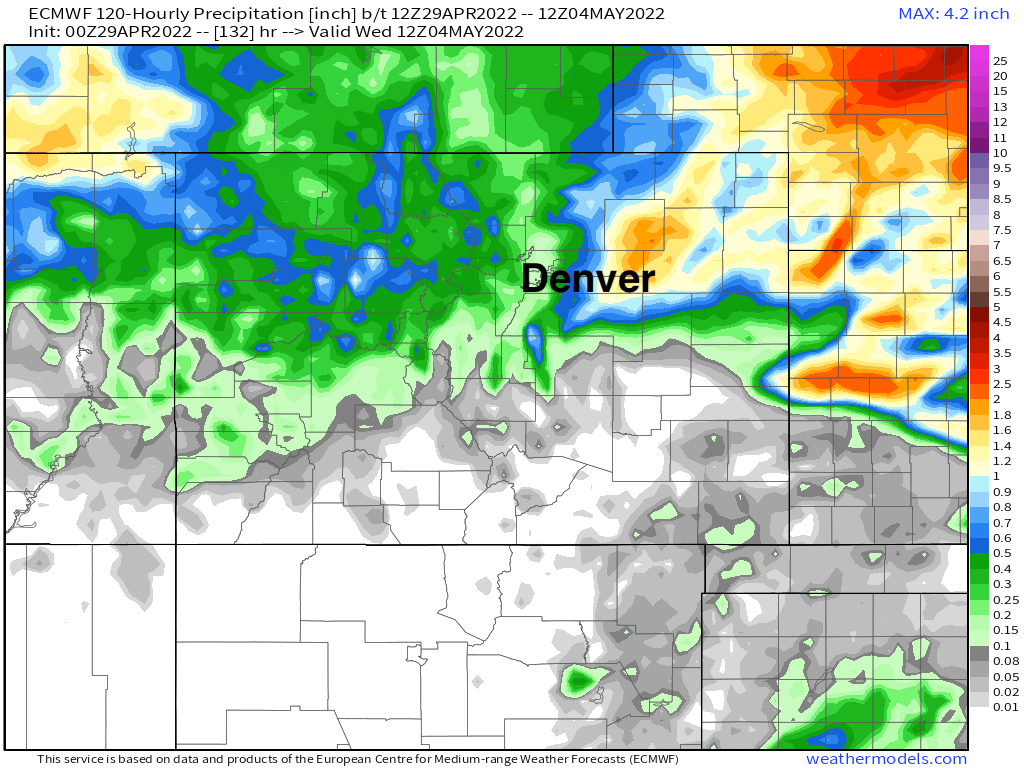 For probabilities we see the Denver area may have a better look for measurable precipitation as we move deeper into next week week vs Sunday/Monday, but overall a wetter look to our probabilities coming up:

Across the Northeast Plains we see better probabilities for measurable precipitation to end the weekend, and perhaps remaining active next week as well:

Overall we see a fairly active storm track on the way to start May. This is especially true the further north you live, with the signal across southern Colorado remaining dry.
For the central plains states, this could mean a period of active severe weather – with a start to that today, but each of the next systems to move east out of the Rockies to pose the threat for those severe storms across the plains. Might that end up primarily east of Colorado? Perhaps, but it looks like Northeast Colorado could see some of that action as well, and right on time as we head into May. Stay weather aware!