Near-record heat this weekend in Denver and around Colorado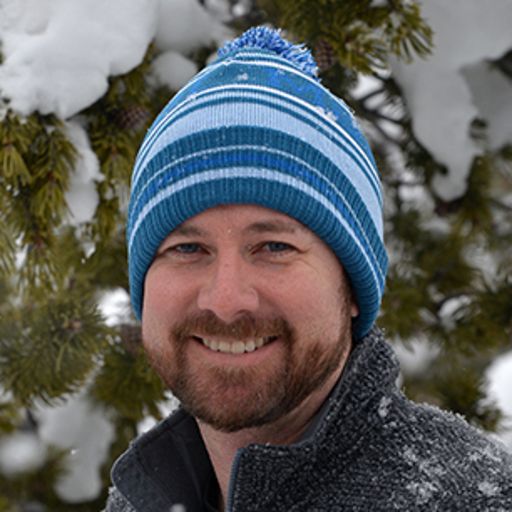 It's going to be a hot weekend across the region with some daily record temperatures to be set, the hottest of which will be in Grand Junction that may set back-to-back records of 100 degrees +.
This isn't as extreme as the heat expected across the southern and southwestern U.S., however, which will record highs well above 110 in this latest heat wave.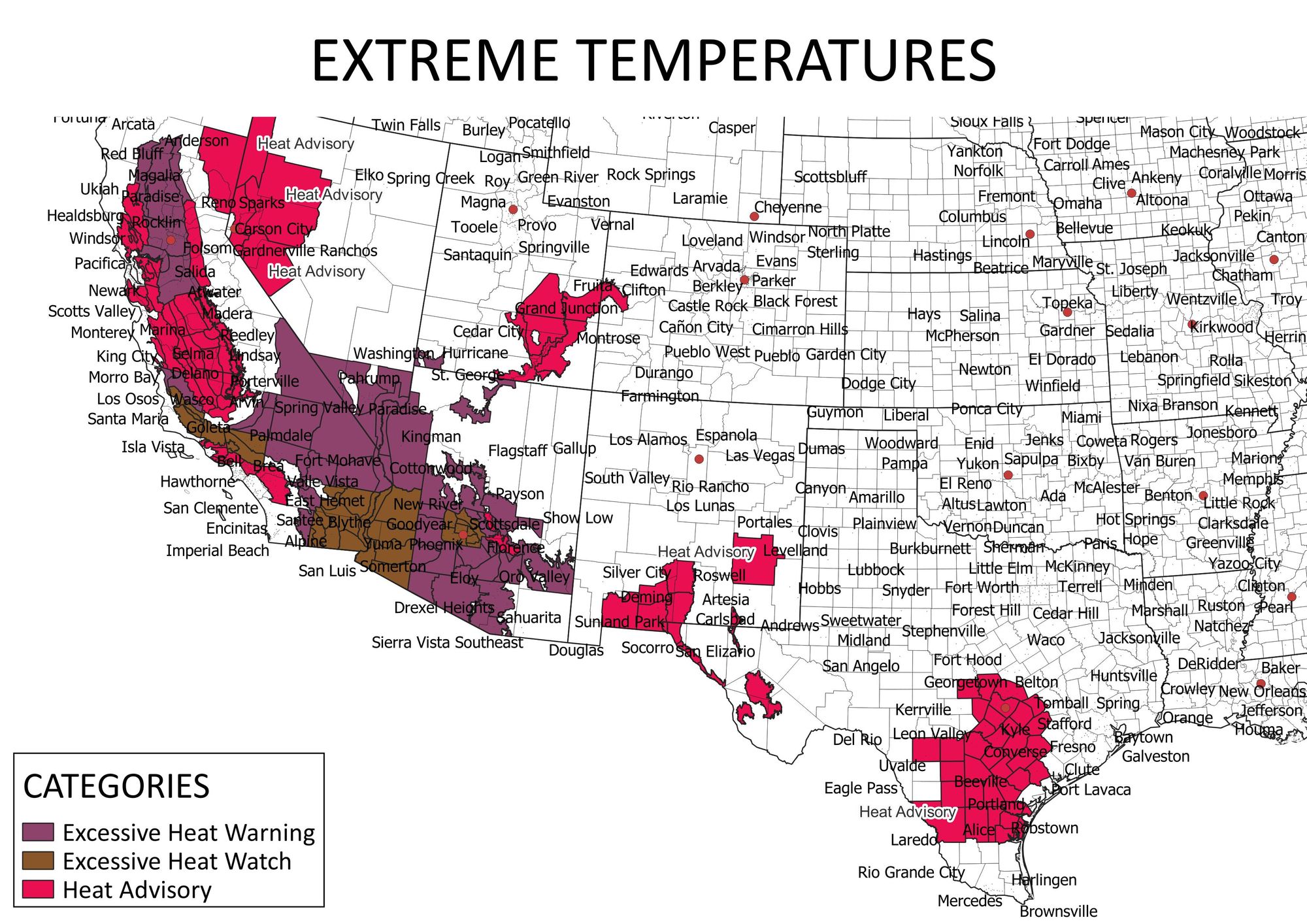 The following three maps for Friday, Saturday and Sunday represent the forecast high temperatures that may break existing daily heat records.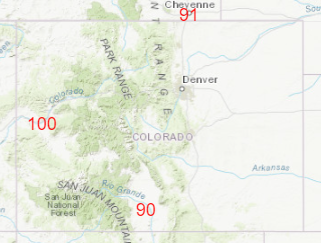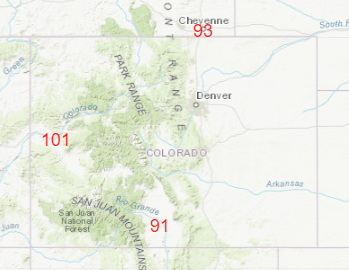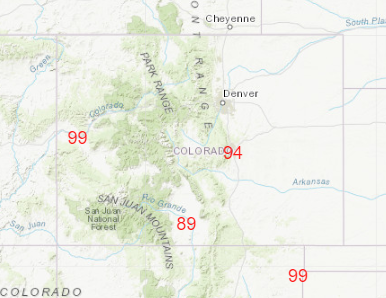 For Denver and the Front Range, we are closing in on records but not quite there in the forecast as of this post. Highs across the area for Friday, Saturday, Sunday and Monday are as follows: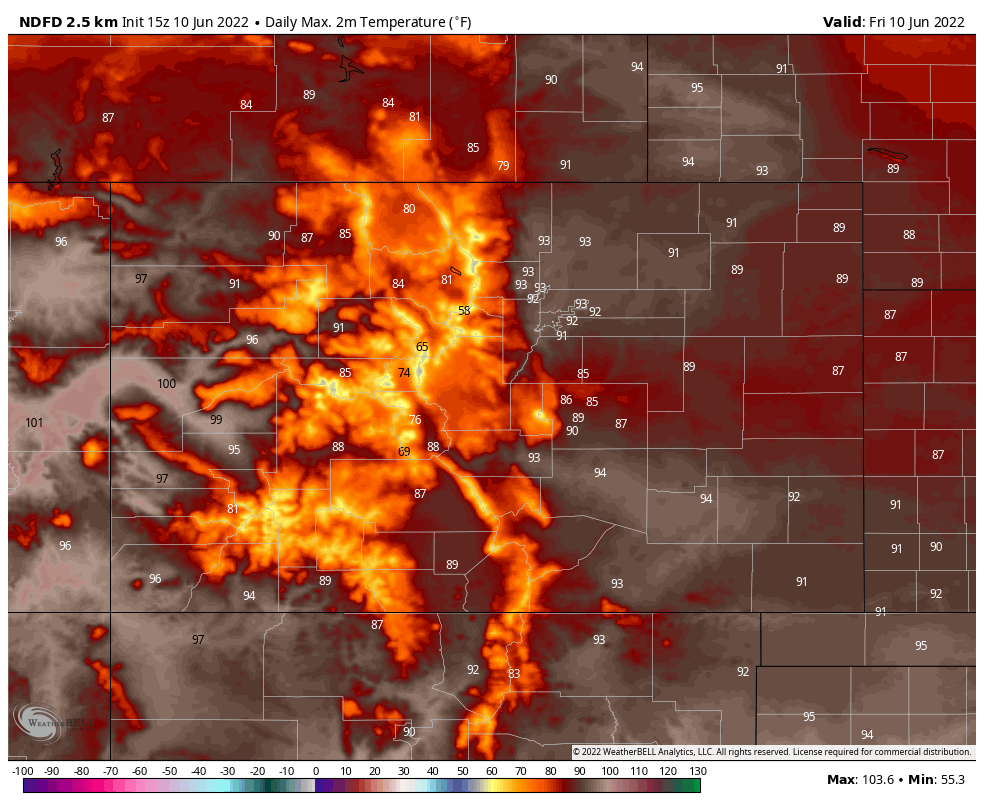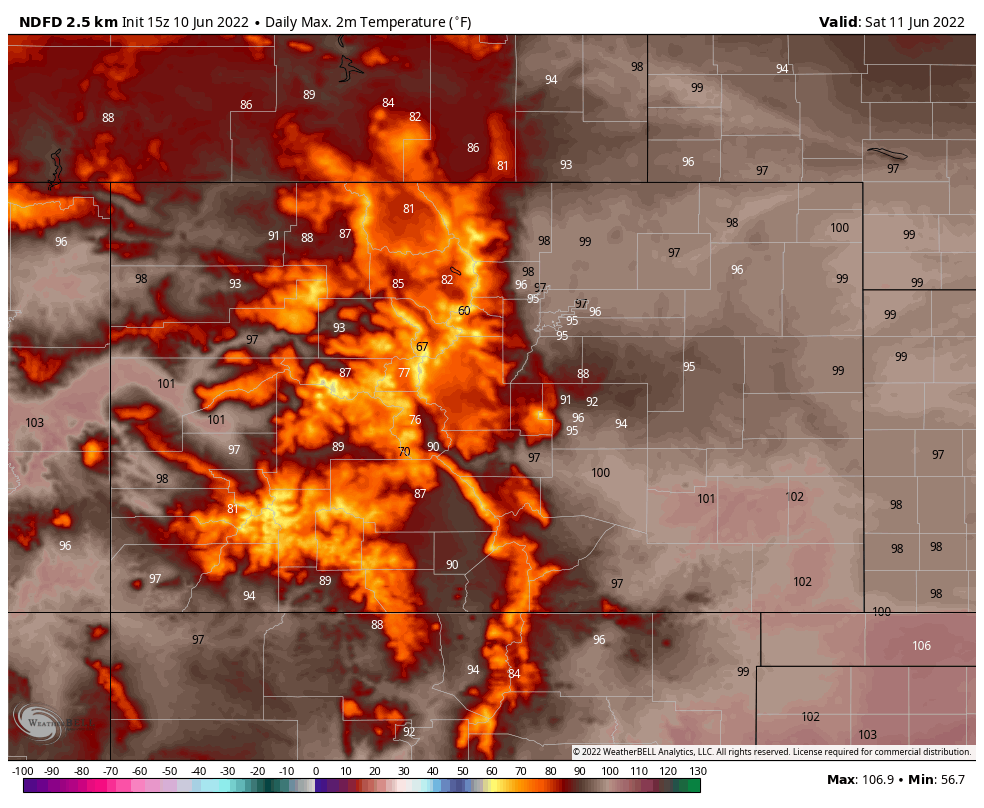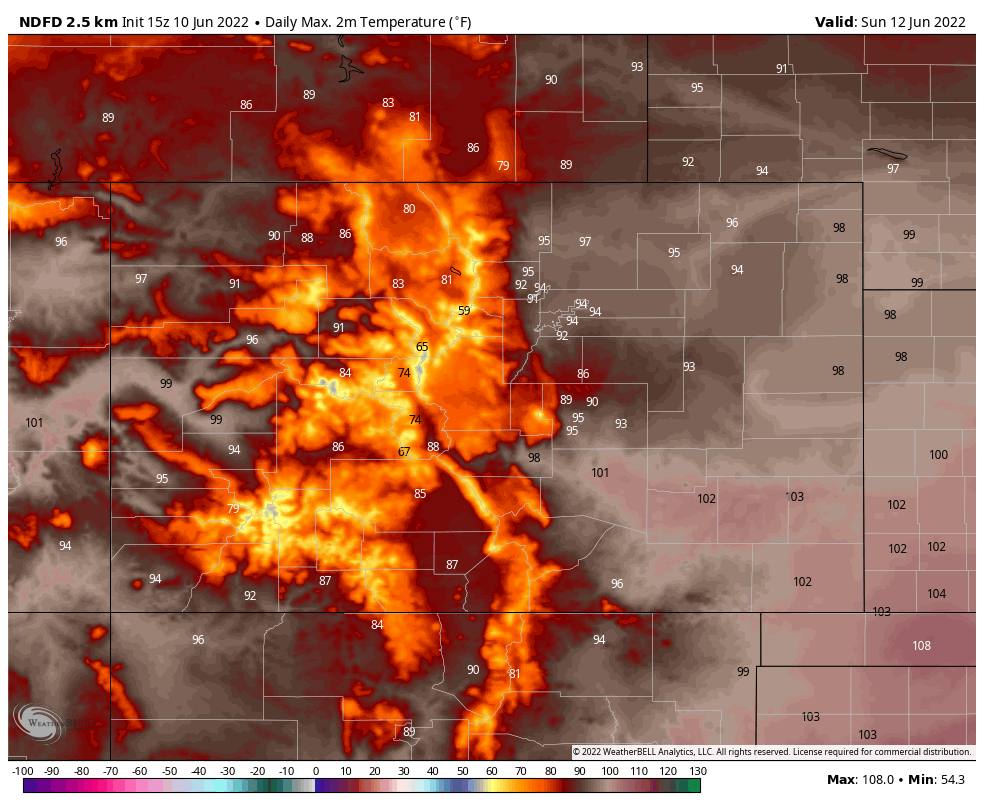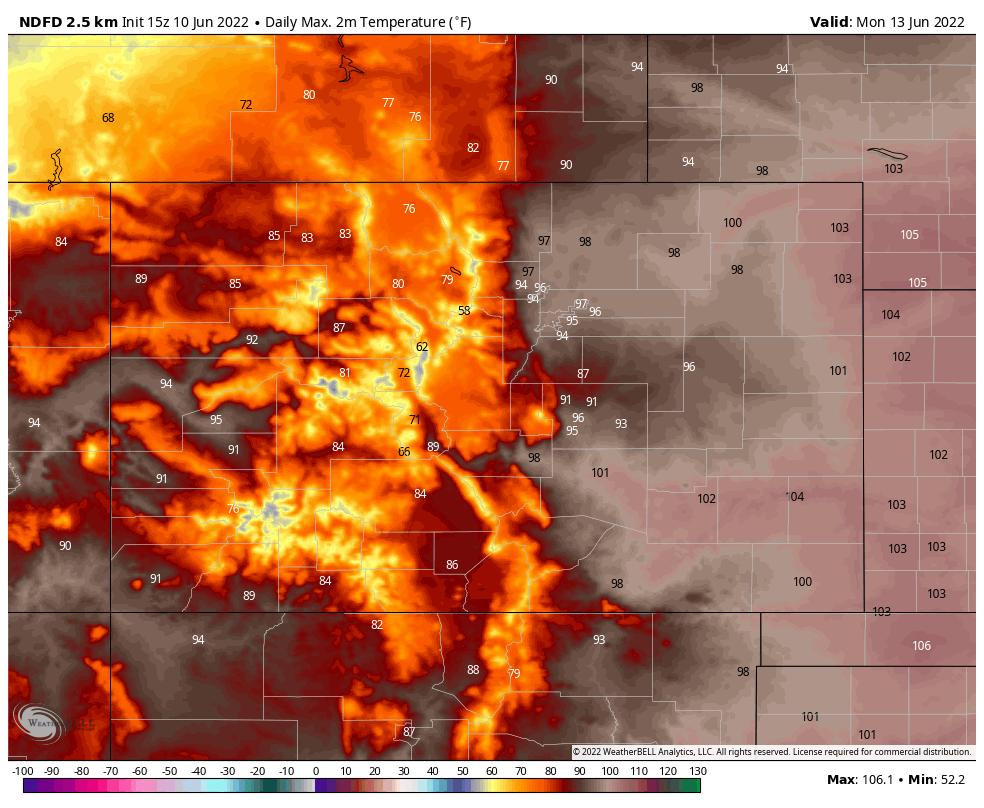 Using our WeatherBoard, we can see that the departure from record highs gives a number of new daily records based on the latest forecast.

Colorado Springs, for example, will tie the record Saturday, break it Sunday, and easily climb four degrees warmer than Monday's existing record.
Denver, as shown above, warms very close to daily records through Monday. Even without setting records, the stretch of 90s on the way is hot - IMO.