100 degrees sets a new record for Denver Saturday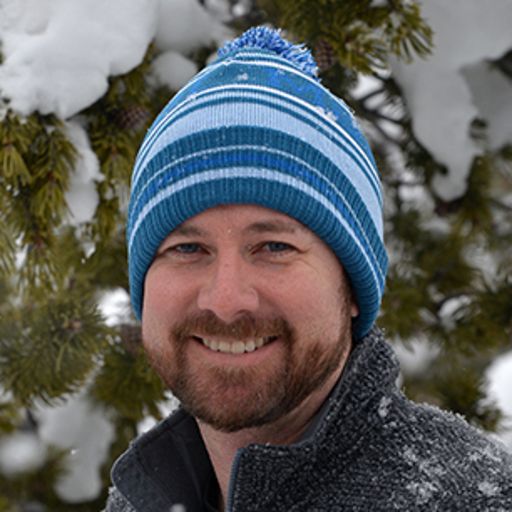 Denver hit 100 degrees at Denver International Airport Saturday afternoon.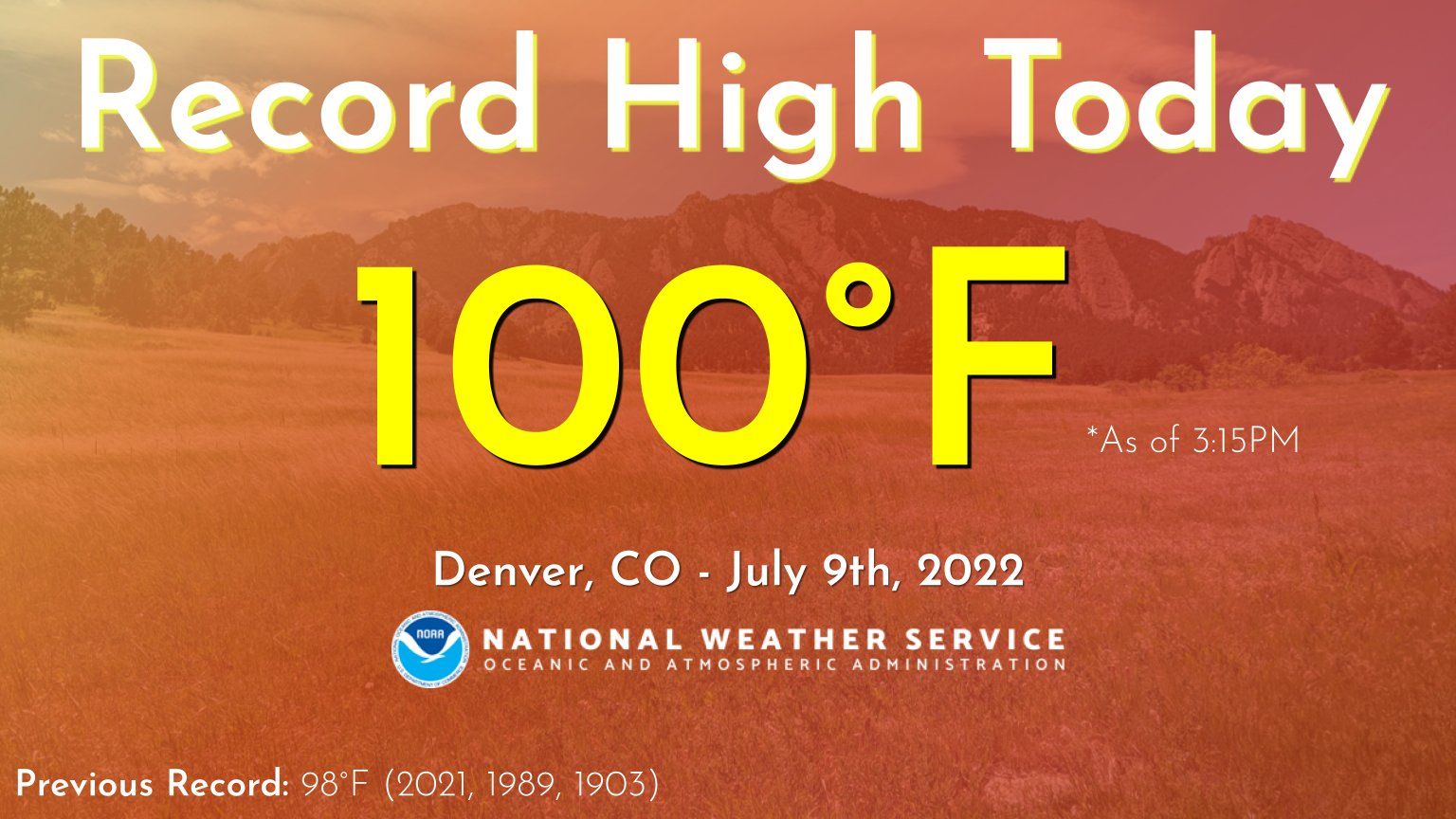 This is the second 100-degree day for Denver this year so far.
98 was the previous record for the date, but now we put 2022 into the record books for July 9th.
So far, this summer isn't especially hot for the Mile High City. It is a warm one, though with the summer, to date, being near the 20th warmest on record.

The last time the city hit 100 was June 11th.
Denver averages one to two 100-degree days per year. The most on Denver's record (official temperatures record began in 1872) were 2012 with 13 days, 2005 had 7 and 2021 had 5.

Area temperatures were toasty for the Front Range; many hit and surpassed 100 degrees.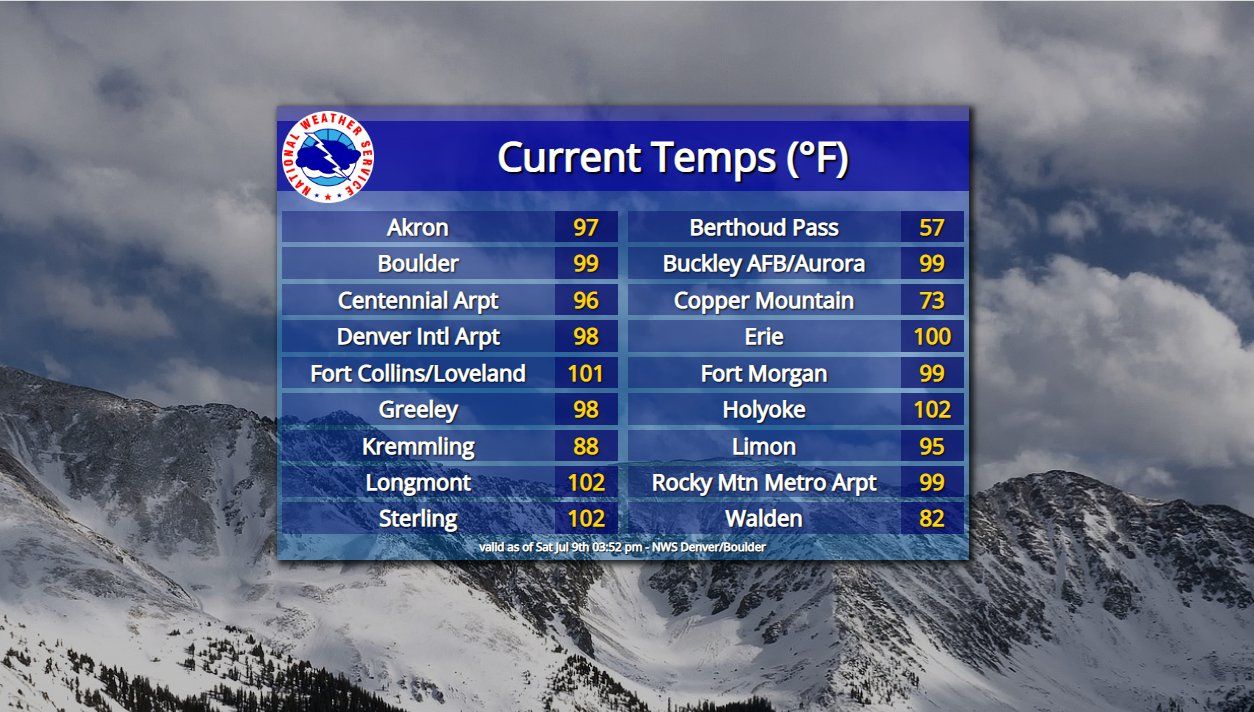 A cool off arrives Monday. We'll have that plus rain chances in our SOTA for this week.