It's going to be a hot start to the week, with a potential record set for Denver by hitting 100 degrees. This heat isn't unique to the Front Range or Colorado as it is widespread Sunday and Monday.
A ridge of high pressure will continue to provide above normal and record-breaking heat for the western and central U.S. Sunday.
Parts of Montana will climb well above 100 degrees, Billings can set a new record high by hitting a forecast high of 102 Sunday.
Per the WPC, "Approximately 30 million residents are under an Excessive Heat Warning or Heat Advisory. These areas include parts of interior Southern California, the Southwest, the Great Basin, and a large section of the southern Plains into the Lower Mississippi Valley. With the heat building across the northern Plains, heat advisories are also in effect across eastern Montana."
There is a cold front (or should we call it a 'coolish' front) that will move across the region Monday through Wednesday. For Colorado, we will feel a very slight impact.
Here are daily max temperatures from Sunday through Wednesday for Colorado: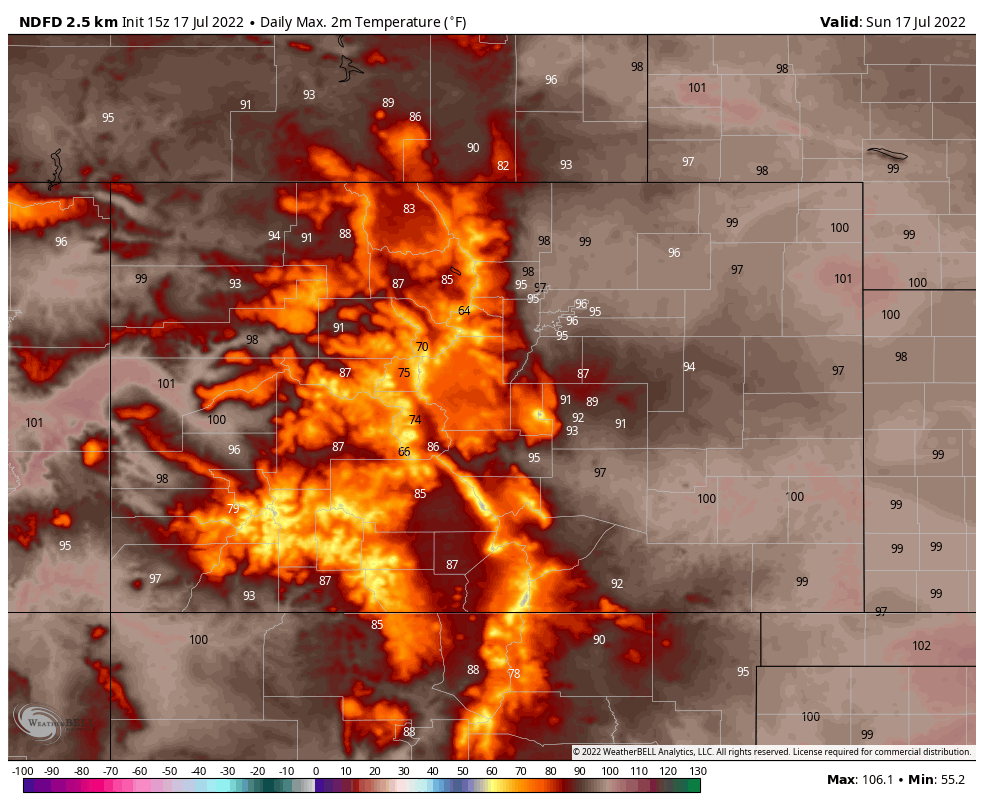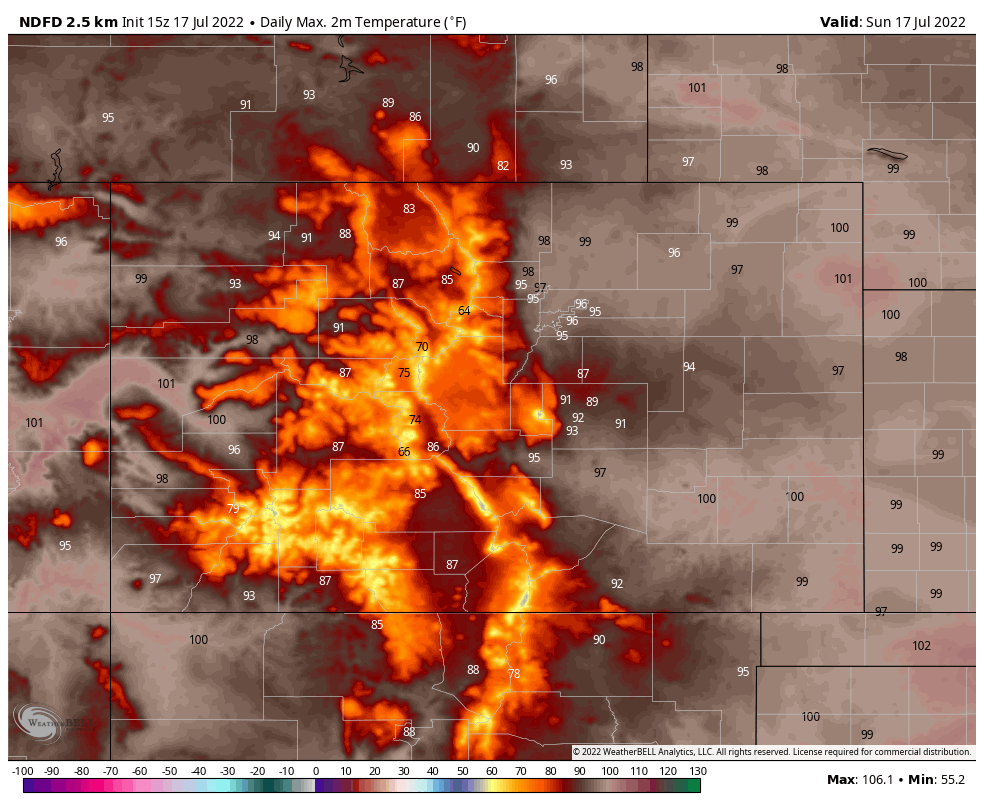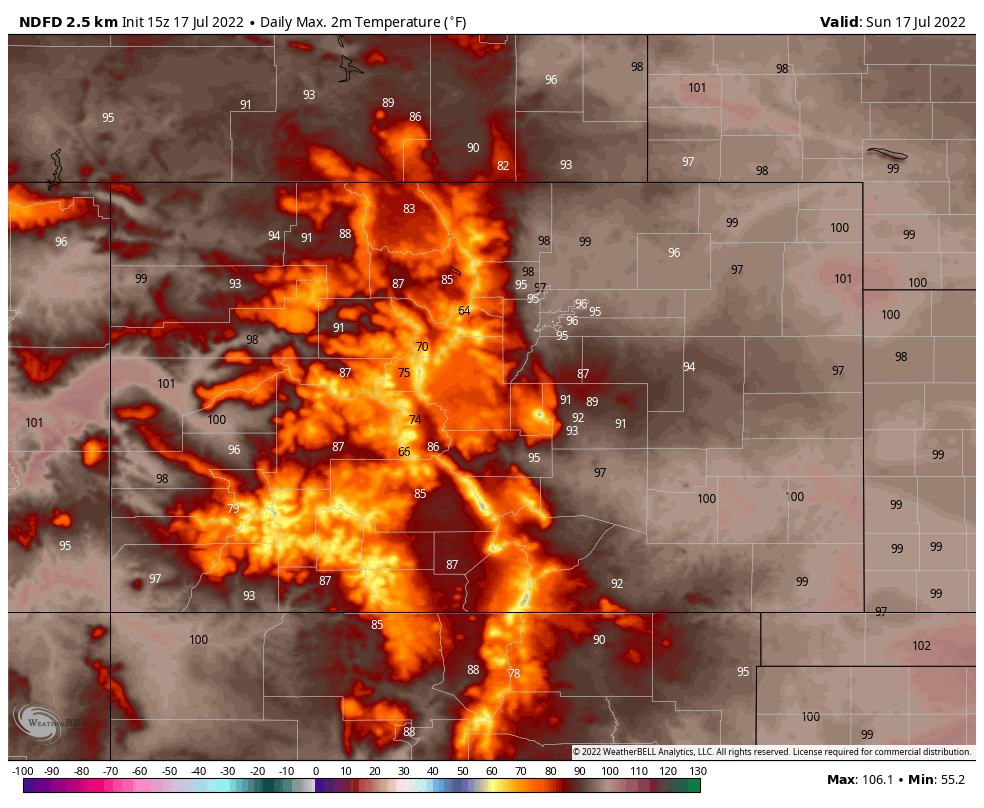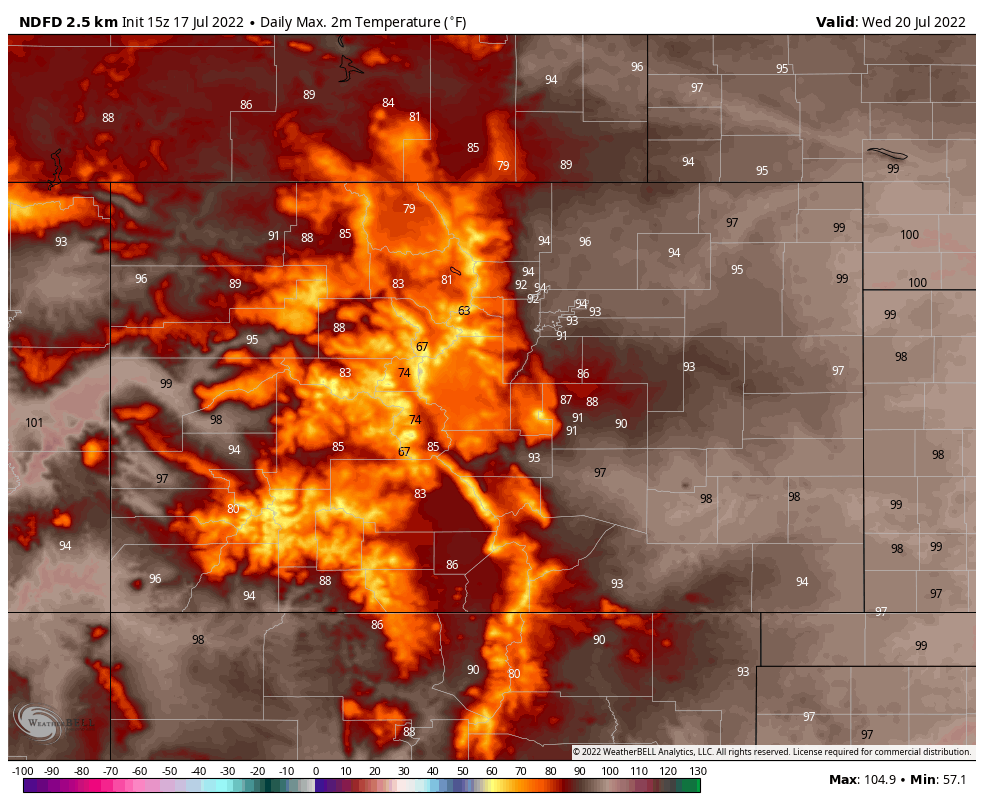 That's clearly not much of a front...sigh.
The front will also create a higher threat for scattered severe thunderstorms from northeast Montana through North Dakota into Minnesota Monday. These storms can produce damaging winds and large hail.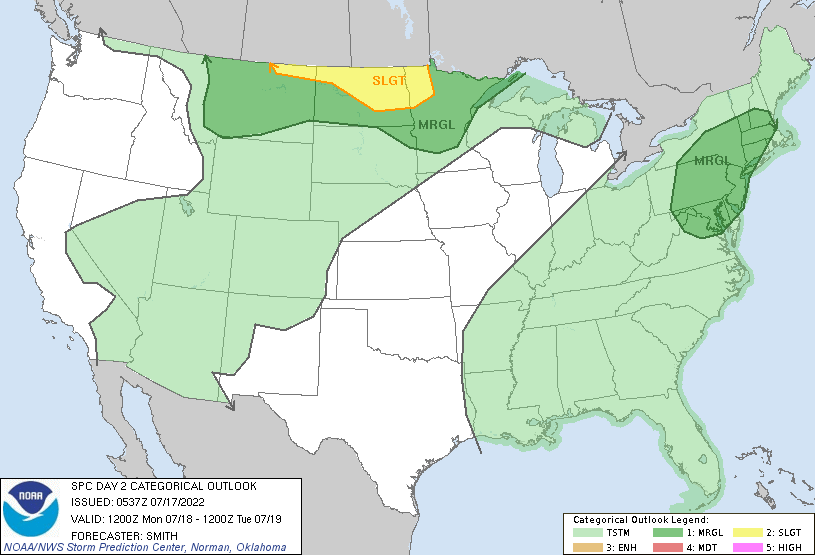 For Colorado and across the Four Corners region, however, the risk of damaging thunderstorms in a hail, wind, or tornado sense is low. Although, monsoonal moisture will continue to bring the threat of flash flooding with daily scattered storms, and that threat needs to be taken seriously for anyone in the high country.
Friday, terrible news resulted from flash flooding in Larimer County.
Saturday, the threat of flooding was realized again in the mountains.
Yes, we do need rain but we certainly don't like hearing about the impacts related to too much of it.
For Denver, this summer has recorded 1.12 inches of precipitation, whereas 2.93 inches is the average to date.
Let's check the city's rain chances during this hot stretch. For Denver the next three days: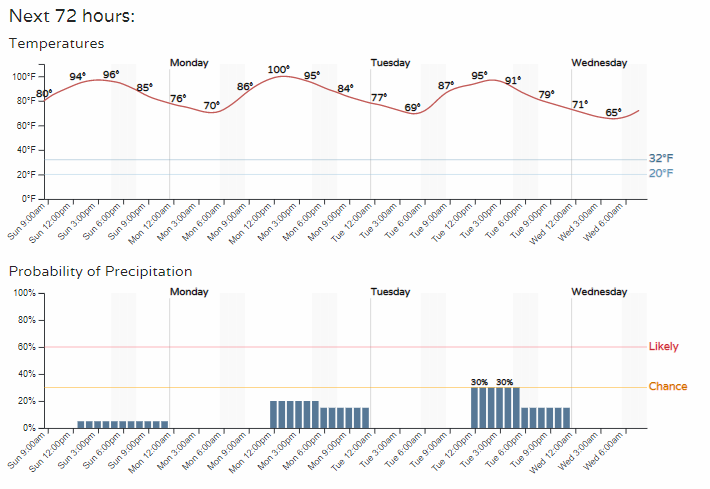 That's toasty, and not the level of rain chances I, personally, would like to see.
How do things change the rest of the week? Not much. That high pressure area that is bringing this weather to us, well, it is stubborn. Here is its movement throughout the week.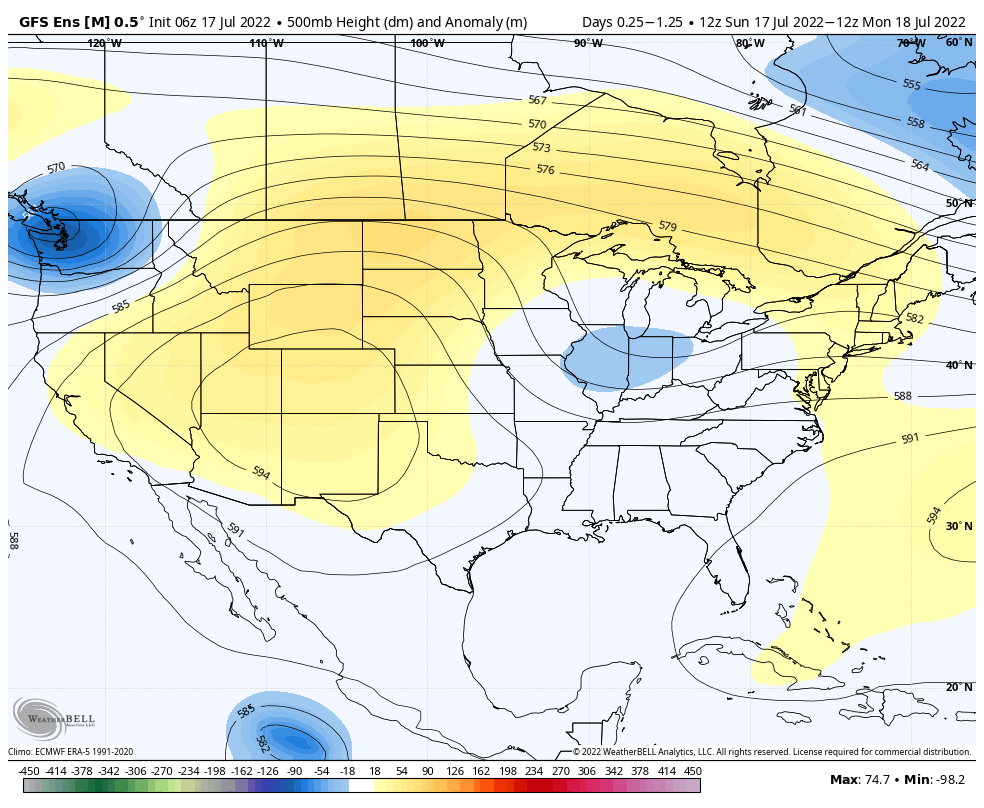 Instead of making a weakening trend, the pattern likely reinforces that ridge for next weekend and the following week. With a strong ridge in place, things won't be changing that much.
Denver's weekly highs and lows: