August! Hard to believe.
What's maybe not so hard to believe is that the average temperature for July, 2022 ended 2.9°F hotter than average in Denver, with a mean temperature of 78.0°F for the month:  

You'll note in the image above that Denver officially only logged 0.99" of precipitation in July, which is -1.15" below the longterm average for the month.
Well, for once the airport is actually in the minority here, as most stations across the eastern half of the state saw average to above average precipitation. The Denver area, especially those locations just east of the city were dry outliers compared to many foothill communities, the Fort Collins area, Palmer Divide, and down into Colorado Springs. Below is a map showing precipitation anomalies in July across the state in inches: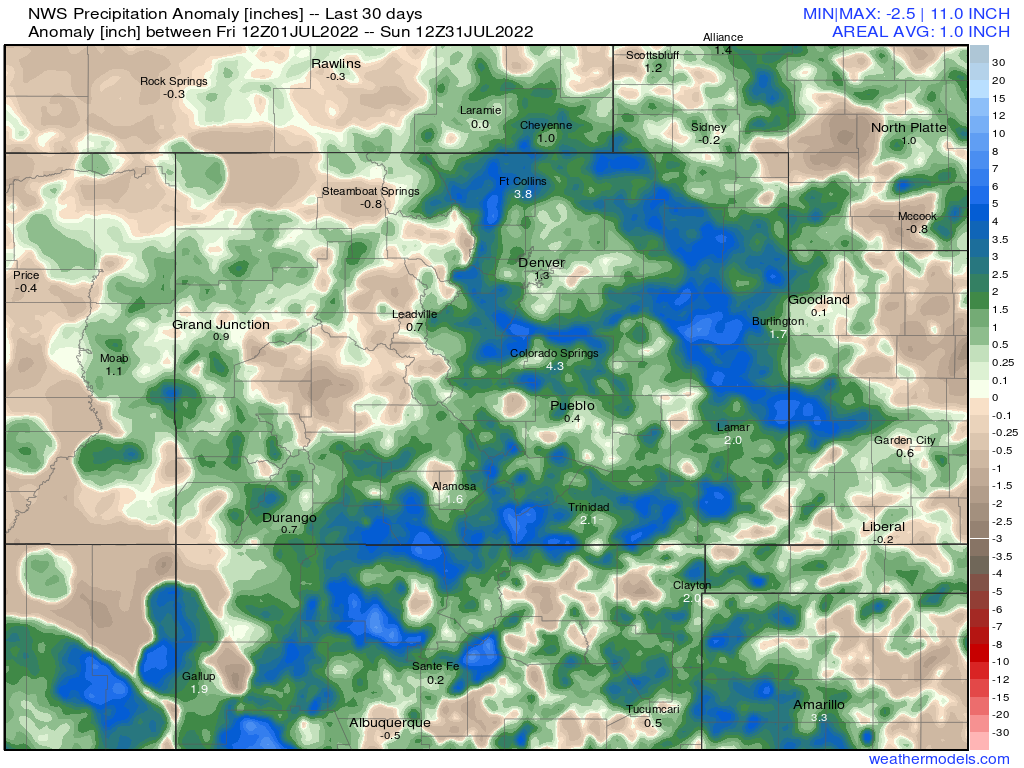 Of course given the nature of thunderstorms, there's still a good amount of variation within the totals that are harder to pick up. Some stations saw less than average, others a good deal more, but overall we end July on a positive note.
Zooming out to the full CONUS we clearly see what was an active North American monsoon in July!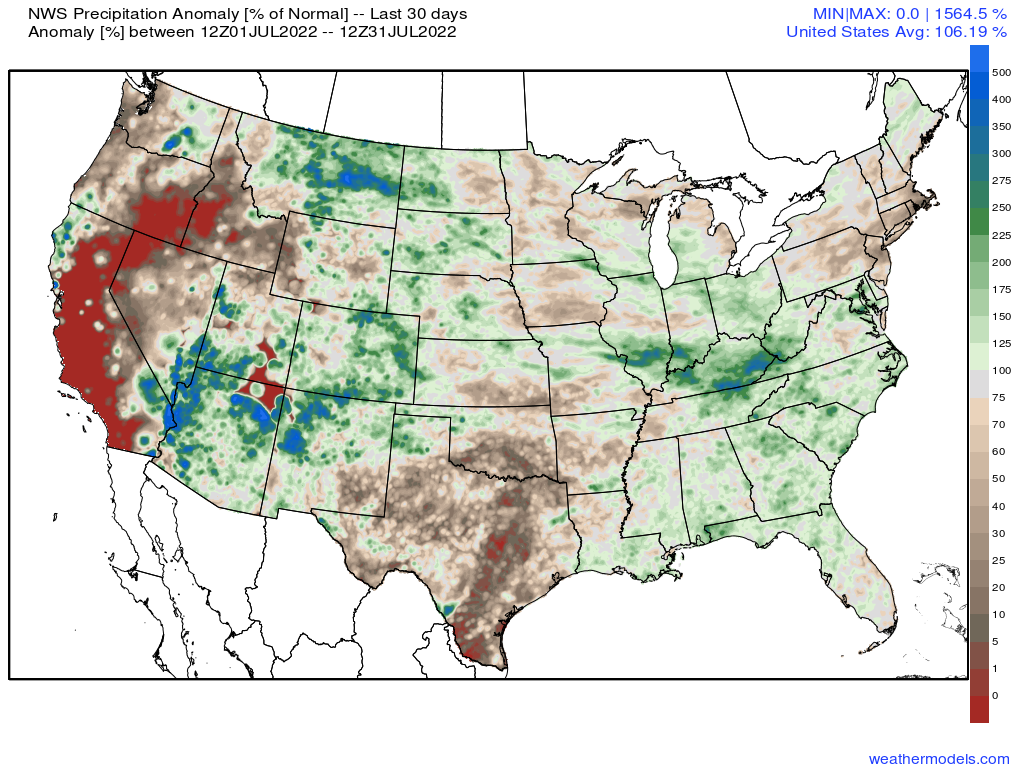 So, not everyone saw above average precipitation, but regionally we did quite well in what has otherwise been an extended period of hot and dry across the area.
As we kick off August look for temperatures to climb into the mid to upper 90s in Denver with a generally dry 1st across the area. Better storm chances as we head into Tuesday and Wednesday, but will remain widely scattered.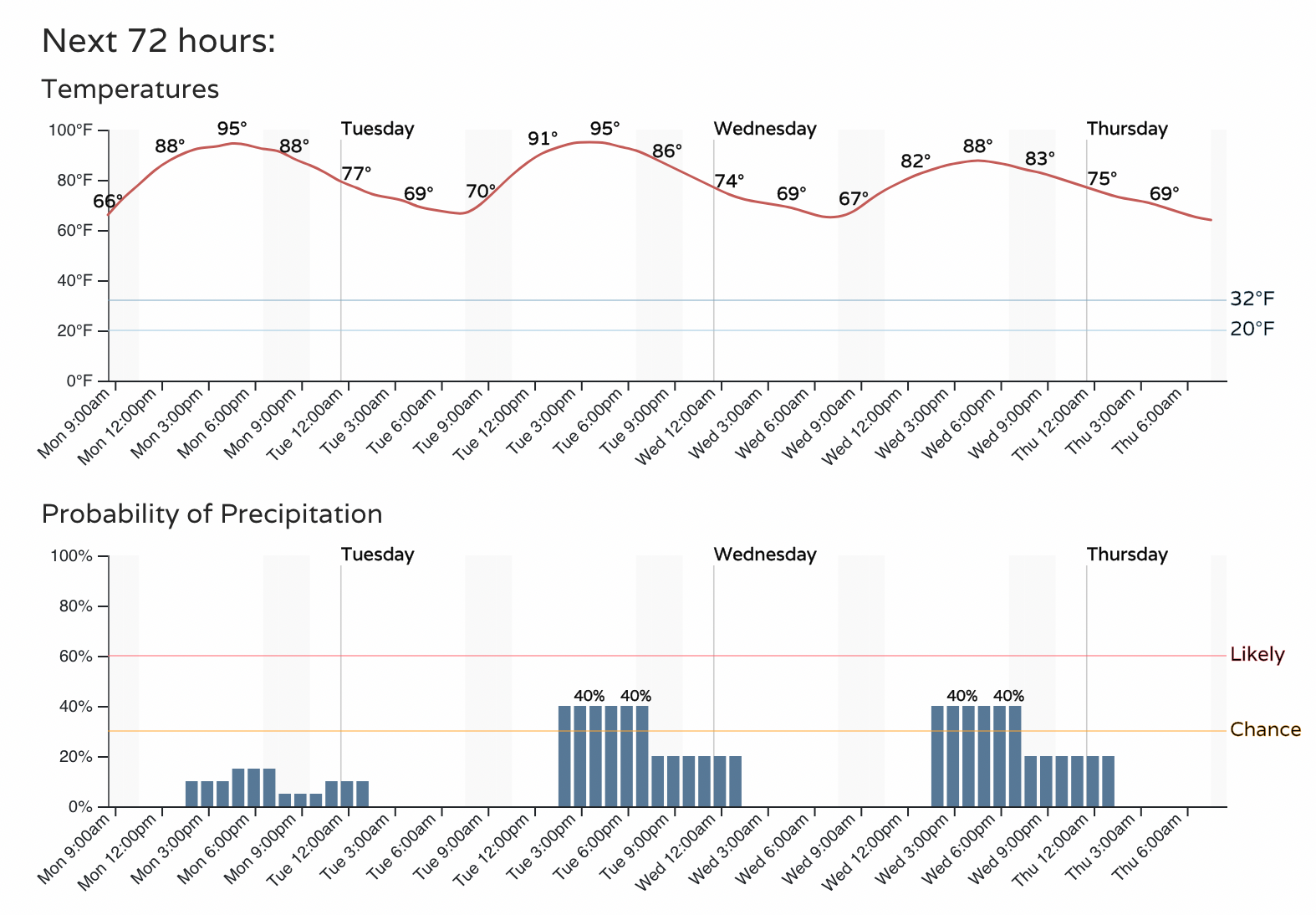 The pattern overall will be drier as we start the month, especially for portions of Eastern Colorado that saw that heavy rainfall to end July. Still, anomalous moisture will continue to push into the Southwest United States, with some of that making its way into Colorado. Each afternoon through the next week will feature at least isolated heavy downpours, with some days featuring more storms and some days less.
Through next Sunday we expect most of the Central Plains to remain drier than average, with near-average rainfall expected along the Front Range and I-25 urban corridor. The mountains of Colorado and points west/southwest could be better positioned for those heavy monsoonal showers over the next week than points east.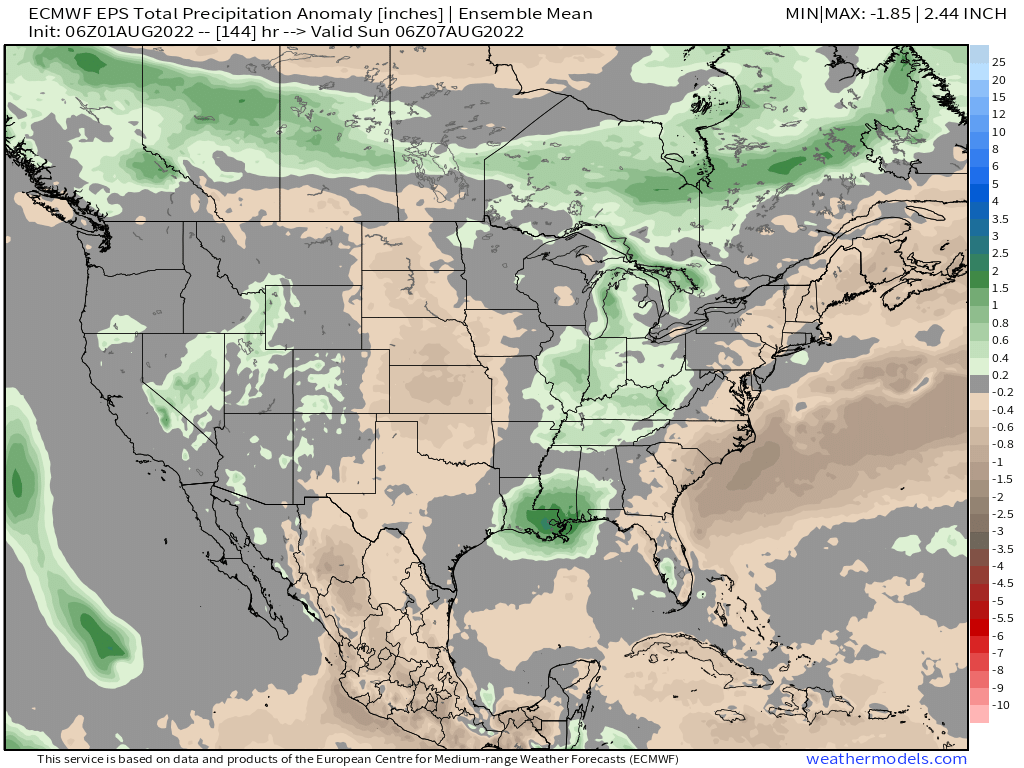 With the drier pattern returning to the plains, so too returns the heat. Five day temperature anomalies ending next weekend show temperatures will be well above average across the middle of the country, with cooler than average anomalies backing off to the southwest.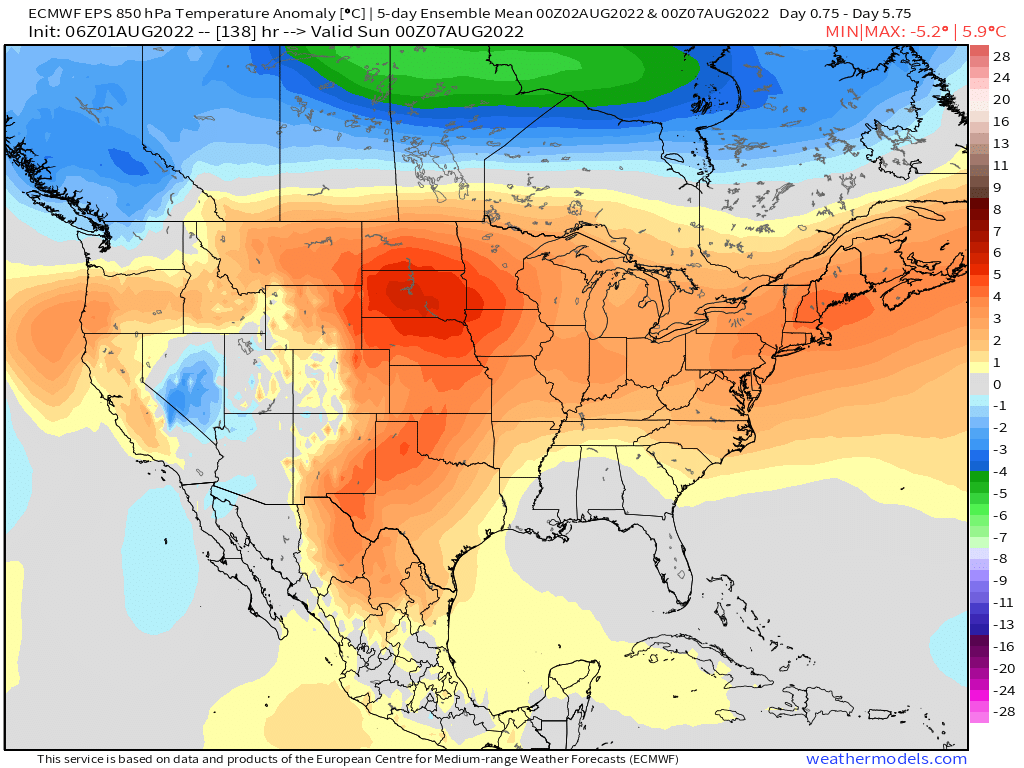 The European model doesn't put much stock in our storm chances over the next couple of days, keeping Denver dry through the workweek. It shows better storms returning to the forecast by next Sunday, but note that 5 of the next six days it has highs in the 90s for Denver – hot!