Throughout the week, warmer than normal and drier than normal conditions will return to most of us as the pattern across the country is a hot one for the Plains.
In Denver, a 'drier' week is on tap. This is not to say we won't have storms around but that the number of storms will decrease. This is "okay" for those in Denver that were near the recent flooding.
Some notable rainfall totals from Sunday:
Let's look at the precipitation expected in the region during this week in terms of totals. This is the estimated total rainfall from now through Sunday morning.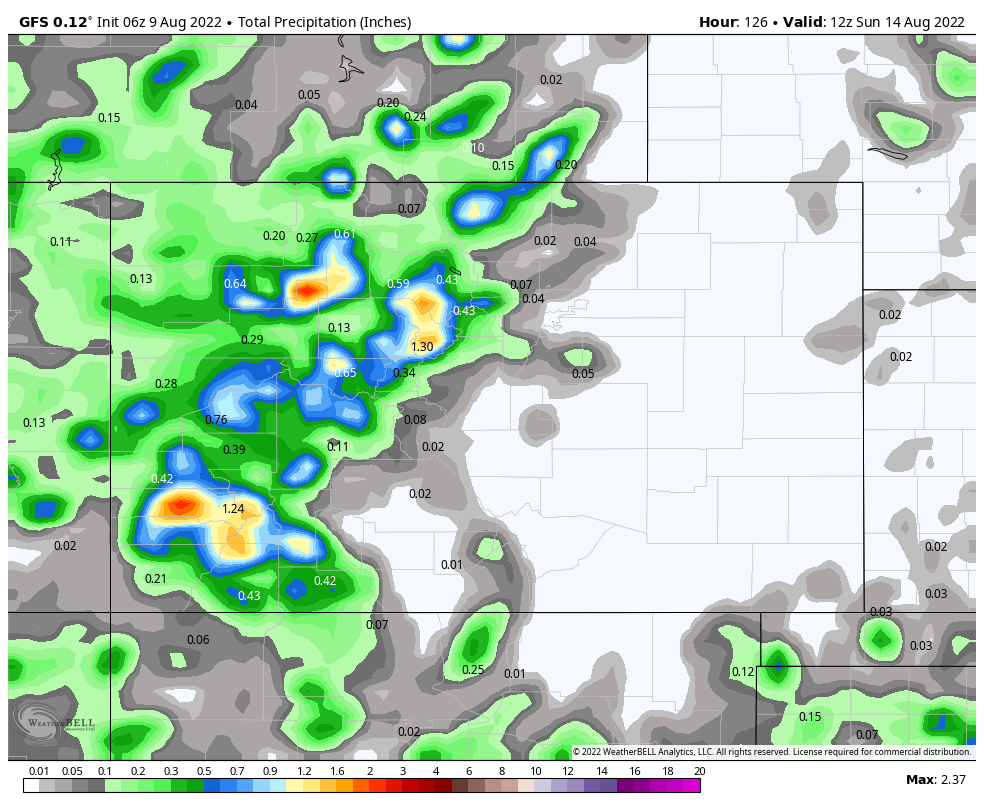 Western Colorado will see some rain, but not much coming to the metro areas or the eastern half of the state.
Now, expand that view to the U.S. to see the week's moisture in terms of wetter or drier than average.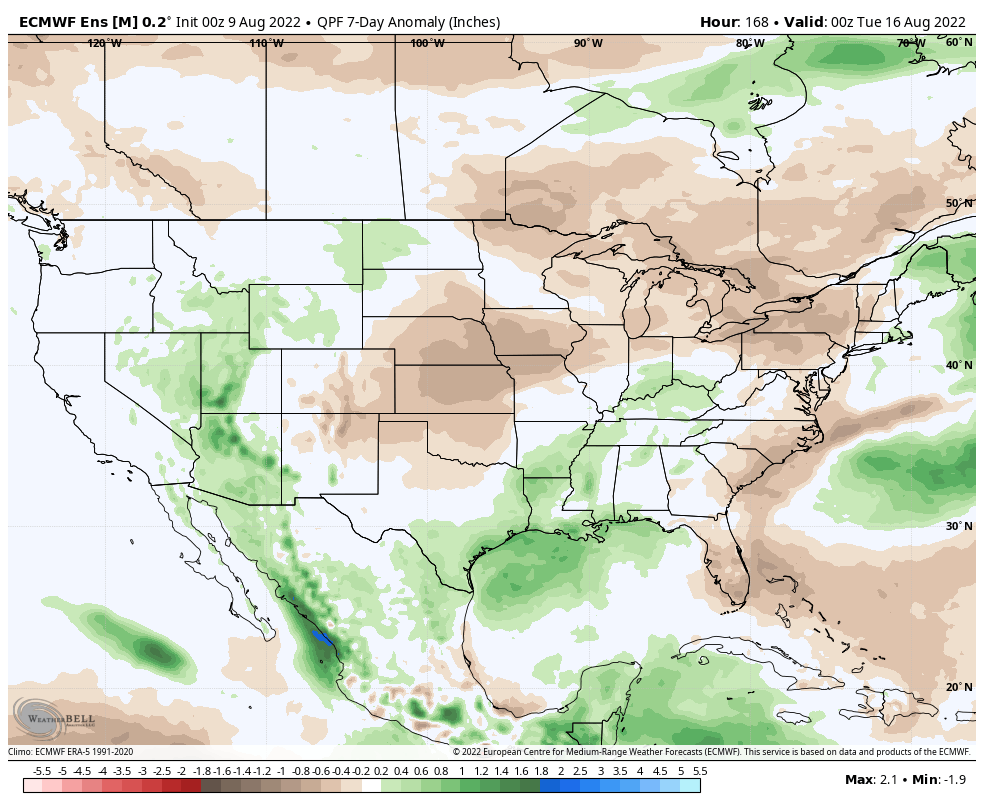 The precipitation outlook may head back into wetter territory starting later Sunday into next week.
Temperatures for the week, again in terms of above or below average across the U.S., show the warmth from our area stretching across the Plains.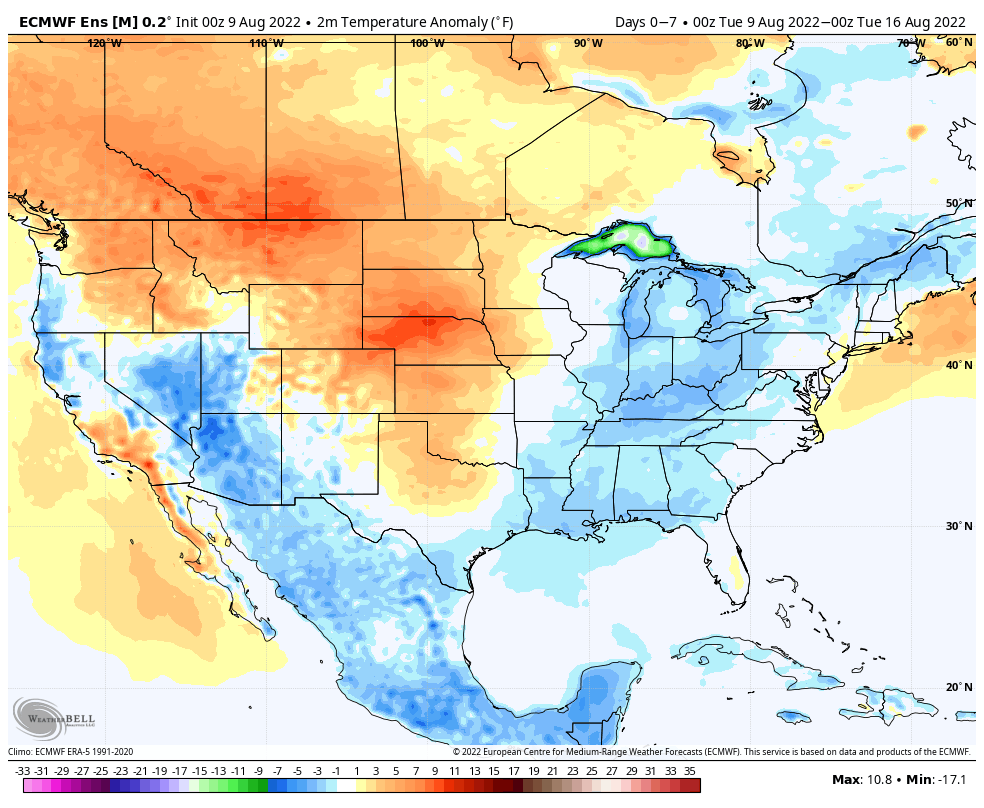 Let's see those temperatures on a local-daily scale. First with Denver, which will come near record heat territory Thursday, and then a few other locations around the state.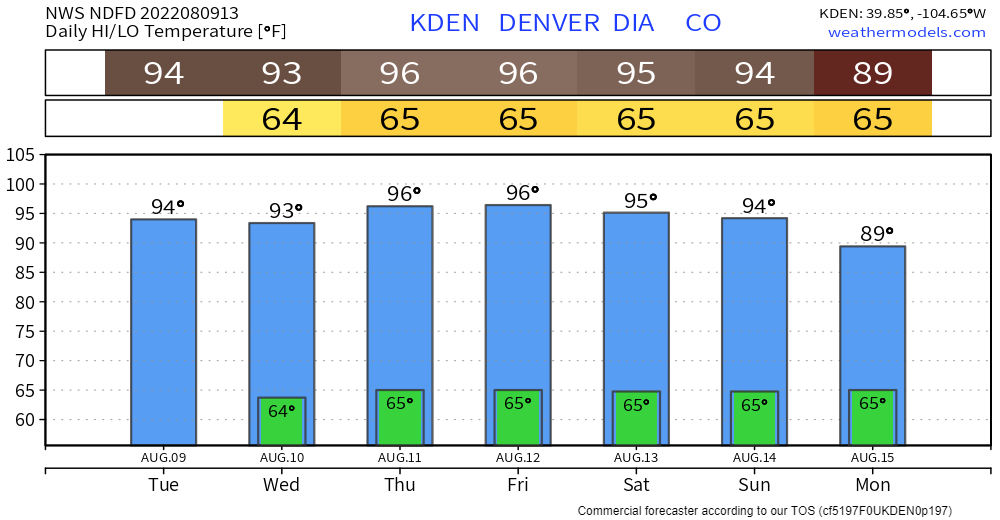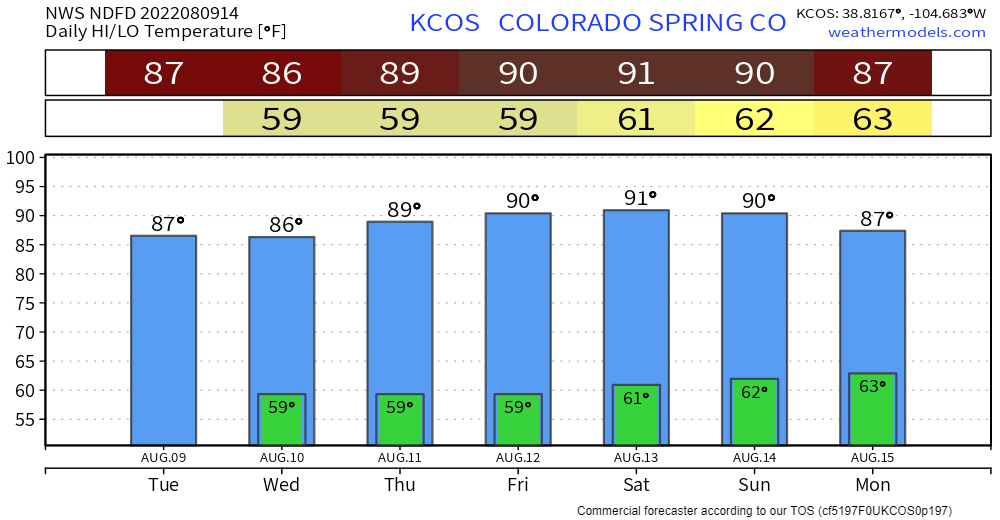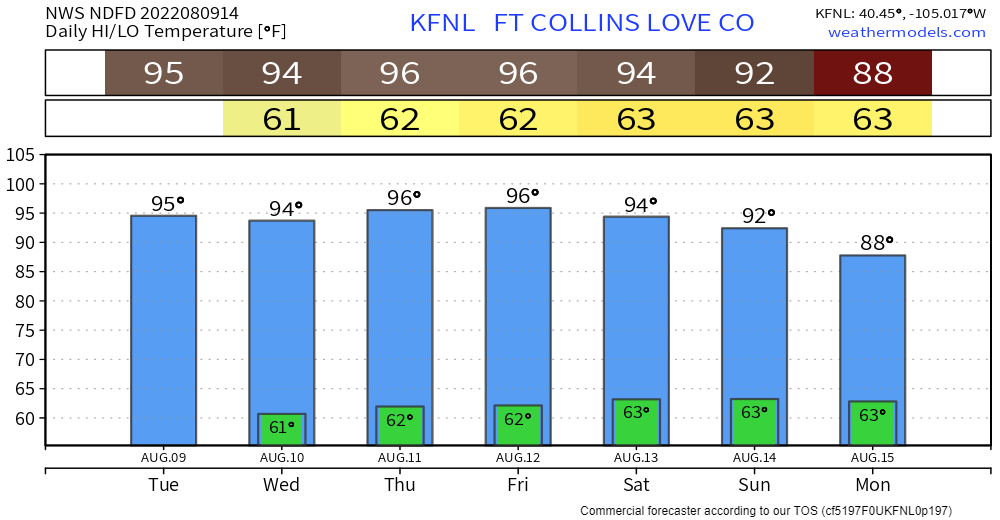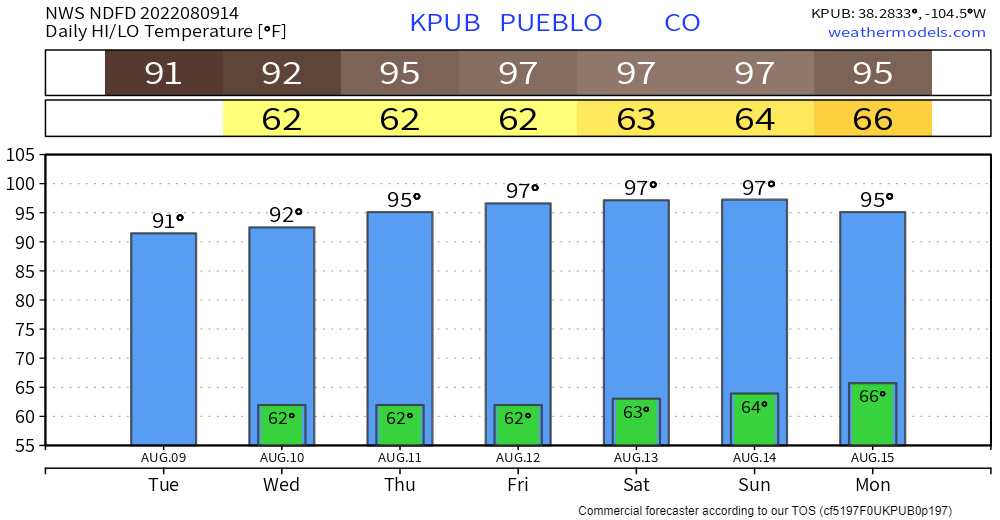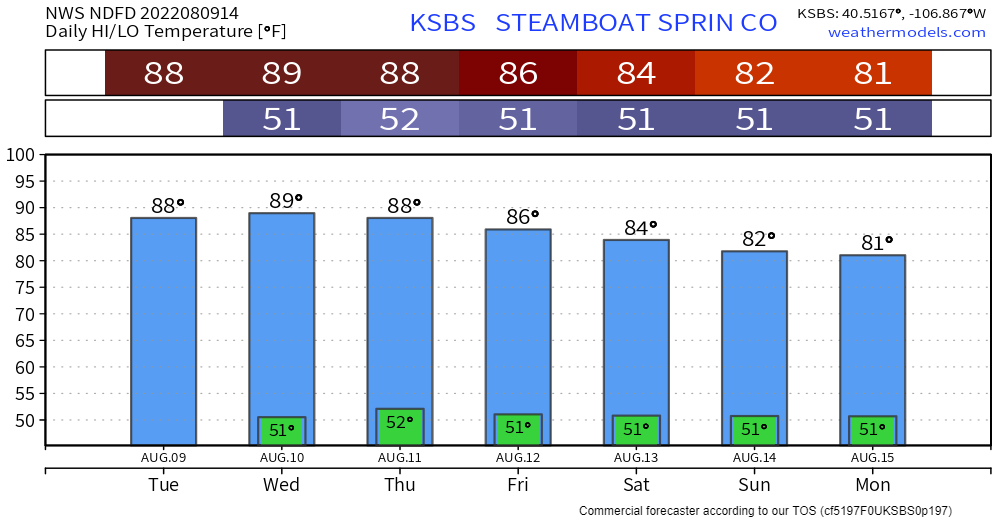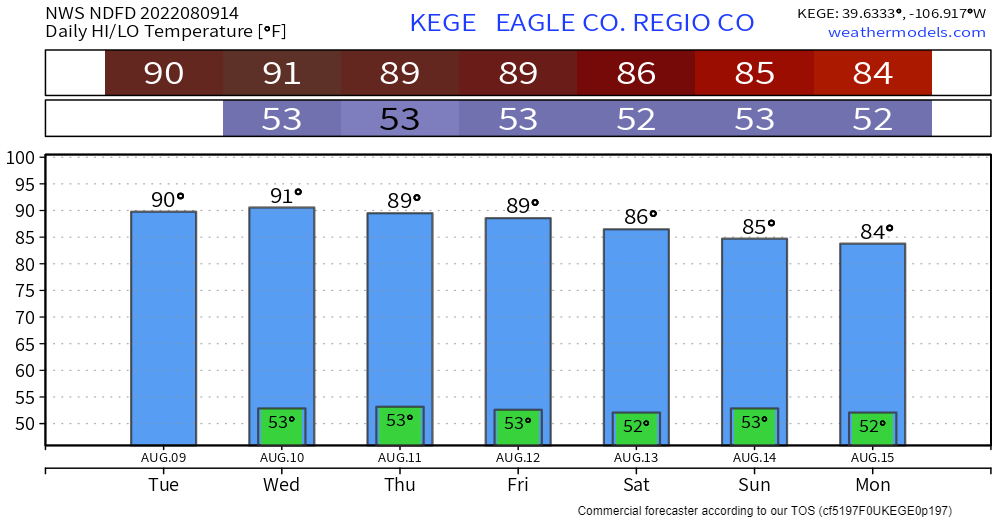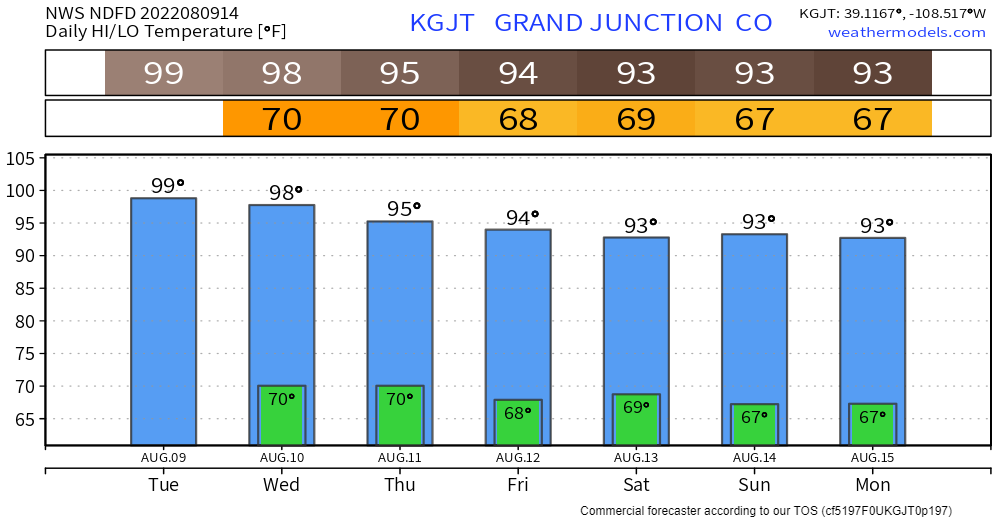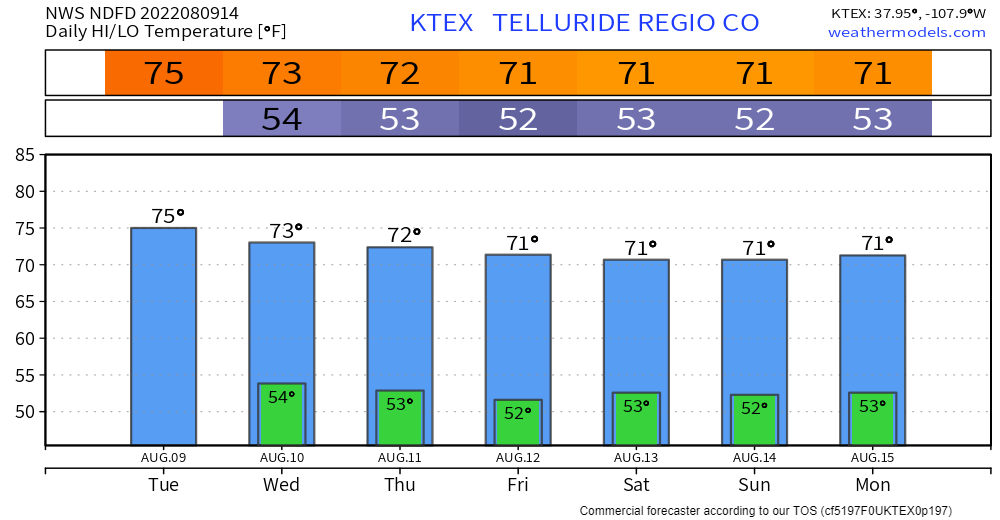 With recent rainfall, we have seen some drought improvements. However, hot temperatures have partly reduced that improvement.
The monthly outlook from the video above shows some monsoonal flow will remain in the area this August.