Thursday Denver set a new record high for the date, hitting 98° which beat the previous record of 97°.
This makes 11 new daily record highs for the year so far. The summer to date is currently the second warmest on record for Denver Area.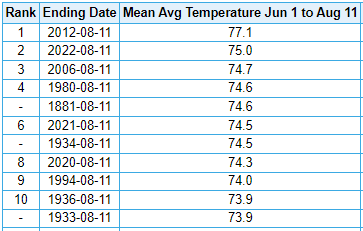 It's possible the city hits another record today. Friday's record is an oldie, 100° from 1876 (which would have been recorded at the Downtown Denver location).
Here are high temperatures for today, DIA nears 100° this afternoon.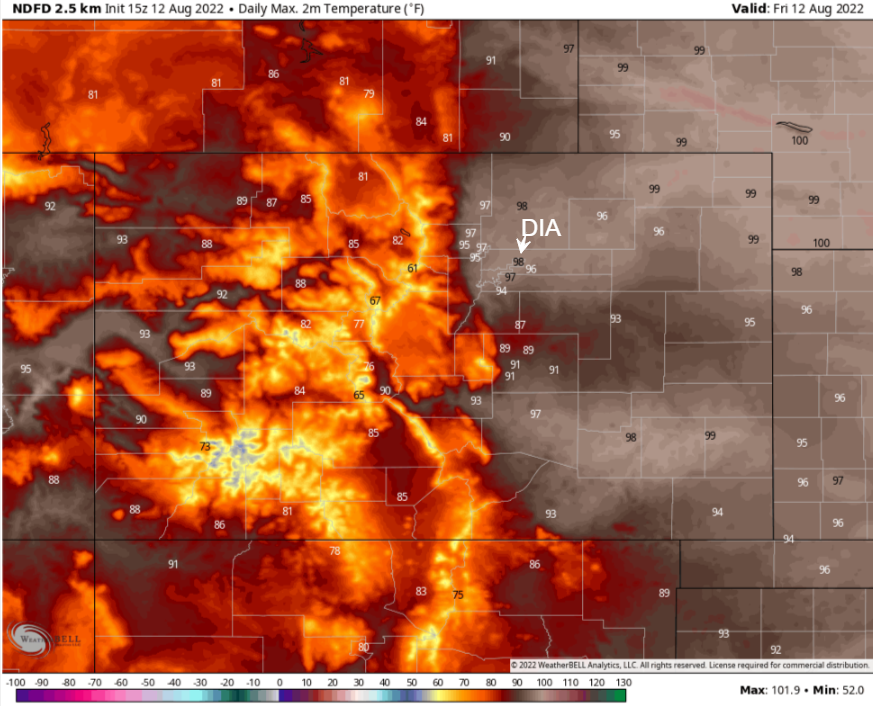 Hot temperatures continue this weekend. Here are Saturday's highs.
And, Sunday's: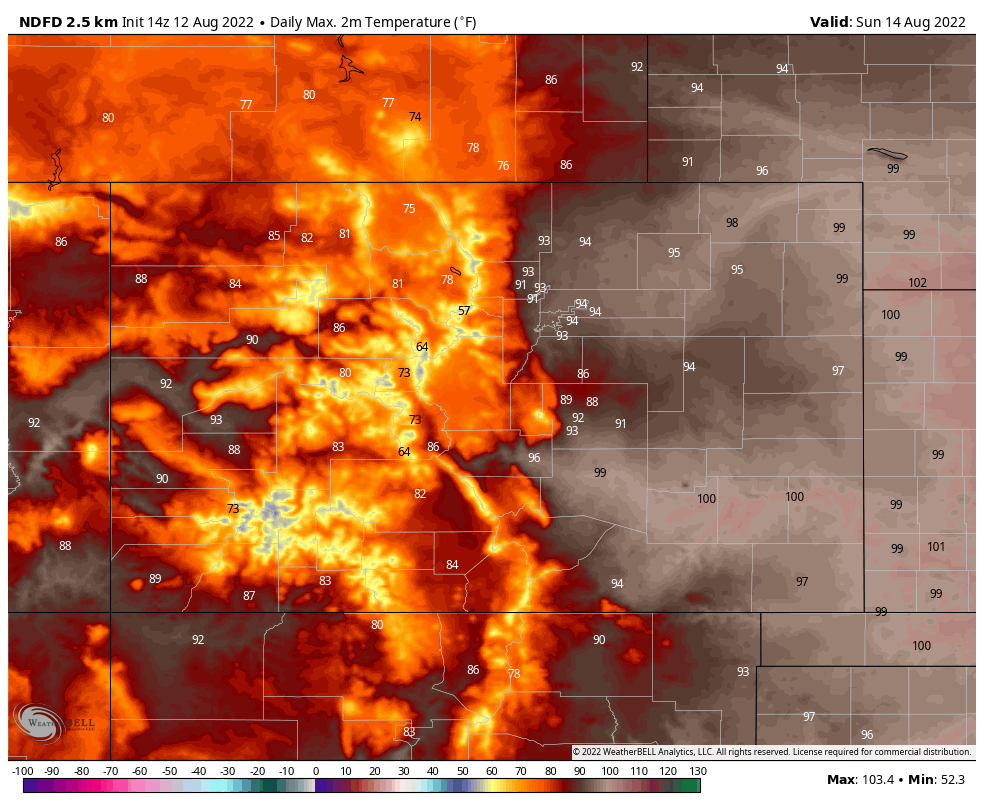 Now, let's see Monday and you will notice cooler temperatures will arrive.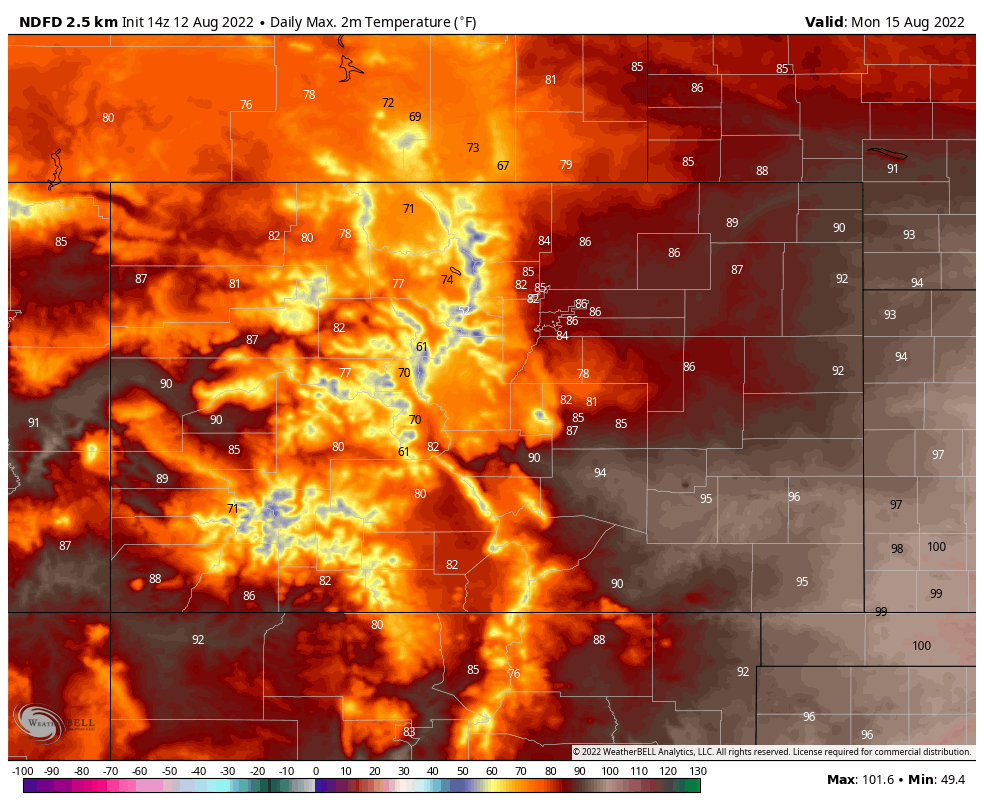 For the city, we can see this cooler trend in the daily forecast: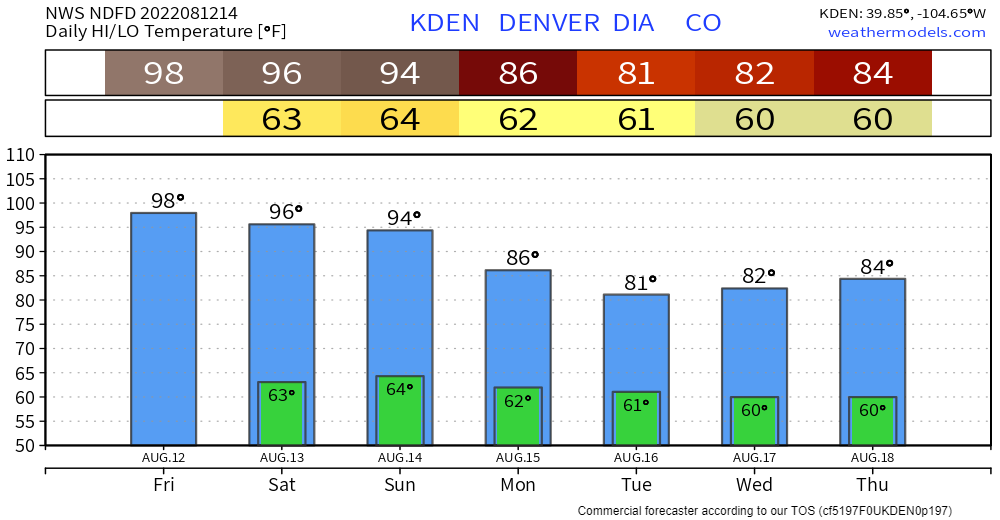 Before we cool off, we have a hot weekend. In hourly form for Denver: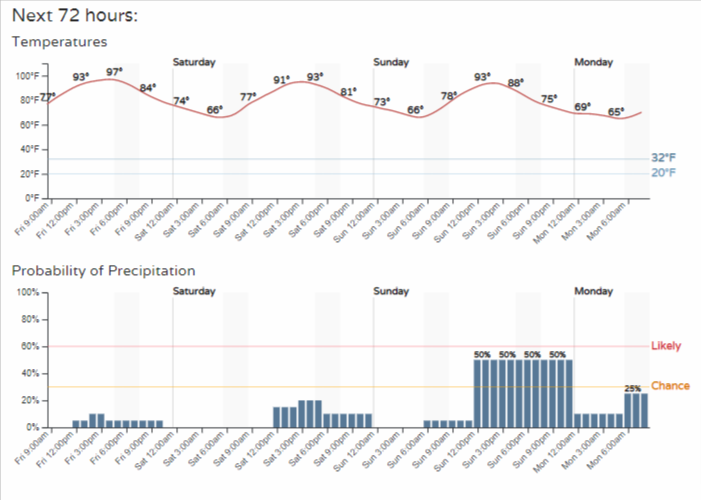 Shift your attention from the top of that chart, temperatures, to the bottom, increasing rain chances.
Along with the cooler temperatures will be higher rain chances. This is an overall shift in the monsoonal pattern to accommodate these changes.
Daily rain chances for the city is shown.

This will equate to the following estimated precipitation totals through Wednesday.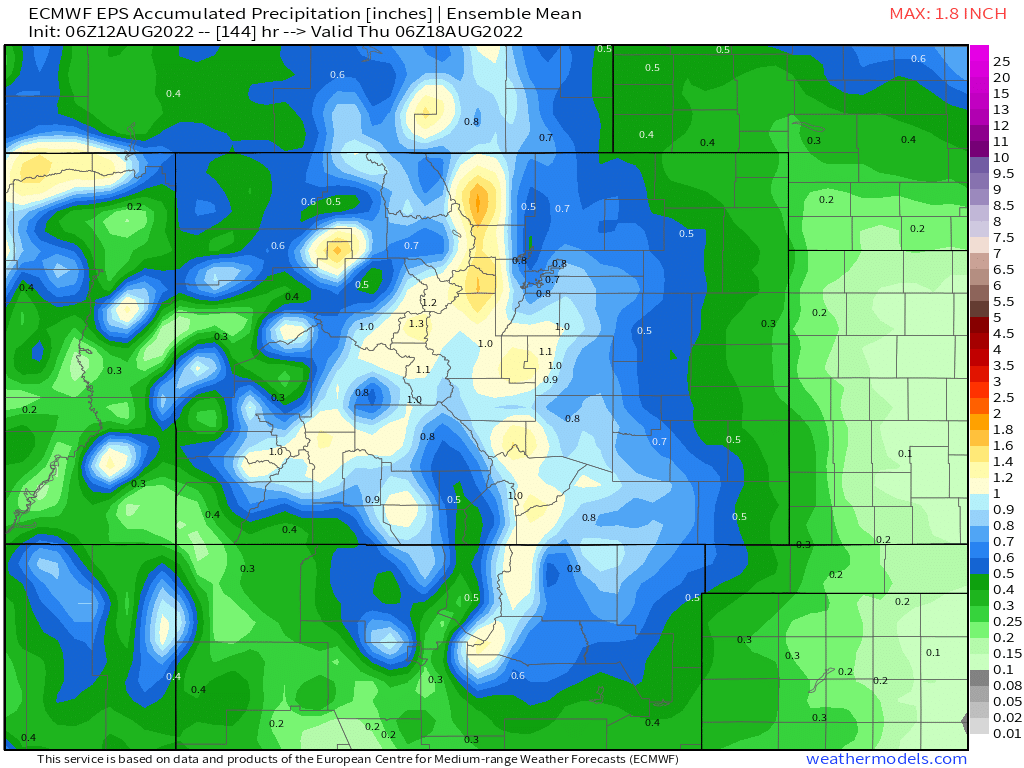 Favored areas: the Front Range Mountains.
For your weekend plans, watch those storm chances - especially if you'll be in the high country. And, stay cool.