As many of the readers of this site have pointed out this summer, the recent rainfall hasn't impacted everyone equally. Still, it's mostly positive news when it comes to this summer's monsoon, with much of Arizona, New Mexico, and increasingly Colorado seeing above average precipitation this summer.
Over the last 60 days we see the areas that have seen above average precipitation across much of the Four Corners region, while the central and southern plains have remained drier than average: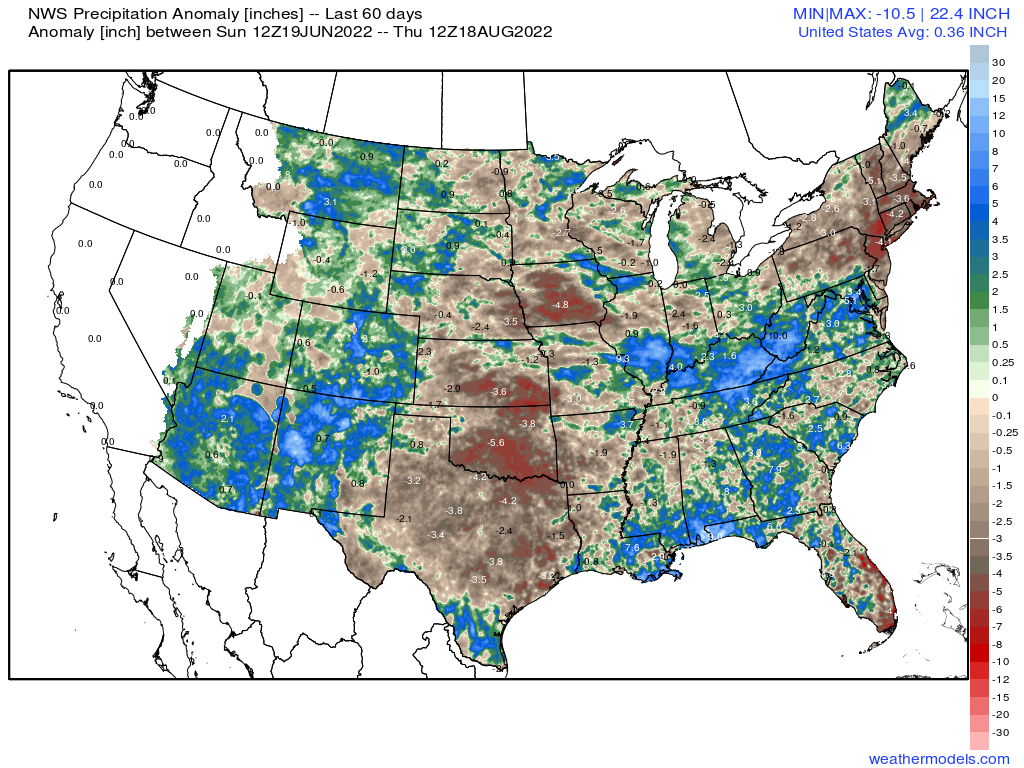 Not surprisingly, this corresponds to where we've seen drought improvement (and degradation) across the CONUS as well over the last month: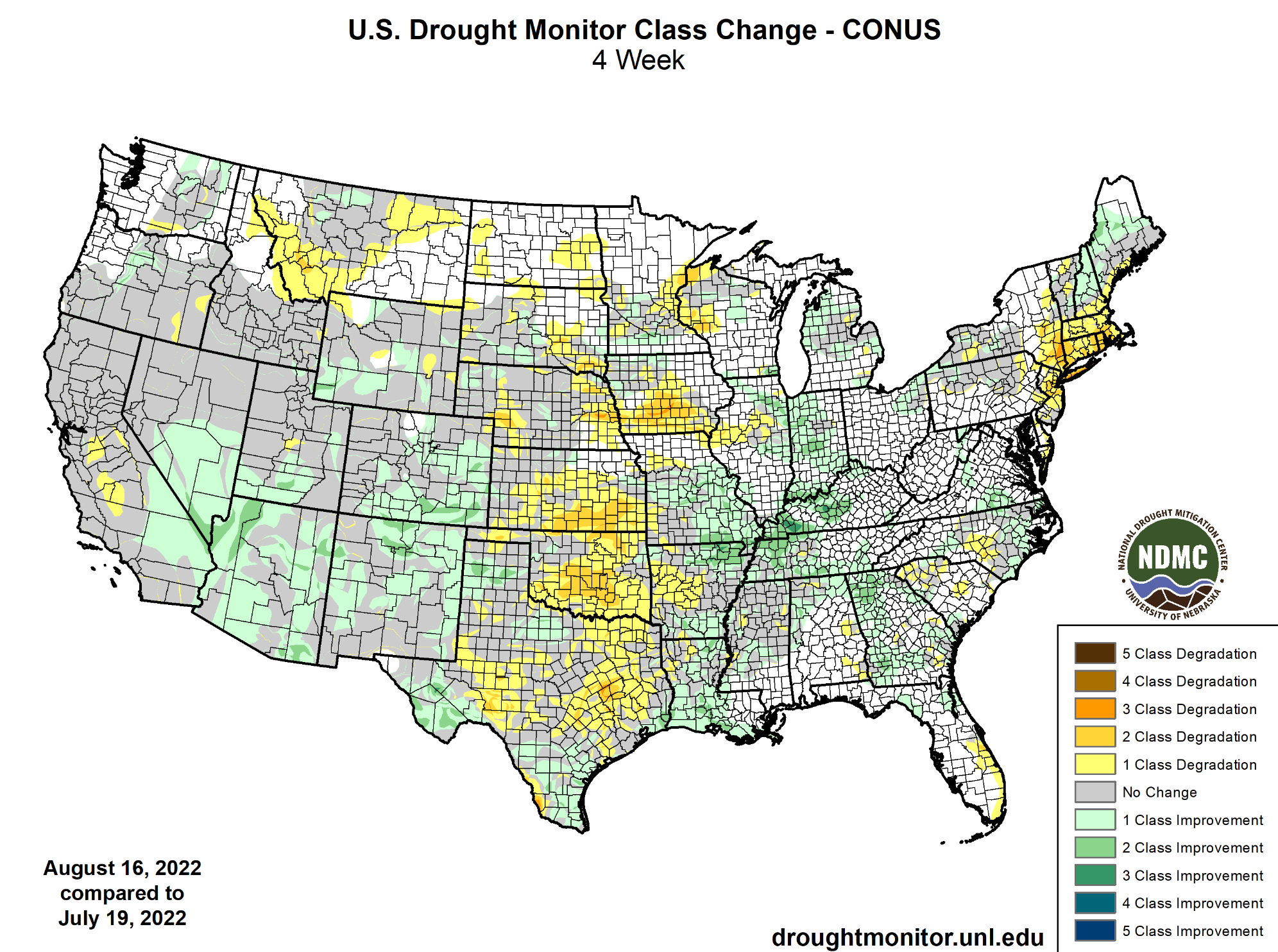 Given just how firmly entrenched the drought has been across the west, including Colorado, the recent rains while they've brought some relief, haven't erased drought conditions for the most part.
If we look at precipitation totals as a percent of normal since the beginning of the year, we see many of the same areas that have seen above average rain this summer are still running a deficit year-to-date. This map was prepared by climatologist Brain Brettschneider.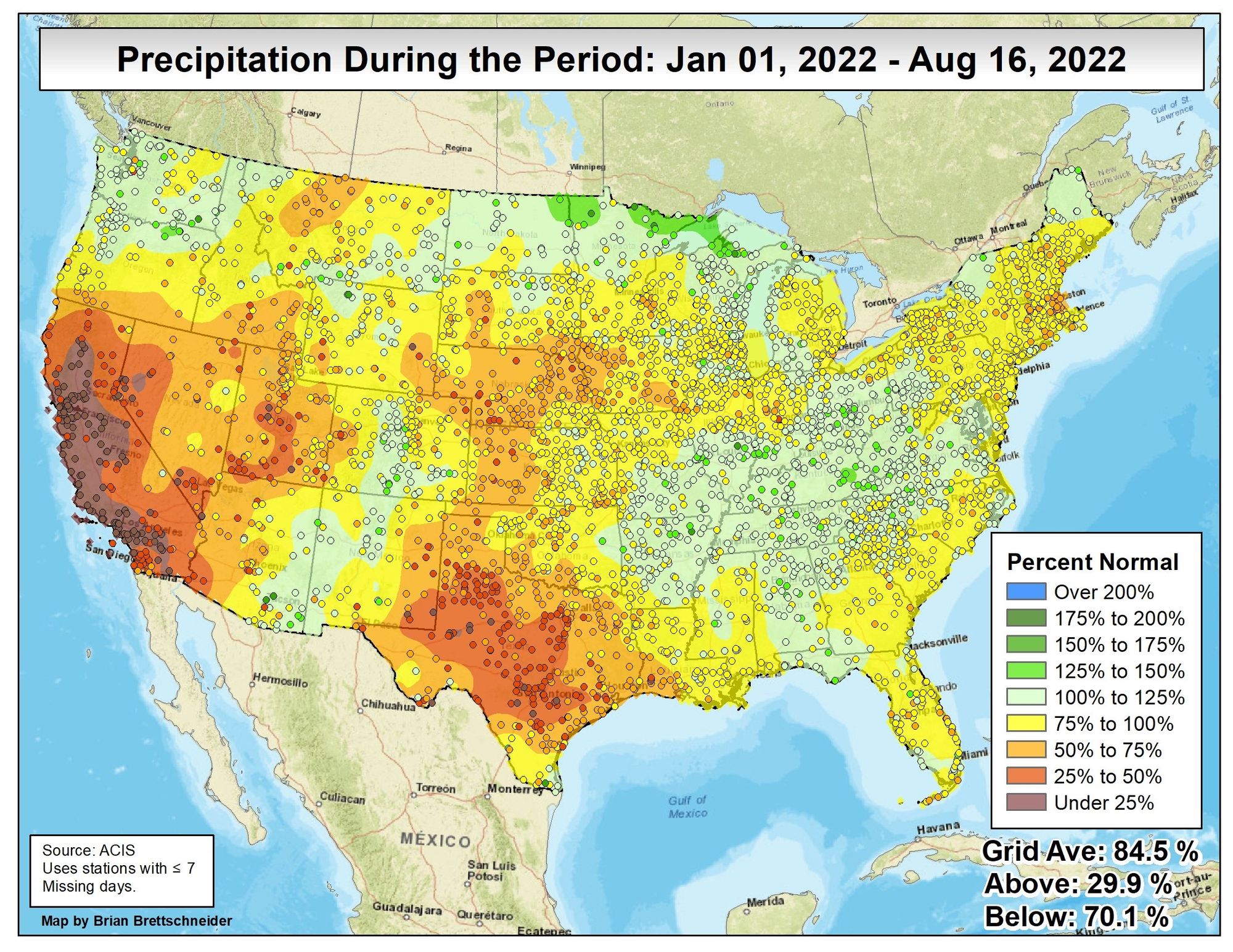 For the pocket of near average precipitation we see along the Front Range of Colorado we do see pockets considered drought-free by the U.S. Drought Monitor, while others remain in D0, or Abnormally Dry. The worst of the drought conditions east of the Divide have set up across the central and southern plains, with many areas now experiencing Extreme and Exceptional Drought conditions from Nebraska south through Texas: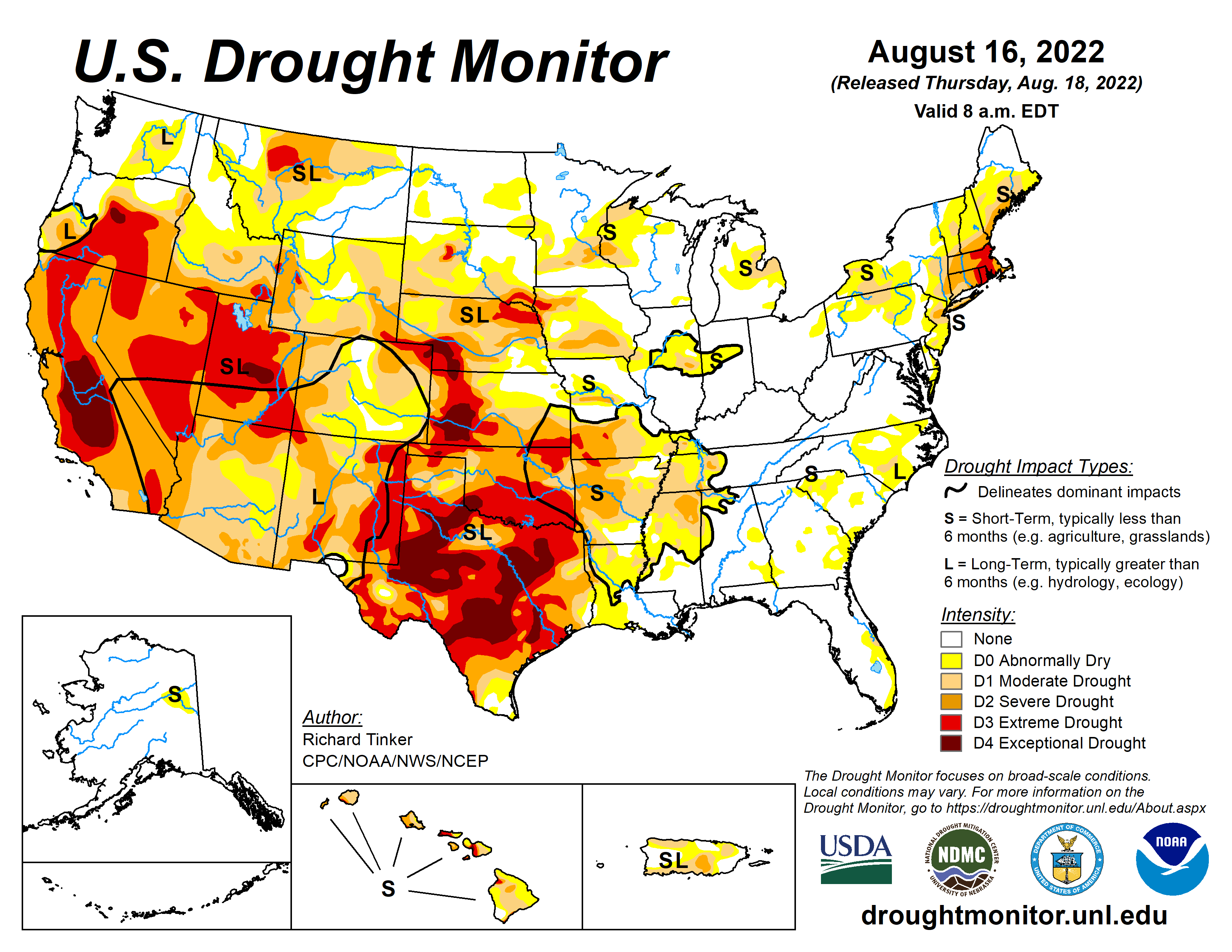 Now, for Colorado we may see some additional improvement in next week's Drought Monitor report as this one was issued today but does not include the last two days and the rainfall we saw across Broomfield, portions of the southeast metro area, and a good chunk of extreme southeast Colorado. Nevertheless, it shows that even with a good monsoon, drought remains at the forefront.
Here's a look at totals across the state from the last seven days, an impressive run for moisture no doubt!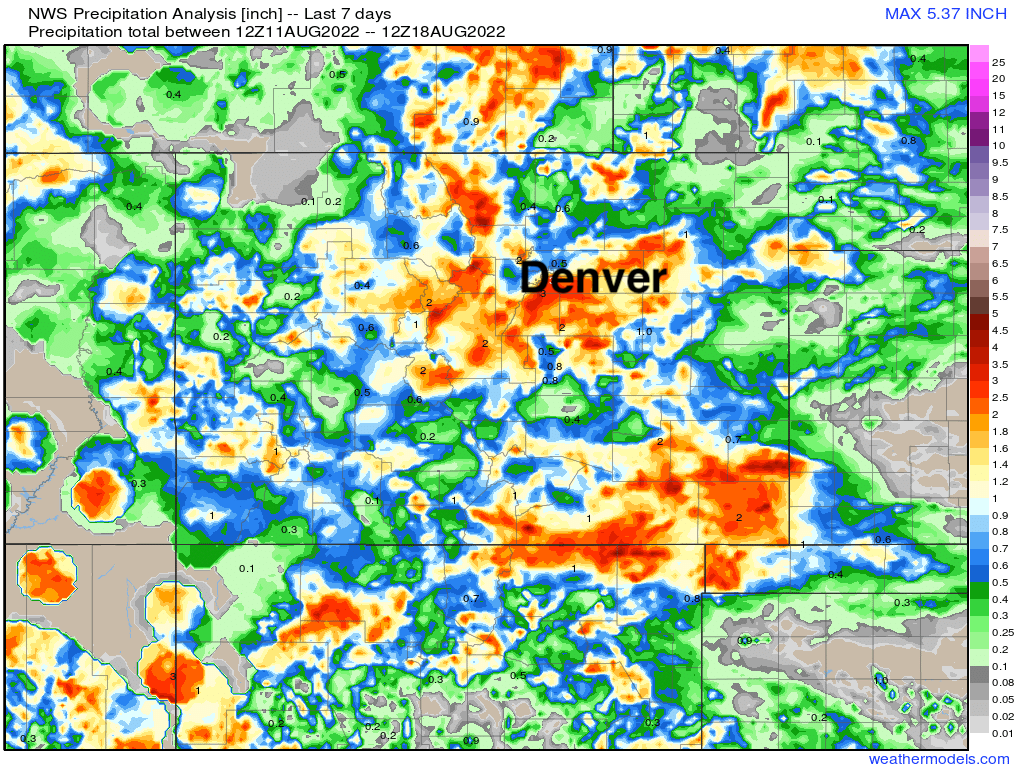 As we look toward the weekend we expect drier conditions to prevail across Northeast Colorado. While some afternoon showers remain possible, the bulk of the heaviest precipitation is expected to stay south.
The hourly planner for Denver shows highs in the 80s today and Friday, then possibly dipping into the upper 70s Saturday, with above a 20 to 30% chance of storms.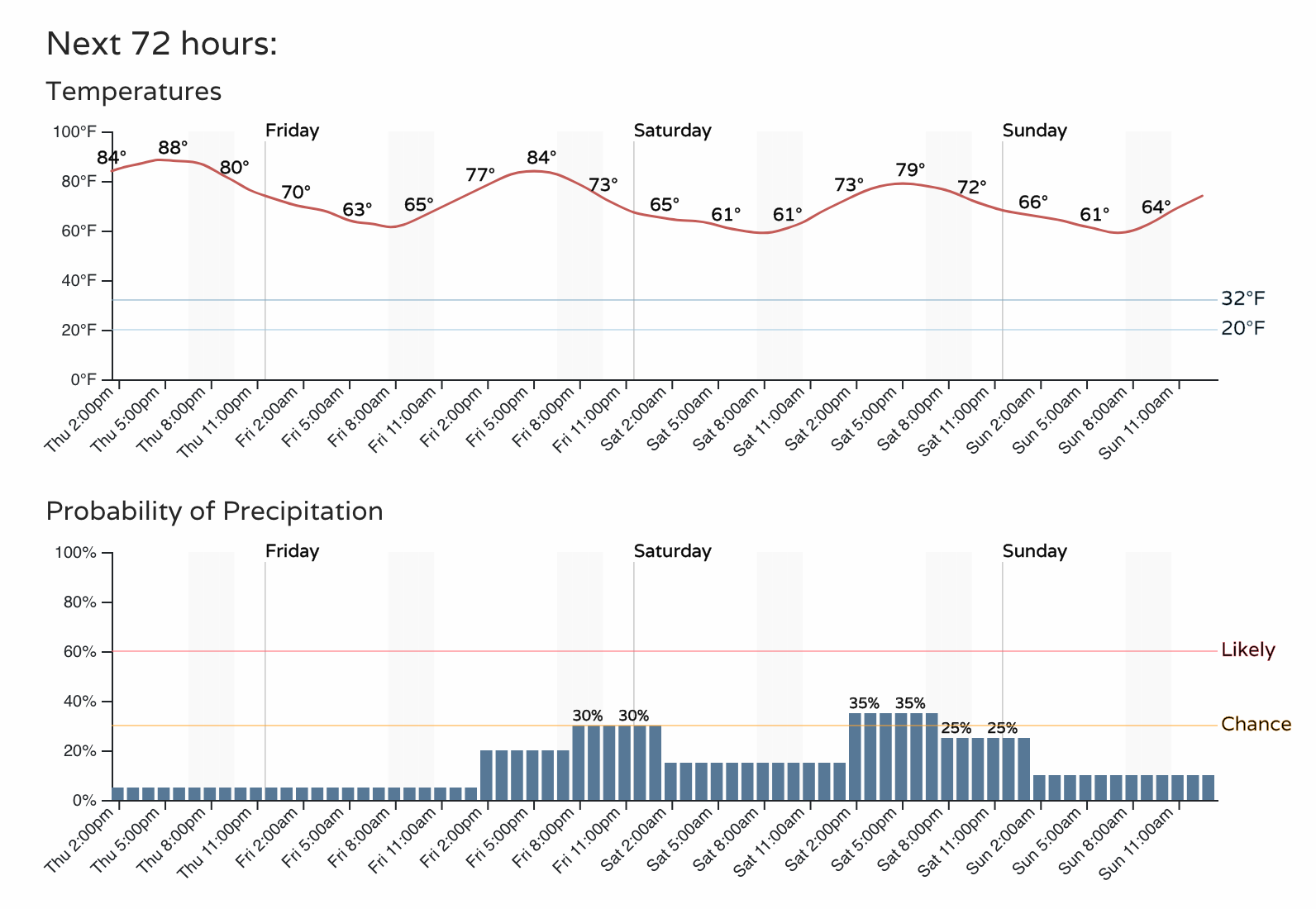 And looking a bit further down the road, it could be the upcoming break from the wettest weather sticks with us for awhile, as above average precipitation is expected to remain in the forecast for much of Arizona, New Mexico, and Southern Colorado, but closer to average or even below average conditions return to northern Colorado through the end of the month.
While this model is particularly bullish, and not all are, a good signal for drought-stricken Oklahoma and Texas to finally pick up some moisture to end the month as well. One can hope.