While we set daily records for the heat, there is relief on the way and it looks relatively significant. High temperatures by the weekend may struggle to reach the 60s!
Before we get there, though, we still have more heat on the way, and more records to set.
From Tuesday:
Look at all the records that are possible for Wednesday!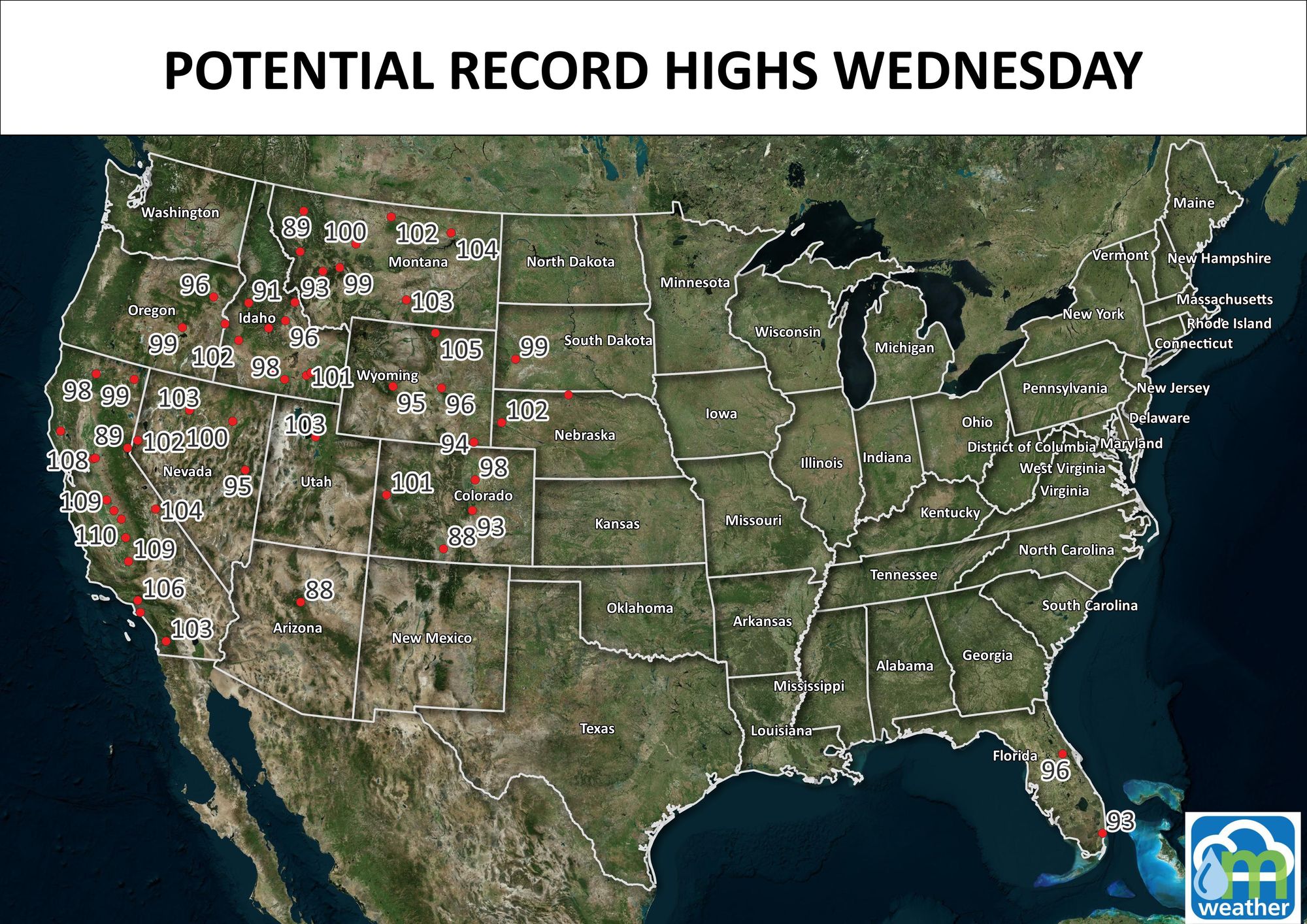 That's a huge area of the country in extreme heat.
Now for Thursday we shrink that area into a few regions, California and Colorado.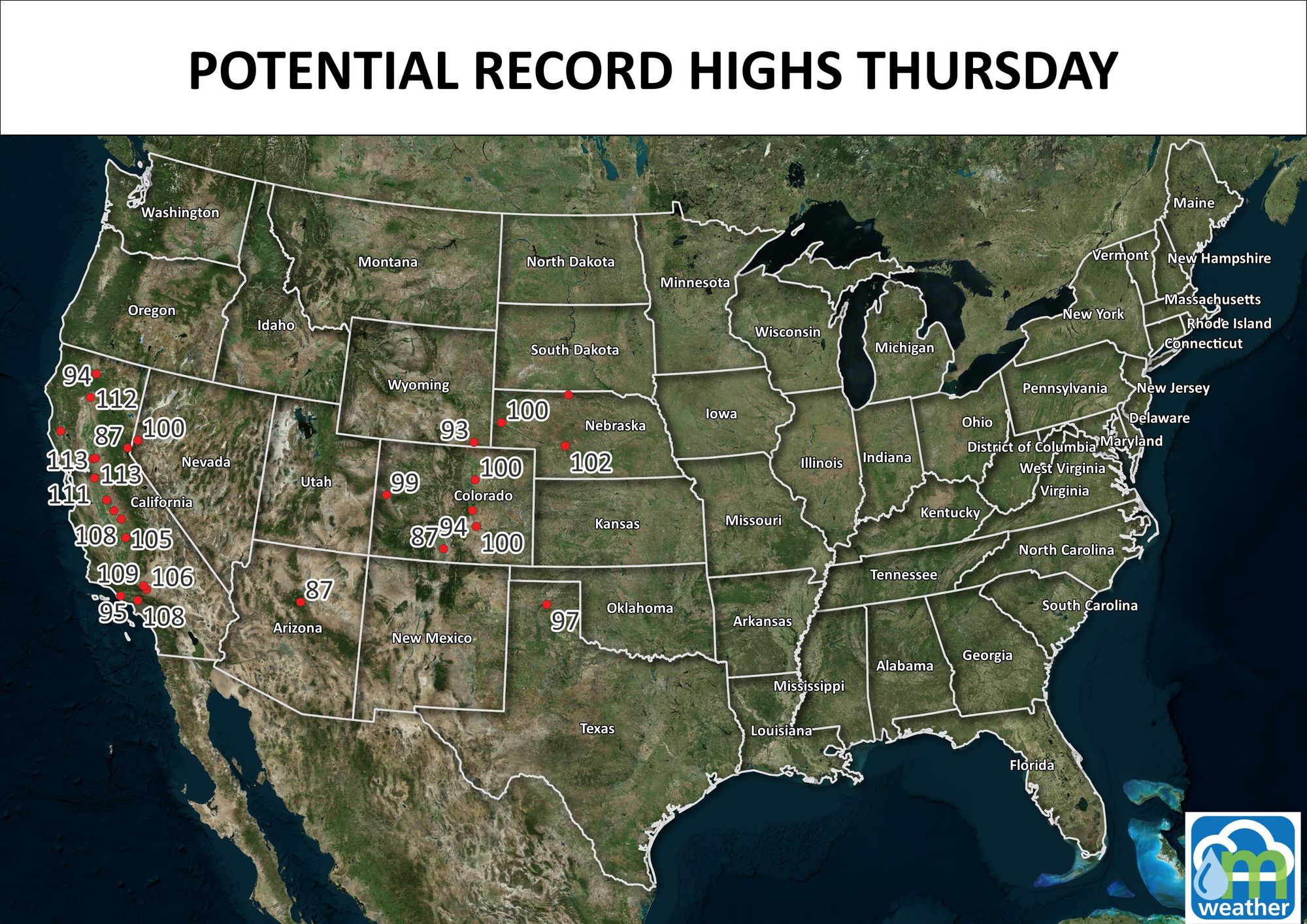 That's an incredible, and historic, start to September for so many of us. There is that change on tap though.
It begins Thursday in Montana and heads toward Colorado by Friday and Saturday. This simple animation will show you the cooler weather, a small area of it, shown in the cool colors that drop out of Canada and move over the Plains...briefly.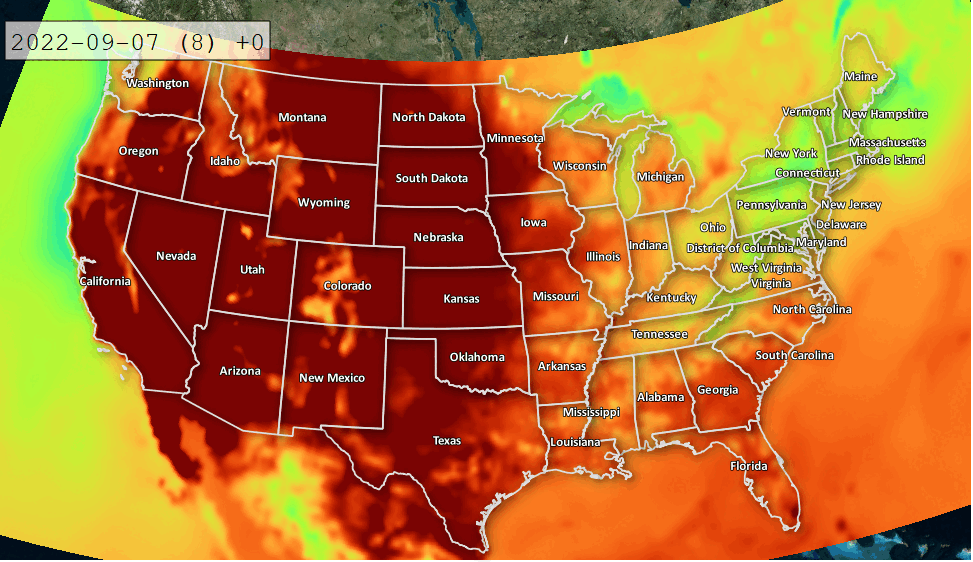 Daily highs for Wednesday, Thursday, Friday, and Saturday for Colorado are the next four images.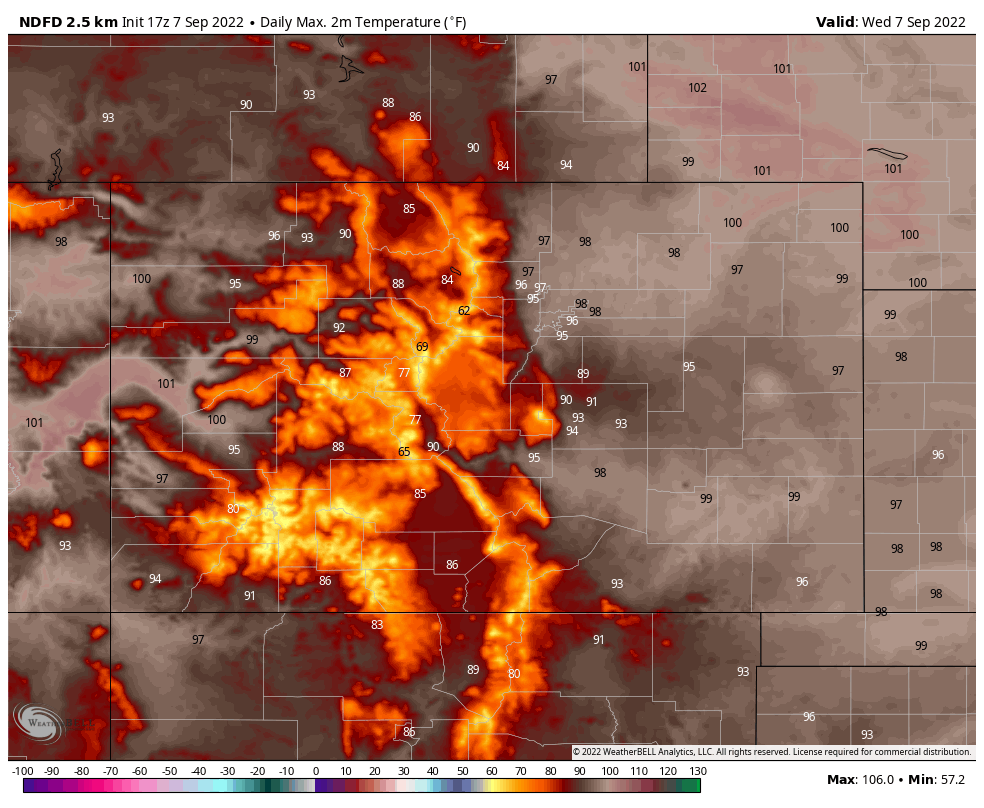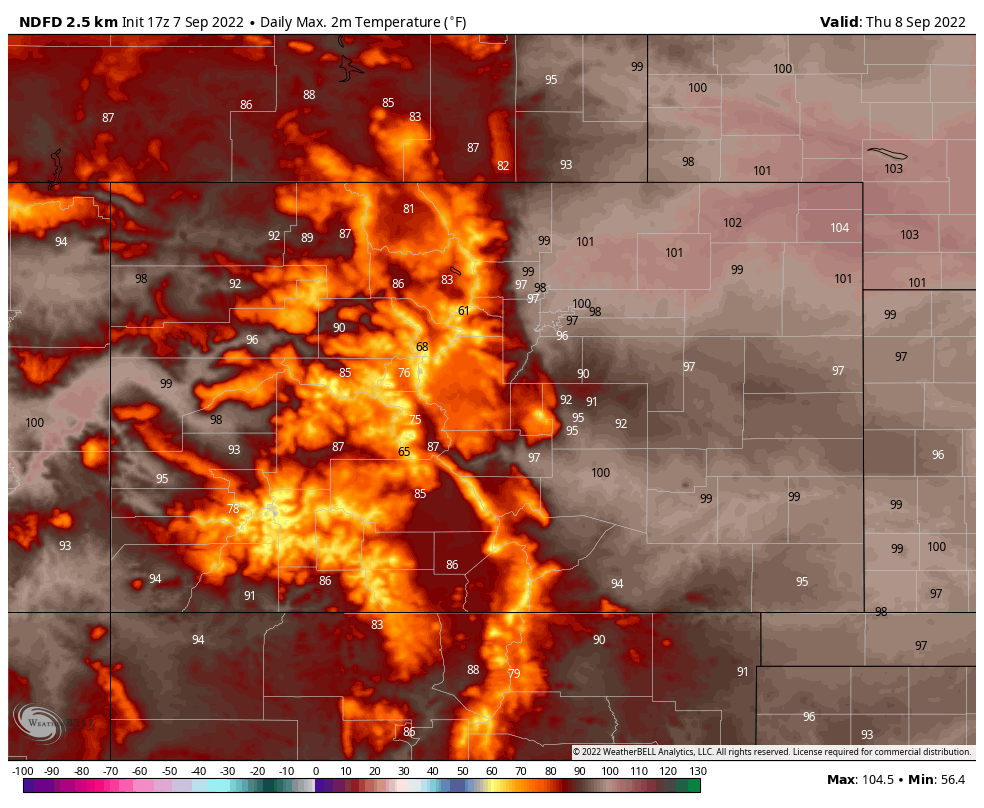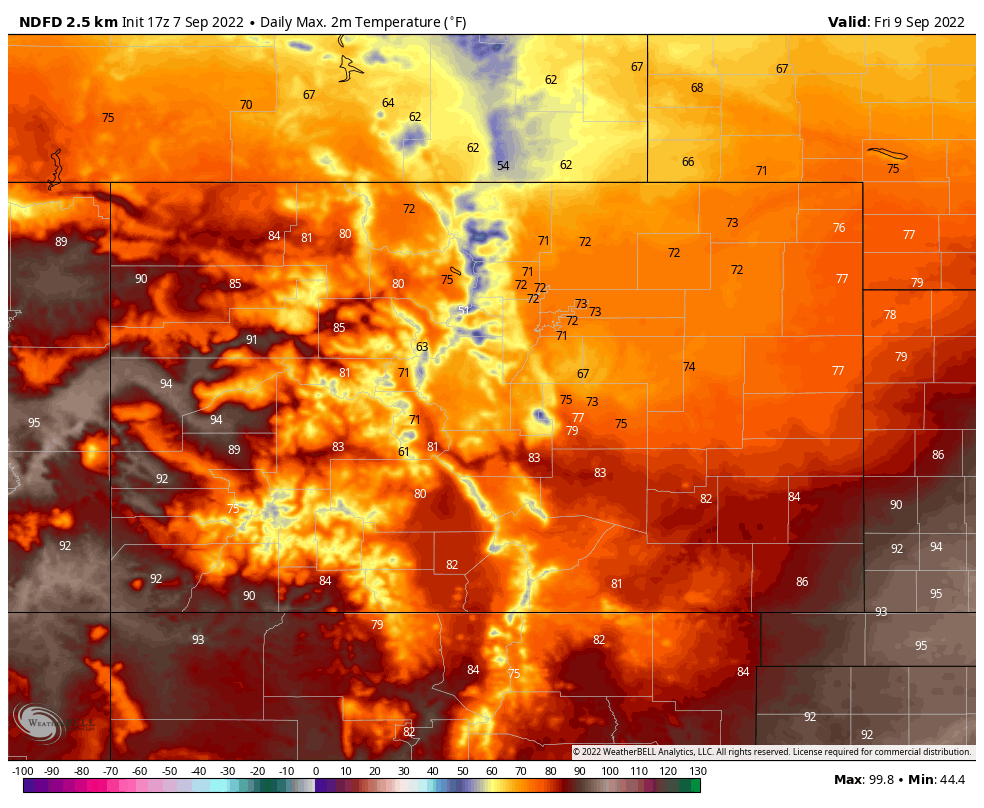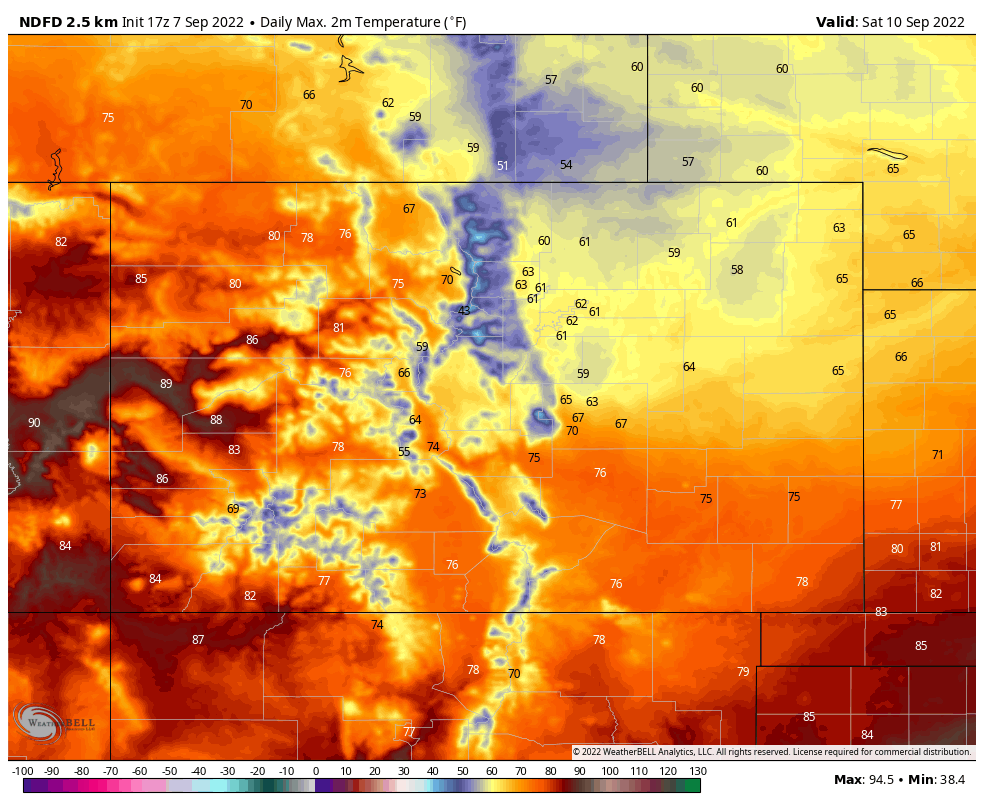 How does that look daily for Denver? Here:
That's quite a drop... the last time Denver had a high temperature of 61 or colder was June 1st with a high of 58°.
There is a bit of moisture that may come through, too.
As of now, it doesn't look like too much but we will discuss that perspective in a future post as we get a bit closer. I just thought you might enjoy knowing there's a big cooldown on the way, yes?