Relative calm from the weekend will continue for two more days for Denver and Colorado before quite a temperature drop and increased rain chances by Wednesday and Thursday.
What's the week's setup?
A low-pressure area near the California coast will send moisture into parts of the West, producing rain with the possibility of heavy rain over the region through Thursday.
Monday night that system is near California: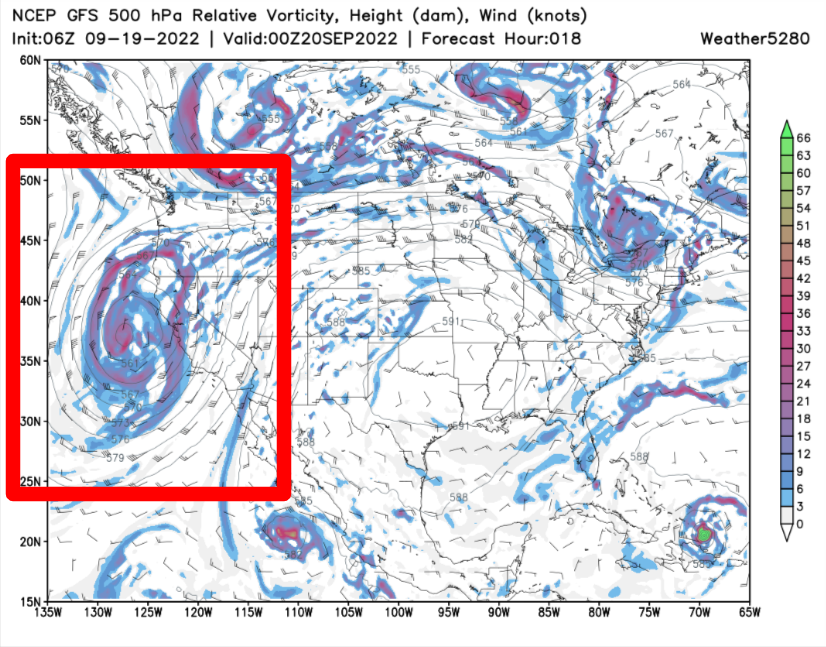 By Thursday night, the center is over the Northern Plains: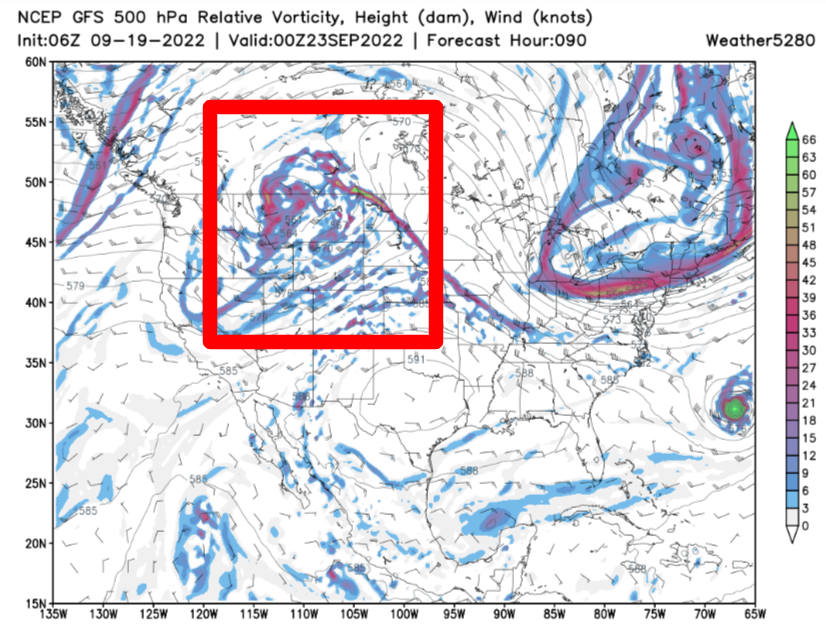 As this system moves through, there is a risk of excessive rainfall over parts of the West through Wednesday.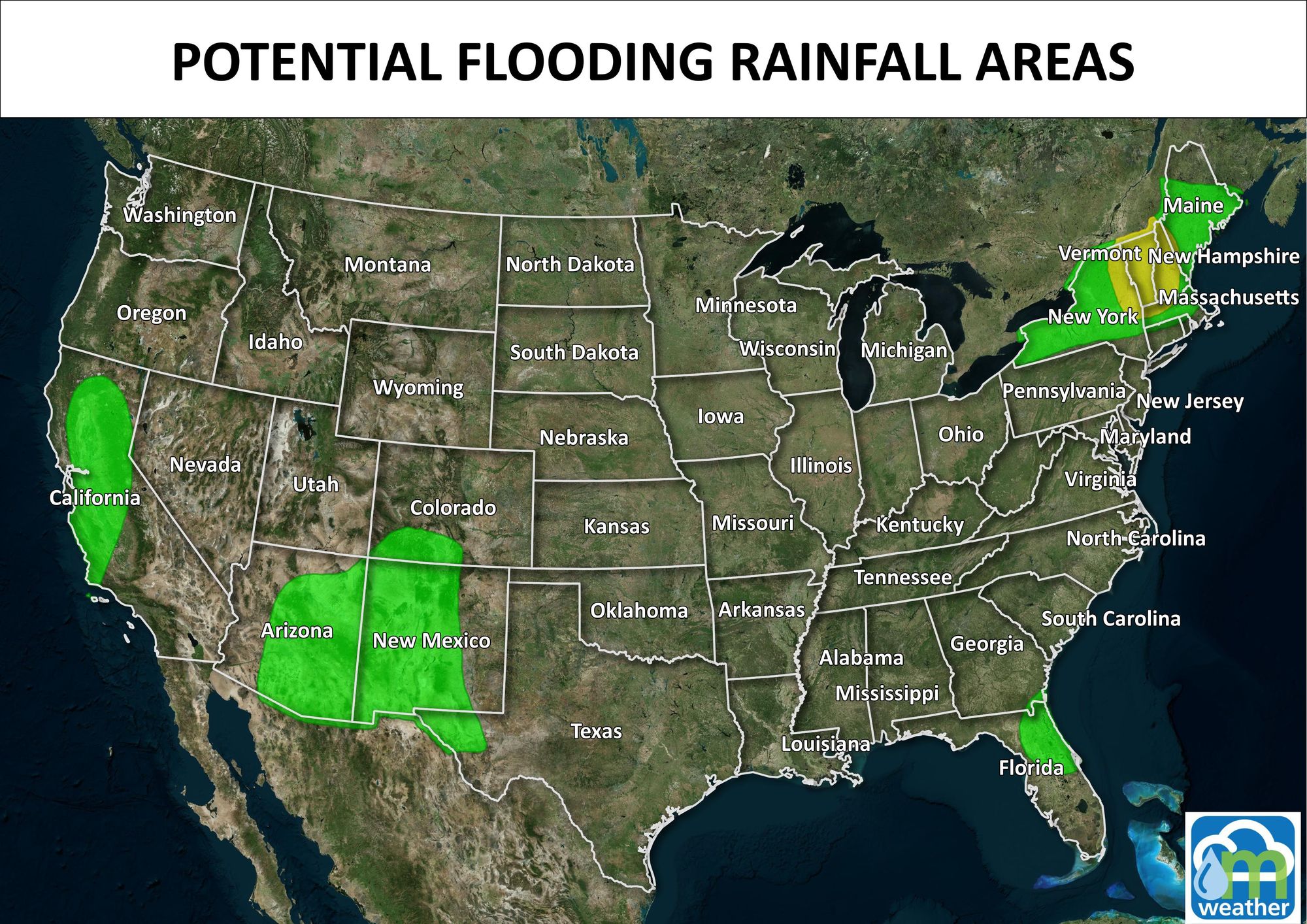 Additional moisture over the southern Rockies will create a marginal Risk of excessive rainfall from here to far western Texas.
A front over the Northern High Plains into the Pacific Northwest will move eastward across the plains from Tuesday to Wednesday. Before that front swings through, temperatures will be 10 to 20 degrees above average over the central U.S. Temperatures will be in the 90s to near 100 over the region, possibly setting records on Tuesday.
Colorado Springs is one such possible record, Denver is within a handful of degrees to new records both Monday and Tuesday.

Denver will have highs in the 80s to 90s for the early part of the week before the front swings through to cool us down into next weekend.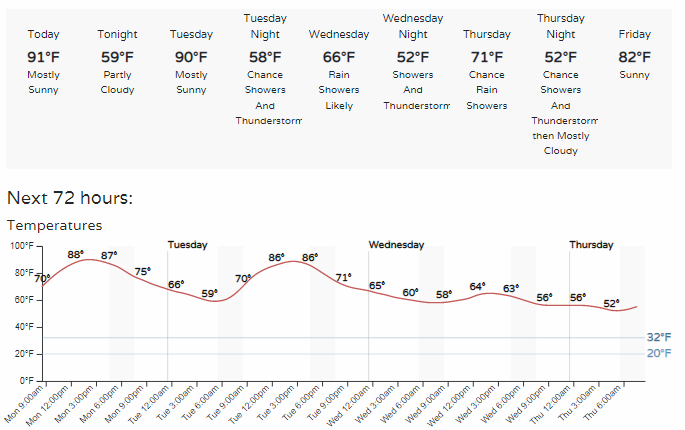 Will we catch rain, too?
Yes, the rain chances climb steadily from Tuesday through Wednesday until Thursday.

An estimate for moisture totals for the next five days is shown here.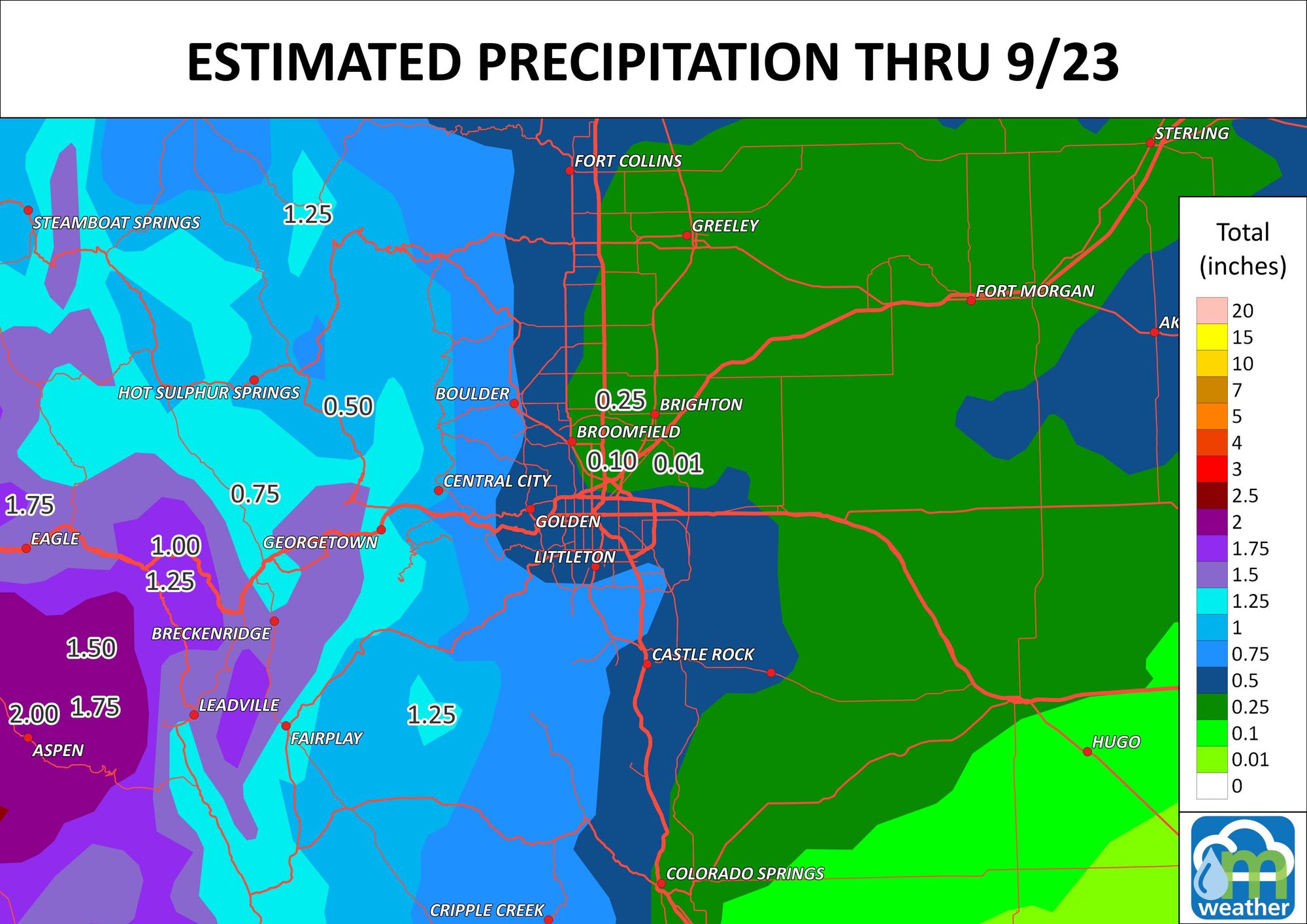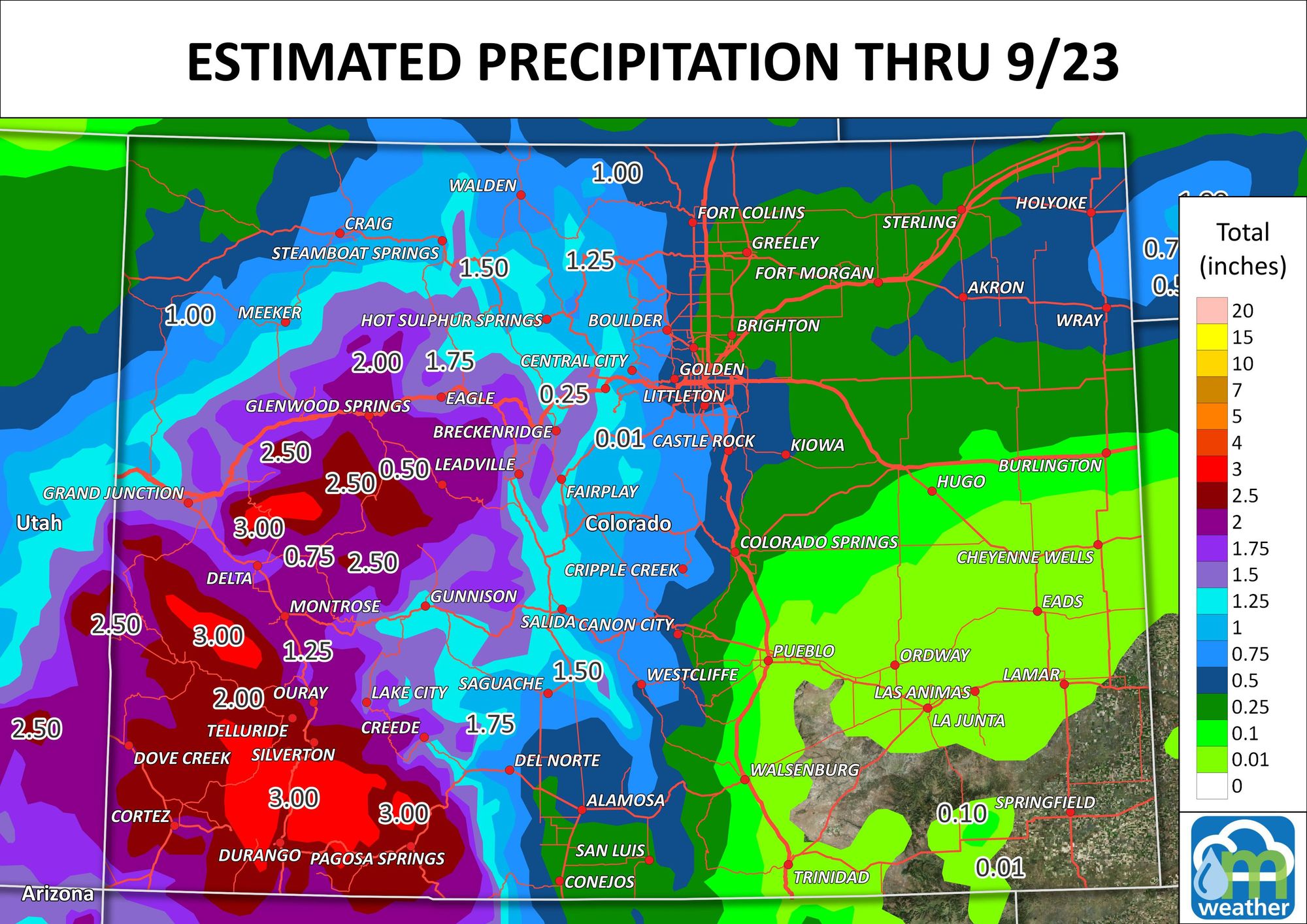 For snow lovers, the mountains may catch snowfall on their peaks, but overall we aren't expecting much by way of snowfall in the Rockies with this change.
Bottom line:
Temperatures for the metro areas will drop by Wednesday after near-record territory Monday and Tuesday. With the cooler weather comes rainfall, which will be heaviest over Southwestern CO.
In case you missed it, Megadrought discussion: