The combination of late-season monsoonal moisture and a cold front dropping southward into the state will increase rainfall statewide and will bring the Denver metro area a large drop in temperatures.
In terms of overall impact from the cold front, just a simple visual of high temperatures for the next few days can show you that clearly.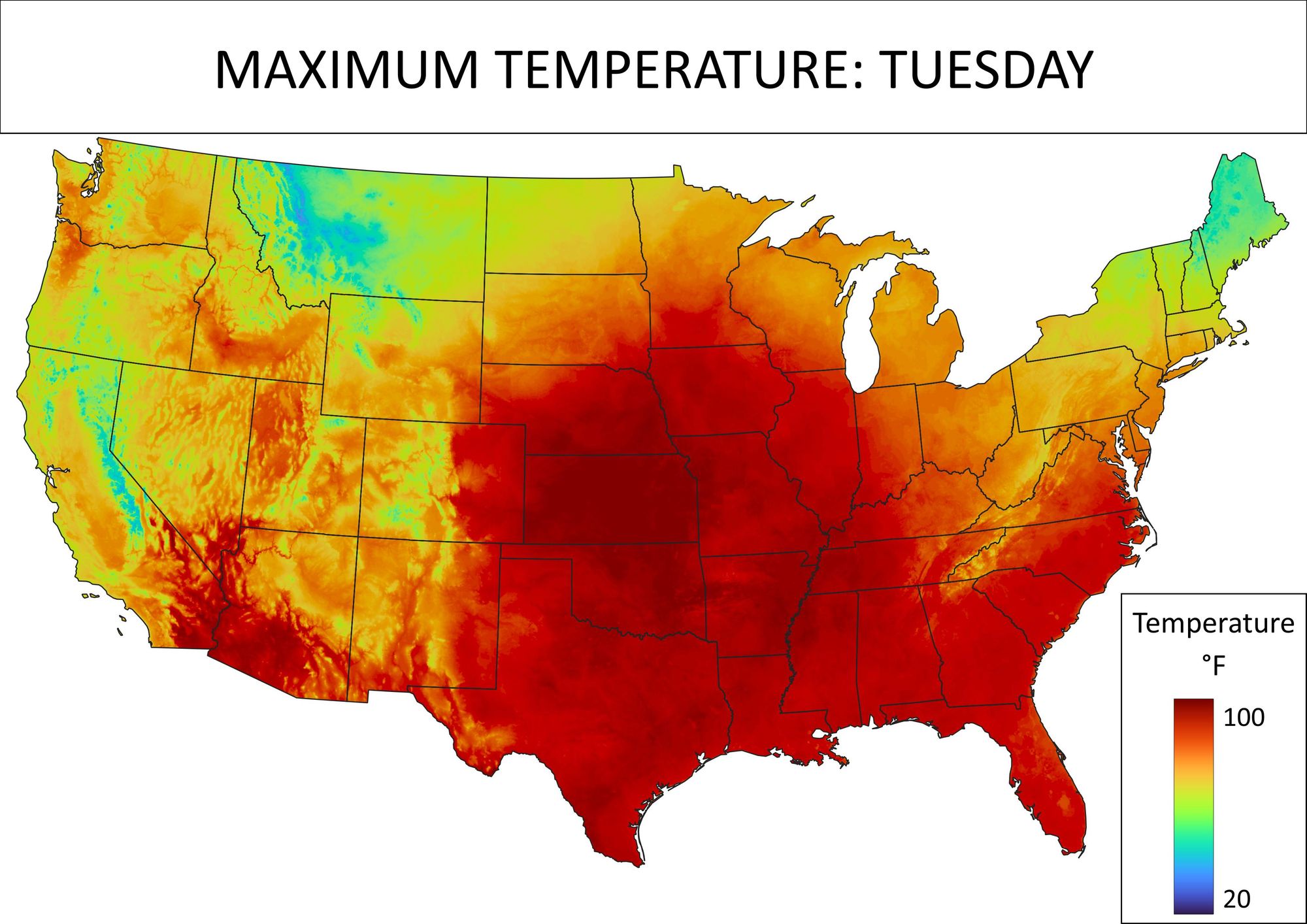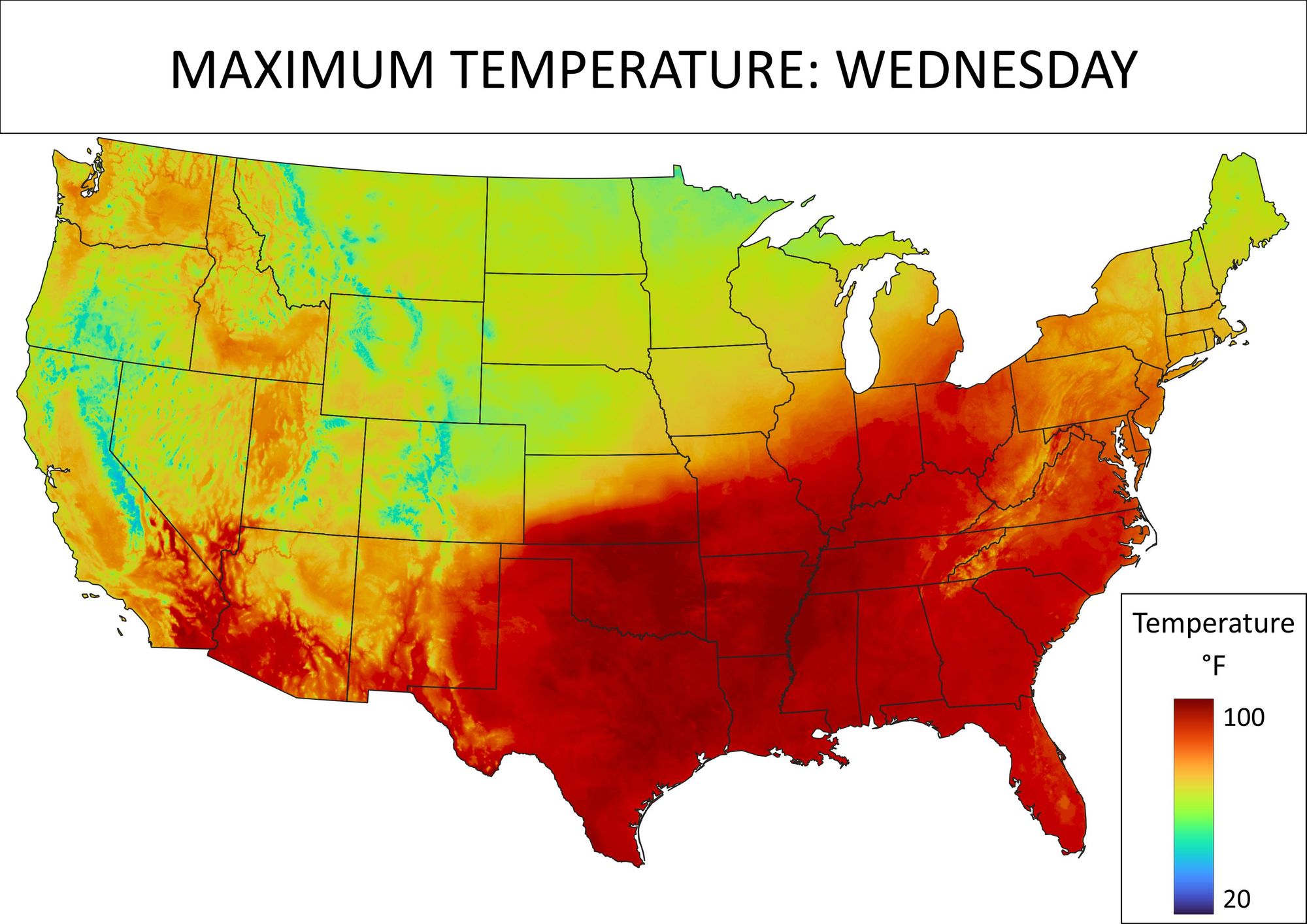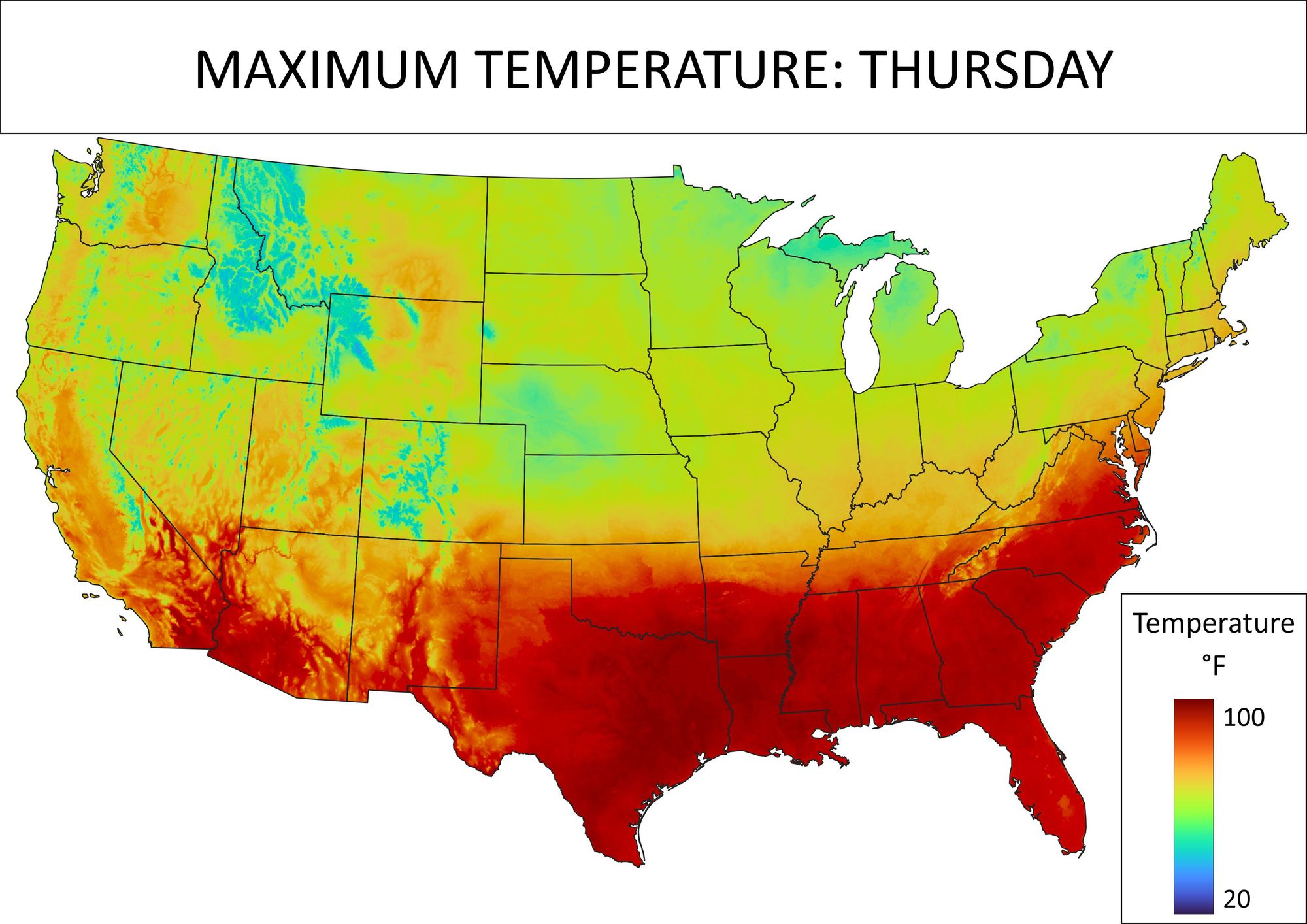 That front sags down to the southern tier of the U.S. by Thursday. In the meantime there are a number of record high temperatures to be set today and tomorrow, Colorado included.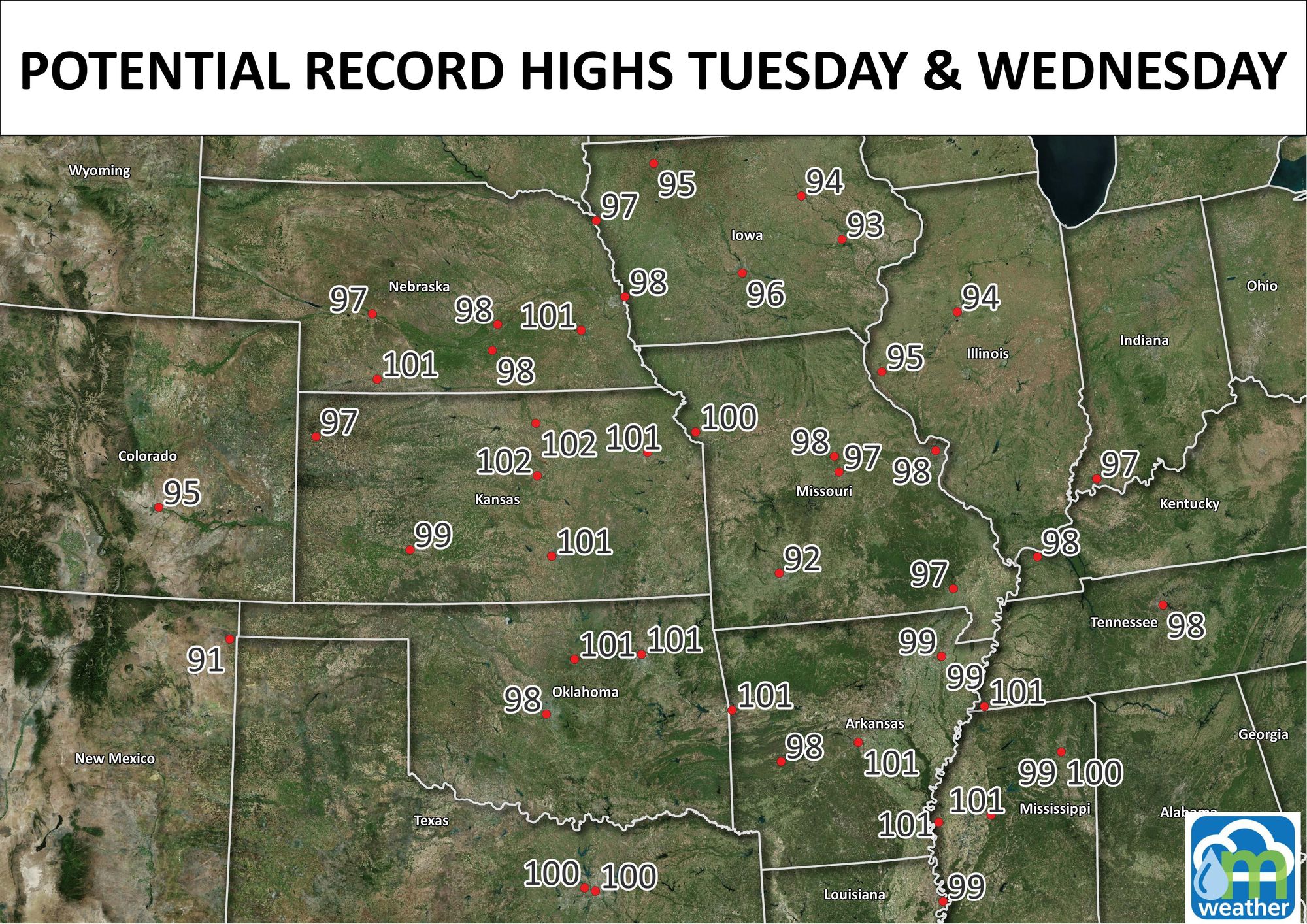 For Denver, here's a close look at the temperatures for the next few days to show when the cooler air will move in.

Since we are looking at hourly planners, let's look at rain chances too.

That's quite a climb through later Wednesday. The Rockies game at Coors Field may keep the grounds crew extra busy this time.
If you look across Colorado, there's quite a lot of total precipitation to move through. This is the combination of monsoonal moisture from the Southwest colliding with the cold front from the north.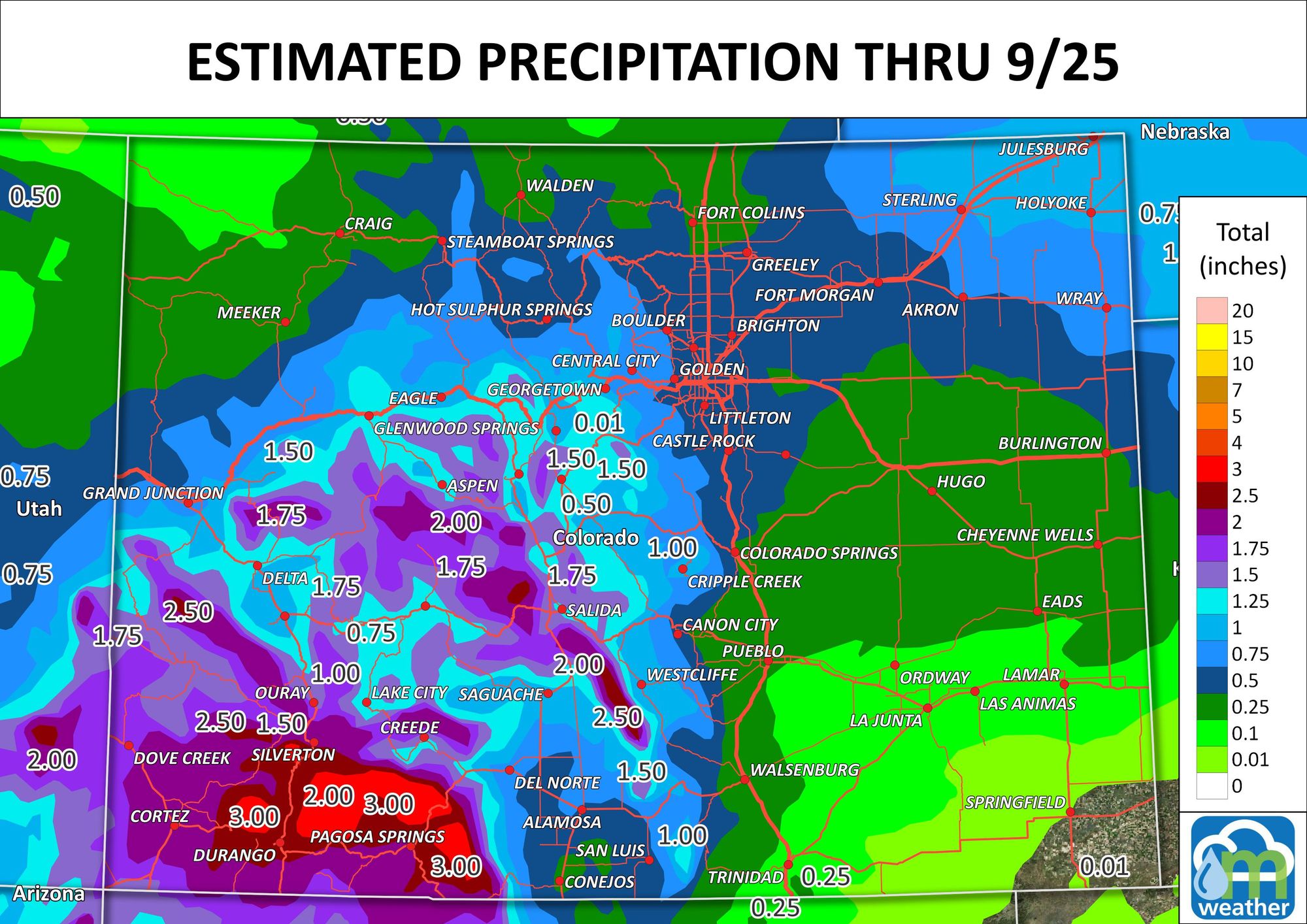 Those kinds of numbers over the mountains are concerning from a flood risk standpoint. That's a lot of water to fall, so let's hope flooding doesn't become a big issue.
The same time period, just zoomed into the Front Range.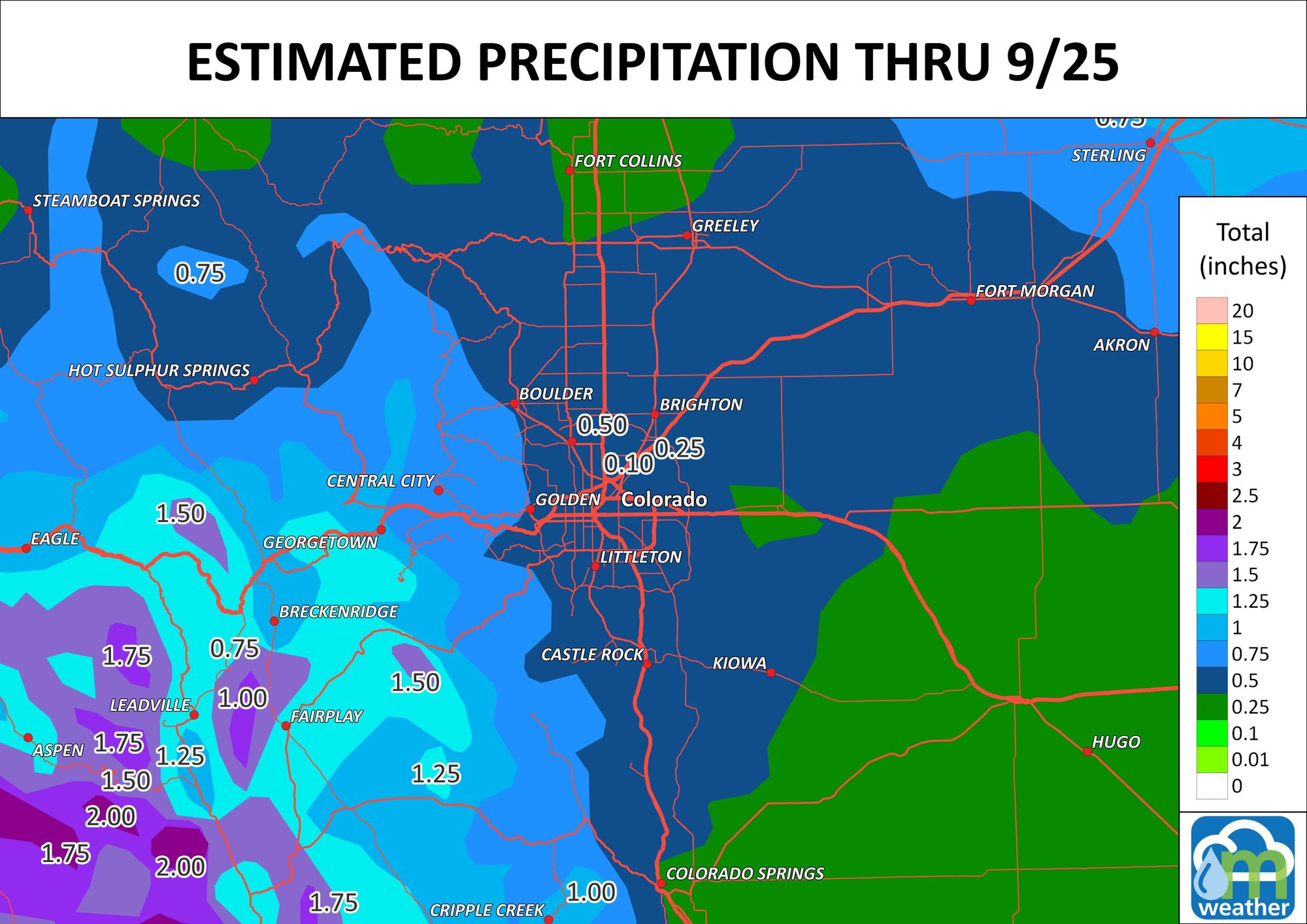 Although the peaks may get some snow, it's not cold enough for that to be a talking point with this setup.
Bottom line:
Temperatures for the metro areas will drop by Wednesday. With the cooler weather comes rainfall, which will be heaviest over Southwestern CO where flooding may become a problem.