We eagerly await a change to our weather across the state which will arrive this weekend in the form of SNOW for the high country.
The current weather pattern over the U.S. has anomalous warmth parked over the west under a big ridge of high pressure, with notable early season cold across the eastern CONUS.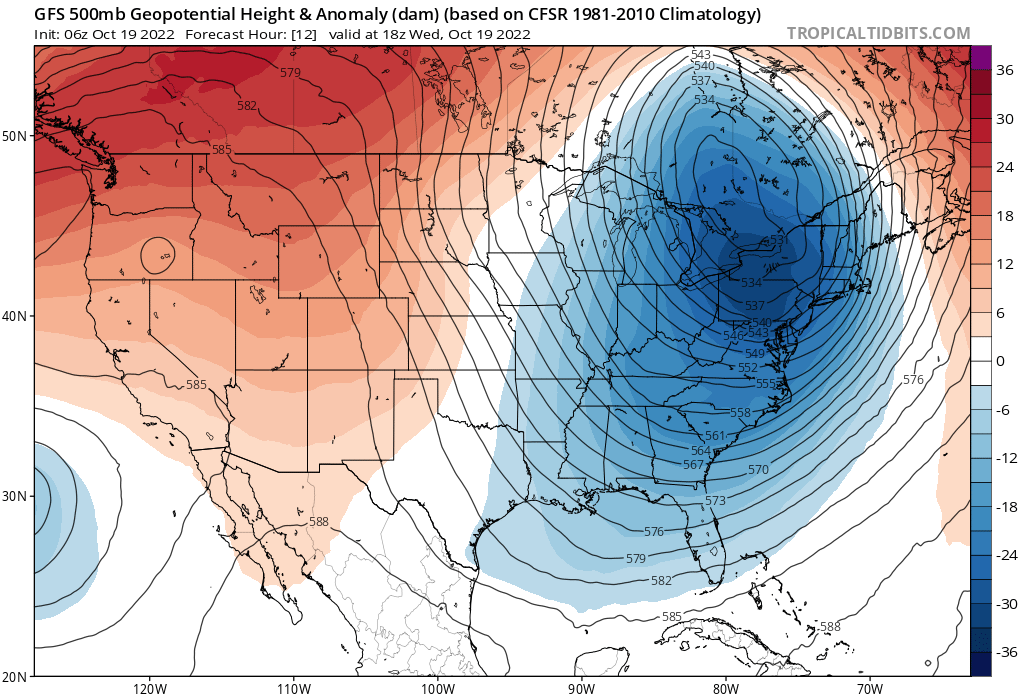 Across the Central and Southeast U.S. look at all the daily and monthly record lows that were set this morning, brr!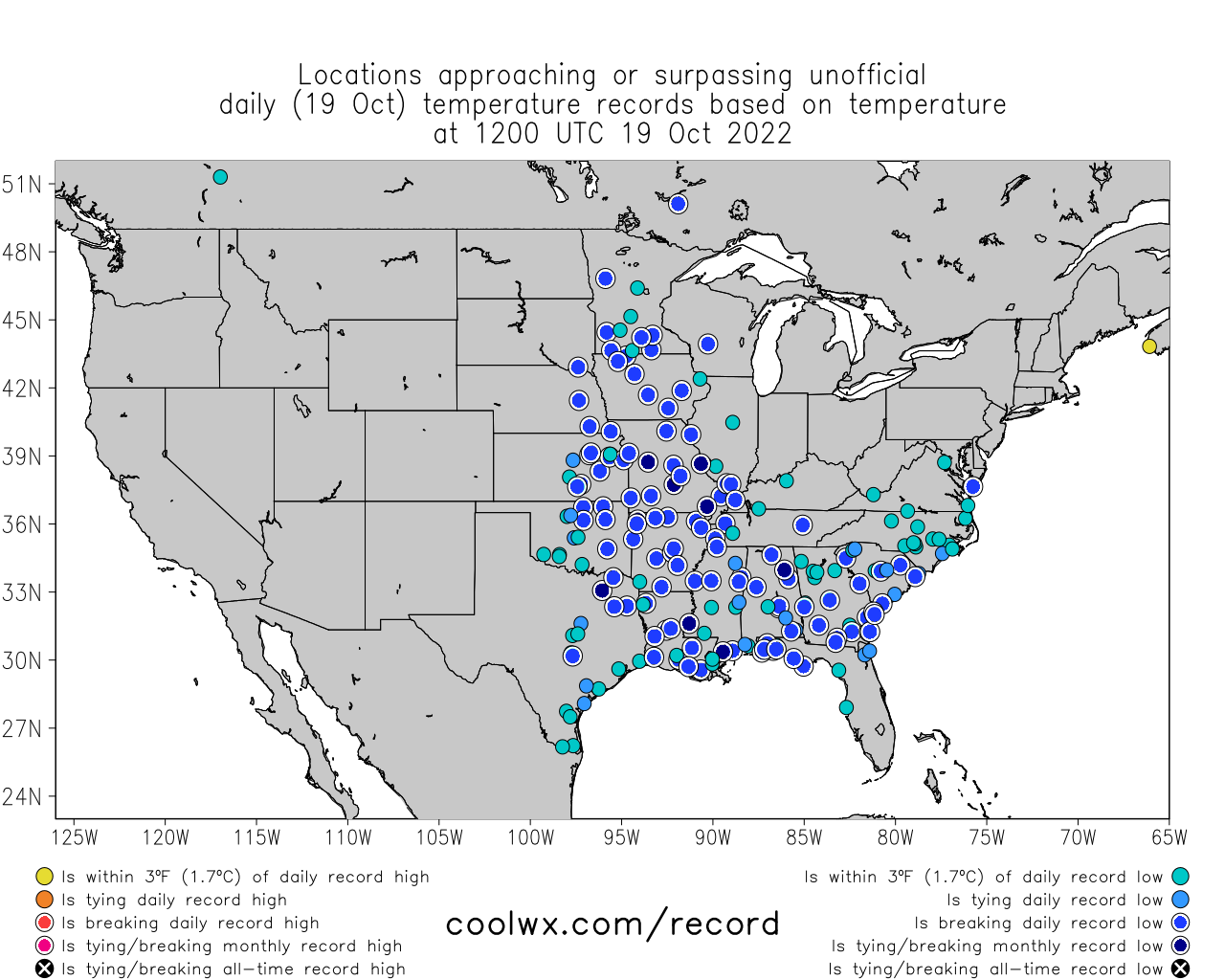 The pattern holds through the end of the week but begins to shift this weekend. By Sunday we see nearly the opposite of the above – a trough digging through the intermountain west, and a ridge going up to the east: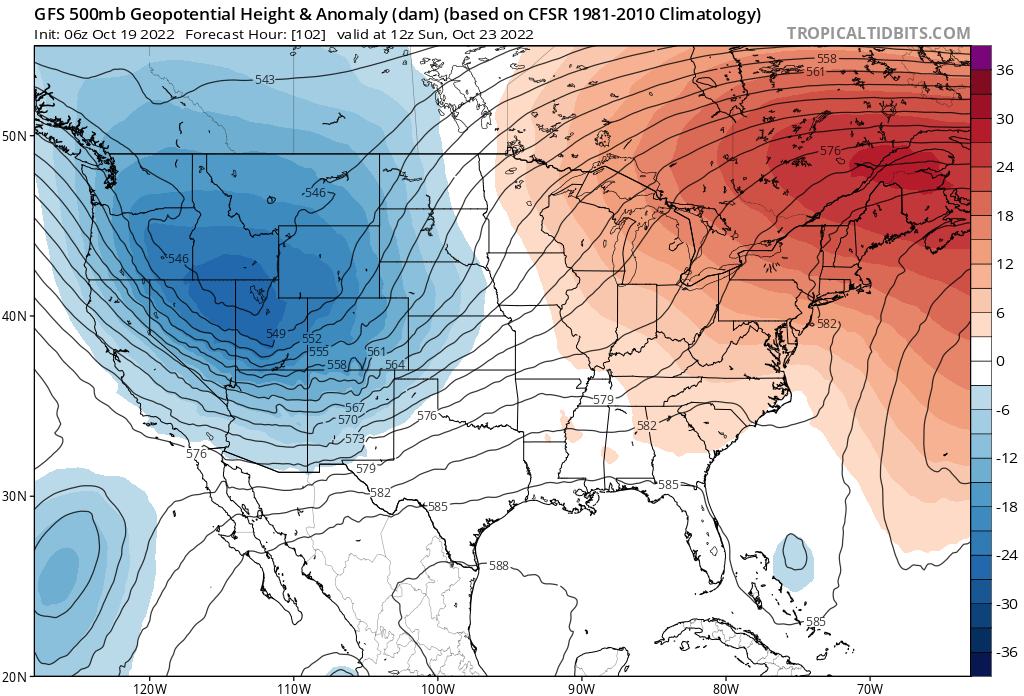 This means our warmth will be replaced by cooler than average temperature the second half of the weekend, and the anomalous warmth we've seen across the west will pull into the plains: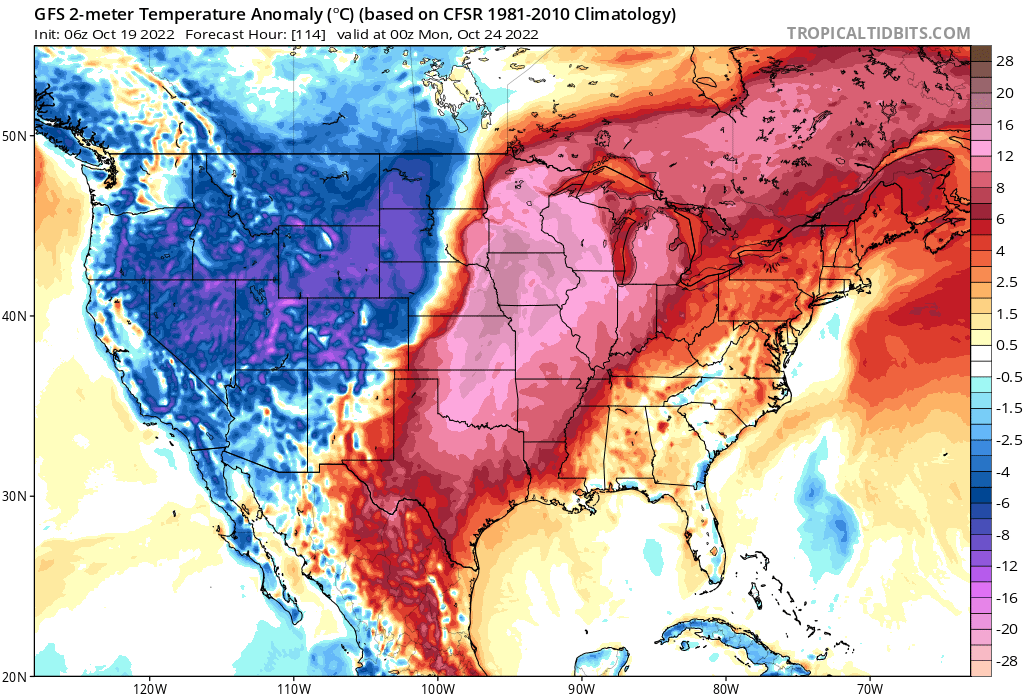 Assuming nothing changes between now and the weekend... the storm track won't be all that favorable for moisture east of the mountains. Wind on the other hand could be an issue.
To our west and north, however, some good early season snow is looking like a good bet. If you're headed to the high country this weekend, Saturday should be quite nice but conditions will change in a hurry Saturday night and Sunday with cold and snow moving in to the western half of the state: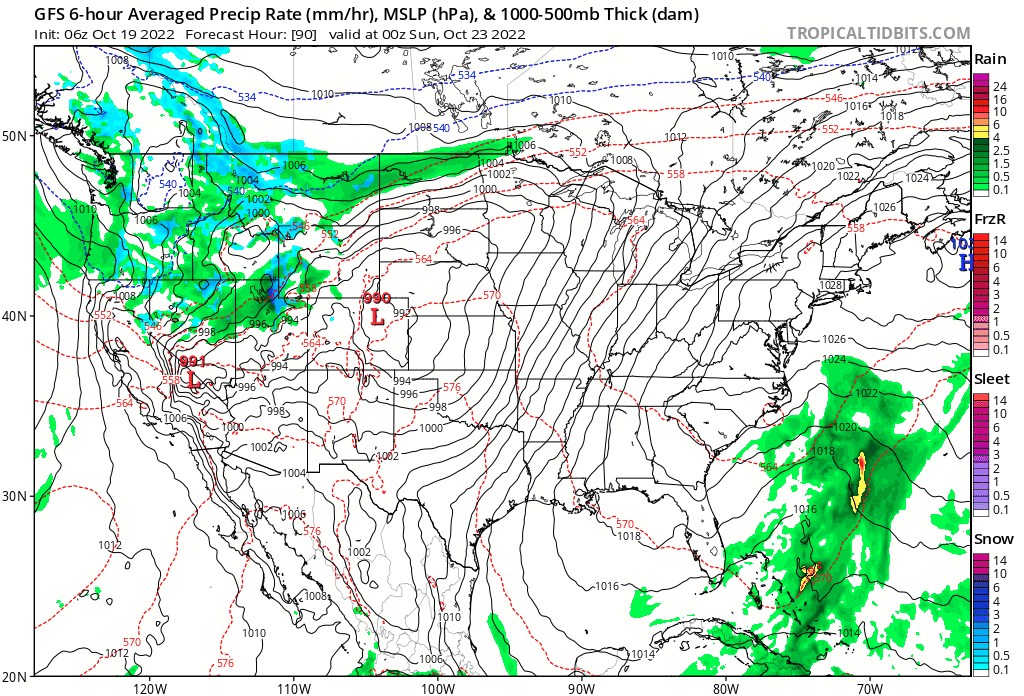 A bit too early to get all that specific on snowfall totals, but a good bet we'll see totals in excess of 6" across the higher peaks by Sunday night, with several inches possible across the mountain valleys as well. The latest European ensemble mean snowfall forecast through Monday morning looks like a good place to start – with perhaps some showers spilling out across the plains, though not likely a big impact as things look today.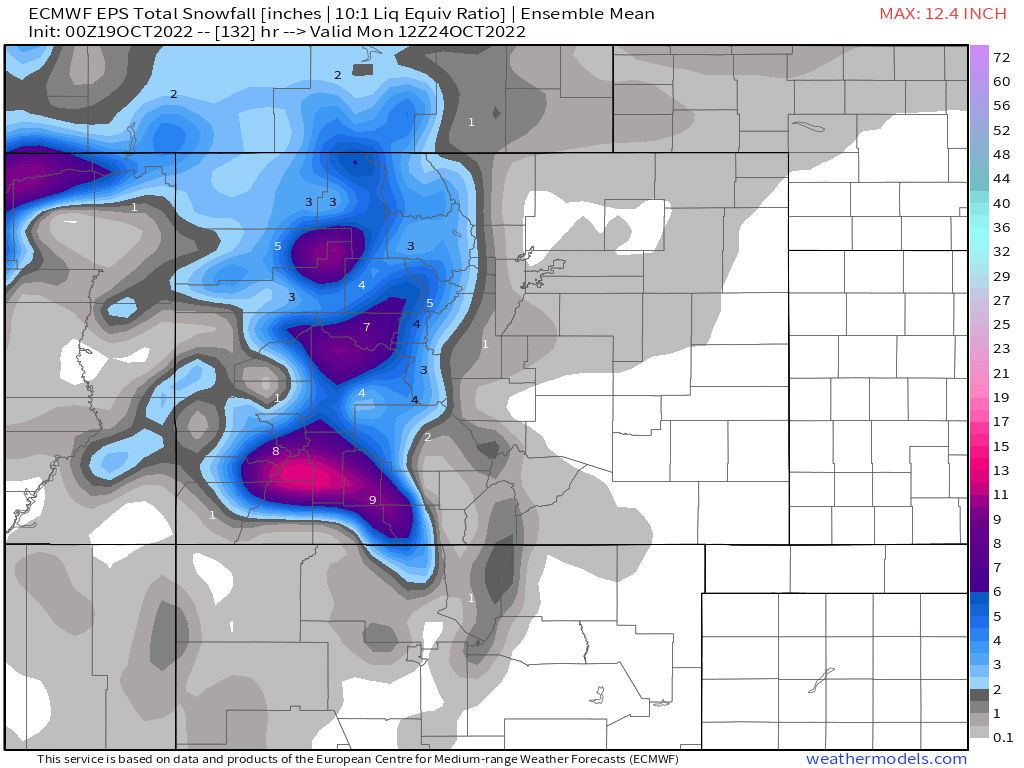 Until those changes arrive for the second half of the weekend nothing but warm temperatures and dry skies (okay, and some wind) to deal with. How about this for a late(?) October forecast in Denver: