There's a cold front on the way that will deliver cold, wind, and chances for rain and snow across the state. For Denver, temperatures will be 'on the border of' cold enough for any rain to turn to snow in the city overnight into Thursday morning.
As far as impact, let's look across Colorado and the biggest threats to drivers comes in the mountains but there may be some impact on metro area roads, also. Considering ground temperatures, impact will be highest for the elevated roads, those sloping north and/or east, and mountain road surfaces.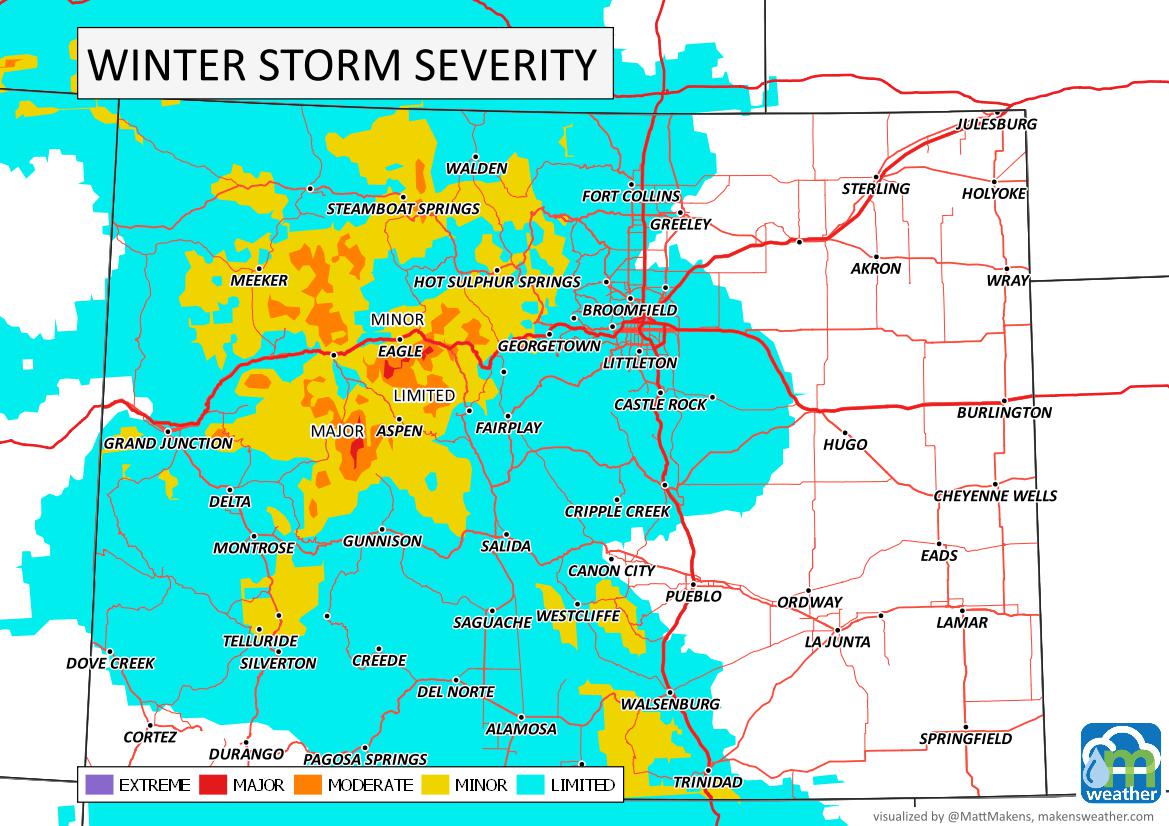 There are a couple areas of energy to drift over the region today and Thursday, but the primary impactor will be a cold front to move through the mountains late Wednesday and across the metro areas/Front Range and plains overnight through Thursday morning.
Here's an animation showing temperatures as they drop with the arrival of the cold pool.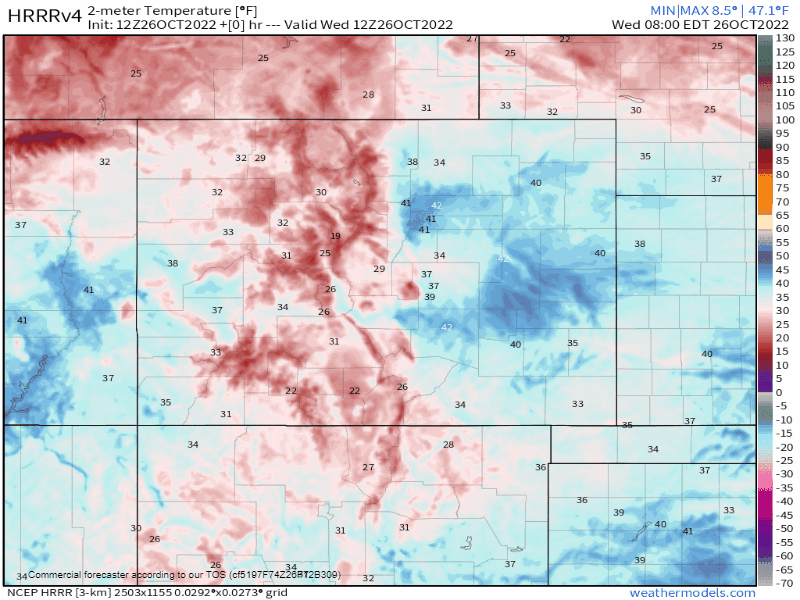 For Denver, in hourly form:

Colorado Springs:

With the arrival of the cold will be some strong wind gusts: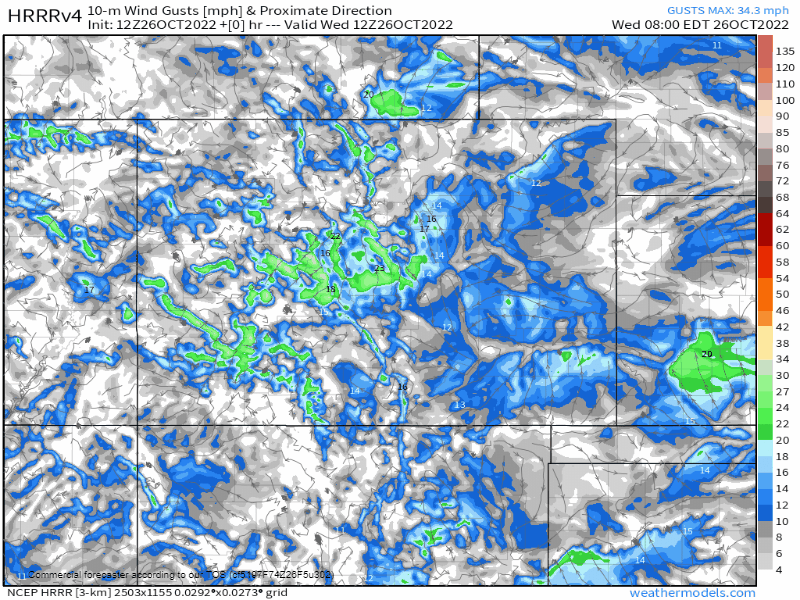 For the metro areas, strongest winds will be here after midnight through Thursday afternoon.
And, with this system will come rain and snow. The showers will increase around the metro areas, potentially, by sunrise Thursday and may stick around a few hours.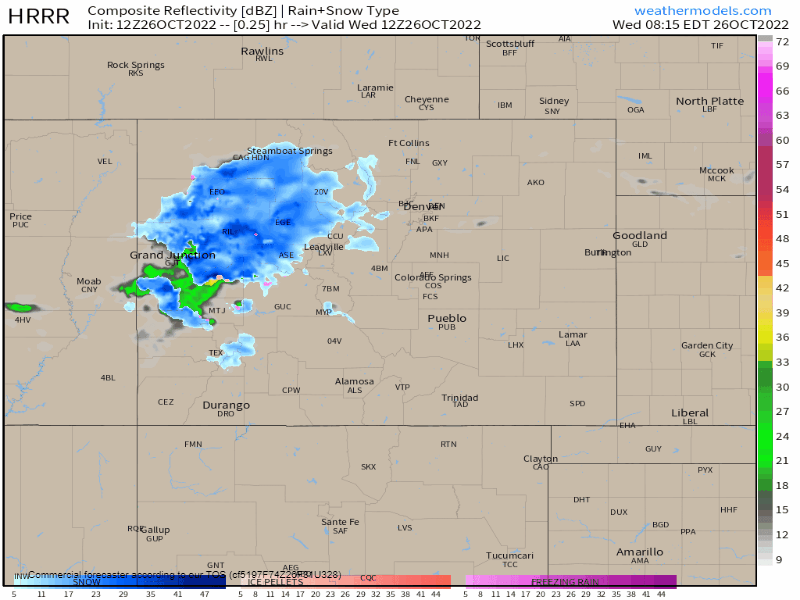 In hourly form, the rain and snow chance timeline for Denver:

Colorado Springs:

What's left behind will be several inches of snow, potentially, in the high country. Perhaps, if temperatures get cold enough for the city, we can see some minor snowfall totals around Denver too.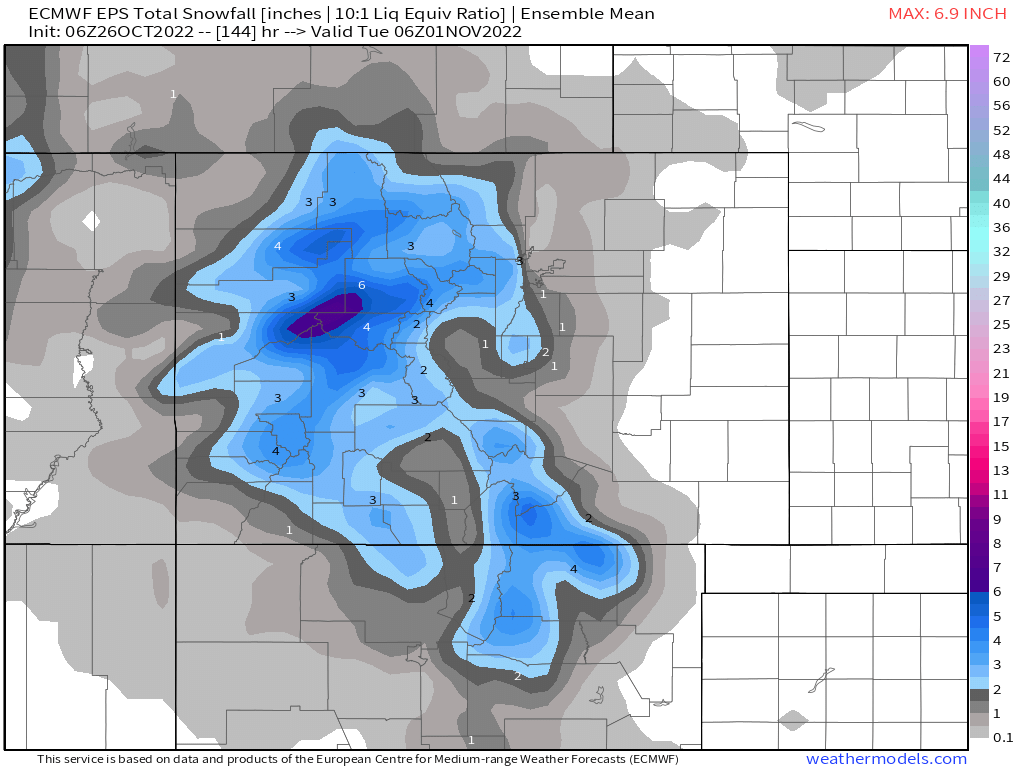 Since there will be rain with this system, too, here's a look at total precipitation.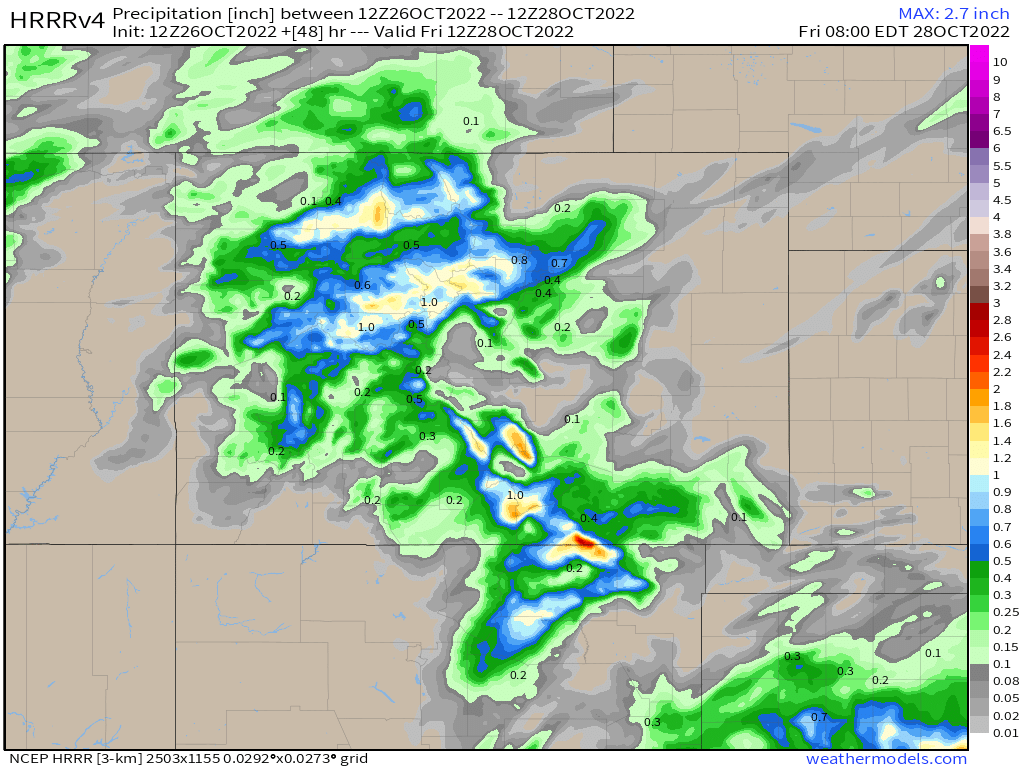 Following this system, we rebound back to late-October like weather for the weekend and Halloween.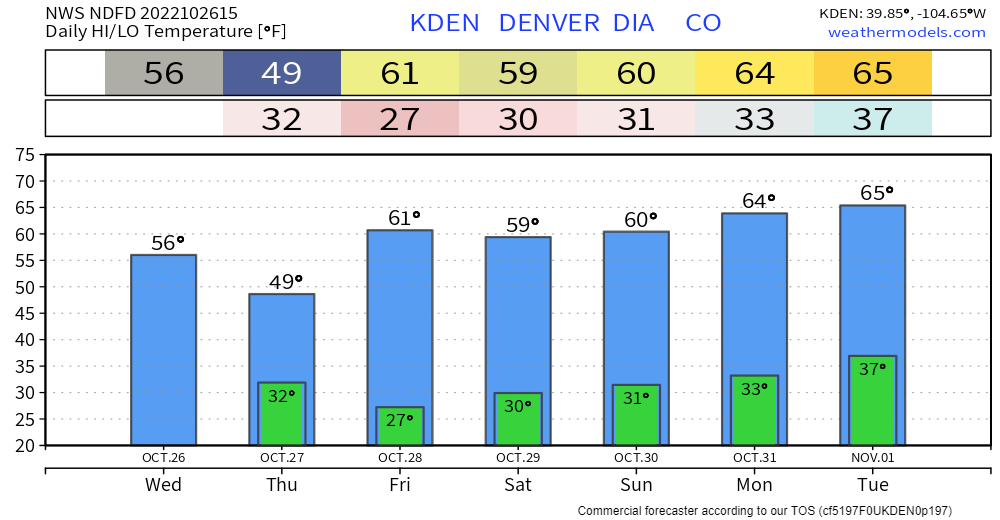 Bottom line:
Although the biggest impact will be on the high country, the metro areas may have their first snowfall of the season, too. Remember, to be the first official snowfall the measurement must be of at least 0.1". With Denver's temperatures cooling to near freezing, we have a chance of that first snowfall to be Thursday. However, I'd like to see the temperatures colder than forecast in order for our first snowfall to be more likely.