There's a strong system to swing through the mountains tonight through Thursday and that same system will drop temperatures across the metro areas, with some showers to throw in also. Potentially, and more likely than last week, this system will bring Denver its first official snowfall of the season.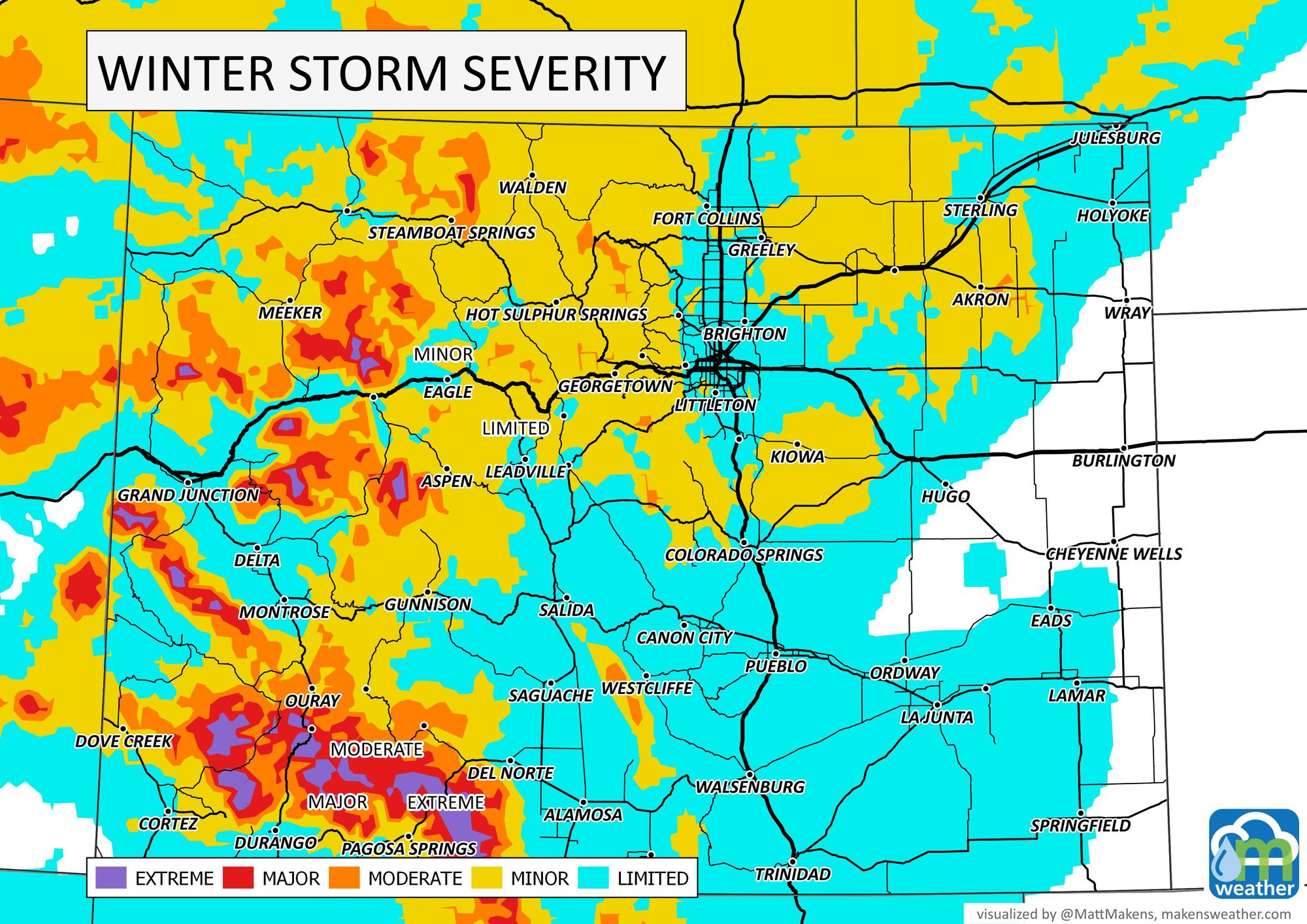 The biggest impact will be to travelers in the mountains tonight and Thursday, with some impact coming to the metro areas through Friday morning.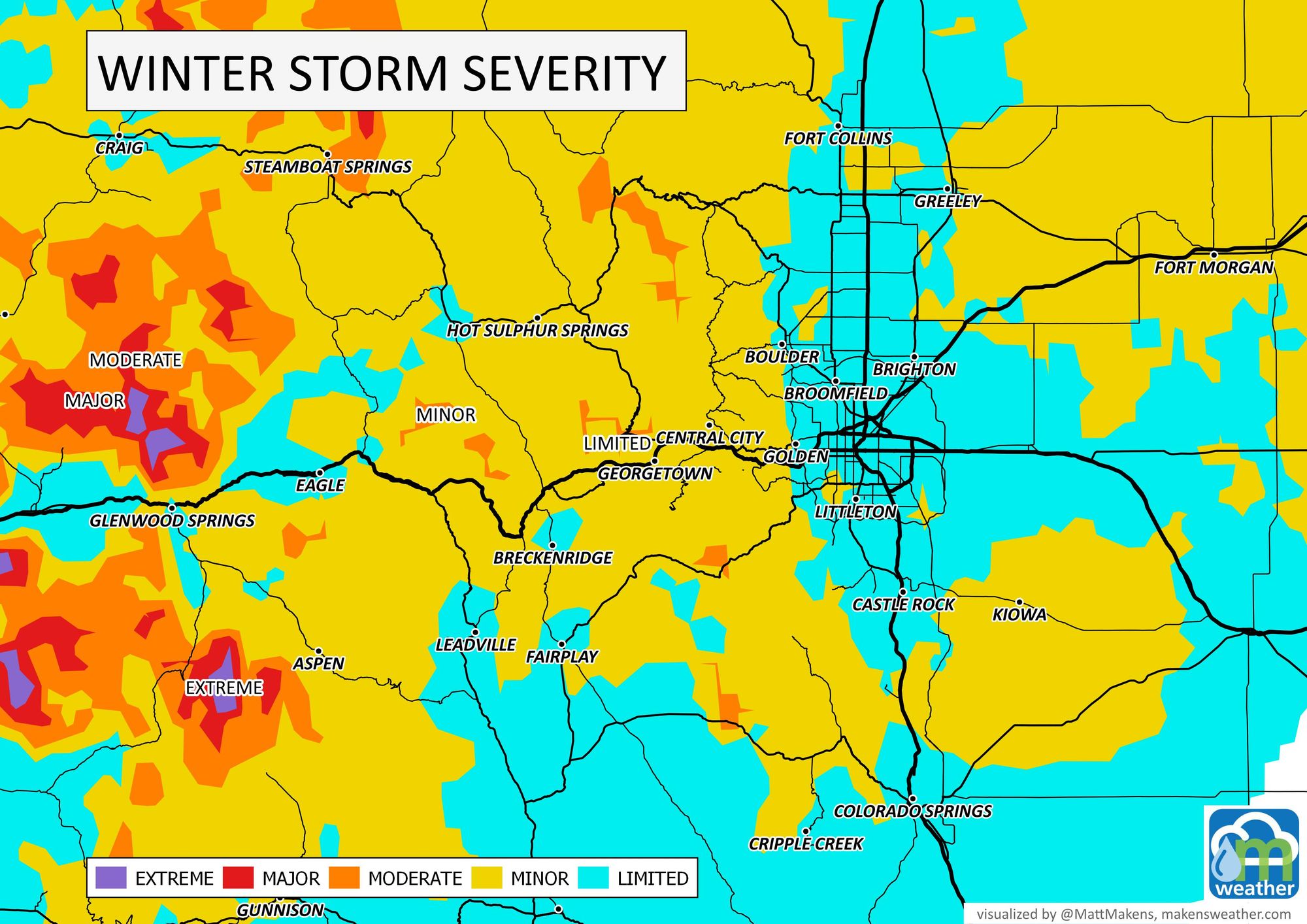 This is due to the showers associated with the cold front that will be arriving to drop Denver's maximum temperatures from the 70s Wednesday to the 40s Thursday. Here's a planner: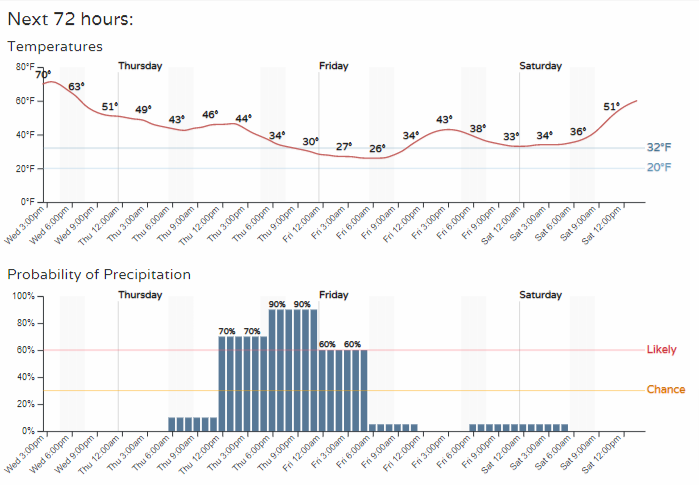 You can see the precipitation chart, and it is showing the chances for showers increase steadily into the midday and evening for Denver, tapering off Friday morning. The initial showers are more likely rain then turning to snow as those temperatures drop through the later day.
Look at the same thing but for Colorado Springs.
Not quite as cold, but still a potential road issue by Friday morning with temperatures below freezing and potentially wet surfaces. For the Springs, temperatures may stay warm enough Thursday to keep activity as rainfall for Downtown, then changing over to snowfall later.
Take a look at the snowfall totals for the state, the San Juans will do well out of this storm, totals climbing well more than a foot, but travel will be bad over the passes including Wolf Creek Pass. (I'll take the moisture, great to have it)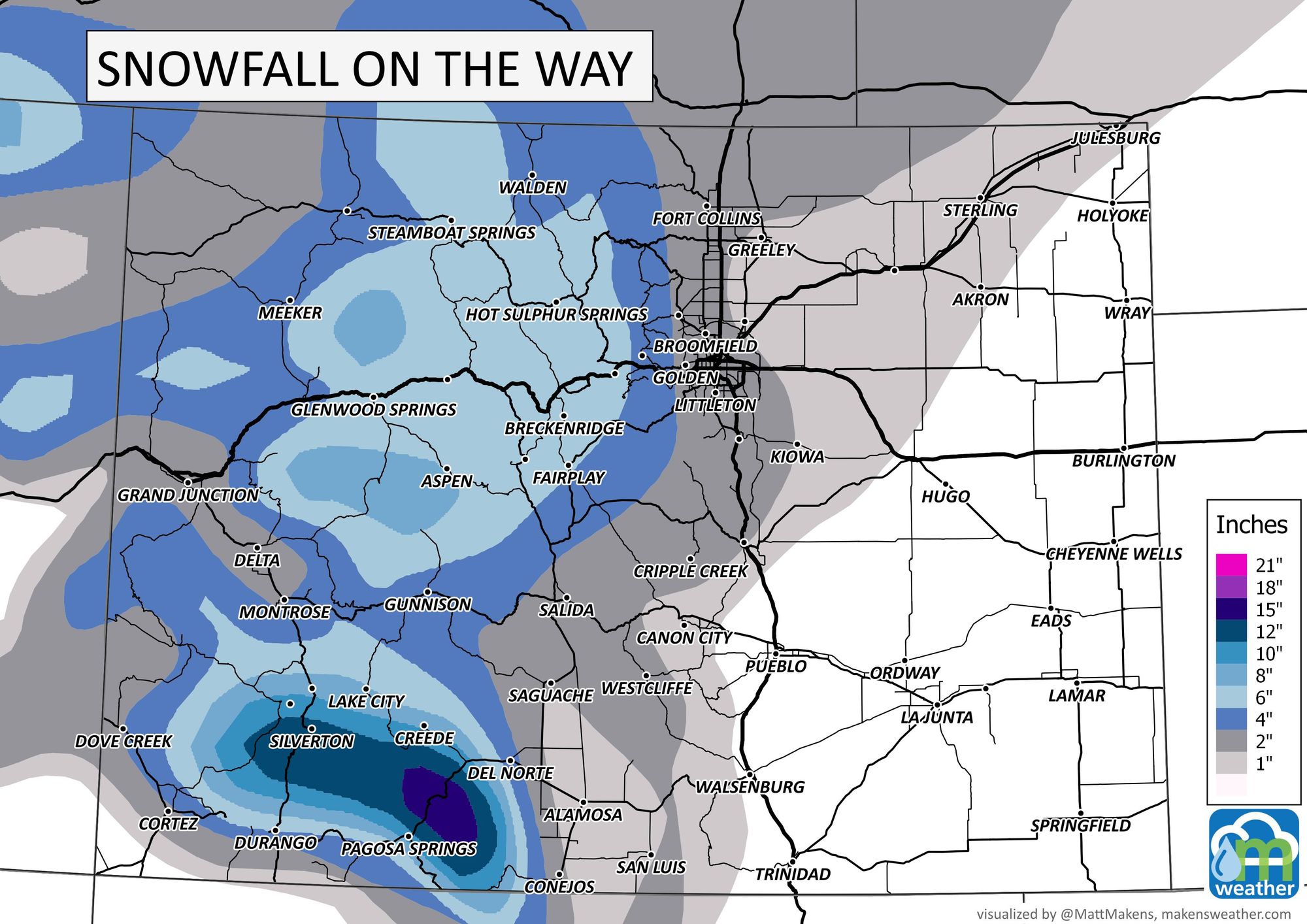 You can see potential for snowfall in the metro areas, too. Let's zoom the map into the Front Range for a closer look.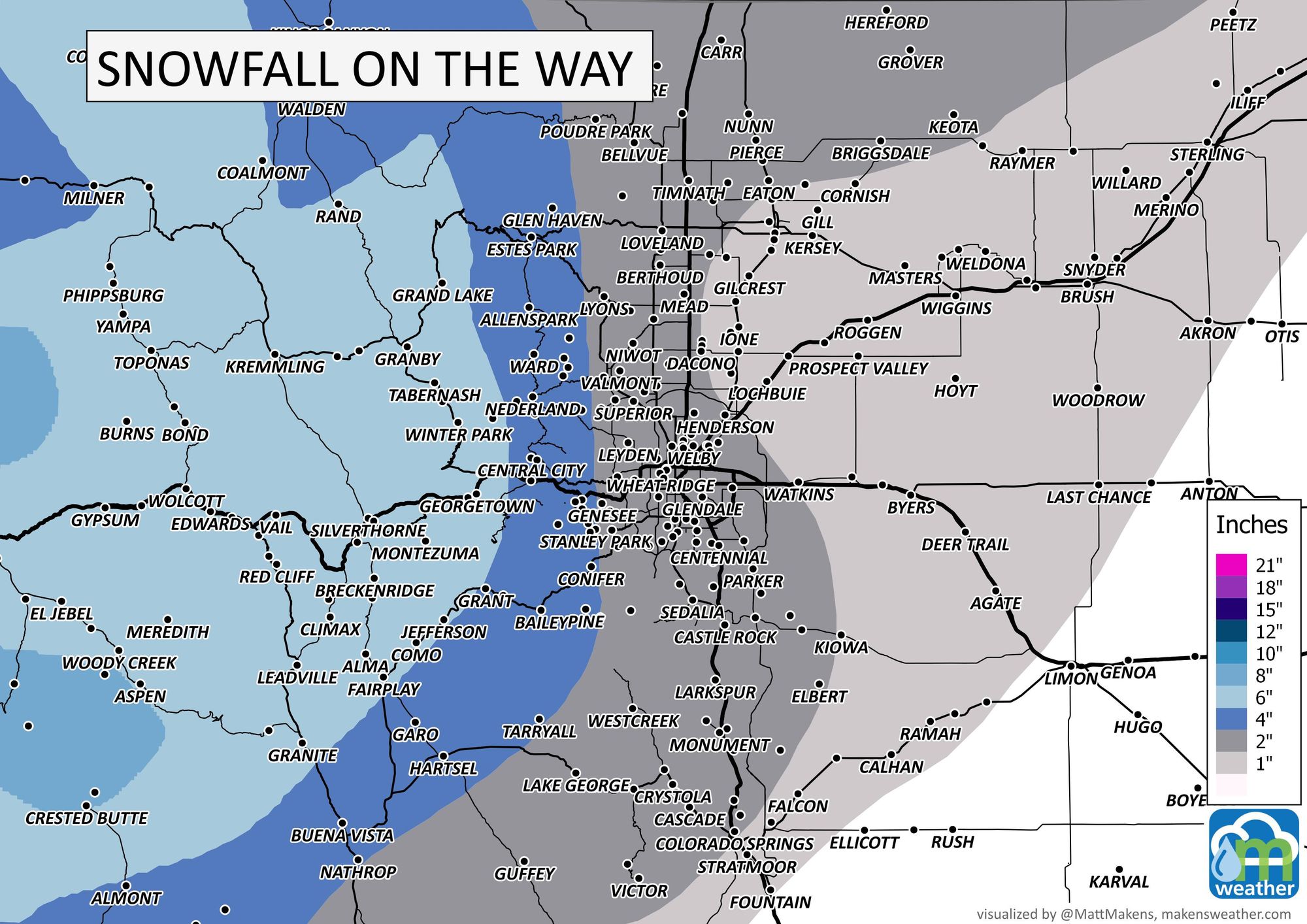 Most areas fit into a range of 1-4" for the Front Range. Should these totals pan out, it will be the first snowfall for most of us that have not measured snow yet this season.
The snowfall comes to make the roadways wet and potentially slick as those temperatures sink below freezing late Thursday through Friday morning. So, Thursday night or Friday morning driver beware.
As the system clears, Friday will be cool but drying. Then we rebound a bit for the weekend.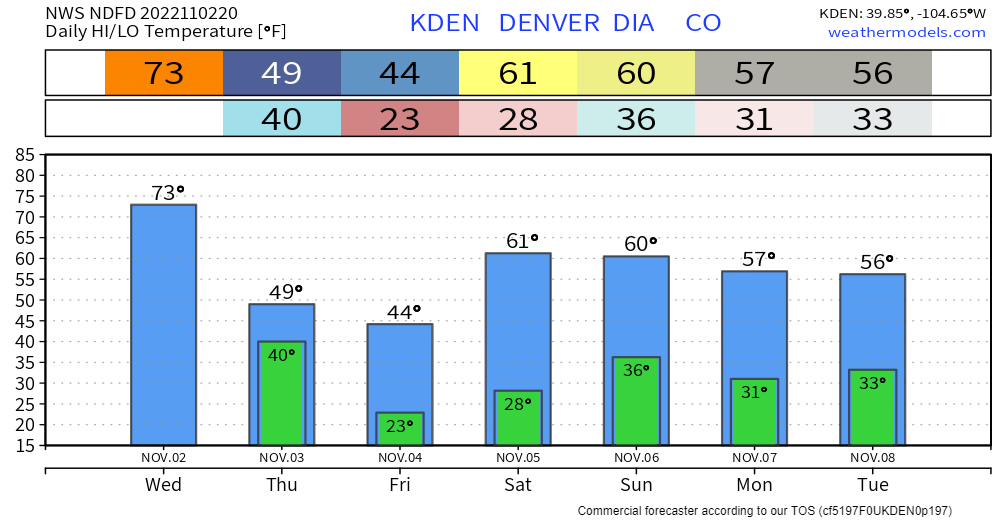 And, what about the rest of November? Here's the month's outlook: