Midweek temperatures being well-above normal are to end soon with the arrival of our next front, and the temperature impact will last quite a bit longer than our previous systems.
What will remain for us, the wind. Windy periods will be with us so, ummm, enjoy I guess?
In general, this chart can be used as an example of the trend.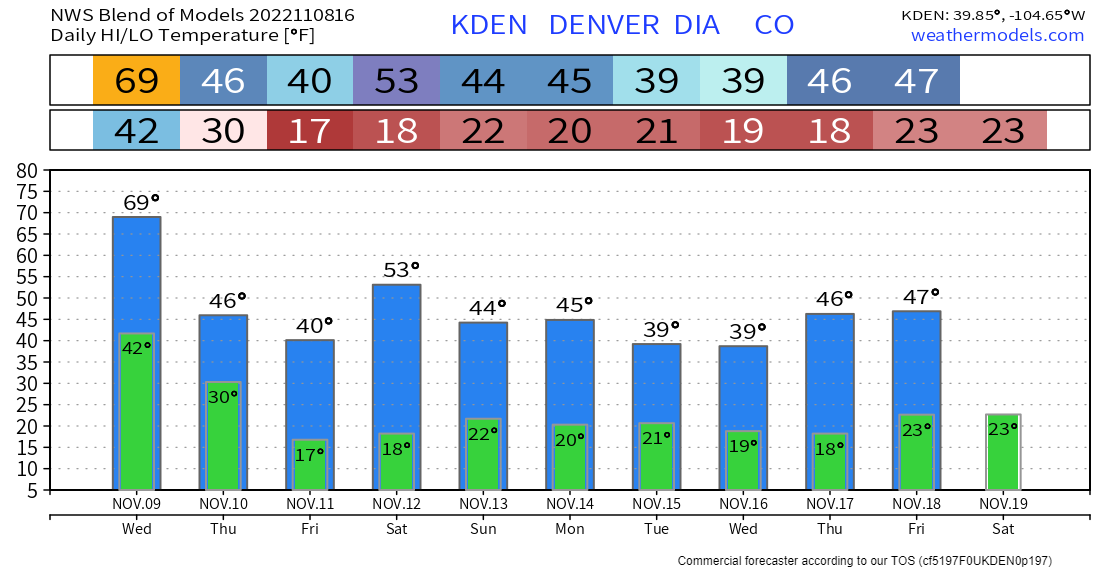 Temperatures will be staying much cooler, as you can see. For Denver, to have lows in the teens has not happened since mid-April.
This is part of the November weather pattern we have discussed previously in which we expected increased troughing across the Western and Northwestern U.S.
With this kind of pattern in place, it was only a matter of time for a lasting period of cooler temperatures.
You may be wondering if this change will include a lot of snowfall for the mountains and even the chance of snow for the metro areas. Well, moisture is coming, yes, but I personally am not excited by the amounts.
First, total precipitation:
Now, snowfall estimates: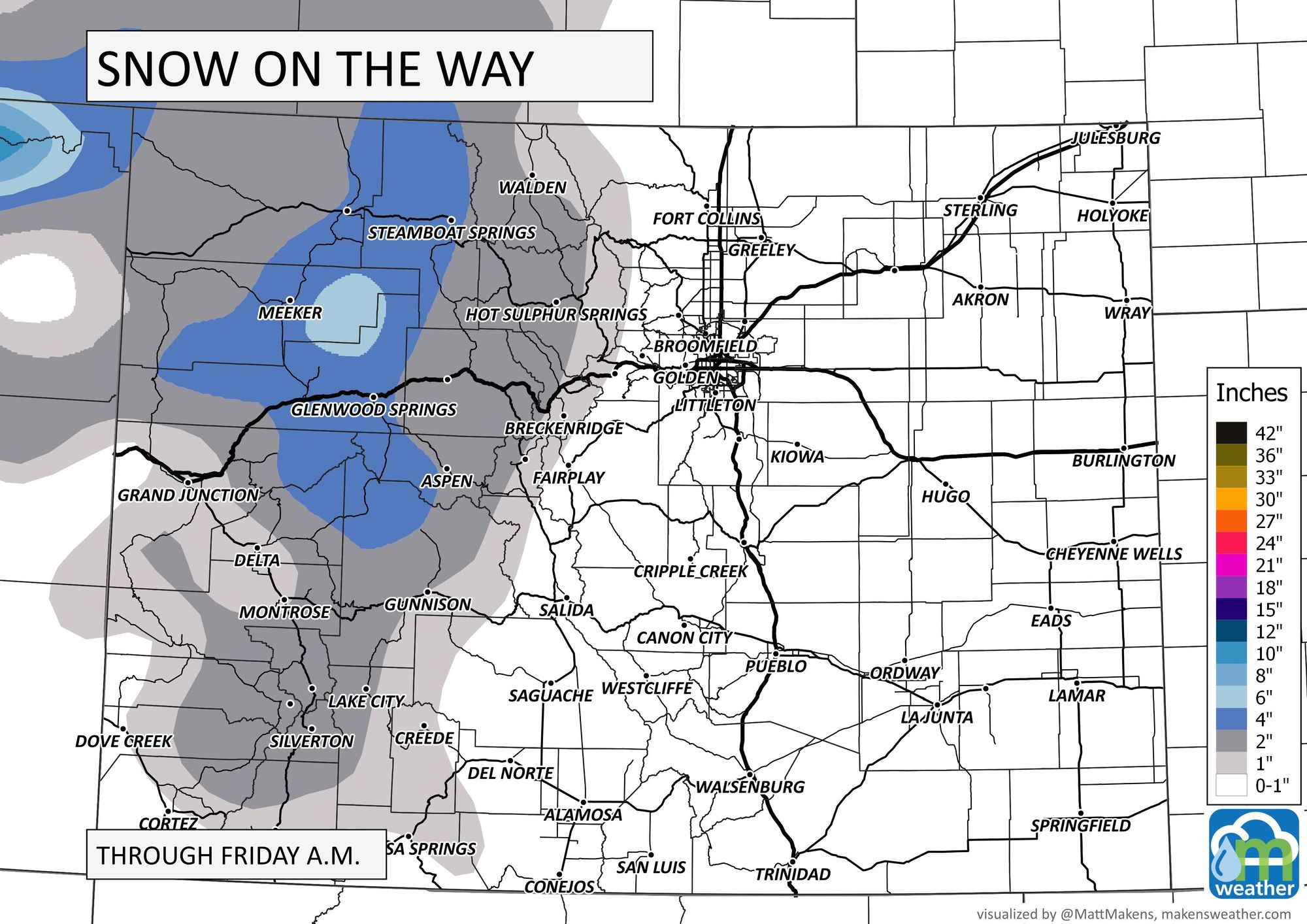 In both cases, areas north of I-70 and west of the Divide will be favored for moisture. For the metro areas, those of us that catch some water will likely only have a few hundredths and if we see snowfall it will be low-end as far as impact.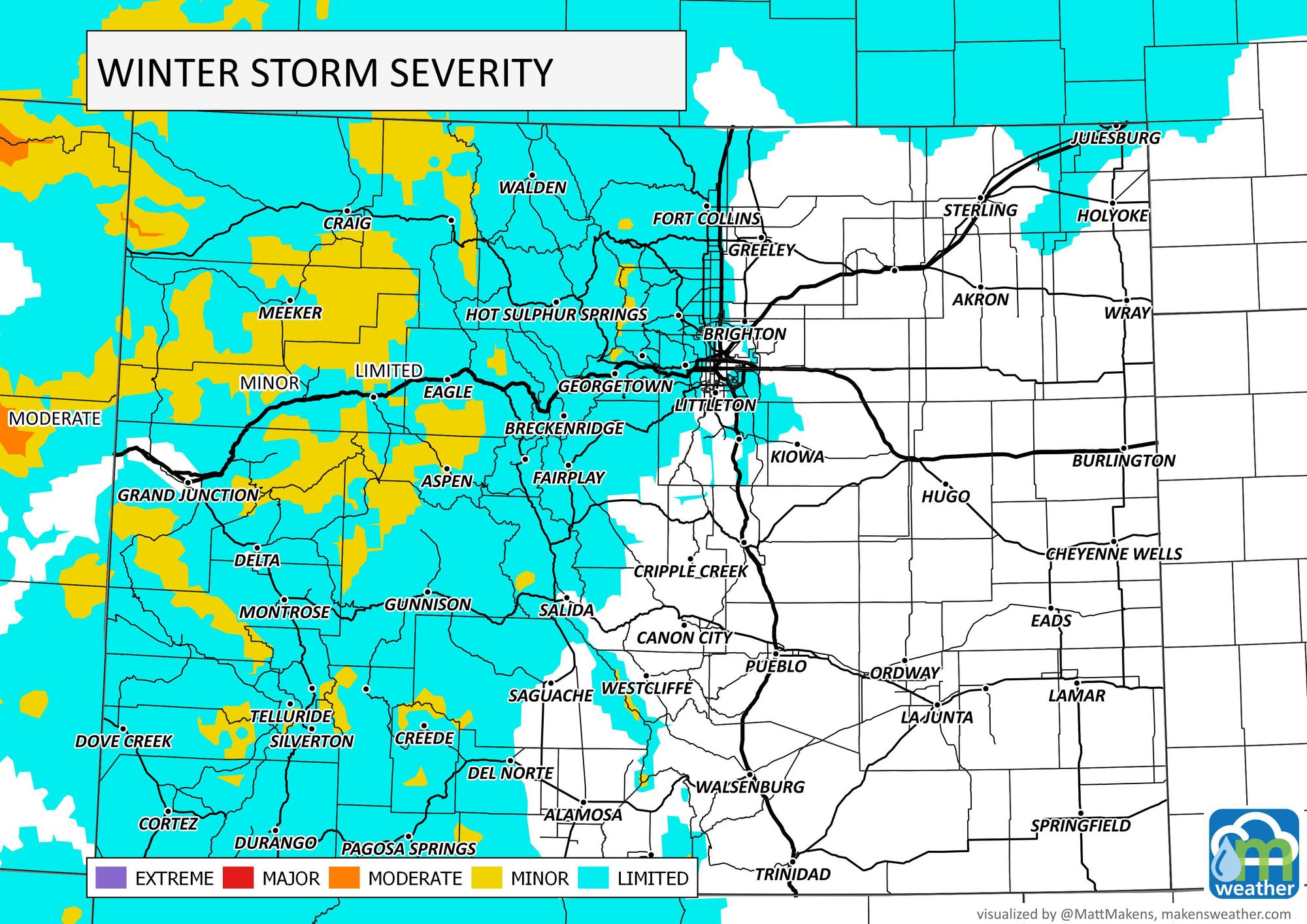 When does this all happen? Conditions will change quickly from Wednesday to Thursday as shown here in Denver's hourly.
For Colorado Springs: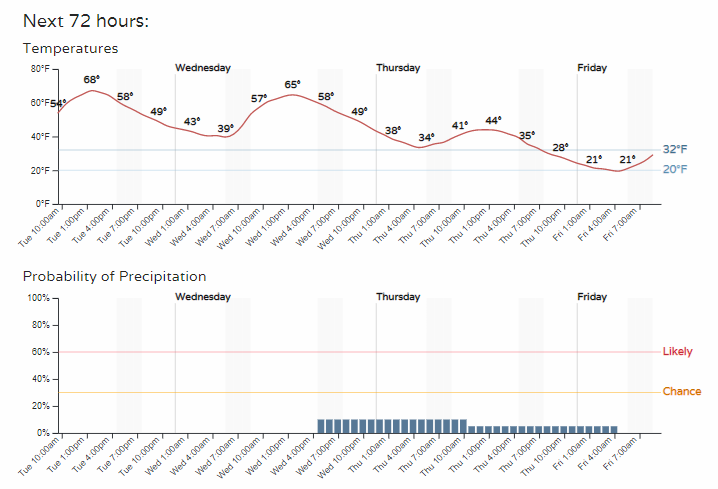 This same system will create much bigger issues to our north and northeast.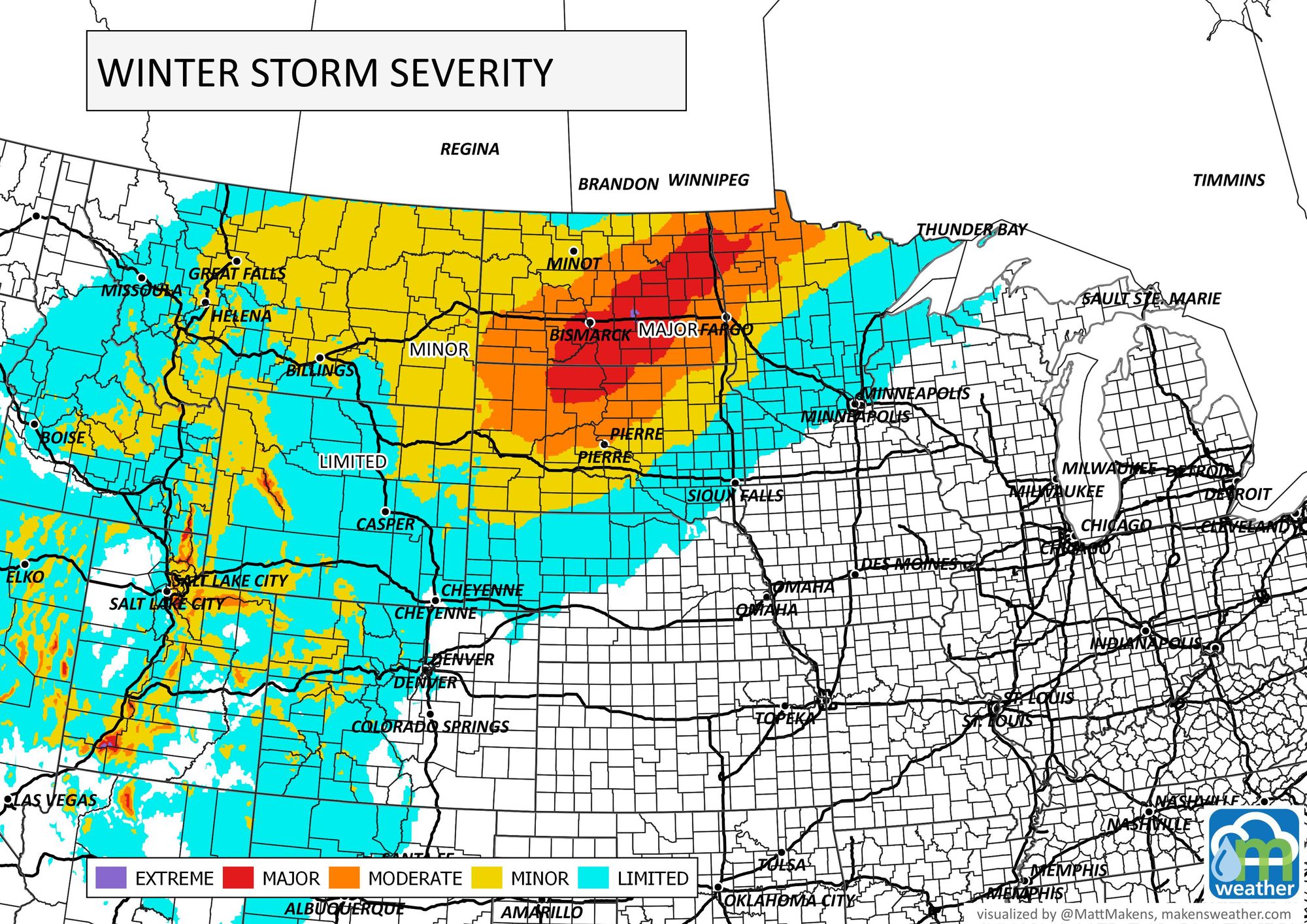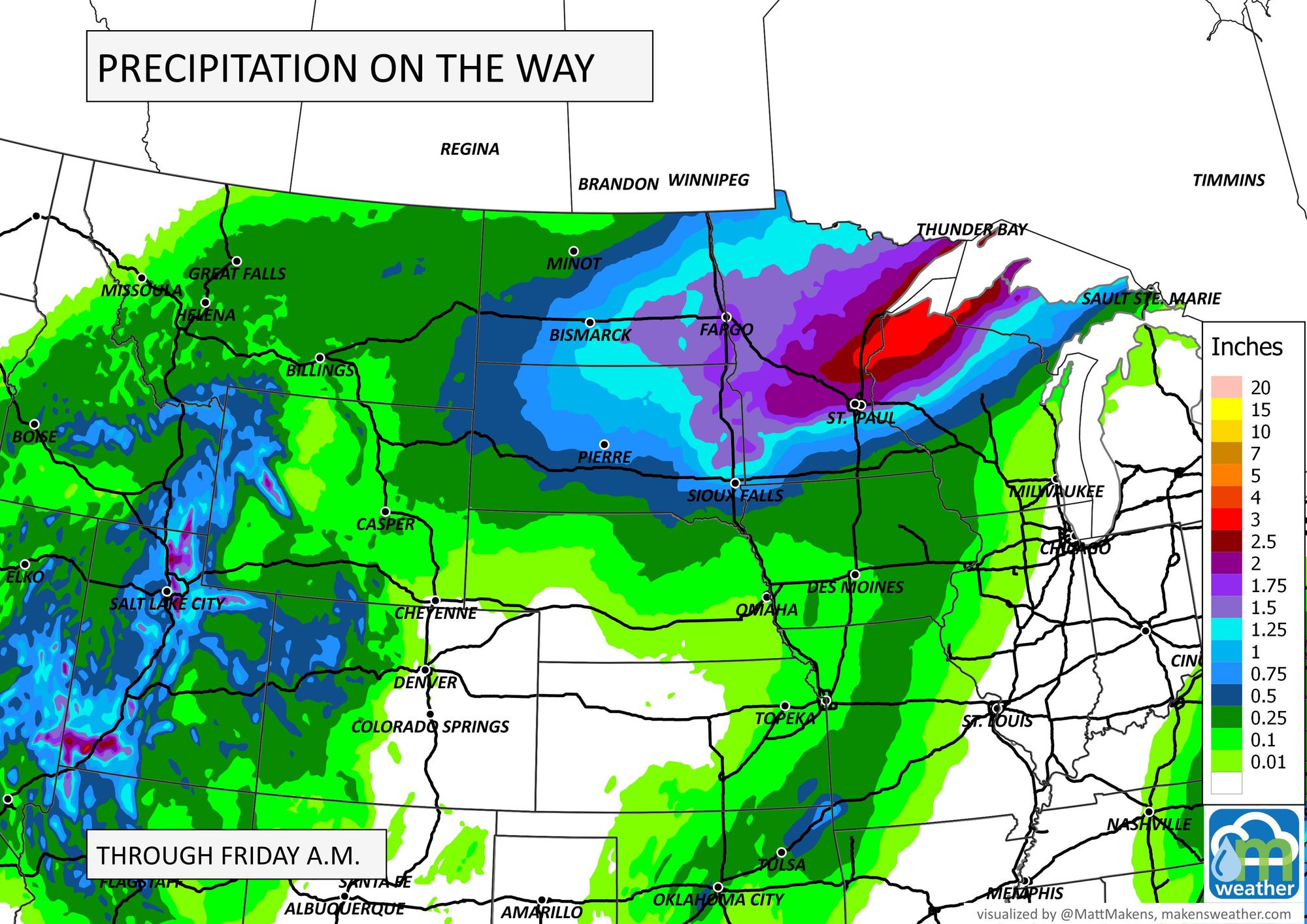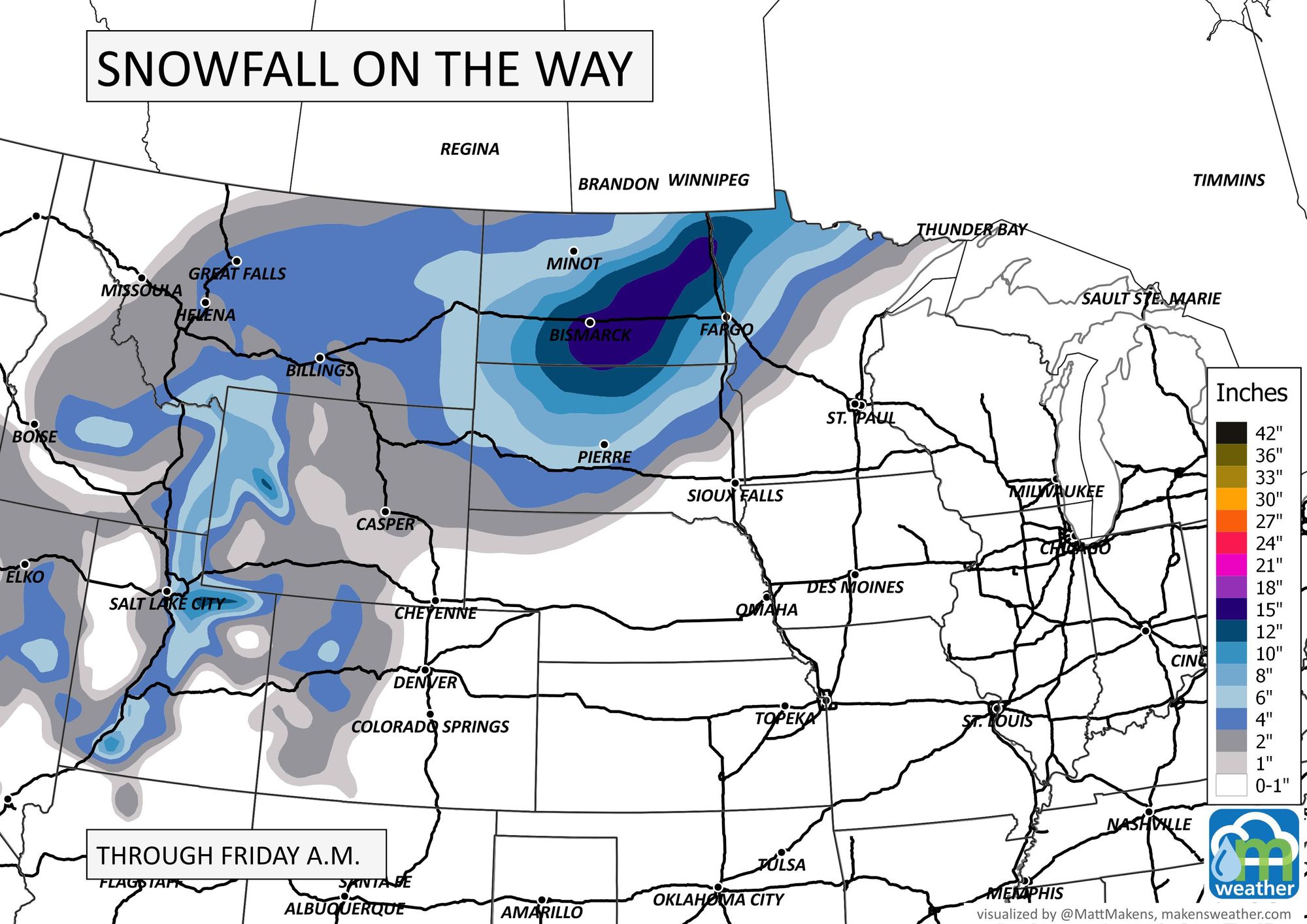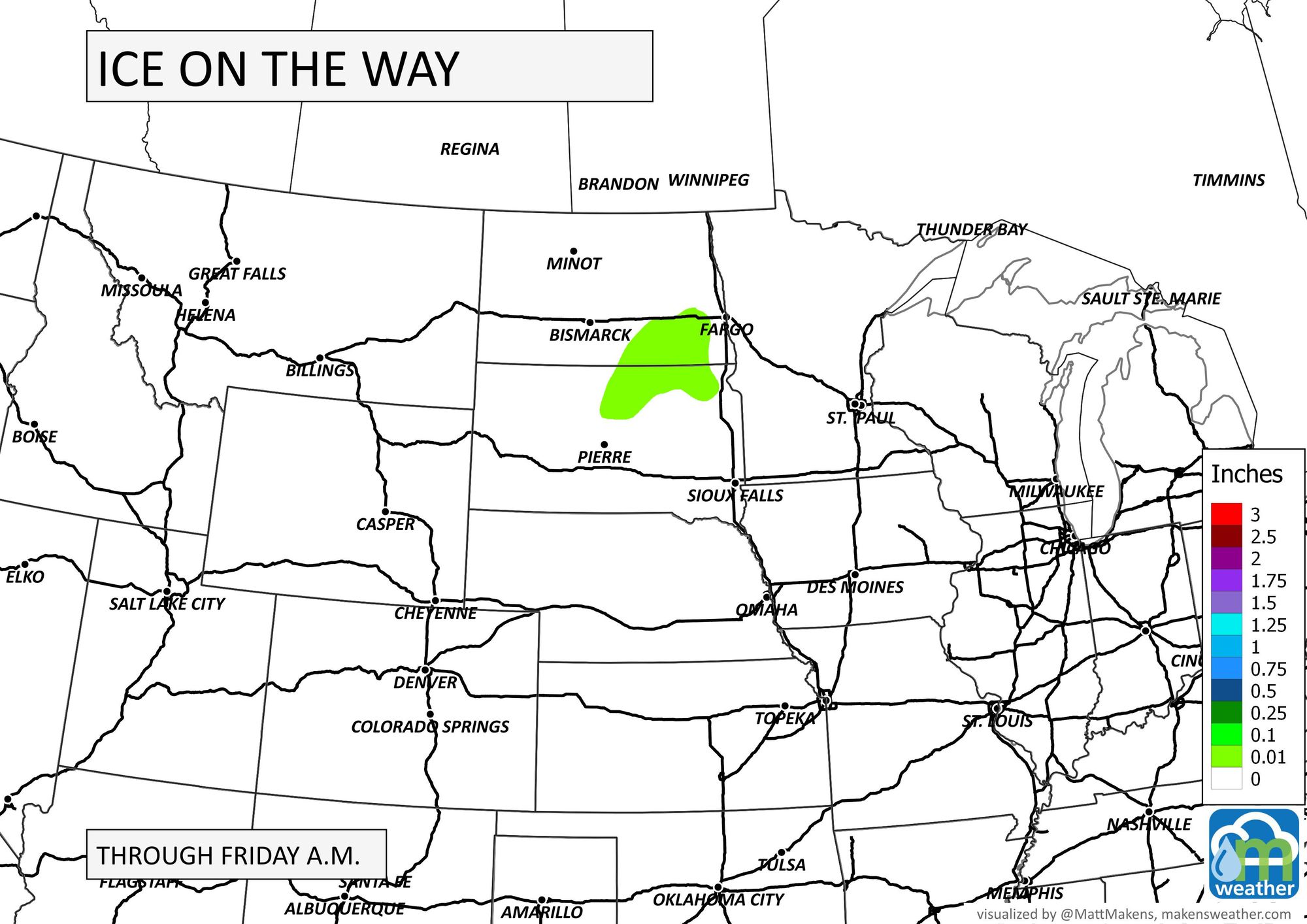 Plus, the Sierras in California will be measuring this storm in feet!
Should there be any change in the ultimate path of this storm, we could draw in a bit more moisture for Colorado, we will have updates for you tomorrow.
Enjoy the warmth while we have it.