For the metro areas, a strong cold front will sweep through today and will drop temperatures into the teens for many of us Friday and Saturday mornings which is the coldest we've felt since mid-April.
If you prefer a presentation, here are the storm details and if you are only wanting to listen to the Colorado impact portion, scroll to the 5:30 mark.
The system already felt and seen across parts of northern and northeastern Colorado as of this morning.
Here are some hourly planners for the Front Range. Let's go from north to south here to illustrate the spread across the region today. For example, Fort Collins already in the chill, meanwhile still 60s...briefly... for those to the south.
Fort Collins:

Denver:

Castle Rock:

Colorado Springs:

Across the state from today versus tomorrow's high temperatures.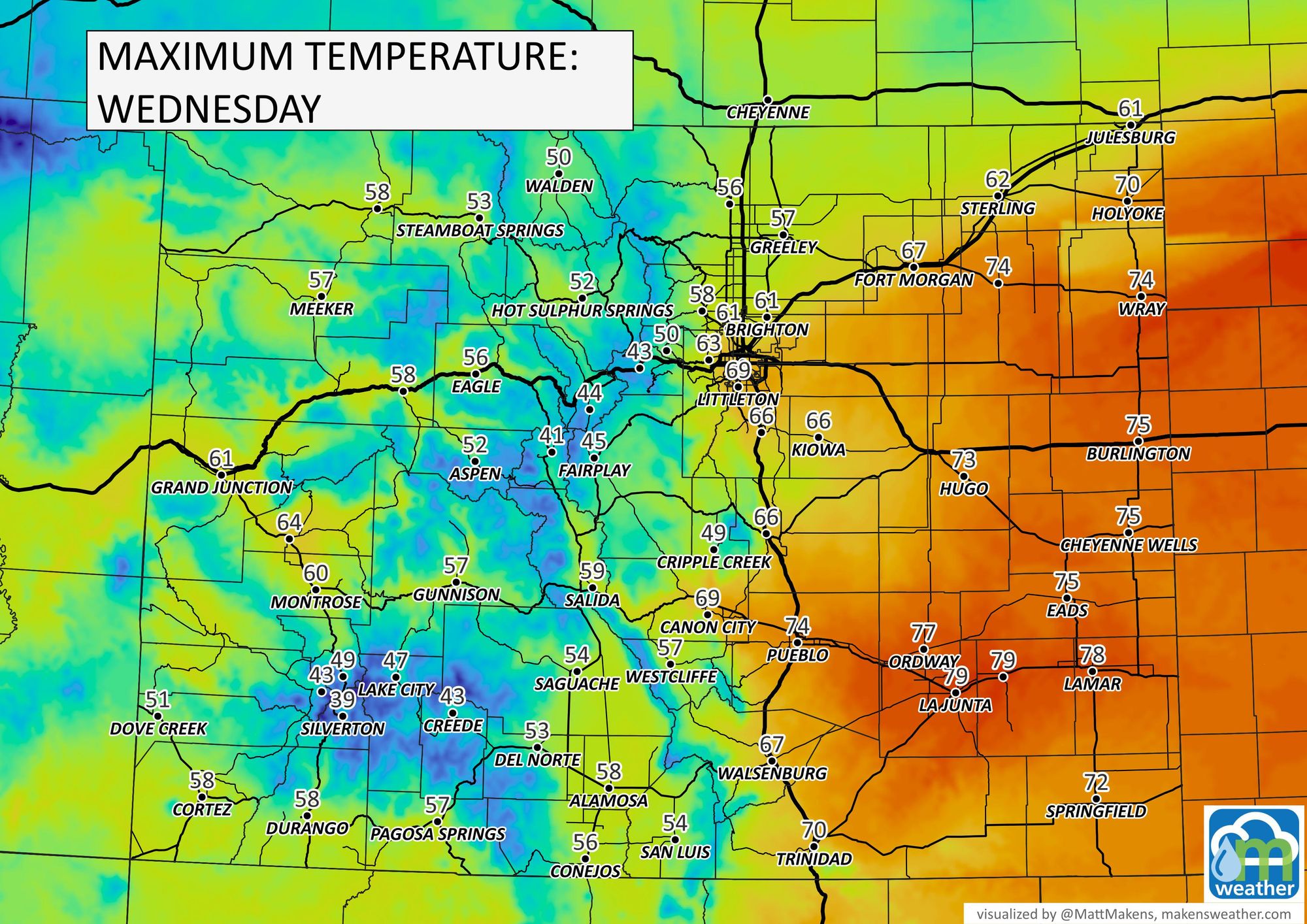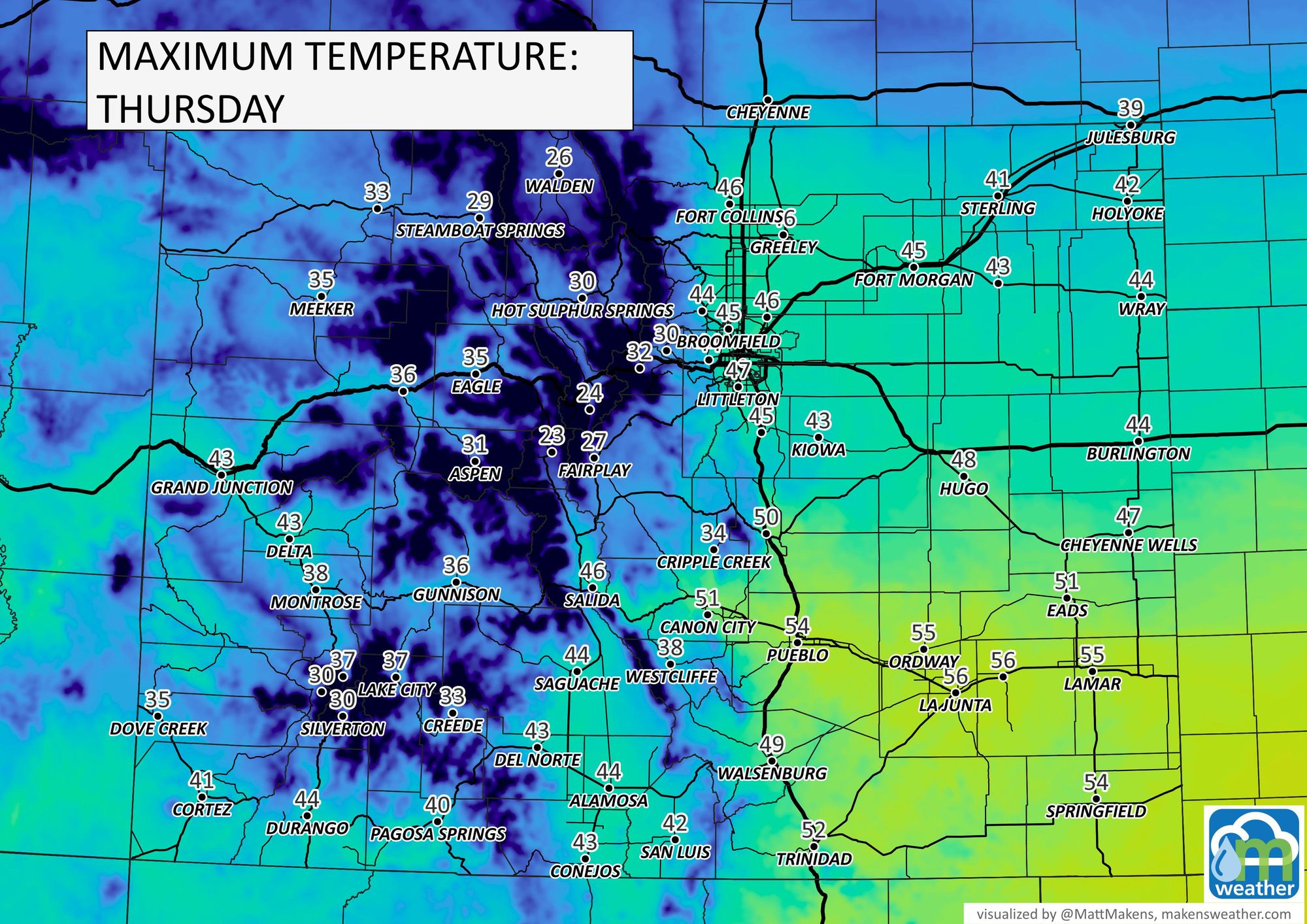 For Denver, the last time we had lows in the teens was mid-April.
As far as moisture, let's first watch the estimated rain and snow areas and you'll see the focus is to the west with little to come through the metro areas or Plains.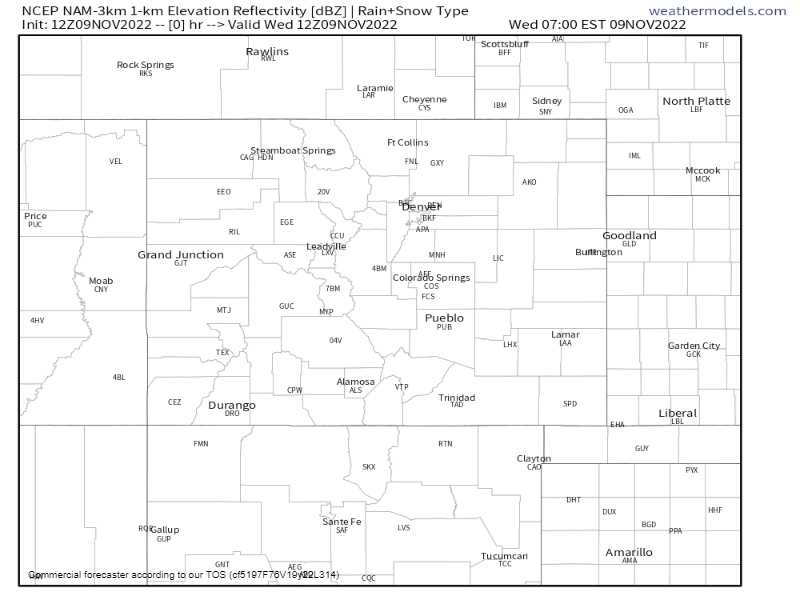 The timeline of the precipitation is relatively brief in all areas, but strong enough and just long enough to create some travel issues in the mountains today and tonight.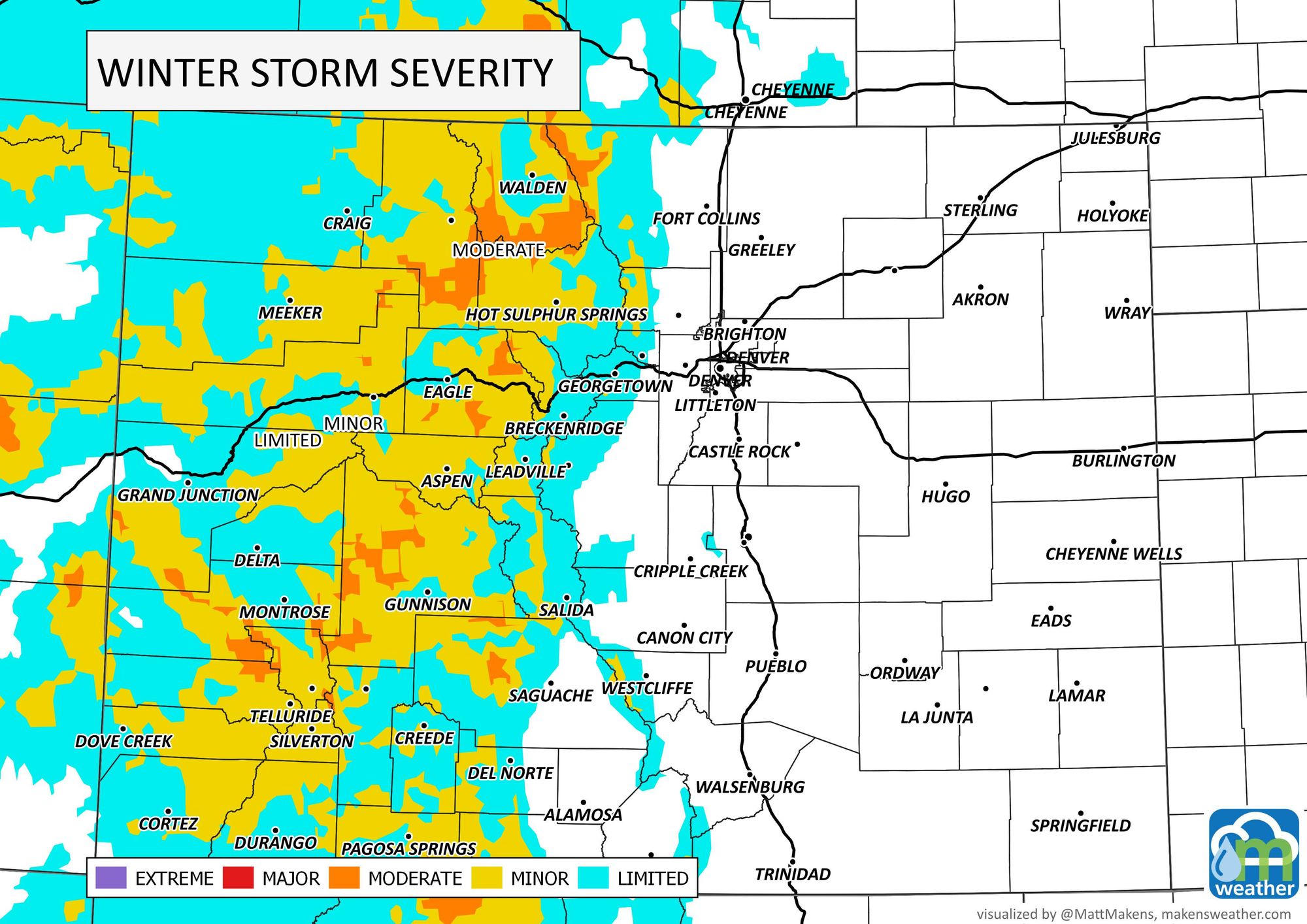 That is based on having areas of snow and blowing snow for the western half of the state. It isn't a particularly robust amount of snow we are talking, only upwards of 6 inches or so on average, and you'll see nothing much is able to cross the Divide and onto the eastern side of the state.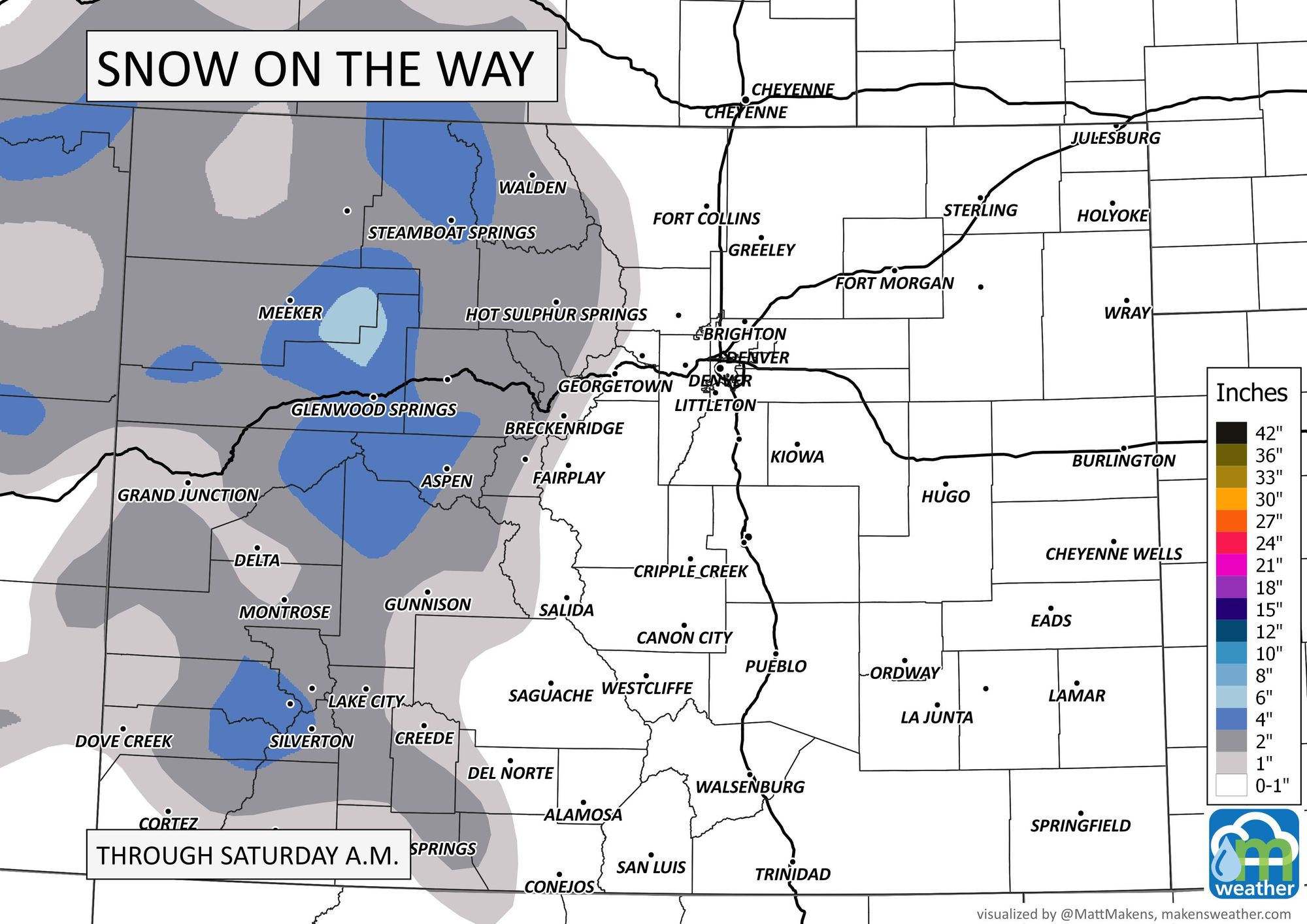 Although I sound like a negative-nelly when it comes to this storm's moisture, it is valuable to pick up anything we can, and so to see some totals climbing over 0.5" is a good thing for the state even if we can't quite spread it out for the east.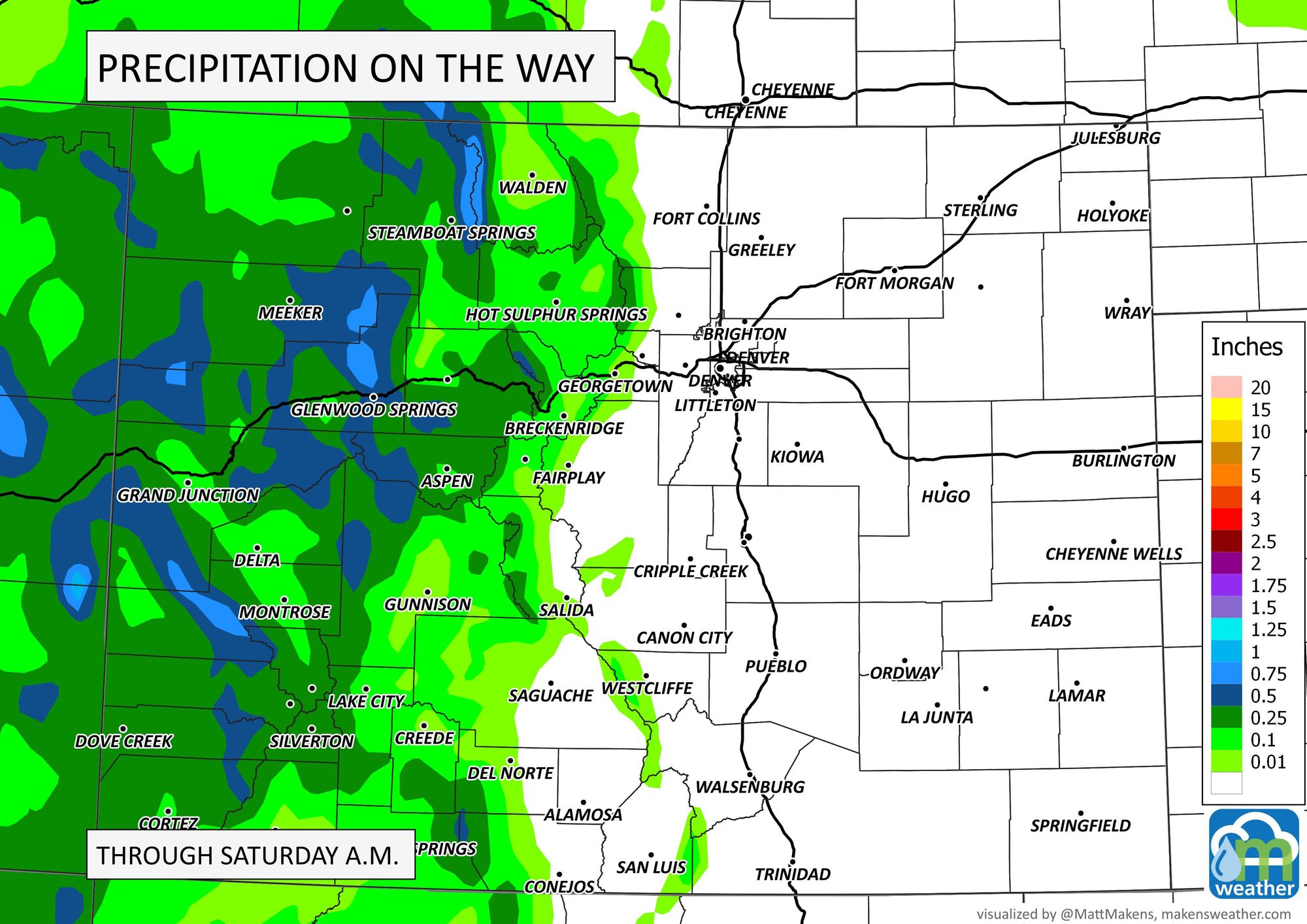 For Denver, this system leaves us mostly dry and there isn't much in the pipeline to deliver moisture to us as data show for now. Perhaps the middle part of next week will offer something.
This system does change our pattern for awhile though, and leaves us in a cooler regime as we talked about in the November Outlook.