Wednesday's storm system is well out of Colorado, but we clearly are feeling the impact by being much cooler today and the colder temperatures will remain.
That system is creating quite the mess across the Northern Plains by throwing out a lot of cold and heavy snowfall today.
For Colorado, a secondary system will move overhead Thursday through Friday morning to create a chance of snow before temperatures bottom out in the teens for the first time since last April.
First, the snow chances are low but here's a timeline for you.

Let's watch an animation of the showers. You'll see some showers in the mountains which will have an advisory in place for the Park and Gore Ranges, then the system pops up some rain and snow showers over the Plains later today, focusing the greatest attention on the Palmer Divide between Denver and Colorado Springs.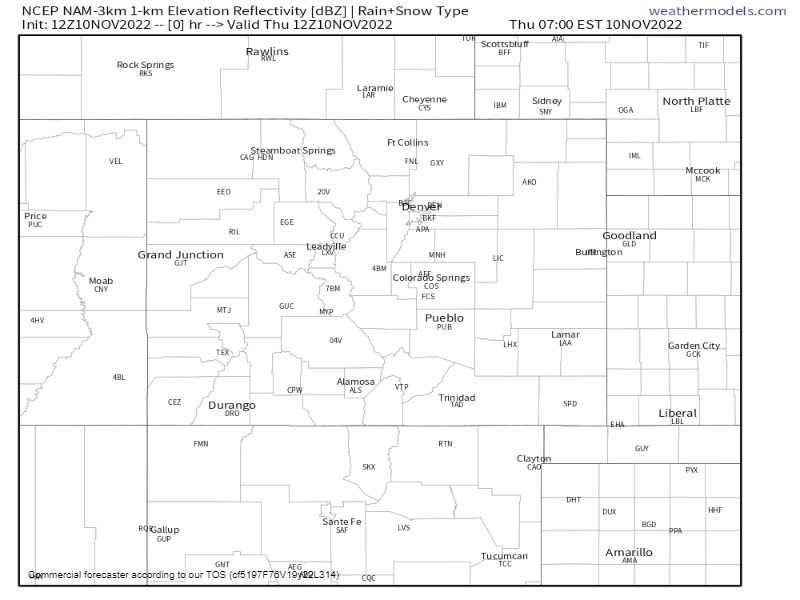 Although most data indicate a minor impact, I've selected the outlier with largest impact which shows a couple to few inches of snow possible on the Palmer Divide and in the nearby ranges. Again, this is an outlier for snow, but theoretically a short burst of upslope and the energy moving overhead could indeed produce some accumulations.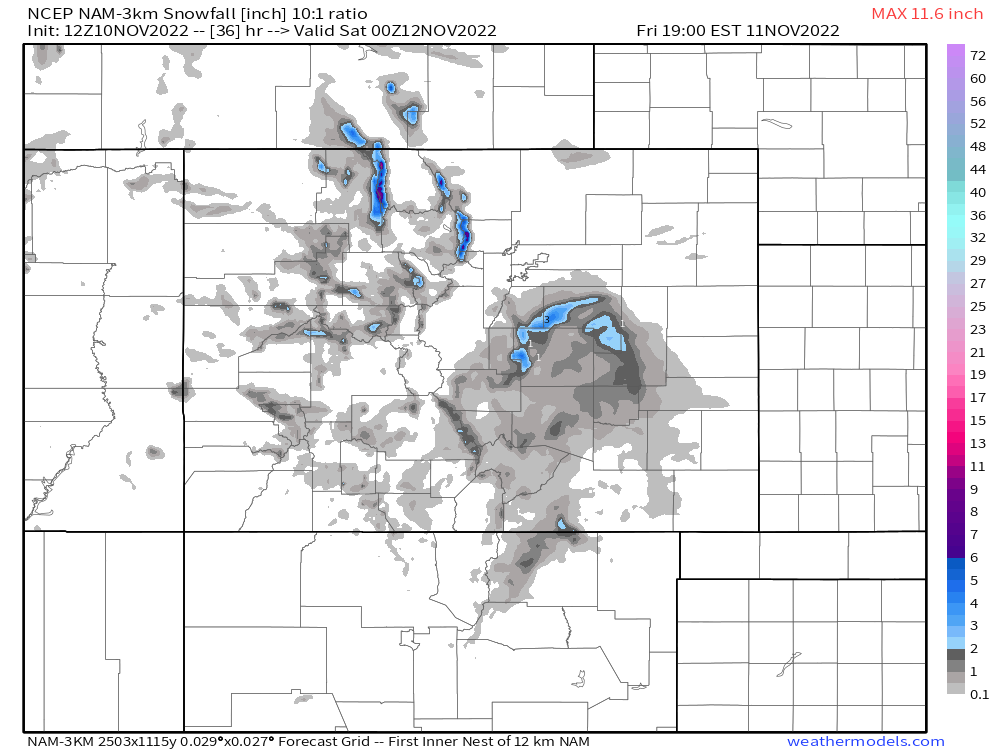 So, yes we can see snow later Thursday but the odds of impact remain low as data indicate...for now anyway. Beyond tonight, we may see some snow return late this weekend but the odds are very low on that as of today.
Let's turn to temperatures, it'll be a cold night ahead and will hit the teens on the Plains and parts of the metro areas, too. This will be the coldest night in about seven months.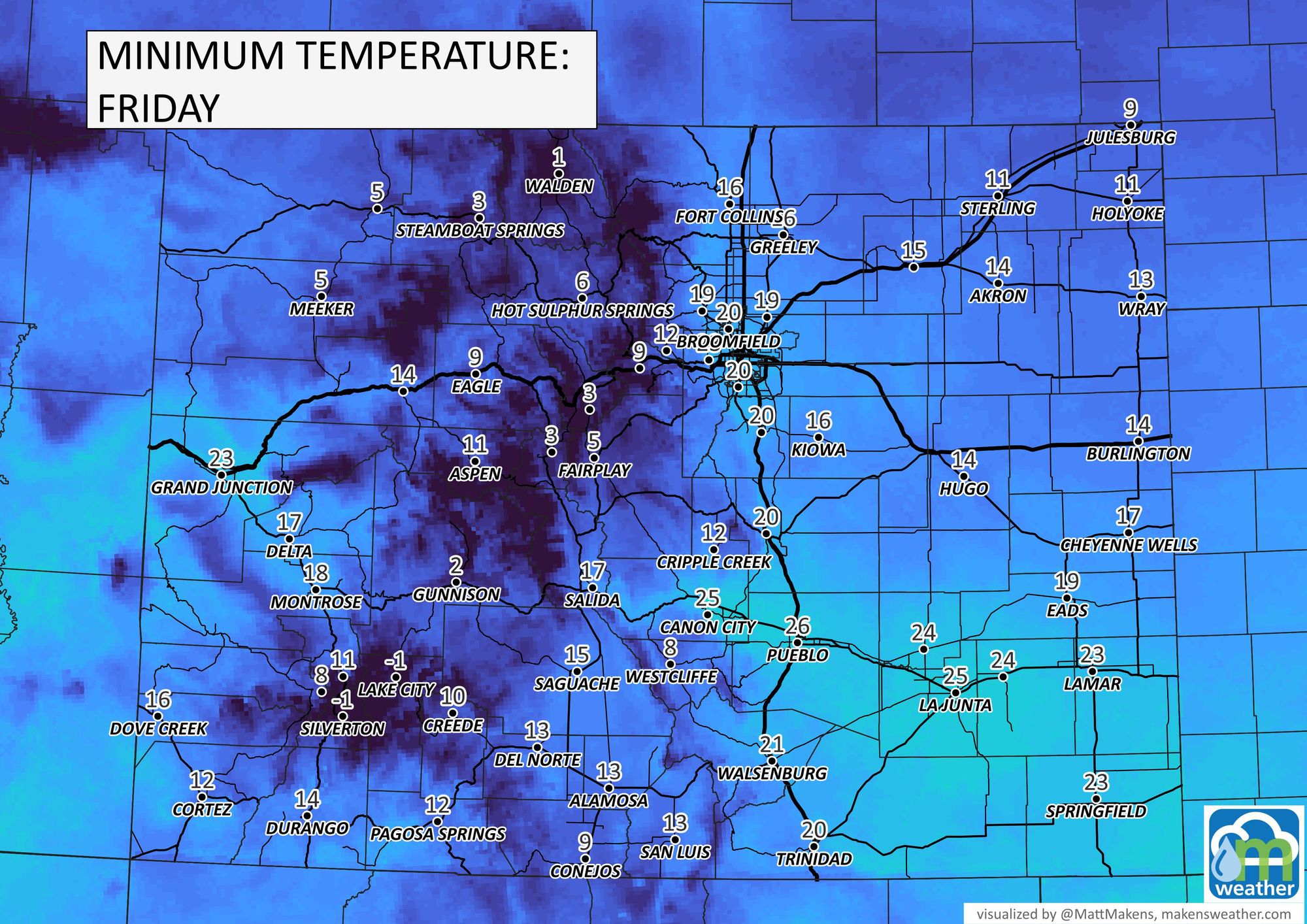 Friday afternoon remains cool before a bit of a warm up Saturday afternoon.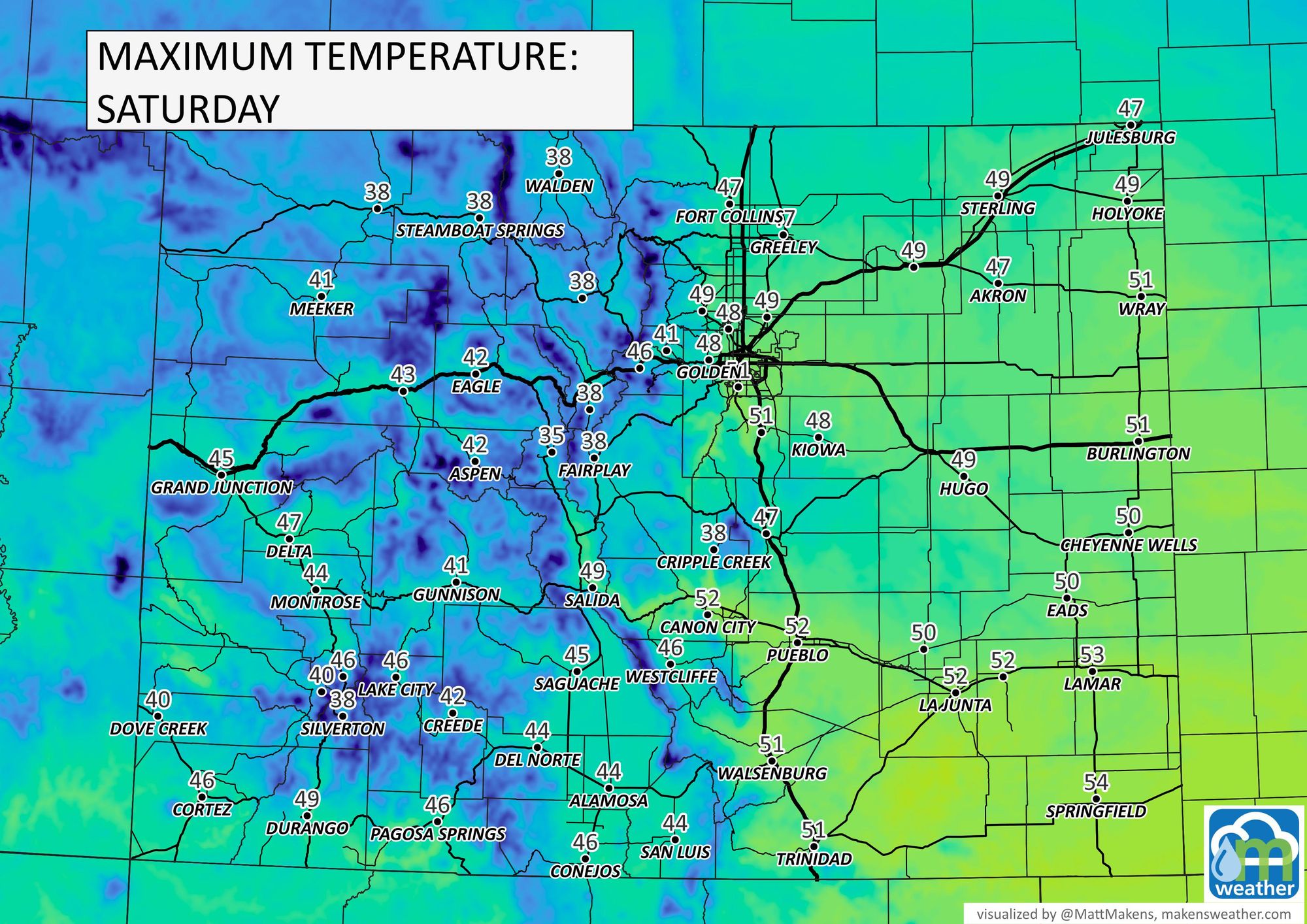 The long-term outlook hasn't changed from what we have written previously, we are in a cooler pattern right now so don't look for much in the way of warm-ups ahead.