I think it is best to begin with addressing my headline. My intention is to say the weather this week is unsettled but do not take that to mean active. I don't believe we have a strong storm system on the horizon to blanket us in snow or anything like that, but we are going to feel temperature fluctuations, wind at times, and will see some periods of showers. The bulk of the active (implying impactful weather) is just off to our east.
Perhaps the best visual for the week is what follows. This animation shows the active areas of weather (troughing) in blue and these cover Colorado and most points east of us. Where we see the opposite, the maximum quieter weather (ridging) grows over Alaska and the Western U.S. as shown in the red shades.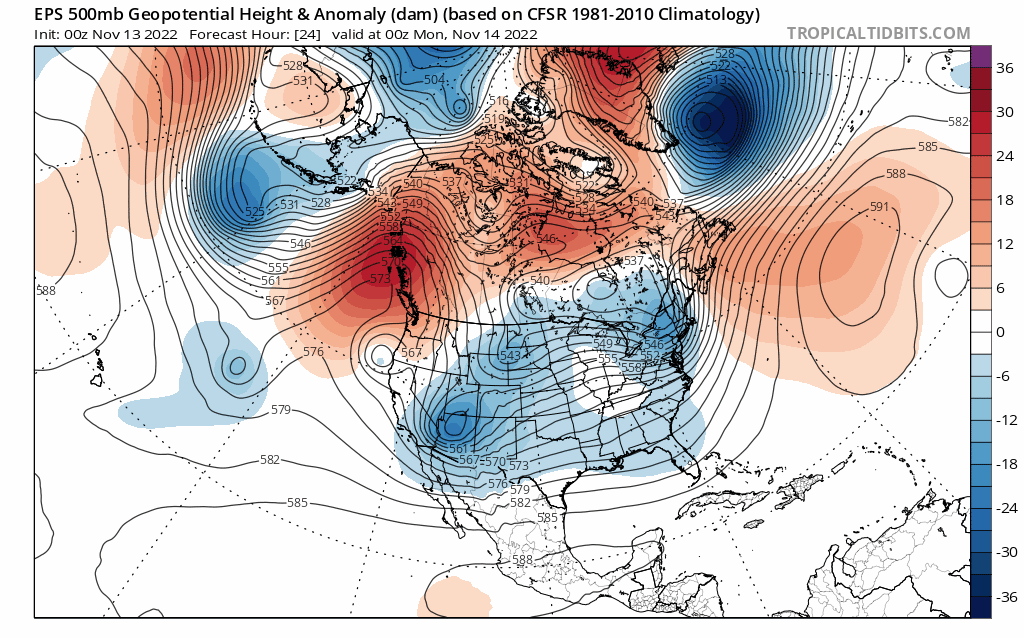 For what it is worth, that strength of that ridging over Alaska is quite rare.
Does this feature impact our entire winter forecast as we had seen in some previous years? I discuss the winter outlook (Dec-Feb) in the most recent La Niña forecast.
For the Western U.S. and Canada it will act as a storm deterrent for some time. You can see that in the week's estimated total precipitation.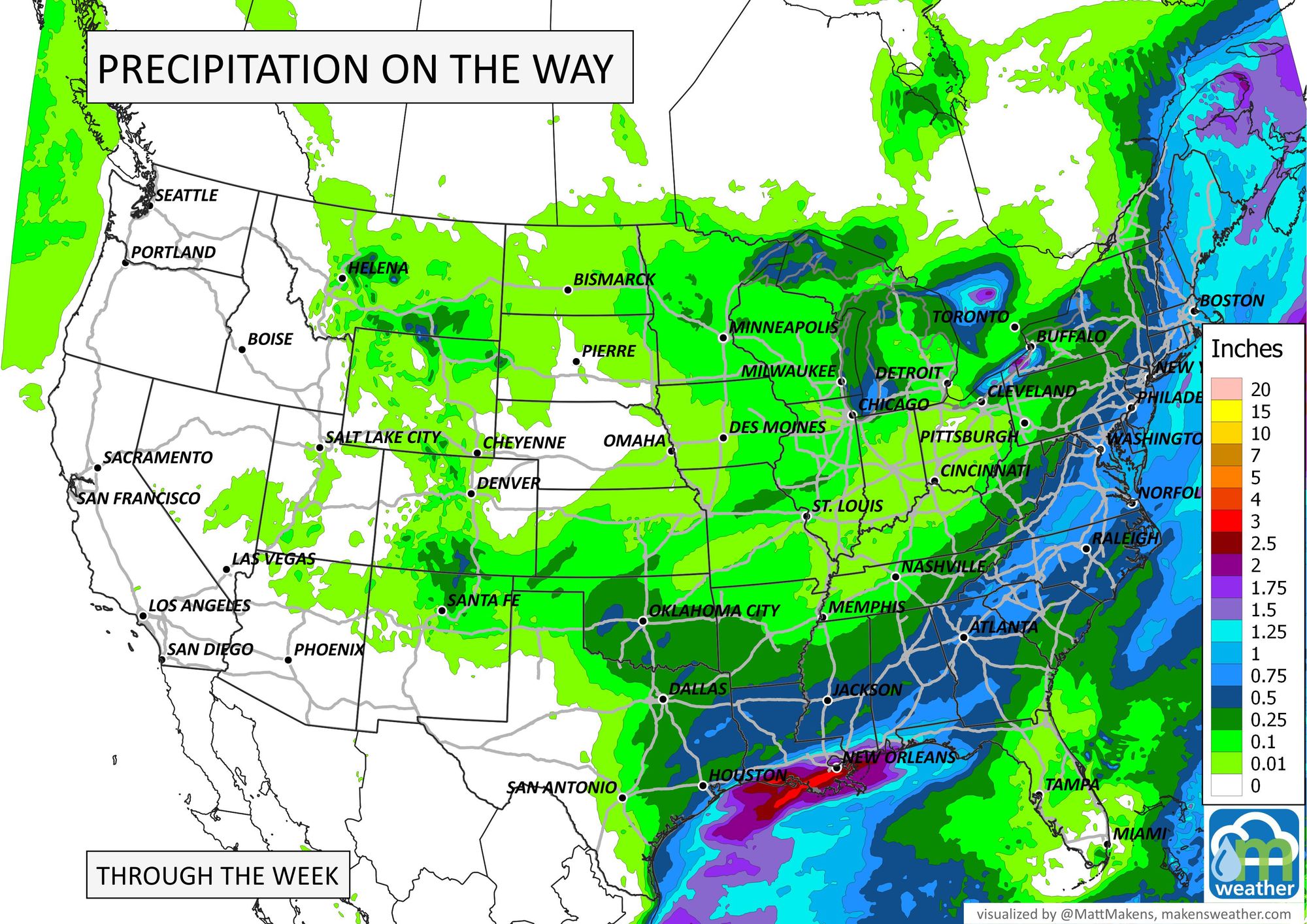 Not much 'action' for the West, but there will be some showers for Colorado as we are on the edge of the active weather to the east.
From that, we do have some snowfall to come through, too. Unlike a weekly image as above, this snowfall forecast is just through midweek.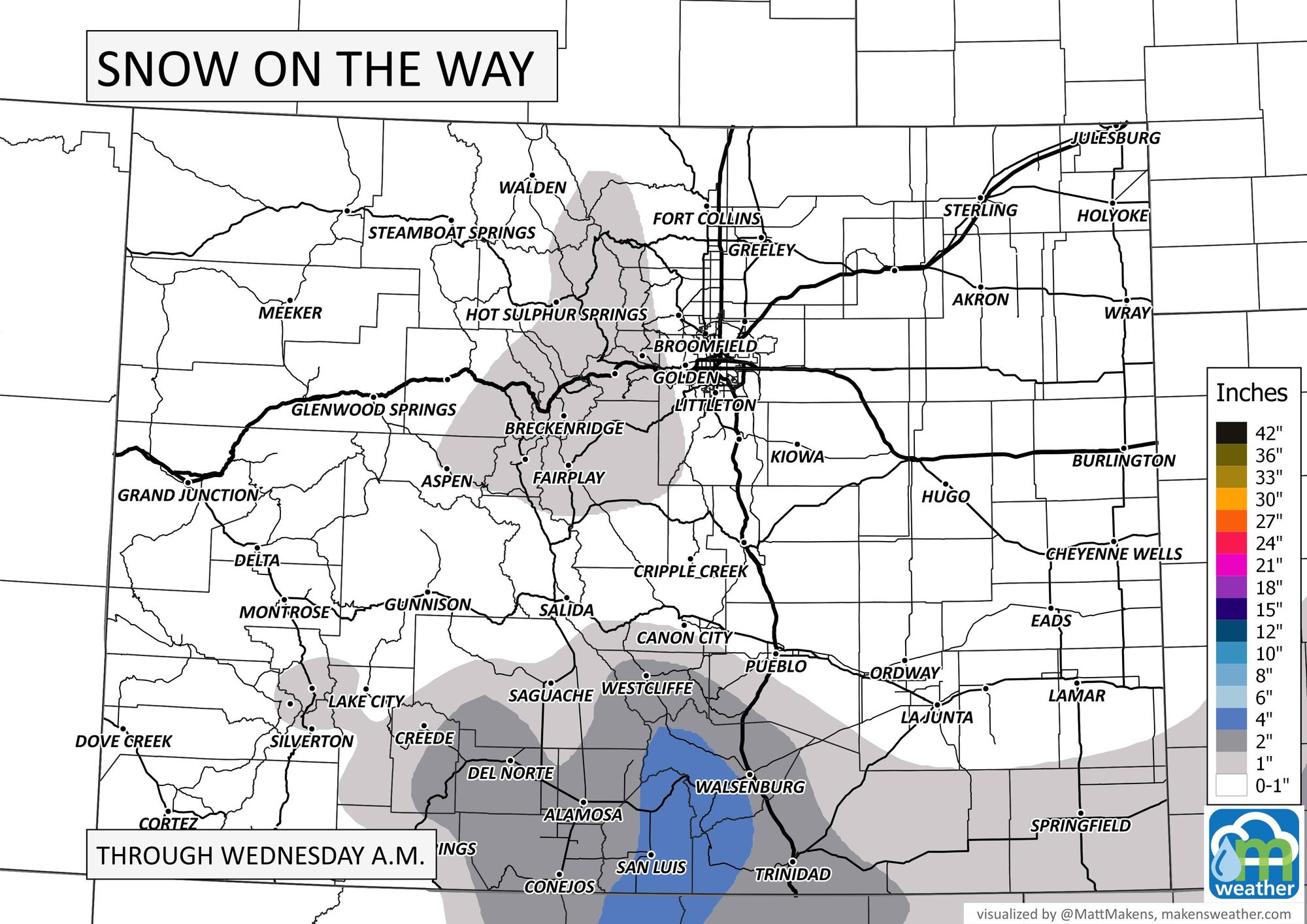 As far as timing out the shower chances, there are two potential periods to see some moisture. For the metro areas, late Monday through Tuesday is one chance, and another Thursday/Friday. Totals, as shown, appear to be mostly light.
And expand that to the following five days.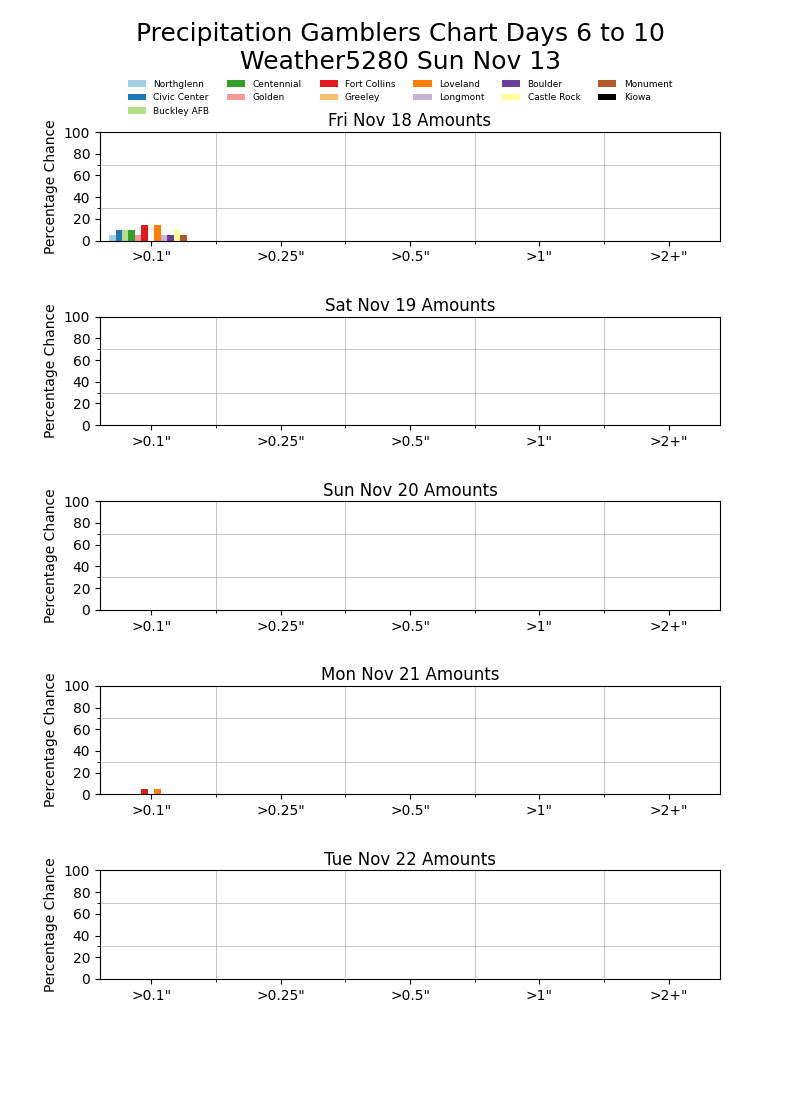 Now, let's discuss temperatures as they'll take a few hits this week, too, but overall staying in this cool phase as we have discussed previously in our posts.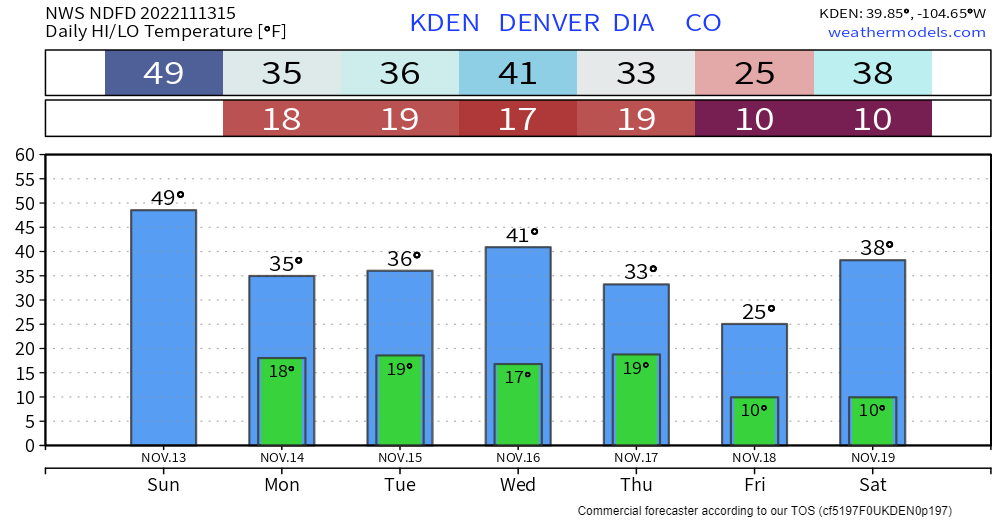 In a nutshell, we have an unsettled week with some cold patches to move through and some isolated showers a couple of times. But, a week that I would not call active.